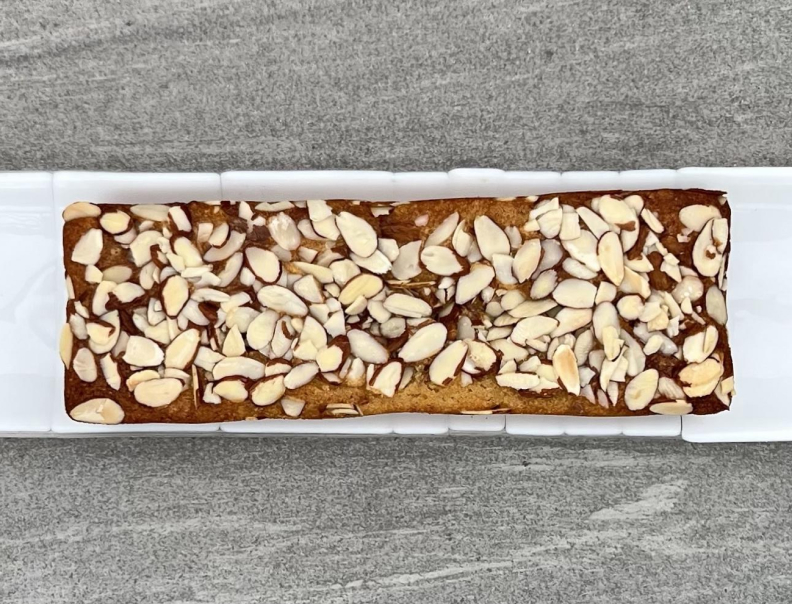 Almond Yogurt Cake
"Almond flour provides texture and taste, and it keeps a cake moist, as almonds are naturally high in fat. The downside is that almond flour cakes don't rise quite as high. Perhaps it is for this reason that this ubiquitous cake is made with equal portions of all-purpose flour and almond flour, capturing the best of both worlds. It is light, tender, and moist and lasts for days. Like the classic yogurt cake, it plays well with spices, extracts, liqueurs, syrups, and floral waters. Add a little zest, some sliced almonds for crunch, perhaps a brushing of honey while still warm from the oven."
2 large eggs, at room temperature
1 cup whole yogurt
1 cup (200 grams) granulated sugar
⅓ cup vegetable or grape-seed oil
1 teaspoon vanilla extract or 2 teaspoons dark rum
grated zest of 1 lemon, lime, or orange
1 cup (100 grams) almond flour
1½ teaspoons baking powder
½ teaspoon baking soda
½ teaspoon fine sea salt
1 cup (120 grams) all-purpose flour
1. Preheat the oven to 350°F. Butter and flour a 9×5-inch loaf pan.
2. In a large mixing bowl, whisk together the eggs, yogurt, sugar, vegetable oil, vanilla, and lemon zest until smooth. Add the almond flour, baking powder, baking soda, and salt and whisk thoroughly until completely smooth. Sprinkle the all-purpose flour onto the batter and fold it in with a rubber spatula until no streaks of flour remain.
3. Pour into the prepared pan and bake for 40 minutes, or until a knife inserted in the center comes out clean. (If your oven runs hot, start checking after 35 minutes.)
Excerpted from Gateau by Aleksandra Crapanzano. Copyright © 2022. Available from Scribner, an imprint of Simon & Schuster.
Originally featured in 3 Easy, Dinner-Party-Worthy French Cakes