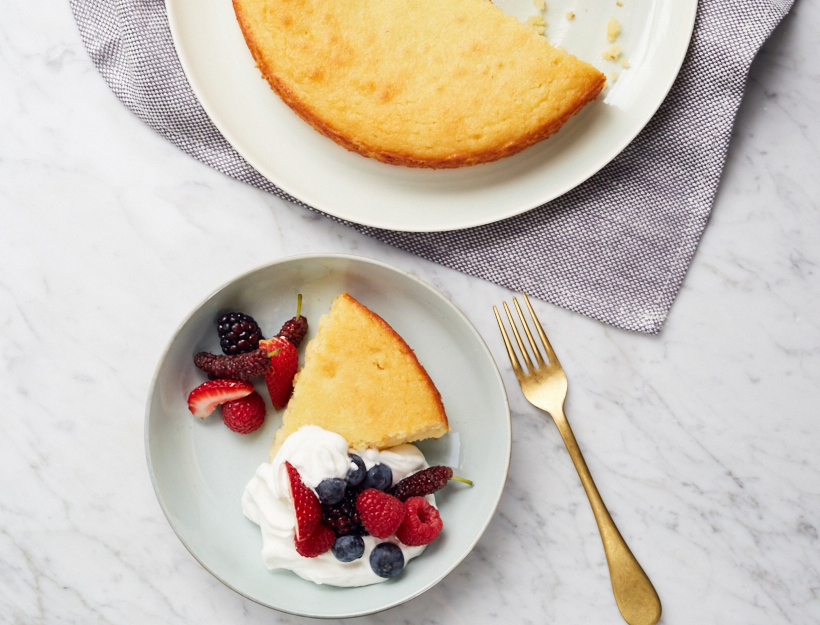 Almond Flour Lemon Yogurt Cake
Full of magnesium, vitamin E, monounsaturated fats, and protein, almonds are famously healthy nuts, making this cake—which works just as well as a dessert as it does a star brunch dish—a worthy addition to your repertoire.
1. Preheat the oven to 350°F.
2. In a large bowl, whisk together almond flour, baking powder, and kosher salt.
3. In a separate bowl, whisk together yogurt, sugar, eggs, vanilla extract, almond extract, and lemon zest.
4. Add the wet ingredients to the dry and stir to combine. Slowly fold in the ¼ cup olive oil.
5. Line an 8-inch cake pan with parchment paper and coat lightly with olive oil.
6. Transfer the batter to the pan, using a spatula to spread it evenly.
7. Place on a rack in the middle of your preheated oven and bake for 35 minutes (or until the cake is lightly browned and a toothpick comes out clean).
8. Let cool before eating.
Originally featured in Baking (Successfully) with Alternate Flours