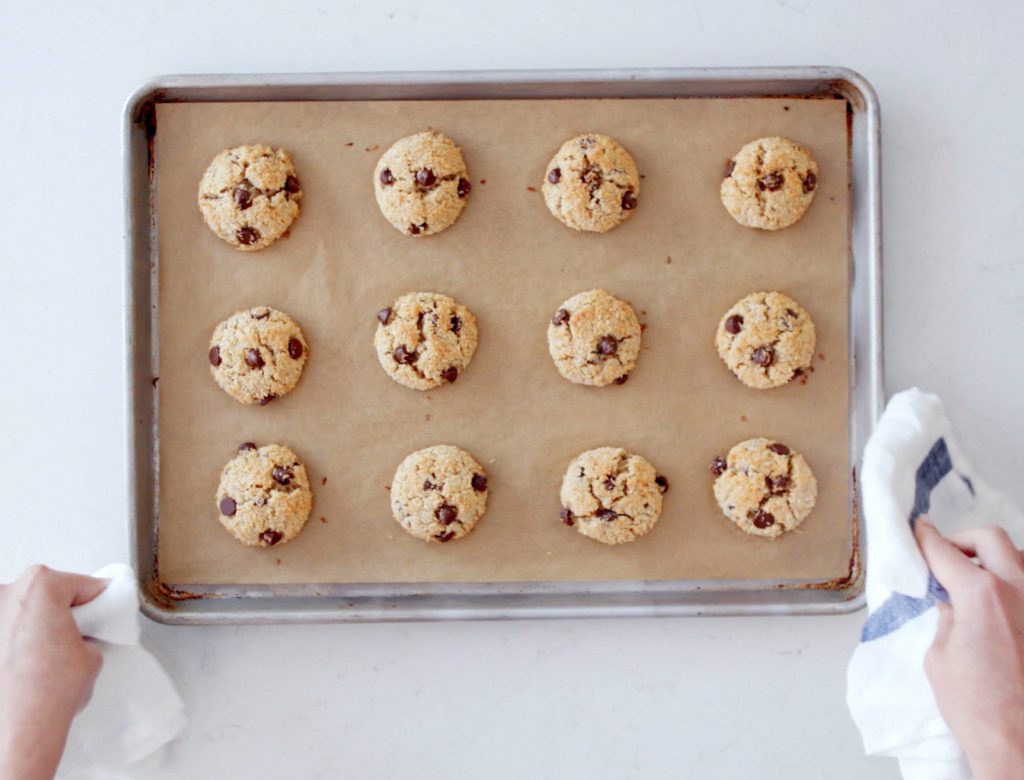 Almond-Flour Chocolate Chip Cookies with Coconut
A delicious, guilt-free cookie from Kitchen Mouse in LA.
6 cups almond flour
2 teaspoons baking powder
4 tablespoons flaxseed meal
1 teaspoon salt
2 (slightly heaping) cups chocolate chips
2 (slightly heaping) cups unsweetened shredded coconut—make sure it is shredded and not ground or in flakes
⅔ cup coconut oil, melted
2½ cups maple syrup
4 tablespoons plus 2 teaspoons vanilla
shredded coconut, for the top
chocolate chips, for the top
1. Whisk together the almond flour, baking powder, flaxseed meal, and salt in a large bowl.
2. Add the shredded coconut and chocolate chips and stir to combine.
3. Pour in melted coconut oil, maple syrup, and vanilla extract and form into a dough.
4. Refrigerate batter until chilled (optional).
5. Form batter into walnut-size balls and place on a parchment-lined baking sheet.
6. Add more coconut and chocolate chips to the top (push down slightly), and bake at 325°F for 8 minutes.
Originally featured in Insane Catering: Kitchen Mouse