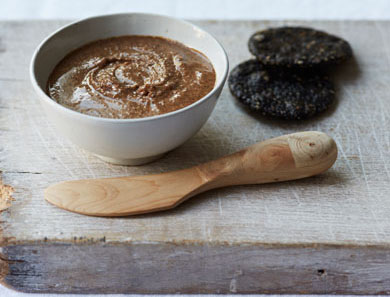 High in protein, almond butter is easy to make. Serve with fruits, veggies or rice crackers or add to a smoothie for a great pre or post workout snack.
1. Place almonds and pinch of salt in a food processor and turn on low. Almonds will turn from solid, to course
meal, to small, lumpy balls. Keep processing until the oils break down and almonds transform into a smooth,
creamy butter.
Originally featured in Small Bites