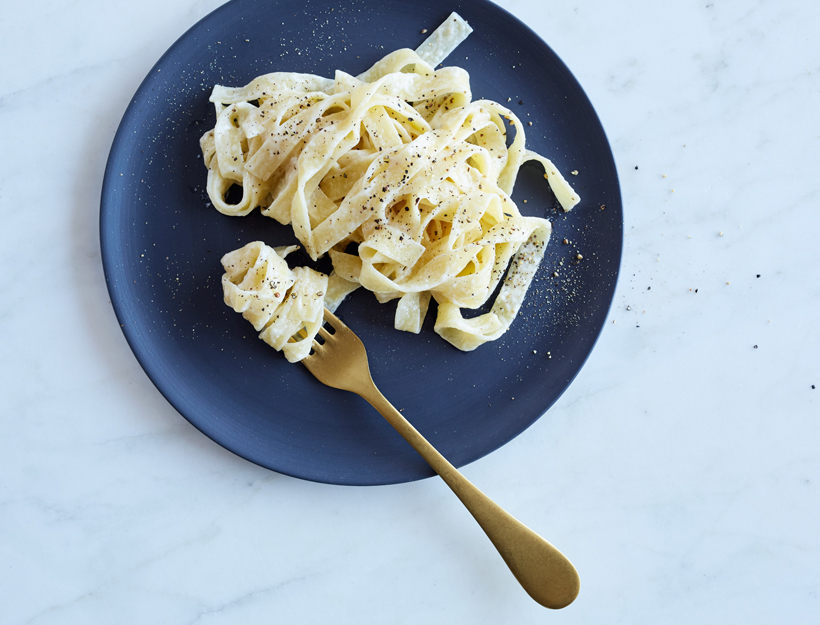 We're not in the habit of eating this rich and creamy sauce on the reg, but it's a deliciously indulgent treat every once in a while and its gotten a huge thumbs up from every kid we've served it to. If you start the sauce when you put on the water for pasta, everything comes together perfectly timing-wise.
1. Heat the butter, milk, and cream in a heavy-bottomed saucepan over low heat. Simmer very gently for about 20 minutes, adding the cheese 1 tablespoon at a time. Season with salt and pepper to taste.
2. Serve with cooked pasta of choice (adding a little of the pasta cooking water to the sauce just before serving).
Originally featured in Four Easy Pasta Sauces—Make Now, Freeze for Later