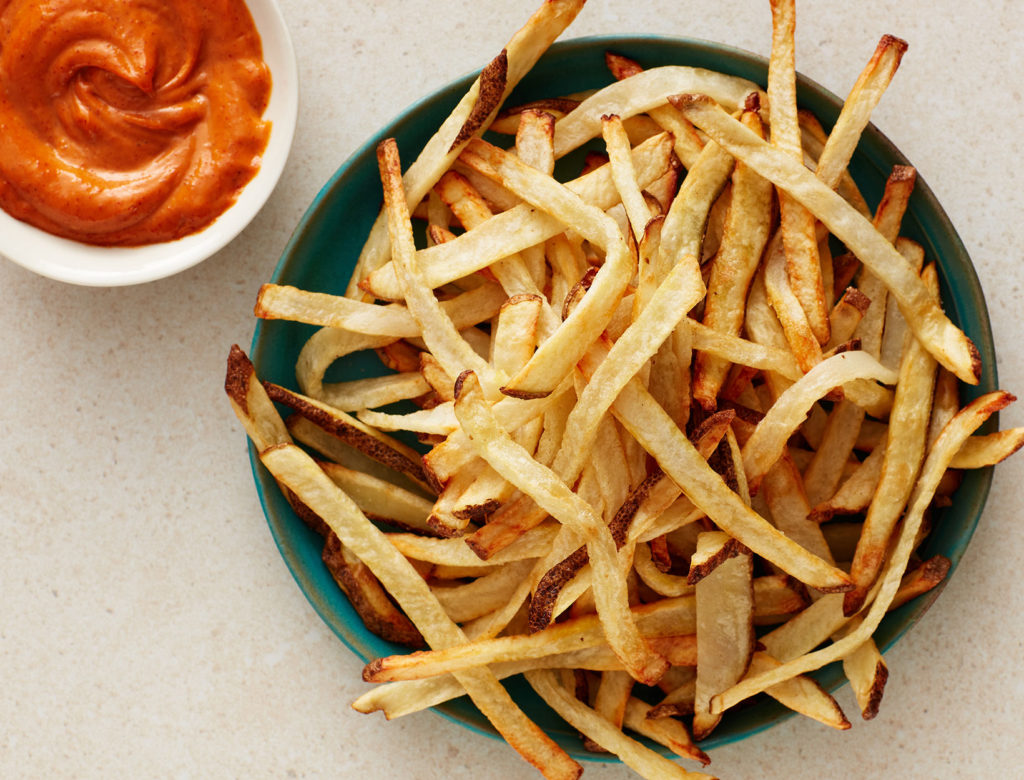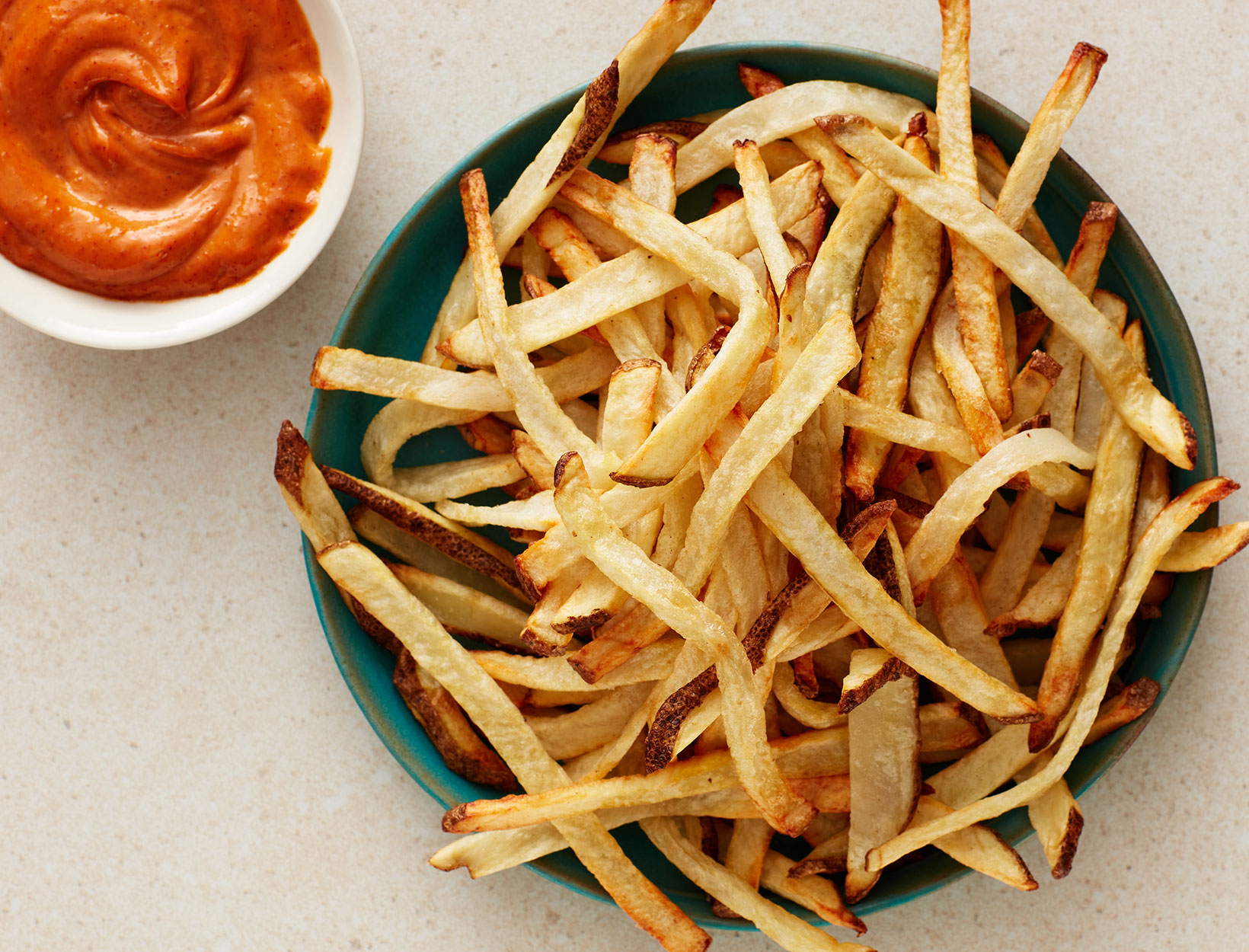 GP is a french fry connoisseur, which is why her OG fry recipe requires a soak and a double fry. Soaking the raw potatoes helps release excess starch, and doing two separate rounds of frying—one at a lower temperature and one higher—yields a pillowy-tender interior and a super crispy exterior. We adapted this method for the air fryer, and we're thrilled with the results.
1. Wash, dry, and cut the potatoes to your desired thickness. (For medium-size fries, cut your potatoes into ¼-inch-thick slices. If you're going for a thinner shoestring style or a thicker steak fry, just know you'll have to adjust your timing accordingly.) Soak your cut fries in a bowl of cool water for at least 20 minutes and up to an hour.
2. When ready to fry, preheat the air fryer to 350°F. Drain the potatoes and pat them dry completely. Toss with 1 tablespoon of avocado oil. Spread them out evenly in a single layer in the air fryer basket (working in batches if necessary to avoid overcrowding) and cook for about 12 minutes, shaking the basket about halfway through to ensure even cooking. (You'll be able to open the air fryer easily to check them as you go, so don't worry about exact timing—it's a very forgiving process.)
3. After the 12 minutes, lay the french fries out on a sheet tray and let them cool completely.
4. While they cool, preheat the air fryer to 375°F. Once they're cool, toss the fries with the remaining tablespoon of avocado oil and add to the air fryer. Cook for 8 to 10 minutes, until crispy and golden. Remove from the air fryer and immediately season generously with flaky sea salt and serve with your favorite dipping sauces.
Originally featured in The French Fry Recipes That Made Us Fall for the Air Fryer