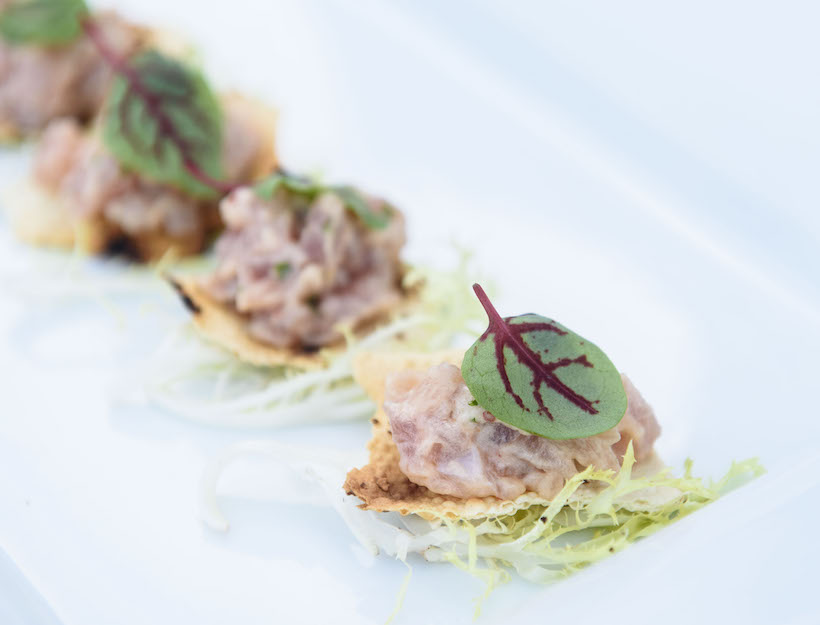 Ahi Tartare with Spicy Mayo
The tamarind and date jam is rather involved and requires a pressure cooker, but if you substitute with a good-quality store-bought date or fig jam, these hors d'hoeuvres are actually pretty easy to put together. And SO good.
1. Mix diced ahi with as much of the harissa mayo as needed. Season with salt and pepper to taste.
2. Place a small dollop of tamarind and date jam on the papadum, top with a spoonful of diced tuna, and garnish with red veined sorrel.
for the harissa mayo:
1. Whisk together kewpie mayonnaise and harissa paste until completely incorporated.
for the tamarind and date jam:
1. Cook all ingredients in a pressure cooker for 10 minutes on low-pressure.
2. Purée until smooth.
Originally featured in The goop x Net-a-Porter Summer Dinner