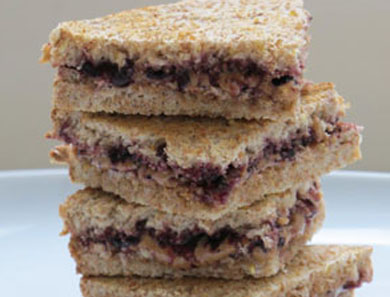 AB and J Sandwich
With whole-grain bread, almond butter, and fruit-sweetened jam, this is a healthy twist on the most classic of classics.
2 slices sprouted-grain bread, or your favorite healthy bread, toasted if you like
2 tablespoons almond butter
2 tablespoons fruit-sweetened jam
1. Spread the bread with the almond butter and the jam.
2. Cut into squares or triangles.
Originally featured in Lunch Box