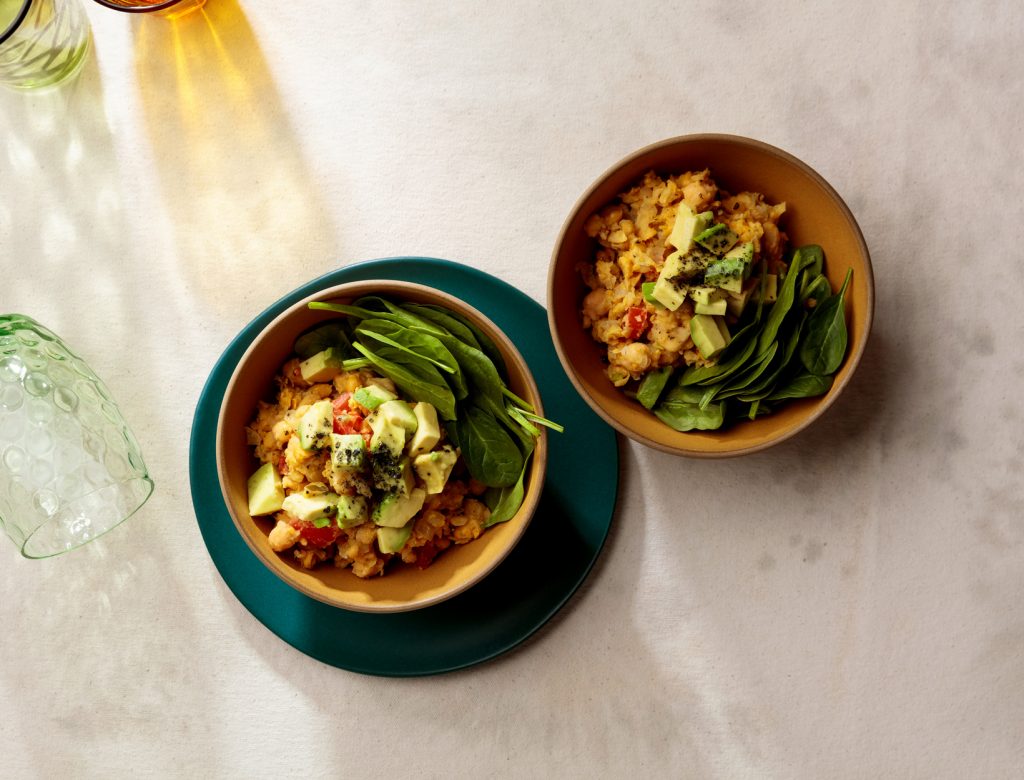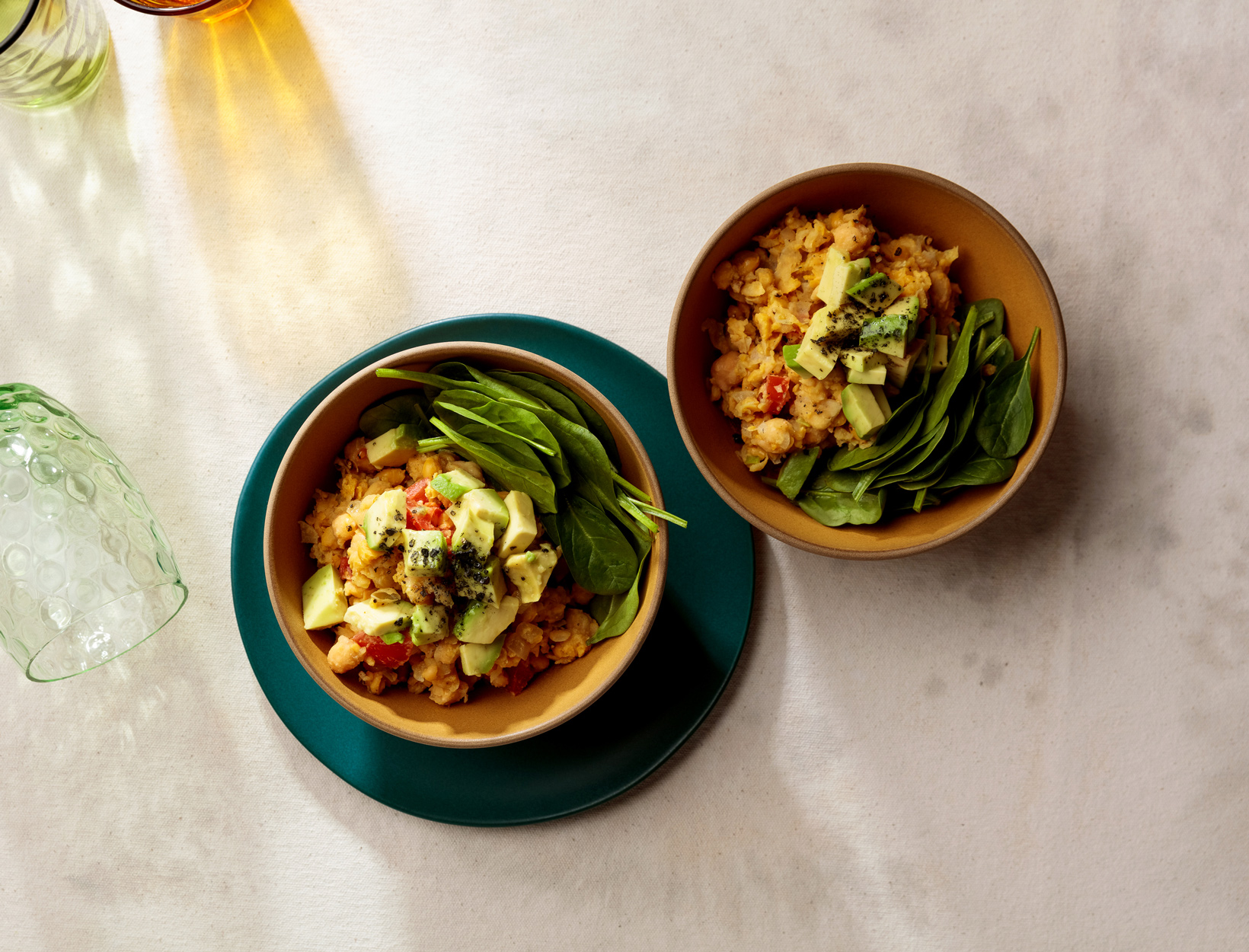 5-Minute Scrambled Chickpea Bowl
This healthy, plant-based breakfast comes together quickly and easily.
1. Heat a nonstick pan over medium-high heat and add in the onions and water. When the onions become translucent (after about 2 minutes), add the chickpeas, the spices, and the nutritional yeast. Mash the chickpeas roughly with the back of a fork and let cook for another 2 minutes. Add the tomatoes and cook for another minute. Serve the scramble over the spinach and top with the avocado. Finish with black salt.