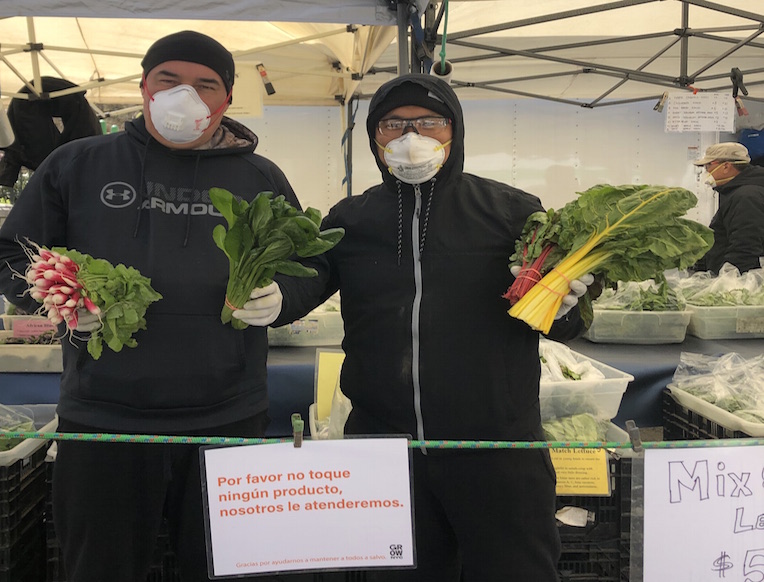 Union Square Greenmarket
W &, E 17th St., Union Square
212.788.7900
NEIGHBORHOOD: Union Square
Category: Food & Grocery Delivery
COVID-19 update: Open Monday, Wednesday, Friday, and Saturday.
The farmers and various purveyors who make up New York's beloved Union Square Greenmarket are taking great care in adapting to the current situation. Monday, Wednesday, Friday, and Saturday the market's meticulous website and app are updated with that day's sellers and relevant information. Several producers are offering preorder and pickup options plus some home delivery (click here for a comprehensive list and contact info). Support farmers and others who go to great lengths to produce quality food and place an order.
COVID-19 disclaimer: We are working hard to keep our listings as up to date as possible (deliveries, outdoor dining, etc.), but given the evolving nature of local COVID-19 restrictions, we recommend double-checking the information in this guide with any business you plan on visiting. Also, please note that we have not vetted any businesses listed within our guides for their compliance with applicable safety regulations.