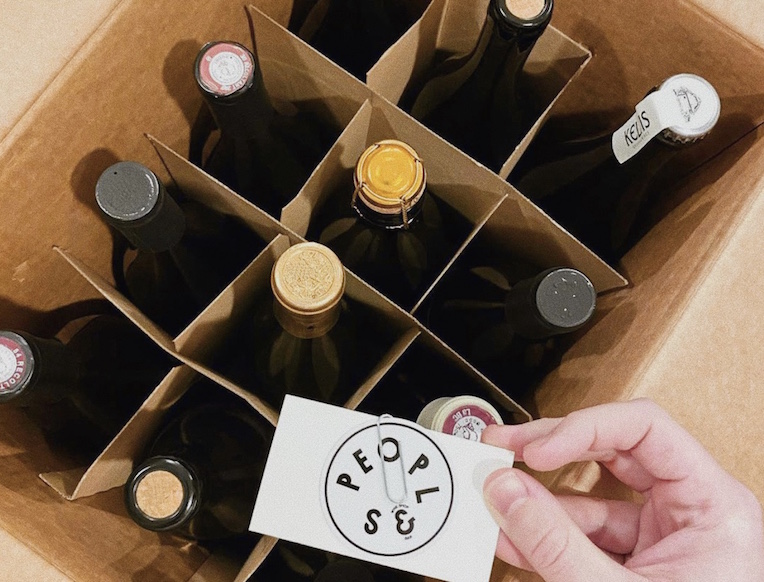 Peoples Wine
115 Delancey St., Lower East Side
212.202.2550
NEIGHBORHOOD: Lower East Side
Categories: Food & Grocery Delivery, Wine Delivery
Opening Hours: Mon-Sun: 12:30pm-5:00pm
COVID-19 update: Open for pickup and delivery.
Peoples Wine was one of the 2019 openings we were most psyched about, mainly because we knew, based on our always-stellar experiences at sibling establishments Contra and Wildair, that it would be fantastic. It was, and hopefully it will be again. Until then, the good folks behind the wine bar are now in the wine delivery business. Order online or email [email protected] with your preferences and budget for a sommelier-grade selection of small-batch biodynamic and organic wines from the world's best producers. And, if you're hungry as well as thirsty, check out the founders' new restaurant mash-up delivery concept, Contrair, here.
COVID-19 disclaimer: We are working hard to keep our listings as up to date as possible (deliveries, outdoor dining, etc.), but given the evolving nature of local COVID-19 restrictions, we recommend double-checking the information in this guide with any business you plan on visiting. Also, please note that we have not vetted any businesses listed within our guides for their compliance with applicable safety regulations.