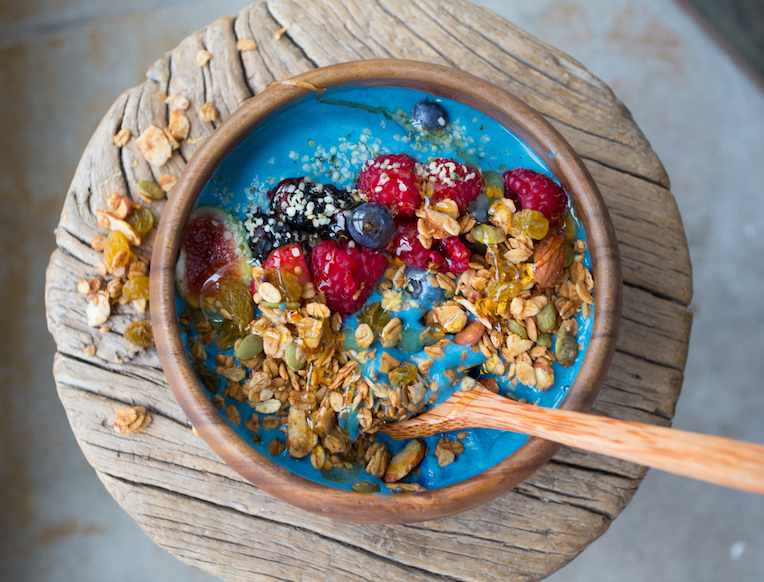 Great White
1604 Pacific Ave., Venice
424.744.8403
NEIGHBORHOOD: Venice
Categories: Australian, Food & Grocery Delivery
COVID-19 update: Open for pickup and delivery.
Somehow, Chilean chef Juan Ferreiro intuits exactly what we want to eat. Prepandemic, this involved light, hyperseasonal, fresh fare like smoothies and farm-to-table grain bowls. Now, from the confines of home, we're craving California-style comfort food—healthy with a dash of indulgence. Ferreiro's lamb kofta doused in zingy tzatziki and crunchy herb salad, crispy chicken sandwiches with pickles and secret sauce, and the heartiest breakfast burrito laced with roasted salsa and Oaxacan cheese are…as absolutely perfect as they sound. Order online for delivery or curbside pickup.
COVID-19 disclaimer: We are working hard to keep our listings as up to date as possible (deliveries, outdoor dining, etc.), but given the evolving nature of local COVID-19 restrictions, we recommend double-checking the information in this guide with any business you plan on visiting. Also, please note that we have not vetted any businesses listed within our guides for their compliance with applicable safety regulations.