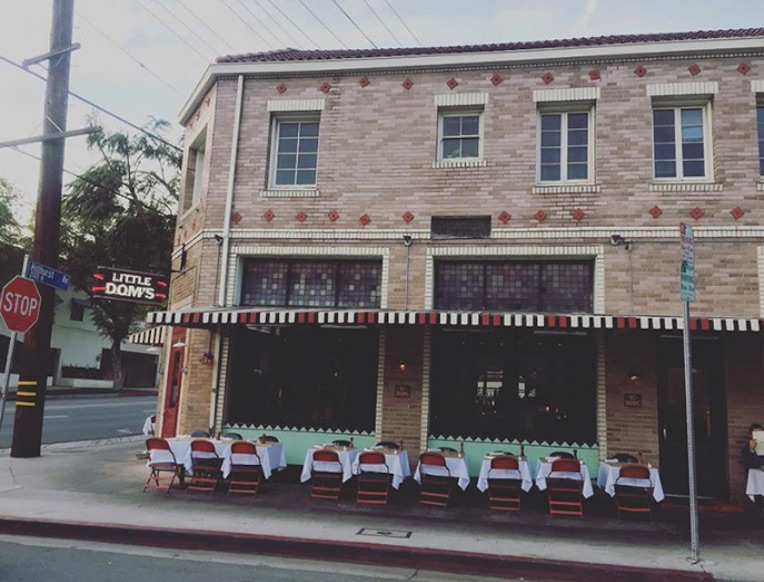 Little Dom's Deli
2128 Hillhurst Ave., Los Feliz
323.661.0055
NEIGHBORHOOD: Los Feliz
Opening Hours: Mon-Sun: 11am-10pm
COVID-19 update: Open for grocery pickup and delivery.
A Friday night curbside seat under the Little Dom's canopy right as the sun starts to dip over the hills is one of the great pleasures of Los Feliz. The Italian restaurant's perfect Little Gem salad showered in Parmesan and a generous bowl of meatball pasta is another. Now, amid the shutdown, Little Dom's has pivoted to takeout, with a full three-course menu for $25. Plus, it's transformed its next-door deli into a nifty grocer with California citrus, ripe avocados, eggs, butter, and fresh vegetables available alongside fresh-baked focaccia.
COVID-19 disclaimer: We are working hard to keep our listings as up to date as possible (deliveries, outdoor dining, etc.), but given the evolving nature of local COVID-19 restrictions, we recommend double-checking the information in this guide with any business you plan on visiting. Also, please note that we have not vetted any businesses listed within our guides for their compliance with applicable safety regulations.