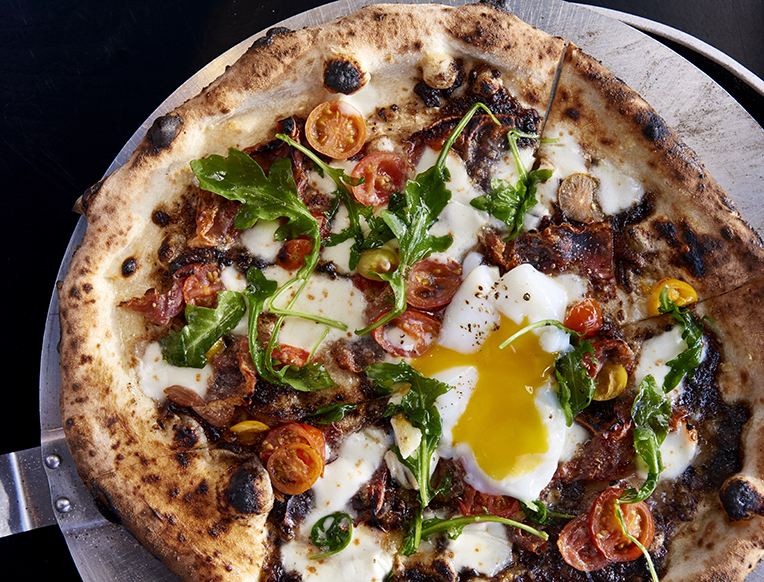 Pizzana
11712 San Vicente Blvd., Brentwood
310.481.7108
NEIGHBORHOOD: Brentwood
Category: Food & Grocery Delivery
COVID-19 update: Open for pickup and delivery.
Los Angeles has, in recent years, upped its pizza game considerably, and Pizzana is right up there with the best. Both the Brentwood and West Hollywood locations are open for delivery. If you live close by, take advantage and order the ready-to-eat option. For those a little further afield, the chefs are offering a heat-and-slice option that ensures every bite is as crispy and cheesy as it would be at the restaurant. The funghi pie with fontina cheese and caramelized onions is out of this world (and makes an excellent leftovers breakfast the next morning). You can't go wrong with a classic margherita, given the San Marzano tomatoes used for the sauce are grown exclusively for Pizzana in the Neapolitan countryside.
COVID-19 disclaimer: We are working hard to keep our listings as up to date as possible (deliveries, outdoor dining, etc.), but given the evolving nature of local COVID-19 restrictions, we recommend double-checking the information in this guide with any business you plan on visiting. Also, please note that we have not vetted any businesses listed within our guides for their compliance with applicable safety regulations.