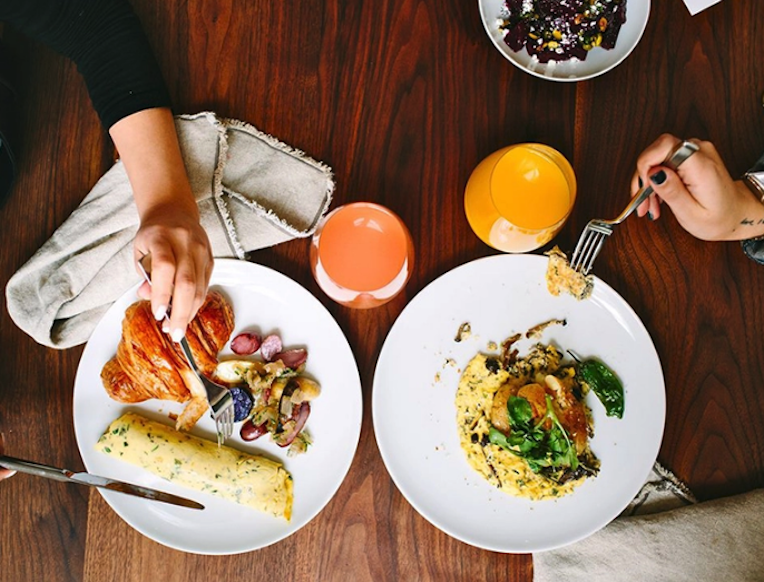 Farmshop
225 26th St., Brentwood
310.566.2400
NEIGHBORHOOD: Brentwood
Category: Food & Grocery Delivery
COVID-19 Update: Farmshop is still doing what they do best with in-store shopping, curbside pick-up, and home delivery, all available.
Jeff Cerciello (former Thomas Keller culinary director) perfects the bakery-cum-larder-cum-restaurant concept in this sunny space with all-day dining at rustic communal tables, including a wonderful family-style dinner with a market-driven menu. Ingredients here are top-notch, and Cerciello knows what to do with them, keeping the food exciting and tasty without over-complicating. The Roast Jidori Chicken is a standout, along with any of the fresh seafood or excellent produce-based dishes. There's an attached mini-grocery store with an excellent cheese selection, pastries, and prepared salads and sandwiches.
COVID-19 Disclaimer: We are working hard to keep our listings as up to date as possible (deliveries, outdoor dining, etc.), but given the evolving nature of local COVID-19 restrictions, we recommend double-checking the information in this guide with any business you plan on visiting. Also, please note that we have not vetted any businesses listed within our guides for their compliance with applicable safety regulations.