November + December 2021
Oh William!
by Elizabeth Strout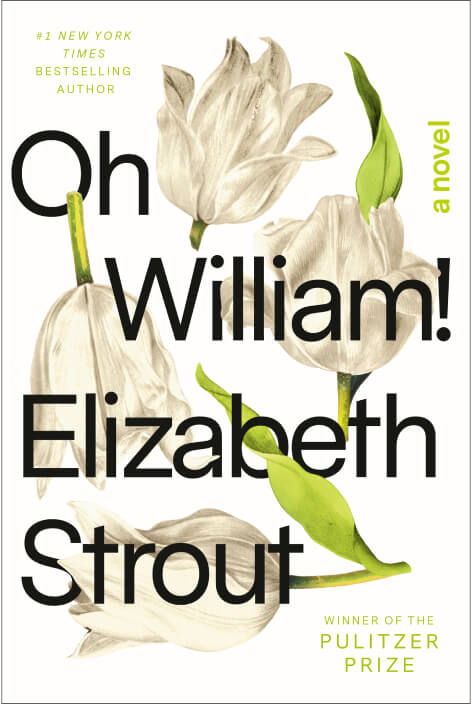 Why We Chose It
From legendary Pulitzer Prize–winning author Elizabeth Strout, a novel about the mysteries that exist in our most intimate relationships. Lucy Barton, a writer, was married to William Gerhardt, a scientist and professor, for twenty years before they divorced. They have two children. Lucy remarried once. William, three times. They have been friendly for a long time. Still, it's a bit surprising when William asks Lucy to join him on a trip to make sense of a family secret he's just unearthed. Will it change everything they understand about their past? Will it change who they are today? No one is better at bringing a voice alive on a page than Elizabeth Strout. We're ending 2021 with one of the very best of the year. Start reading an excerpt here.
WATCH THE CHAT
Author Elizabeth Strout chats with goop editor Kiki Koroshetz.
About the Author
Elizabeth Strout is the number one New York Times–bestselling author of Olive Kitteridge, winner of the Pulitzer Prize; Olive, Again, an Oprah's Book Club pick; Anything Is Possible, winner of the Story Prize; My Name Is Lucy Barton, long-listed for the Man Booker Prize; The Burgess Boys, named one of the best books of the year by The Washington Post and NPR; Abide with Me, a national bestseller; and Amy and Isabelle, winner of the Los Angeles Times Art Seidenbaum Award for First Fiction and the Chicago Tribune Heartland Prize. She has also been a finalist for the National Book Critics Circle Award, the PEN/Faulkner Award for Fiction, the International Dublin Literary Award, and the Orange Prize. Her short stories have been published in a number of magazines, including The New Yorker and O: The Oprah Magazine. She lives in Maine.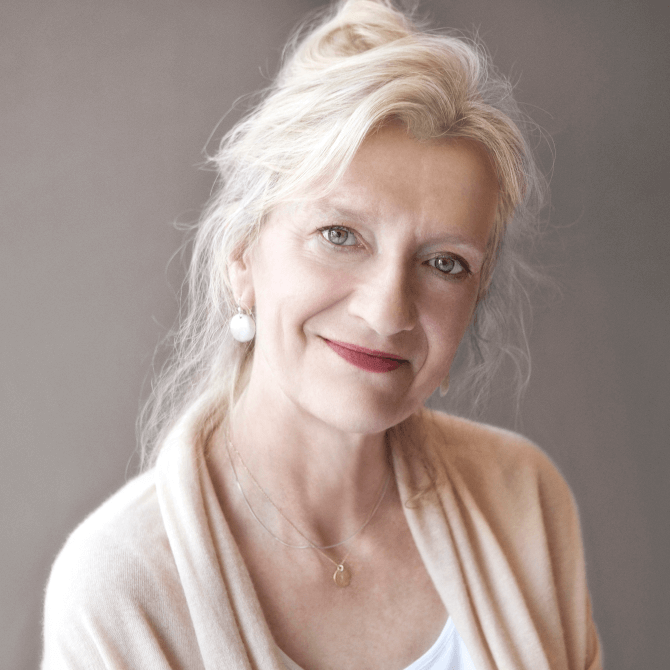 Photo courtesy of Leonardo Cendamo
A Q&A with Elizabeth Strout
Some of your characters reappear throughout your books. How do you know when you're ready to revisit a character or explore another aspect of them?
Here is the truth: I never do know when I'm ready to explore an old character in a new way, until that character just shows up once more. This was true with Olive, Again. I thought I was absolutely done with Olive, but nope—she just showed up again, boom. So I knew I had to write more of her story. And similarly, with Lucy Barton, I thought I was done with her. But one day in a rehearsal with Laura Linney—who was getting ready to perform My Name Is Lucy Barton in London and then on Broadway—I watched while she murmured something about William, and she took a step, putting her glasses on top of her head, and I thought, Oh William! Just like that, his story appeared to me. Strange, but true.
When did you first want to be a writer? And when did you first think of yourself as a writer?
I first wanted to be a writer when I was very small. I have no memory of myself not wanting to be a writer. My mother gave me notebooks and told me, "Write down what you did today." And so I would, and sentences became immediately my way of looking at the world. At the very same time, honestly, I knew that I was a writer, I knew this about myself all my life. But I learned not to tell people. If I did tell someone that I was a writer, they immediately wanted to know what I had published, and when I said, Well, nothing yet, they looked at me with a kind of pity, as though I were leaking grandiosity, so I kept my mouth shut about it after a while. My first book was not published until I was forty-three, so you can see it was quite a while that I had to be quiet about this!
SHOW MORE
MORE BOOKS AND AUTHORS WE LOVE
We hope you enjoy the book recommended here. Our goal is to suggest only things we love and think you might, as well. We also like transparency, so, full disclosure: We may collect a share of sales or other compensation if you purchase through the external links on this page.