January + February 2022
Lost & Found
by Kathryn Schulz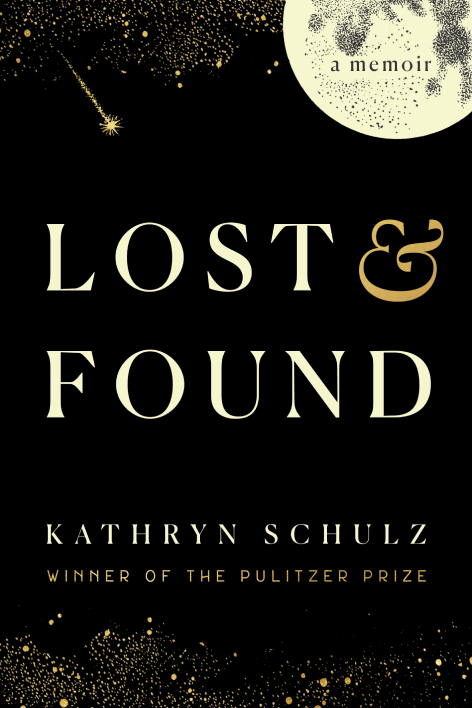 Why We Chose It
One of the most beautiful—exquisite—books we've ever read. Pulitzer Prize–winning writer Kathryn Schulz tells a fascinating story of loss, discovery, and love that is both deeply personal and cosmic. Schulz fell for the woman she would marry eighteen months before her father died. This memoir-slash-guidebook traces Schulz's enduring relationships to her wife and father. And in the process it remakes the world around us in wondrous ways. Reading this book reminds you of what is most astonishing about our lives here. Start with an excerpt now.
About the Author
Kathryn Schulz is a staff writer at The New Yorker and the author of Being Wrong. She won a National Magazine Award and a Pulitzer Prize for "The Really Big One," her article about seismic risk in the Pacific Northwest. Lost & Found grew out of "Losing Streak," a New Yorker story that was anthologized in The Best American Essays. Her work has also appeared in The Best American Science and Nature Writing, The Best American Travel Writing, and The Best American Food Writing. A native of Ohio, she lives with her family on the Eastern Shore of Maryland.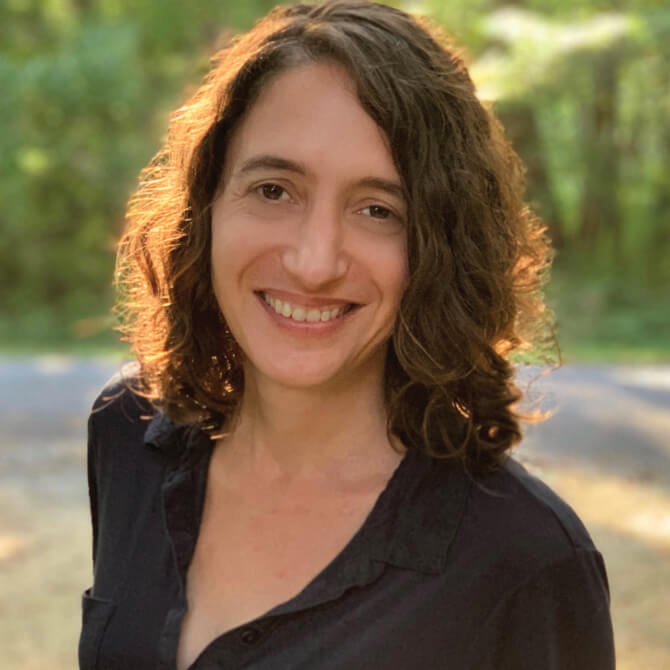 Photo courtesy of Casey Cep
WATCH THE CHAT
Author Kathryn Schulz chats with goop editor Kiki Koroshetz.
A Q&A WITH KATHRYN SCHULZ
When did you decide to write this memoir—or when did you realize you were writing a memoir?
Lost & Found was born on a back road in the middle of the night in the middle of nowhere, Alabama. My partner and I were on a road trip, and for some reason we started discussing an essay I'd published a few months earlier in The New Yorker that was partly about the death of my father and partly about losing things more generally—keys, wallets, cell phones, elections, loved ones. She asked if I'd consider expanding it into a book, and when I said I didn't want to just write more about the pain of loss, we began discussing the opposite experience: the joy of finding. By far the most wonderful thing I've ever found was her, so I realized I could write the mirror image of that original essay: a meditation on discovery that was grounded in a love story, the way my meditation on loss had been grounded in an account of grief.
That pairing was more interesting to me, but I still didn't think it added up to a book until my partner happened to use the everyday phrase "lost and found." Chalk it up to the mysterious workings of the human mind at midnight, but it was the middle word, "and," that grabbed my attention. I had fallen in love and lost my father in quick succession, so the conjoined and contradictory nature of our collective human experience was already very much on my mind. The moment she said those words, the imaginary book we were discussing stopped being a diptych and became a triptych—and, more importantly, it stopped being imaginary and became a book I definitely wanted to write.
SHOW MORE
MORE BOOKS AND AUTHORS WE LOVE
We hope you enjoy the books recommended here. Our goal is to suggest only things we love and think you might, as well. We also like transparency, so, full disclosure: We may collect a share of sales or other compensation if you purchase through the external links on this page.