What We're Reading Now
Immediate Family
by Ashley Nelson Levy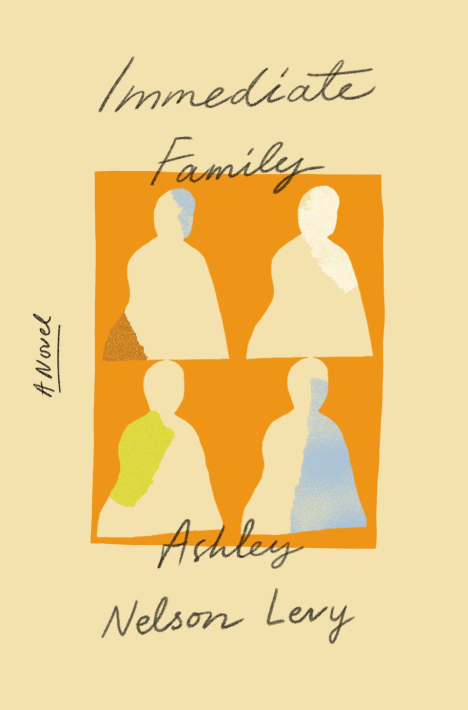 Why We Chose It
When our narrator saw Danny's name appear on her phone a month ago, she wondered if her brother was calling to apologize, to heal the rift that had grown between them. He was calling to ask if she would give a speech at his wedding, in one month. The night before the toast, she's still unsure about it. How would she tell his story? Where would she begin? She was nine years old when she traveled with her parents from Northern California to Thailand, where they met and adopted three-year-old Danny.

With tenderness and vulnerability, she tries to explain to Danny the ways she has loved him, the ways she has failed him, and the secrets she has kept from him, including her own study of adoption and struggle with infertility.

This short, unsparing novel is a beautiful and provocative snapshot of a family and the complicated, imperfect love that binds one member of it to another.

Read an excerpt now and pick up a copy from your local bookshop or find more retailers here.
WATCH THE CHAT
Author Ashley Nelson Levy talks with goop editor Kiki Koroshetz.
About the Author
Ashley Nelson Levy received her MFA from Columbia University, where she was awarded the Clein-Lemann Esperanza Fellowship. Her work has received a notable mention in The Best American Nonrequired Reading, and she is a recipient of the Bambi Holmes Award for Emerging Writers. In 2015, she cofounded Transit Books, an independent publishing house with a focus on international literature. Immediate Family is her first book.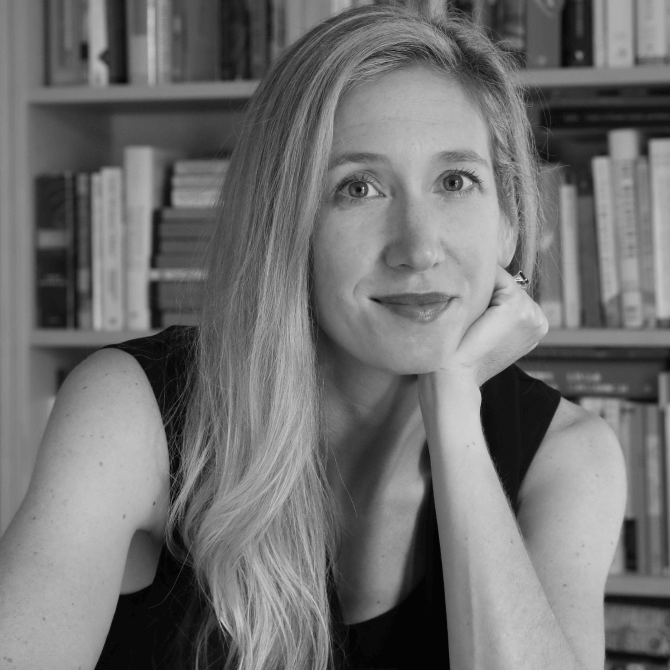 Photo courtesy of Eustacio Humphrey
A Q&A with Ashley Nelson Levy
How did you decide to write Immediate Family? And why did you choose to write a novel as opposed to a memoir?
I wrote around the story of a transracial adoptive family for many years because I had grown up in one myself, but it took a long time to figure out exactly what part of that experience I wanted to talk about. I wrote my way into a lot of dead ends as a result, probably because I was anxious about what I was trying to do, which was to lay bare some of the complexities in transracial adoptive homes while still capturing the love that lives there.
At a certain point, I realized that this anxiety was in many ways the driving force of the book—or this ambivalence, I should say. The narrator is both resistant to tell the story of her family and compelled to tell it, in part because her brother has asked her to, in some small way, by requesting that she give a speech on his wedding day. This question of perspective, of who gets to tell the story of a family and how that affects its shape, suddenly gave the novel the momentum it needed. She asks her brother in the beginning of the book, "What right did I have to speak of your life?" and then spends the remaining pages in search of an answer.
As to why it's a novel: A memoir might have told the truth about our family, but that wasn't the truth I was after. I'm not interested in that version of events; a more honest rendering would be a much blander tale. I fictionalized our story so that the book could have grit, so that it could explore, unapologetically, questions around race, adoption, fertility, the longing for and fear of motherhood, the many definitions of family, and how we can fail those we love, even though we love them. I also wanted to take a hard look at Whiteness and its effects on a home, and the form allowed me to circle those questions in a less conventional way, a kind of wind-scattered way, shuffling around in time, in memory, in adoption narratives in literature, in institutional documents, and so on. I should also probably add that I don't think I could ever get my family exactly as they are on the page, and it was a relief to turn us all into other people.
SHOW MORE
MORE BOOKS AND AUTHORS WE LOVE
We hope you enjoy the books recommended here. Our goal is to suggest only things we love and think you might, as well. We also like transparency, so, full disclosure: We may collect a share of sales or other compensation if you purchase through the external links on this page.