G. Sport Sessions by goop and Westin Hotels & Resorts
This summer we're teaming up with Westin Hotels & Resorts, a leader in wellness hospitality, to help you break a sweat with a bespoke fitness experience in Chicago and Austin. Kick off the morning with a dance-cardio class led by goop's go-to fitness trainer, Tracy Anderson. Whether you're new to her method or a longtime loyalist, all levels can engage in this one-of-a-kind workout. Post-sweat, take part in an intimate Q&A session in which she'll fill you in on the ins and outs of the TA world, give you the chance to ask your workout questions, and more. Refuel with a healthy breakfast spread featuring Westin Fresh by The Juicery and take home a swag bag full of goop- and Westin-approved products—including a performance piece from the latest G. Sport line. One last thing: Take your experience to the next level by booking a G. Sport Sessions Weekend Package, kitted out with special in-room amenities, like goop by Juice Beauty products, and Westin wellness amenities.
Purchase Your Tickets Now
Choose your own adventure: Fly solo or bring a friend (or two).
Includes:
Group workout class for one, taught by beloved fitness pioneer Tracy Anderson

Interactive Q&A session with Anderson, followed by post-workout wellness food and drinks

goop swag bag (what's inside? G. Sport activewear, G. Soak bath salts, goop Glow, and a Westin fitness accessory)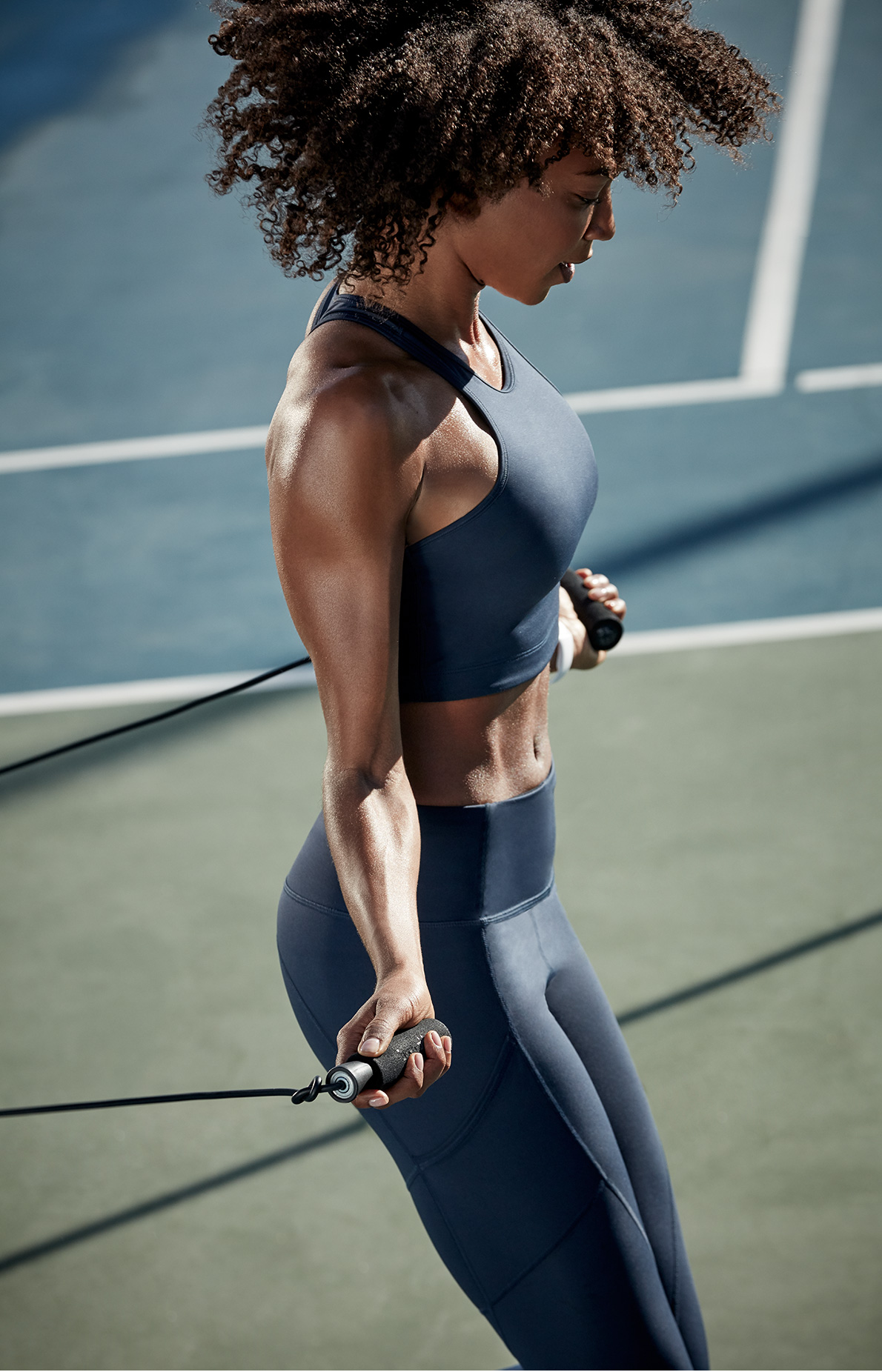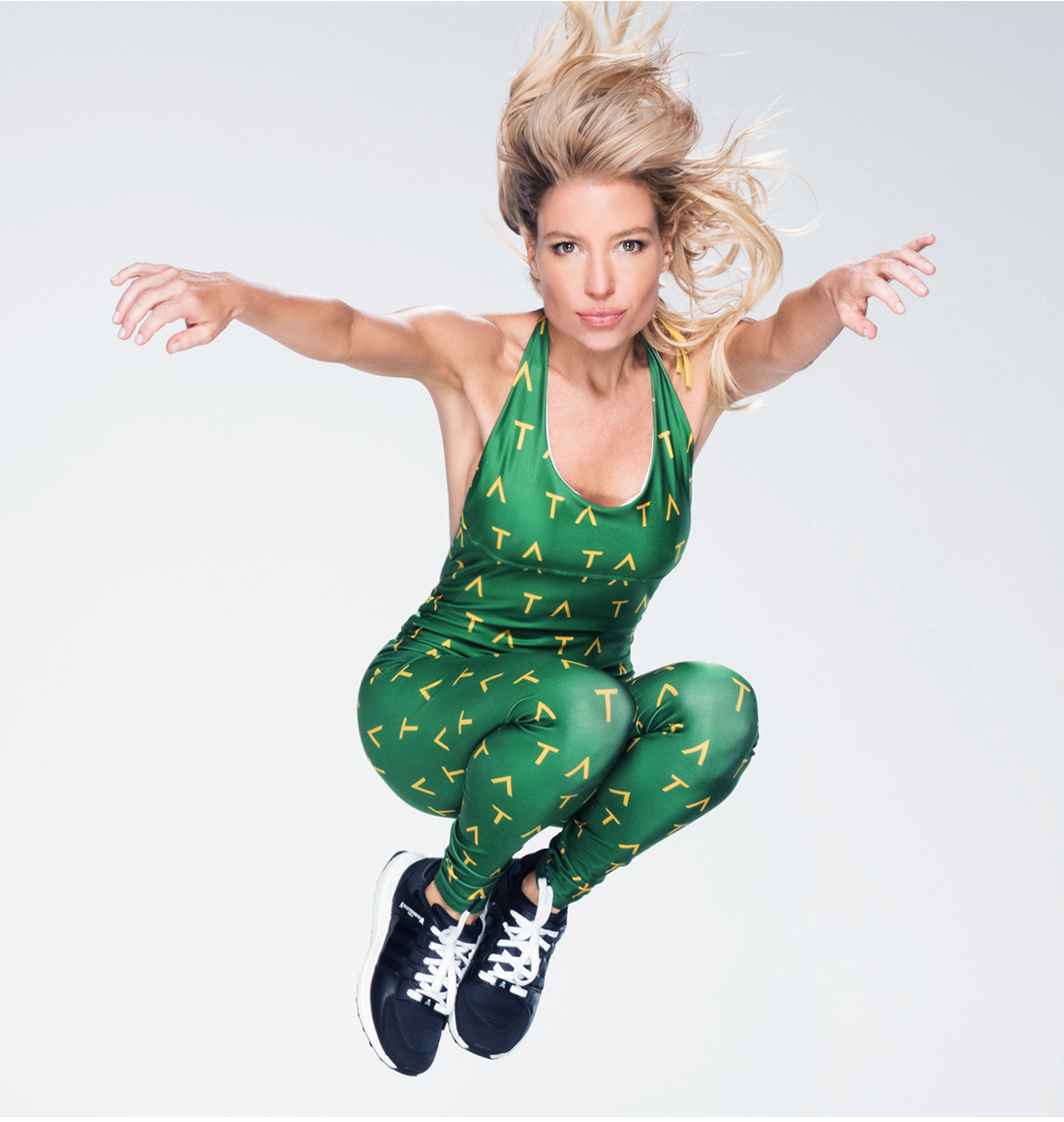 Tracy Anderson
Tracy Anderson is a multiplatform fitness pioneer, author, and renowned expert in the health and wellness industry. She is best known for her revolutionary Tracy Anderson Method. Over the past eighteen years, Anderson has transformed the bodies of thousands of people across the globe. The Tracy Anderson Method has grown and evolved, though the basic premise remains the same: Anderson continues to develop thousands of new routines to ensure that no client ever plateaus. Her program delivers consistent and ever-evolving results, so you feel strong, lean, and like the best version of yourself.
The Workout
Fit for all fitness levels, AtTAin Definition involves fifty minutes of mat-based work that will involve your arms, abs, and legs to activate and engage the full spectrum of major and minor accessory muscles.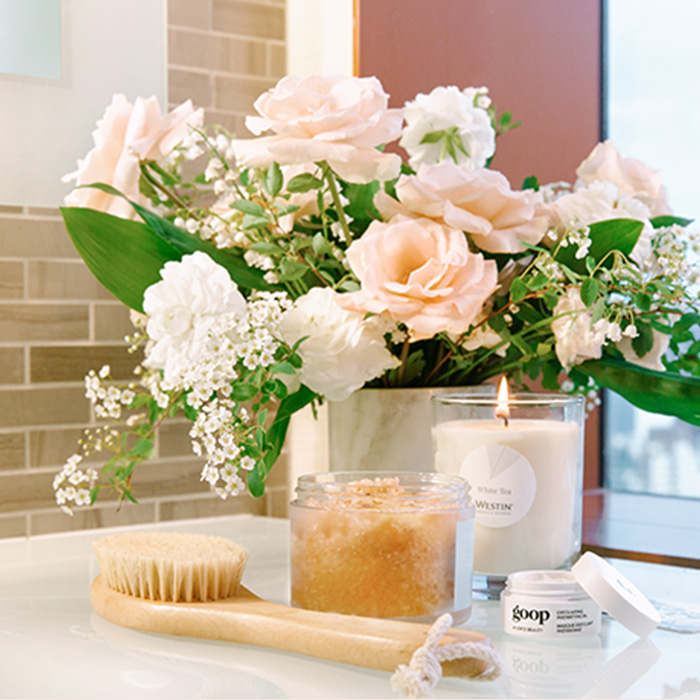 Stay Longer
Extend your G. Sport Sessions experience with the G. Sport Sessions Weekend Package, brought to you by goop and Westin Hotels & Resorts. Beyond relaxing in-room amenities, including the iconic Heavenly® Bed, a welcome bouquet, and a candle, guests will also receive an assortment of goop and Westin self-care products.
Don't forget to buy your G. Sport Sessions ticket before booking your room.

The Dress Code: G. Sport
We set out to create a technical, high-performance line that is as simple and elegant as possible (no overt branding or bells and whistles). It's a quietly confident approach to activewear that's amplified by the woman wearing it, not the other way around. From gym to street, this is a line you can sweat and live in.
Space is limited, so claim your spot now.
Want more info? Head over here for FAQ.