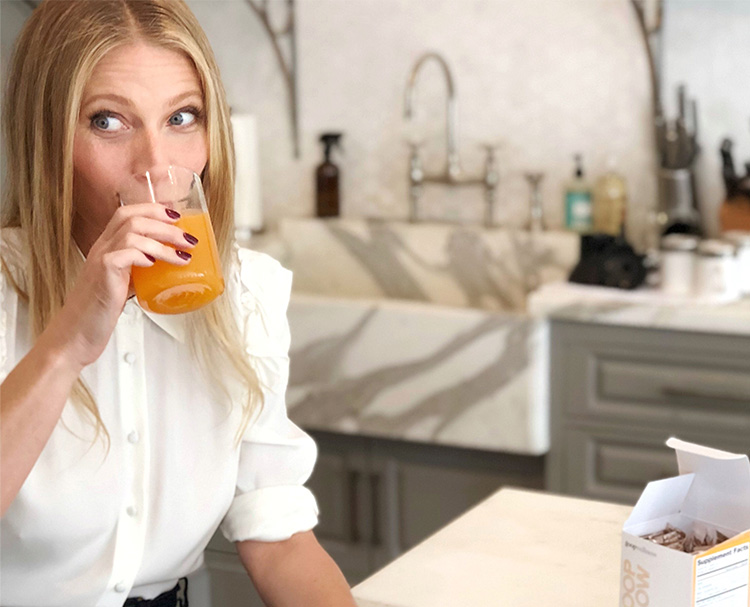 DRINK YOUR WAY TO
GLOWING SKIN
"I love this new way of taking care of my skin from the inside out. Plus, it tastes delicious."
– Gwyneth Paltrow
$60 per box (30-pack) or $12 per mini box (5-pack)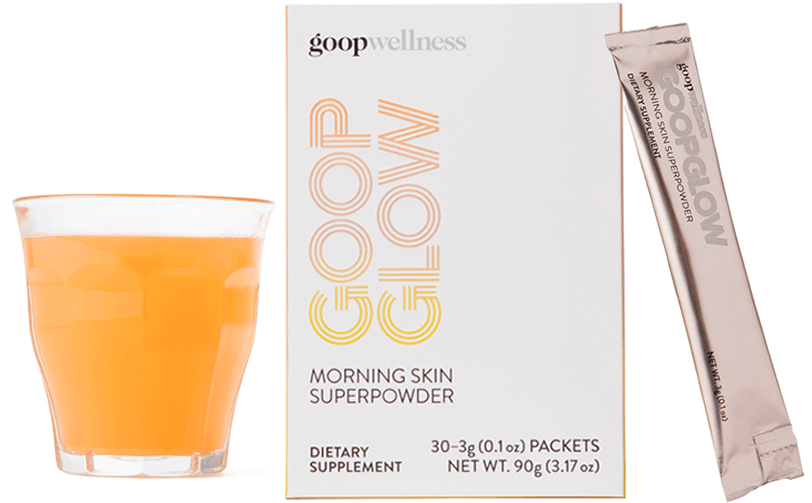 "I love this new way of taking care of my skin from the inside out. Plus, it tastes delicious."
– Gwyneth Paltrow
$60 for 30-pack or $12 for 5-pack
GOOPGLOW SUPERPOWDER
is a power shot of six potent antioxidants* to support healthy, glowing skin.
*Vitamin C, vitamin E, CoQ10, lutein, zeaxanthin, and grape-seed proanthocyanidins.
WHY YOU NEED IT
All day, your skin faces sun, pollution, stress, and other toxins that can create damaging free radicals and oxidative photo damage (in other words, premature aging, from lines and wrinkles to dullness, uneven tone, and loss of firmness). Topical skincare helps, but it isn't enough.