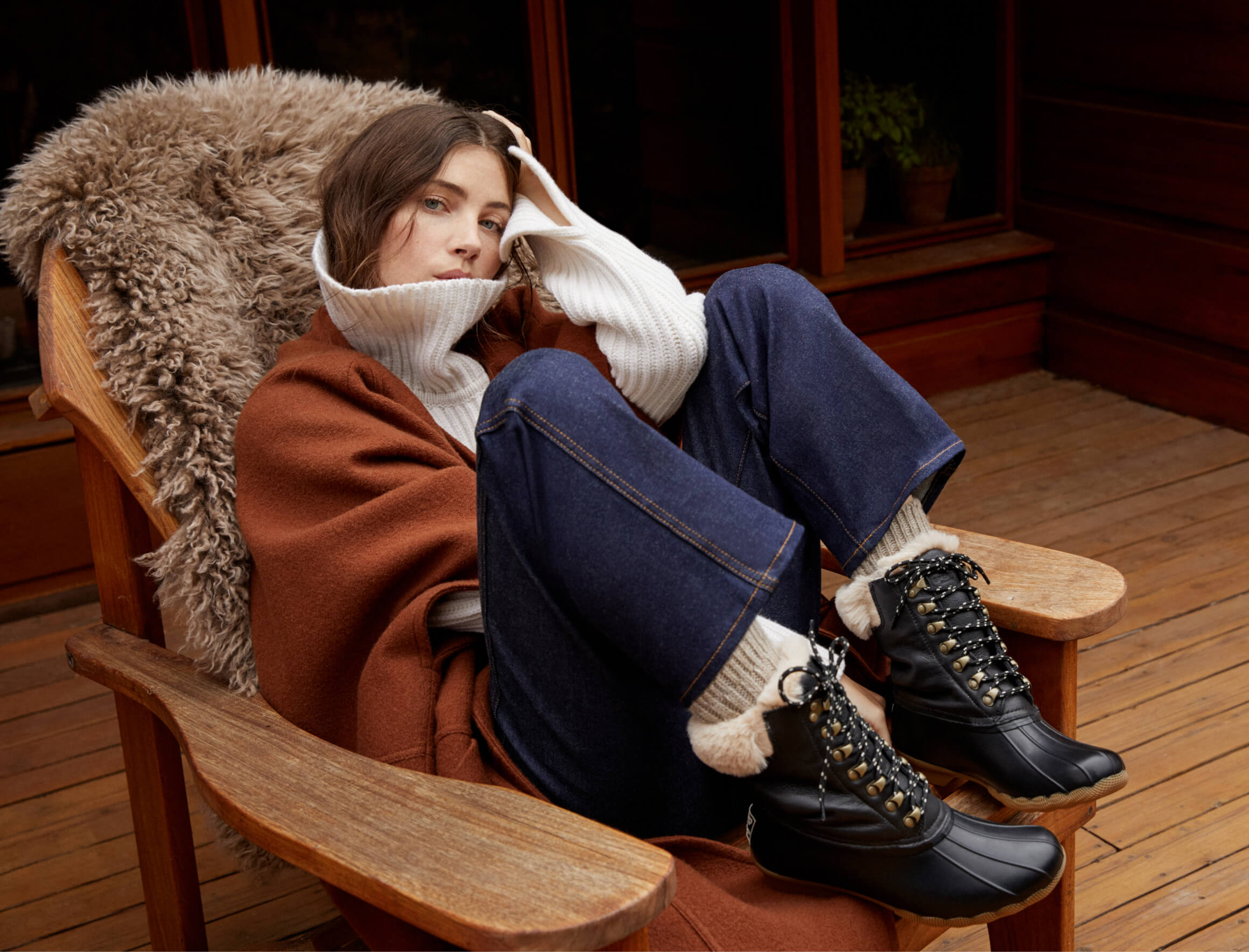 SALTWATER TALL LACE-UP LEATHER DUCK BOOT
Puddle-splashing rubber shells? No-slip outsoles? Chillproof polar fleece? It's all one giant, emphatic yes.
SALTWATER TALL
LACE-UP LUXE LEATHER DUCK BOOT
Winterized with slick, alpine-chic textures, these all-purpose boots fear nothing. They also happen to be quite comfortable.
Think they're perfect now? Wait till you see how they hold up for years to come…
DUCK, DUCK, GOOP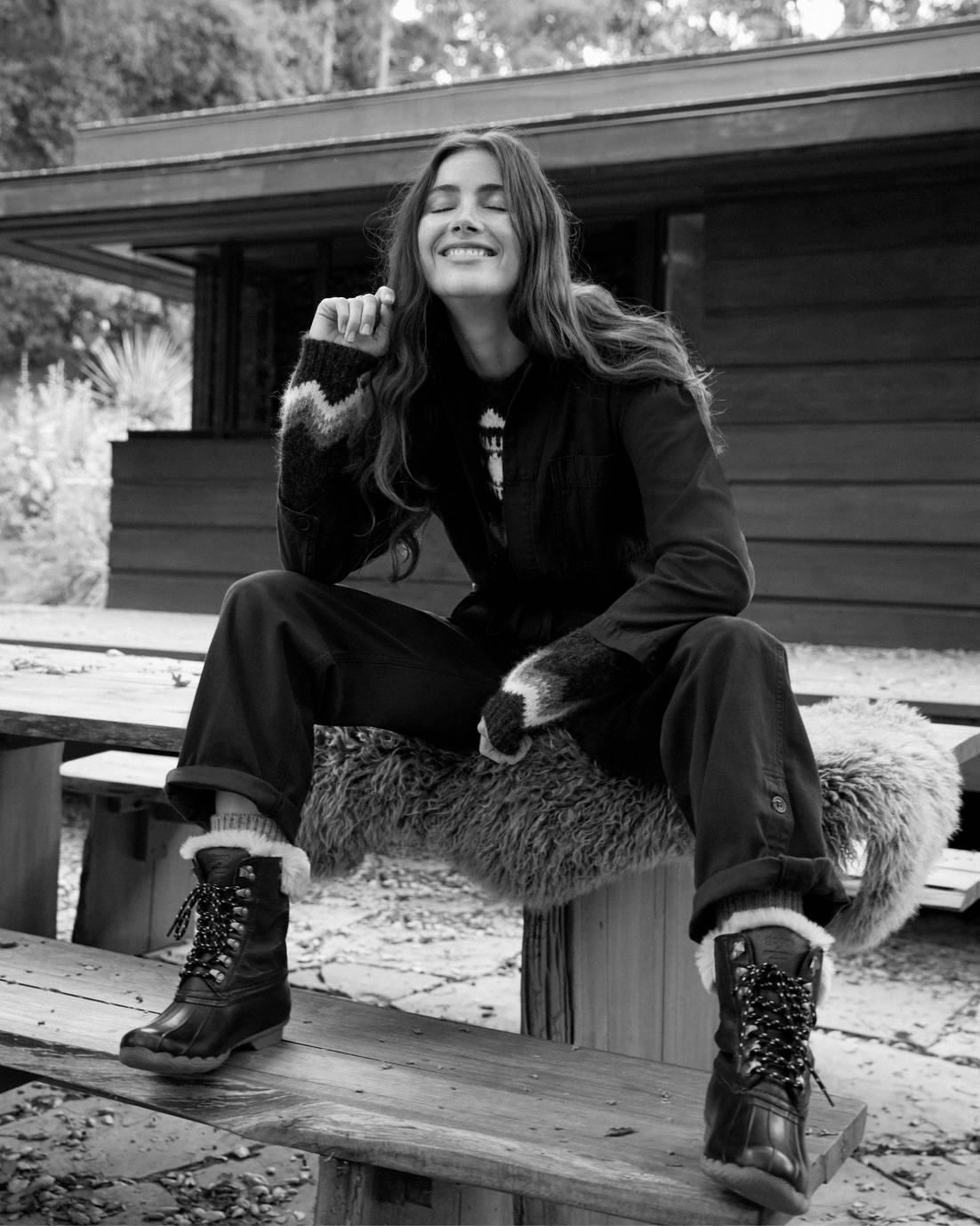 They're even cozier kicked up on the kitchen counter, mug of minestrone in hand.
YOU'RE GETTING
WARMER…
Winter Minestrone
Full of vegetables, beans, and farro, this hearty soup is even better the next day. We like to make a big batch on Sunday and eat it throughout the week.
3 tablespoons olive oil
1 medium red onion, finely diced
1 large carrot, peeled and diced
2 stalks celery, diced
3 cloves garlic, minced
⅔ cup uncooked farro
2 teaspoons finely chopped rosemary
1 teaspoon finely chopped thyme
2 tablespoons tomato paste
4 cups chicken stock
2 cups water
2 cups packed chopped kale
1 15-ounce can cannellini beans, drained and rinsed
1 large zucchini, diced
salt and pepper
crushed red chili flakes, to garnish (optional)
pesto, to garnish (optional)
1. Heat olive oil in a Dutch oven over medium heat. Add onion, carrot, celery, garlic, and a large pinch of salt and sauté for 5 minutes.
2. Add farro, rosemary, thyme, tomato paste, and another generous pinch of salt and cook for 2 more minutes.
3. Add chicken stock and water, bring the mixture to a boil, then reduce heat and simmer for 10 minutes.
4. Add kale, beans, and another pinch of salt and return to a boil.
5. Reduce heat and simmer for another 10 minutes.
6. Add the zucchini, turn off the heat, and let the zucchini cook in the warm broth for 1 minute.
7. Taste for seasoning and add salt and pepper if needed.
8. Serve hot garnished with crushed red chili flakes and pesto, if desired.
EDITOR'S TIP: Fresh pesto is great here, but in the winter, we often opt for a good refrigerated one from the grocery store.
SHOP THE STORY