goop x Chloé
Chloé DRESS, goop, $3,250; GOOP X Chloé BAG, goop, $1,690; ERINESS EARRINGS, goop, $1,650 (worn throughout); KATKIM RING, goop, $3,000
If there were a magic formula for turning a fashion line into an icon, it would be: Take the greatest designers in history; create the standard for the most free-spirited, proudly feminine looks; and do it for the better part of a century. That's the origin story behind Chloé. And we are thrilled to announce the goop edit of this heritage brand, including two exclusive goop x Chloé bags.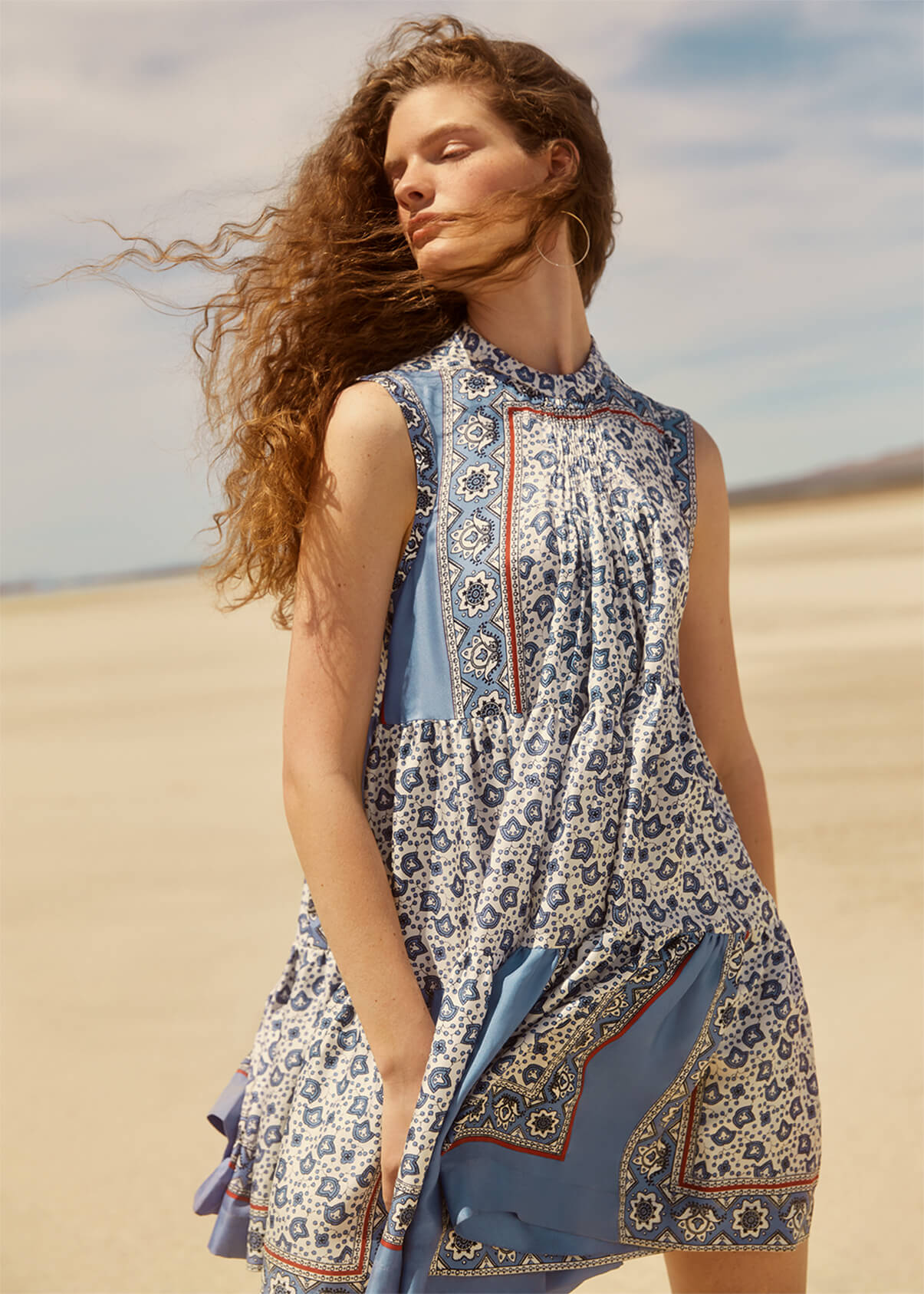 Short Bandana Print Dress
The freewheeling pattern takes cues from a lovingly worn-in bandana.
"I started wearing Chloé back in the '90s, when Stella McCartney was designing," GP explains. "That's where the love affair began." And we couldn't be more excited to introduce the first goop x Chloé capsule—two of the brand's classic saddle bags, reimagined in a soft, feminine palette. "I was so inspired to join forces with Natacha Ramsay-Levi," says GP. "She epitomizes a strong, chic Frenchwoman and has an inimitable personal style. What's even more exciting is that we not only get to sell these exclusive bags; we're also carrying Chloé ready-to-wear for the first time in goop history."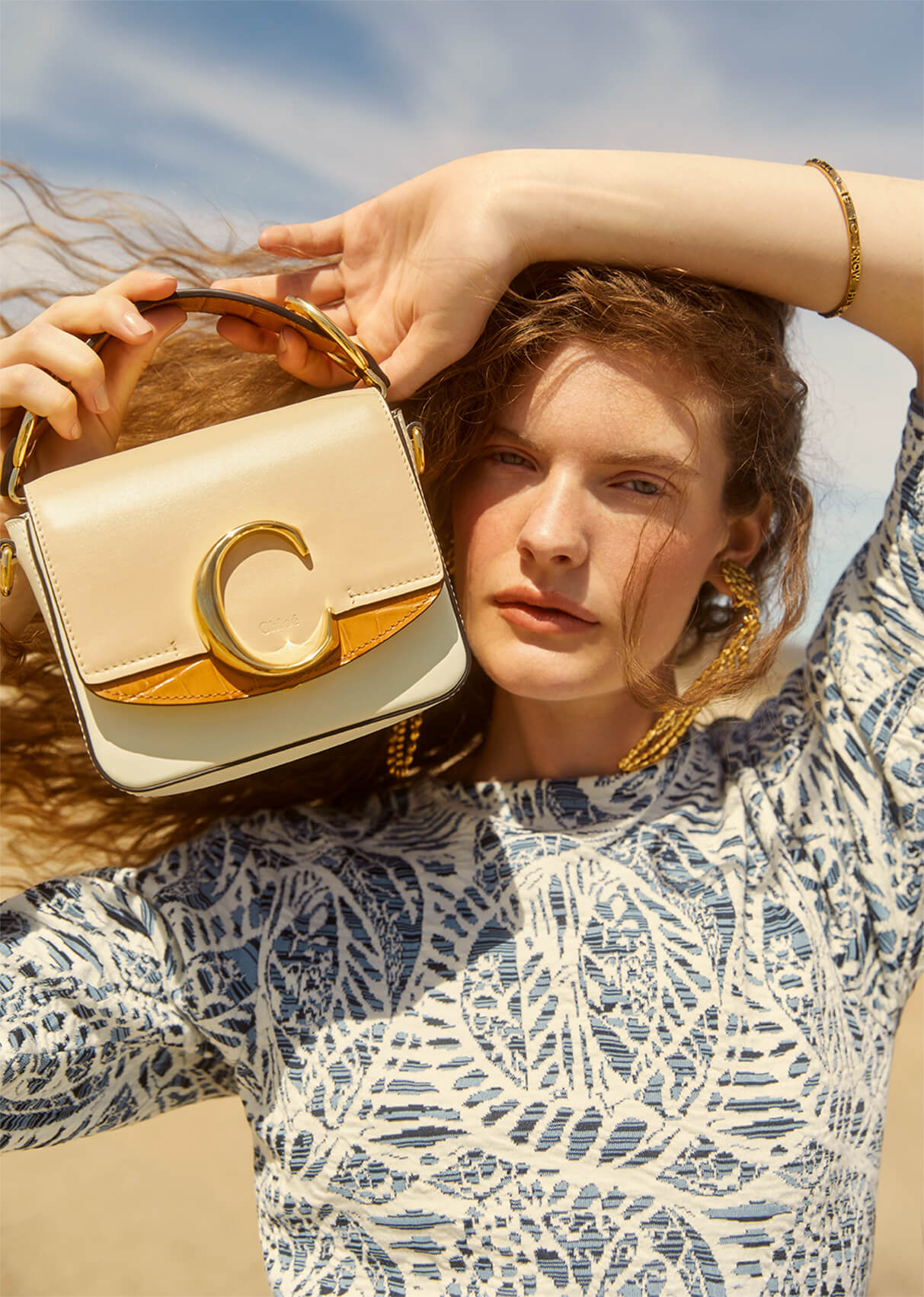 C Shoulder Bag
The tricolor leather is simply timeless—and just right
for handling the everyday.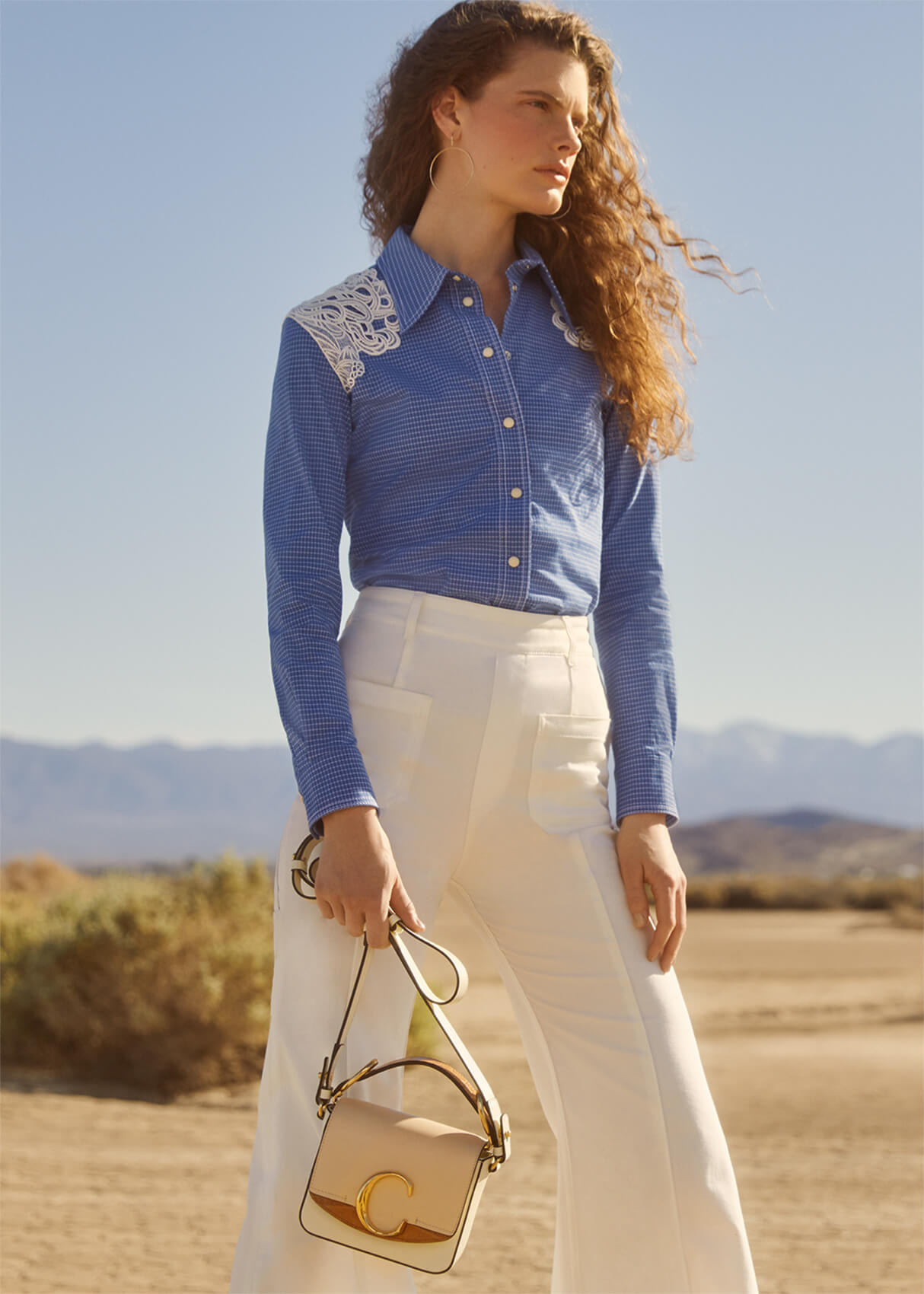 STYLED WITH: Chloé PANTS, goop, $895; goop x Chloé bag, goop, $2,090
LACE-SHOULDER

WESTERN SHIRT
It's Western, yes, but it's romantic Western.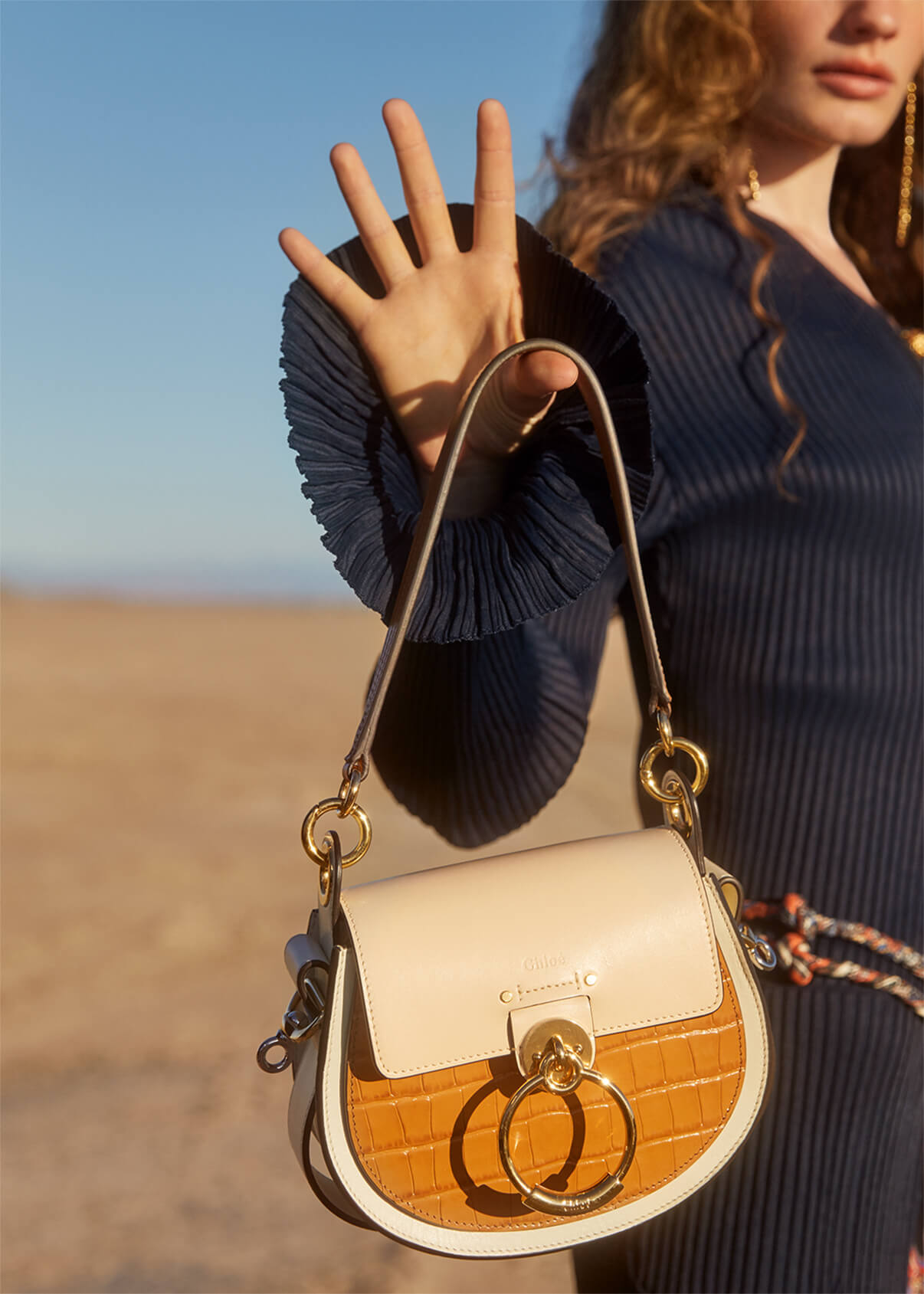 STYLED WITH: Chloé DRESS, Chloé, $4,795
SMALL TESS BAG
It has the kind of distinctly Chloé details you can spot from across the room.
"These are easy, effortless
pieces you can weave into
your day-to-day life."
—GP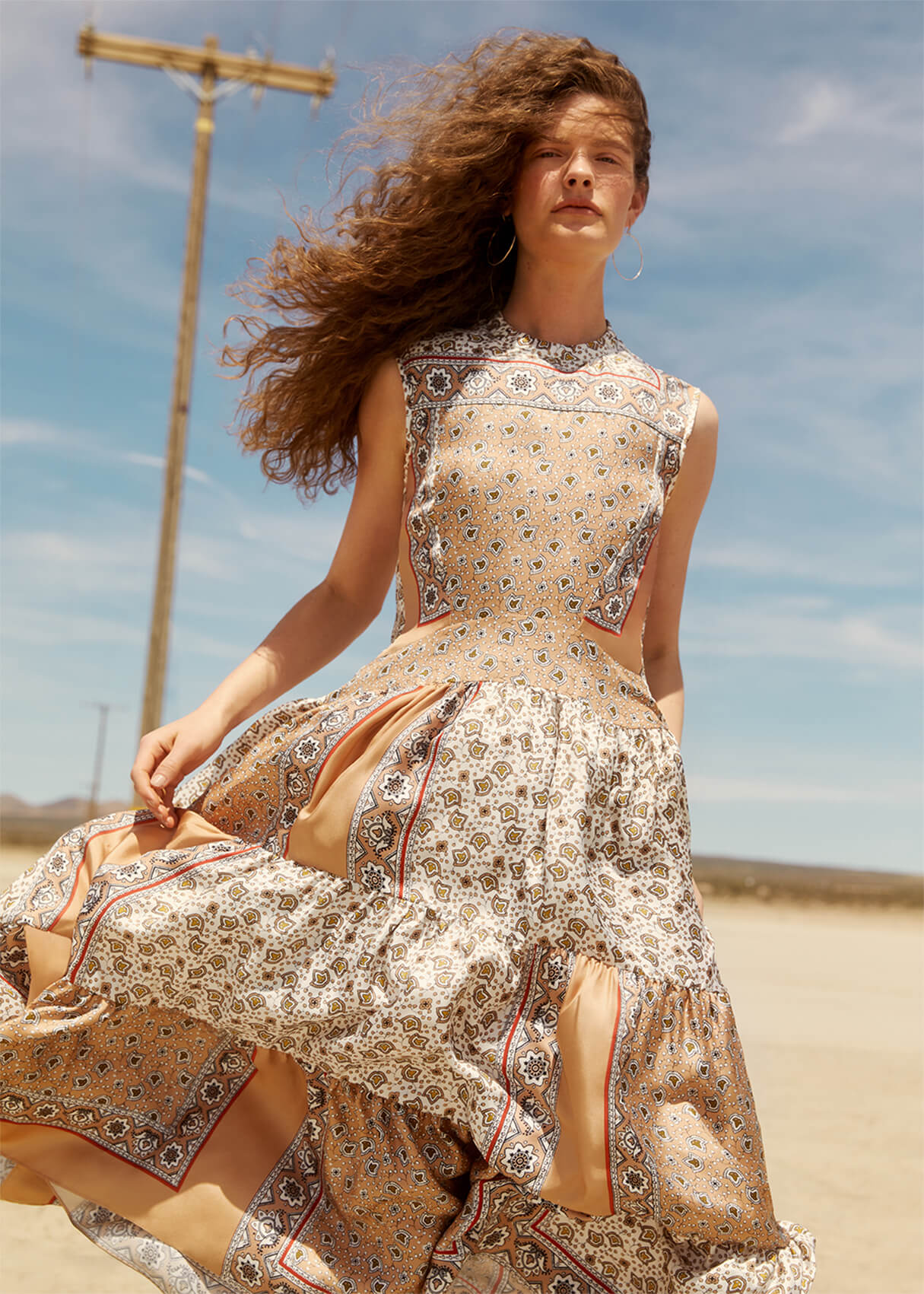 LONG BANDANA PRINT DRESS
La vie Bohème in dress form.
Perhaps what makes this partnership especially personal to us is that goop has always revered strong, powerful women—and Chloé, founded by Gaby Aghion, a Frenchwoman born in Egypt, celebrated female founders decades before it was a hashtag. (Aghion even named the line, not after herself, but after a woman she admired.) With this capsule, our love affair lives on.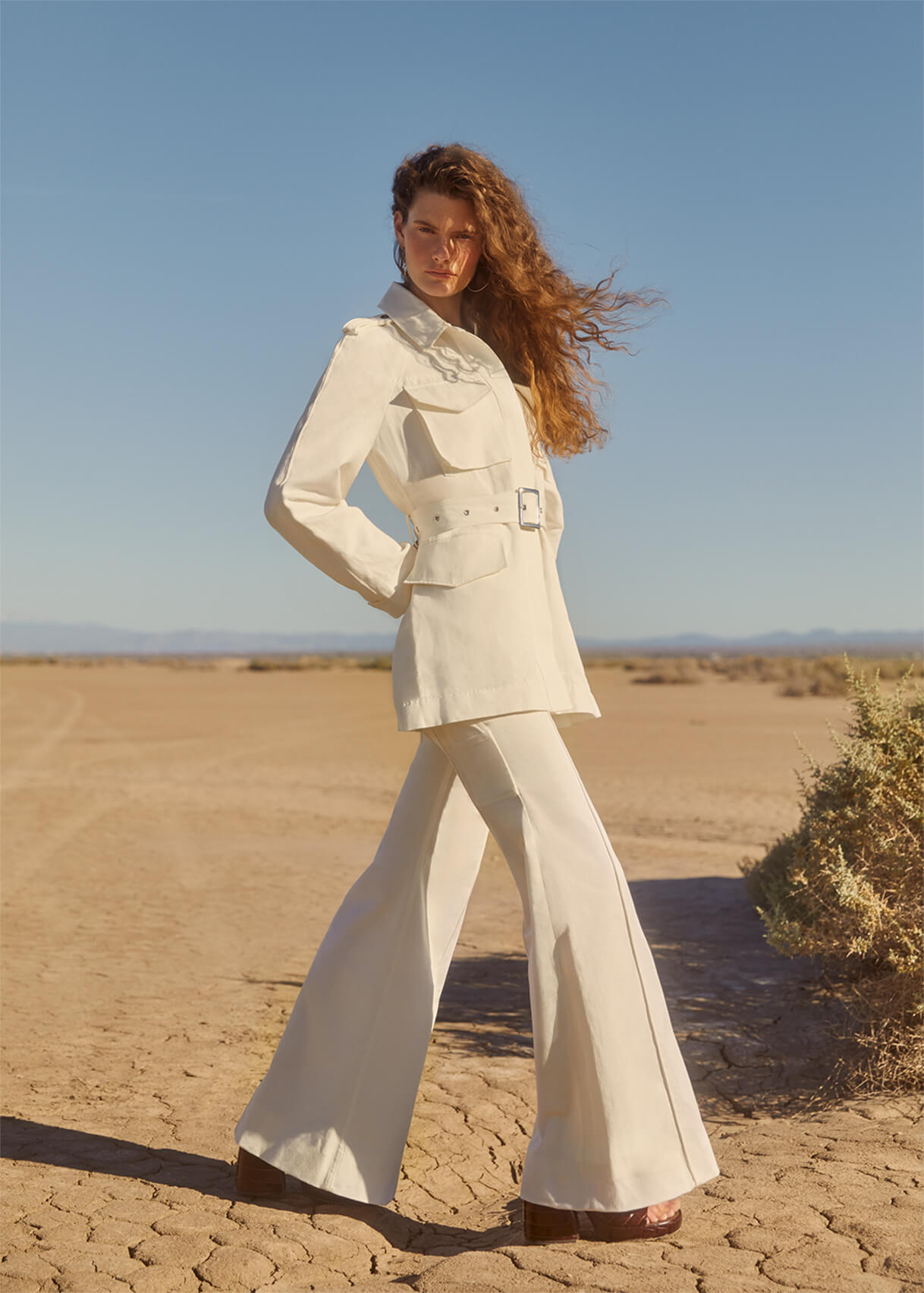 STYLED WITH: G. Label NICK BELTED CARGO JACKET, goop, $795
HIGH-RISE FLARE

DENIM PANTS
Proof that the '70s are alive and well.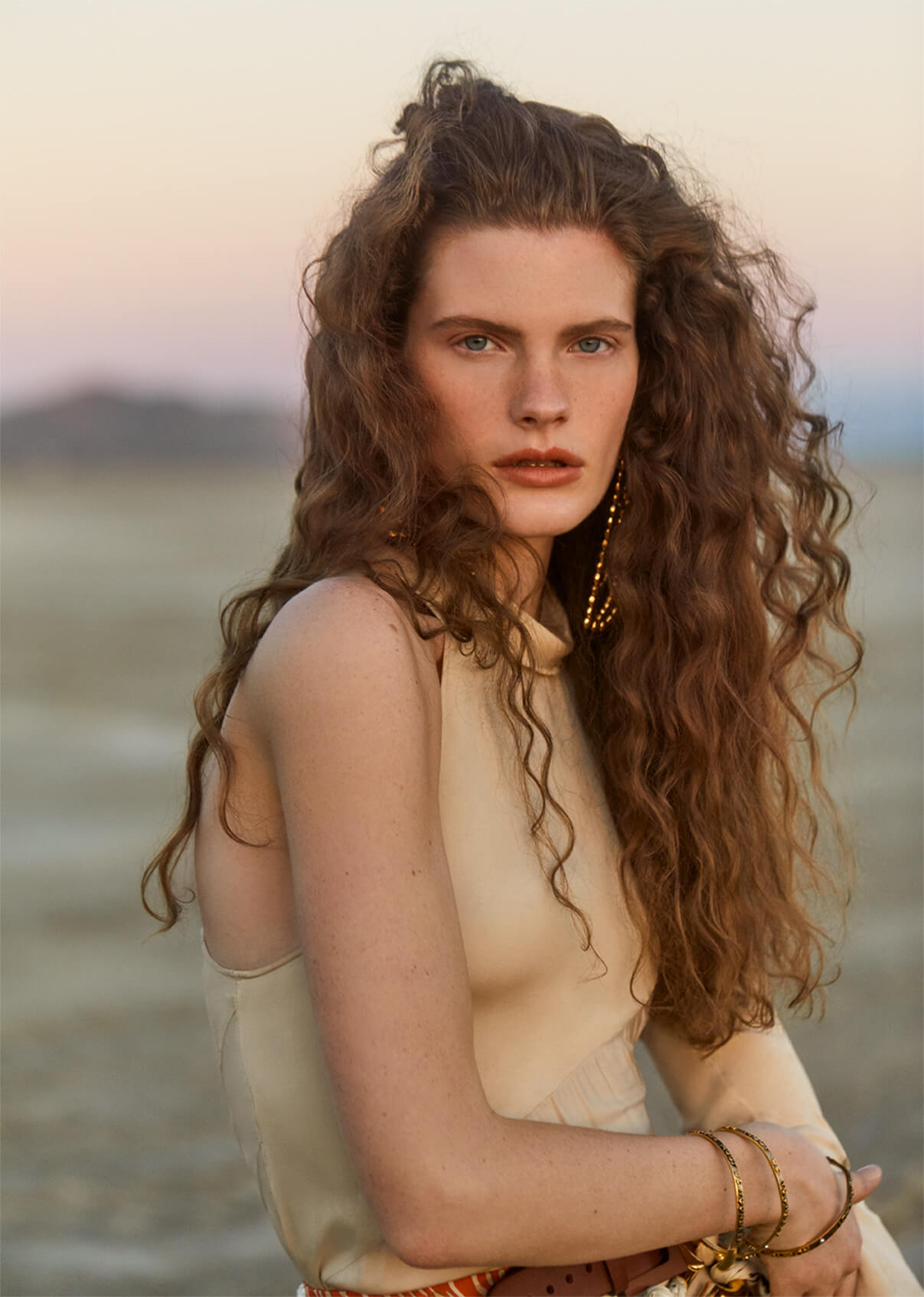 "I'm a real fan of Chloé—it's cool,
irreverent, and so beautiful." —GP
SHOP THE COLLECTION