goop x Avocado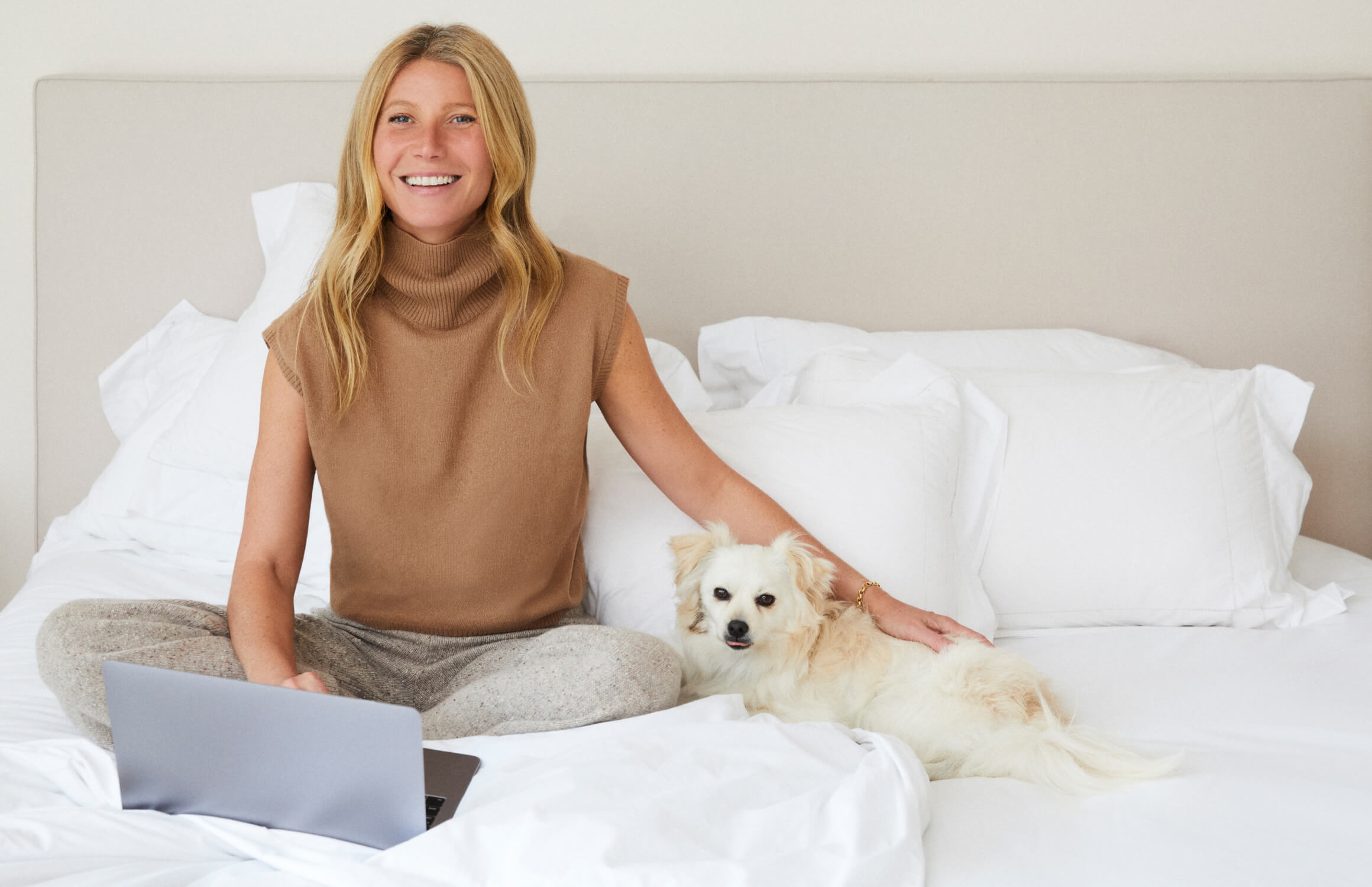 G. LABEL JULIET MOCK-NECK SWEATER TANK, goop, $295; JOSEPH TROUSERS, goop, $335
Celebrating the ridiculous along with the awesome is fundamental to goop. Finding gifts that live precisely at the junction of delightful and amazing—without veering too far into the preposterous—is a delicate harmony. It often brings us to fun, rubberneck-y, wait-what? moments that beg the question, "For whom, exactly, would one purchase a seat on a flight to space?"
Then there are the makers. The artisans who obsessively tweak and refine to create something of exceptional quality. Their products may not cater to a huge audience, but they make up for it with acute specificity. All the better if this rare thing of beauty is also deeply useful.
Our partnership with Avocado falls into this particular category. We applied incredibly luxurious, ethically sourced GOTS-certified organic materials to a need that's as essential as food, air, and water: sleep. Rest assured, this is the trip to the moon of beds. Its custom support is the result of unparalleled craftsmanship, made using a circular manufacturing process that's as good for us as it is for the planet. So if it's an out-of-this-world experience on a climate-neutral bespoke bed you're after, this is it.
And yes, we know. It's ridiculous—but awesome.
Love, GP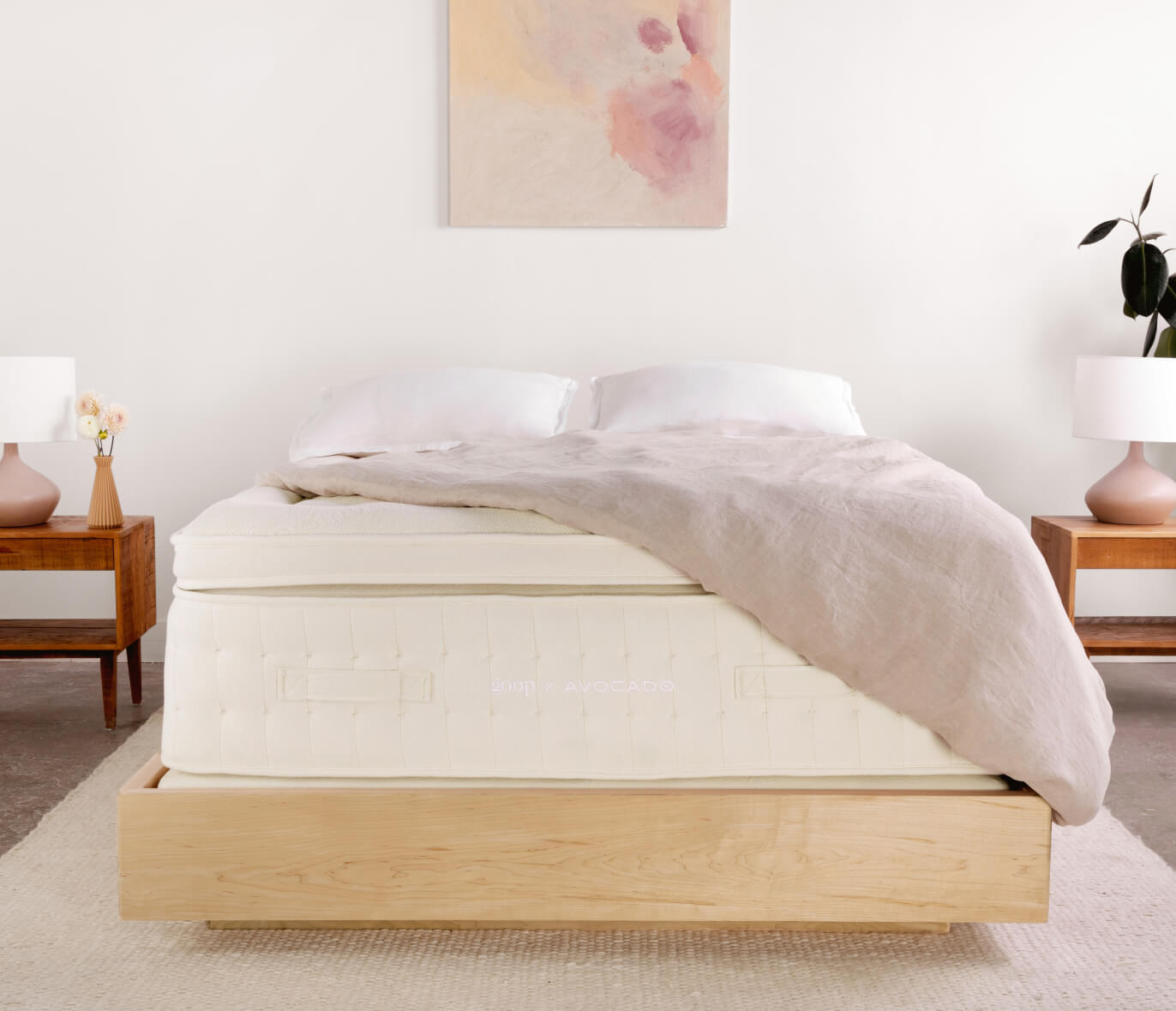 Settled Souls, painting by Megan Jorgenson
From big (In goop Health summits) to intimate (dozens of staffer bedrooms), goop's love for Avocado Green Mattress—a Certified B Corp built on values that align perfectly with our own—spans years. The outcome of our first-ever product collaboration is a standard-shattering, certified-organic, made-to-order sleep system that beautifully blurs the lines between next-level comfort and sustainability.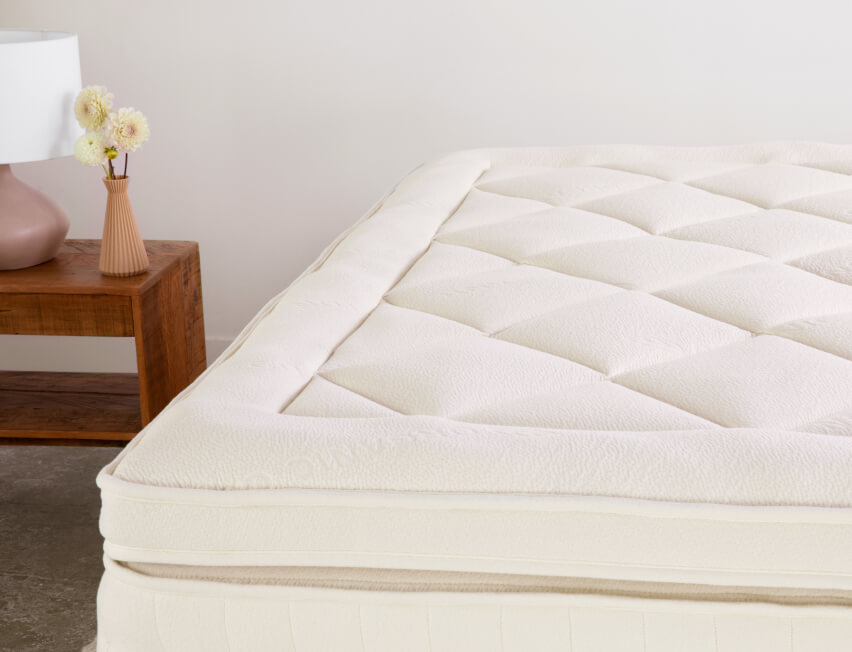 We didn't have to travel far to make our mattress dreams come true: Each one is meticulously crafted over hundreds of hours in Avocado's GOTS- and GOLS-certified workshop right here in Los Angeles. This is where they've perfected time-honored techniques using the finest exotic organic materials (sourced and harvested ethically from all over the world) into a finished product that's beyond luxurious and totally biodegradable.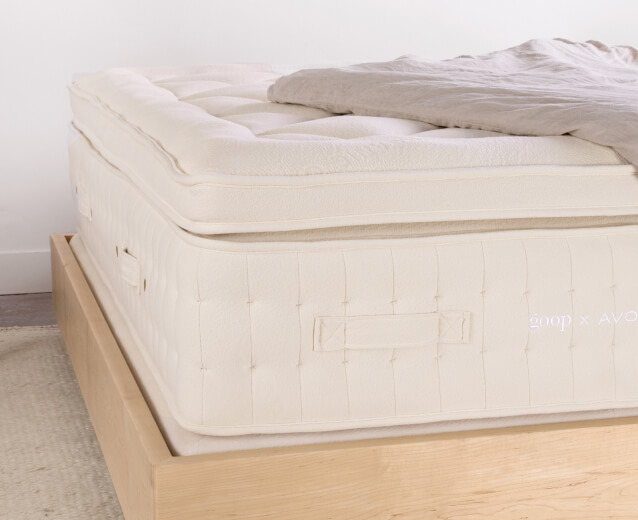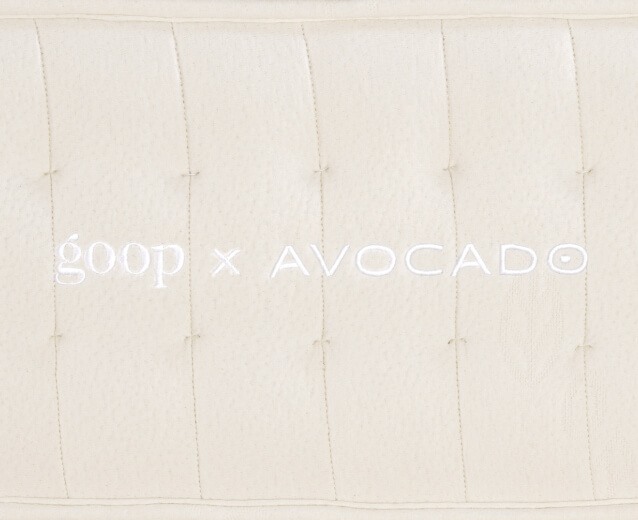 HOW GOOP DOES GIFTS
Along the lines of hot toddies and cashmere socks, the goop Holiday Gift Guides are a joy to look forward to this time of year. Here, goop editors share a preview of what they're gifting friends, family, and themselves.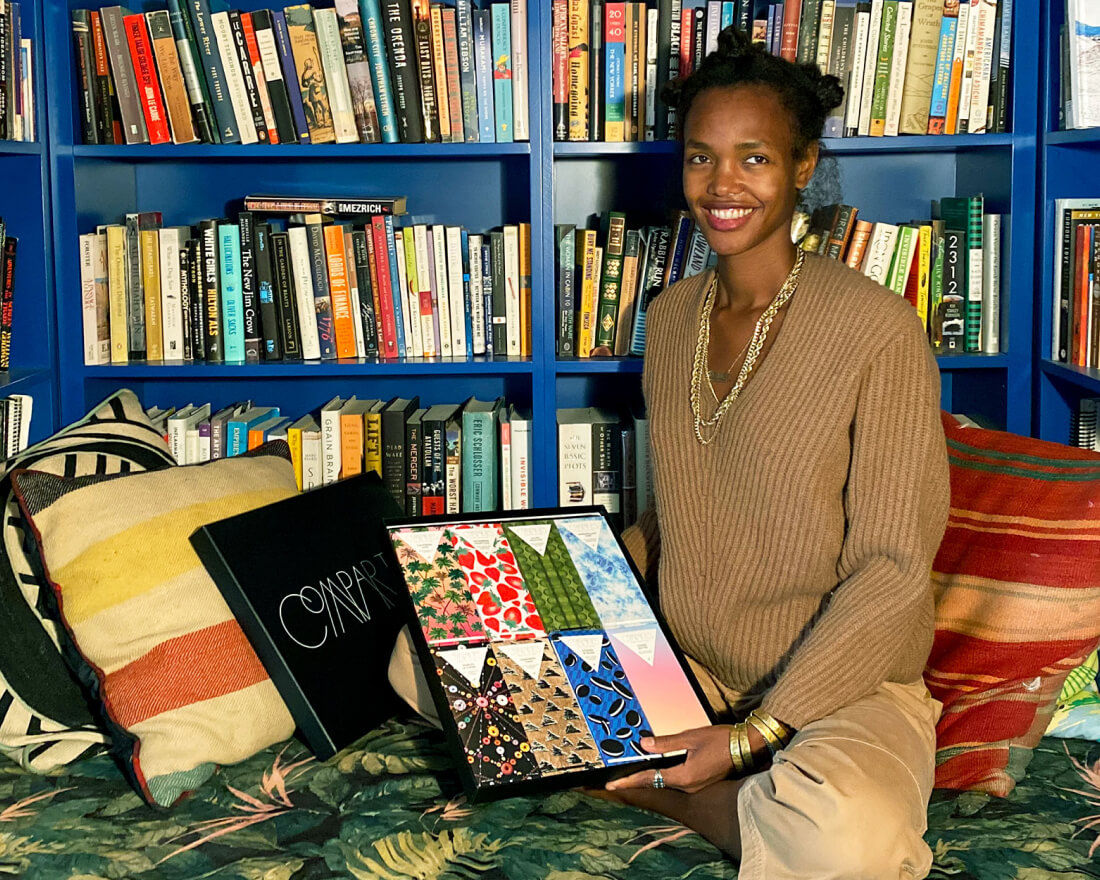 Megan O'Neill
Senior beauty editor
"The ultimate present is something that's too deluxe, too pampering, too wildly indulgent to procure for oneself. That's why anyone would go into raptures over this delightfully huge box of eight chocolate bars from Compartés. The bars are handmade in LA, the cool Pop Art packaging is almost too pretty to toss out, and the chocolate itself is addictive: chunks of doughnut, cookie butter (um, yeah, cookie butter), salted sourdough pretzel pieces, and cinnamon toast swirl with creamy milk and dark chocolate. Every bite is exquisite. The best!"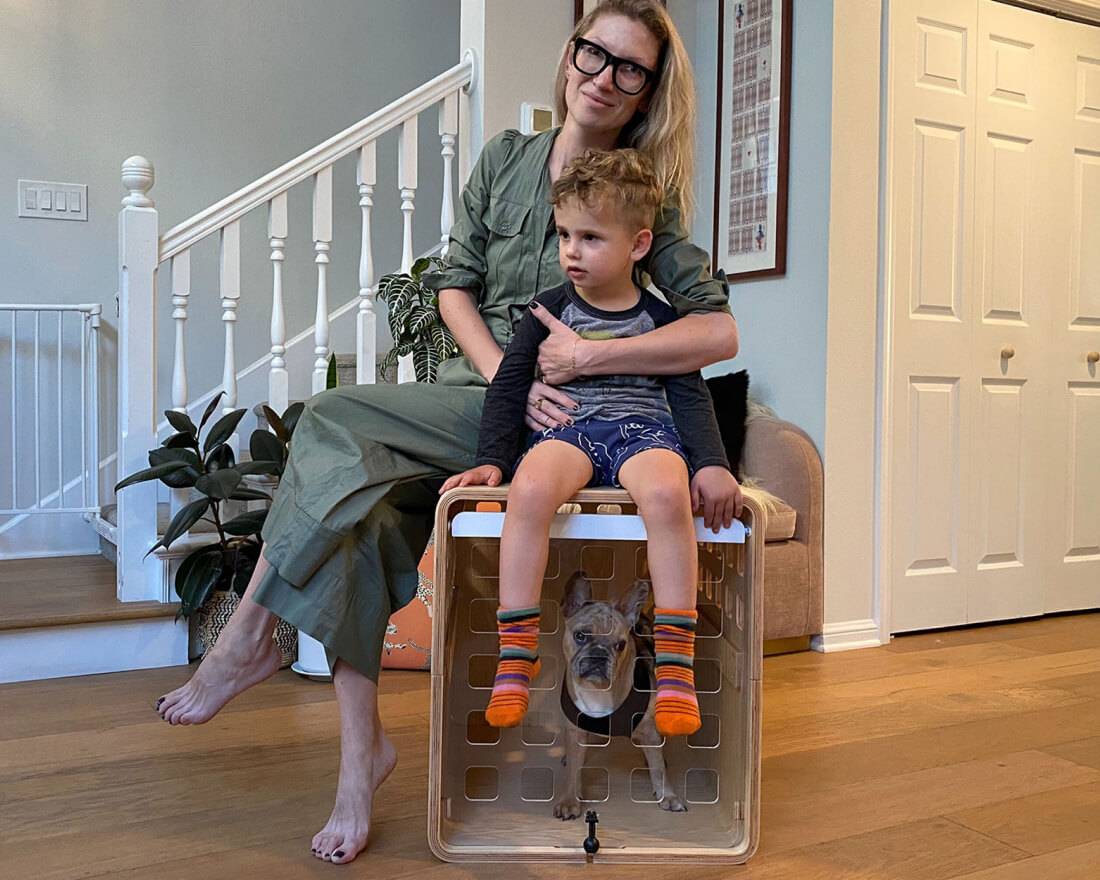 Kate Wolfson
VP of content
"Currently, we do not have a dog—a fact my almost-four-year-old is not thrilled about. To alleviate some of the pressure on Mom and Dad to step up in the family-pet department, there's Luna (our neighbor's Frenchie, pictured) and Mabel (my kids' furry four-legged cousin). While they are excellent stand-ins for park romps and snuggles, we won't be able to hold out forever, particularly because we can no longer use aesthetics as part of the reasoning. You see, if crate-training is a must—which for us, it is—this gorgeously crafted, mid-century-modern crate isn't just a good-looking alternative; it's a downright chic one. In the meantime, we are excited to offer it to one of the dogs in our life—you know, for safekeeping."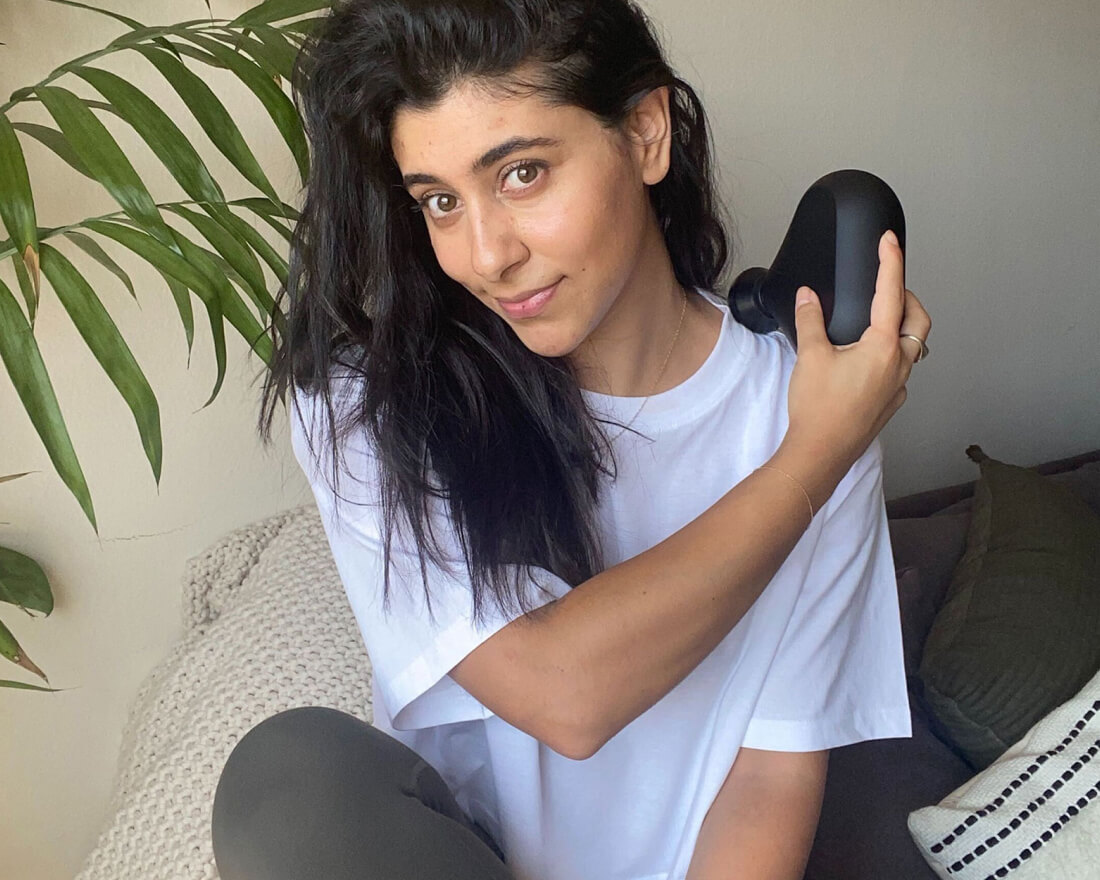 Alexis Antoniadis
Social media manager
"The Theragun has been an absolute lifesaver these days while working from home. It helps relieve my neck and back tension from crouching over my screen all day. When I saw they introduced a travel size, I knew it would be the perfect gift for anyone who's working from home, doing more self-guided fitness, or in need of a quick deep-tissue massage (I also love how compact it is for long drives during the holiday season). This will be my go-to gift."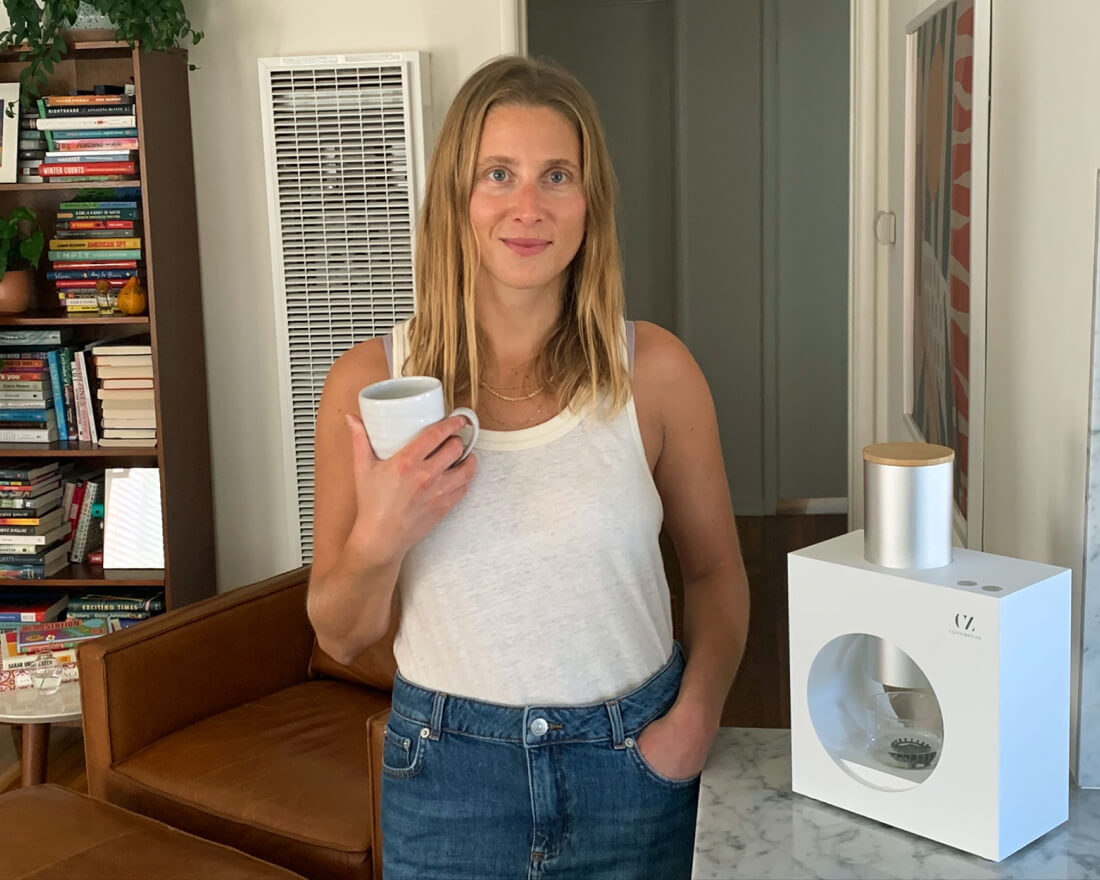 Kiki Koroshetz
Wellness director
"Sandals, chic fanny packs, wedding rehearsal dress, silicone straws, sticker tape. I have borrowed-slash-stolen many items from our VP of content, Kate Wolfson, over the years. We share an appreciation for the '90s and for lattes, but she has superior taste and cooler stuff. So when she told me her Cuzen Matcha Maker was a revelation, of course I wanted to get my hands on it. Kate said it was easy to use, which, I'm going to be honest, I was skeptical about. What's easy for other people in the kitchen is generally not easy for me. So I needed to do a trial before adding the gadget to any wish lists. And: This machine is very simple. You drop the matcha leaves into the grinder, put a little water in the glass, choose your strength, push start, and your freshly ground matcha is ready a few minutes later. She was right. A revelation."