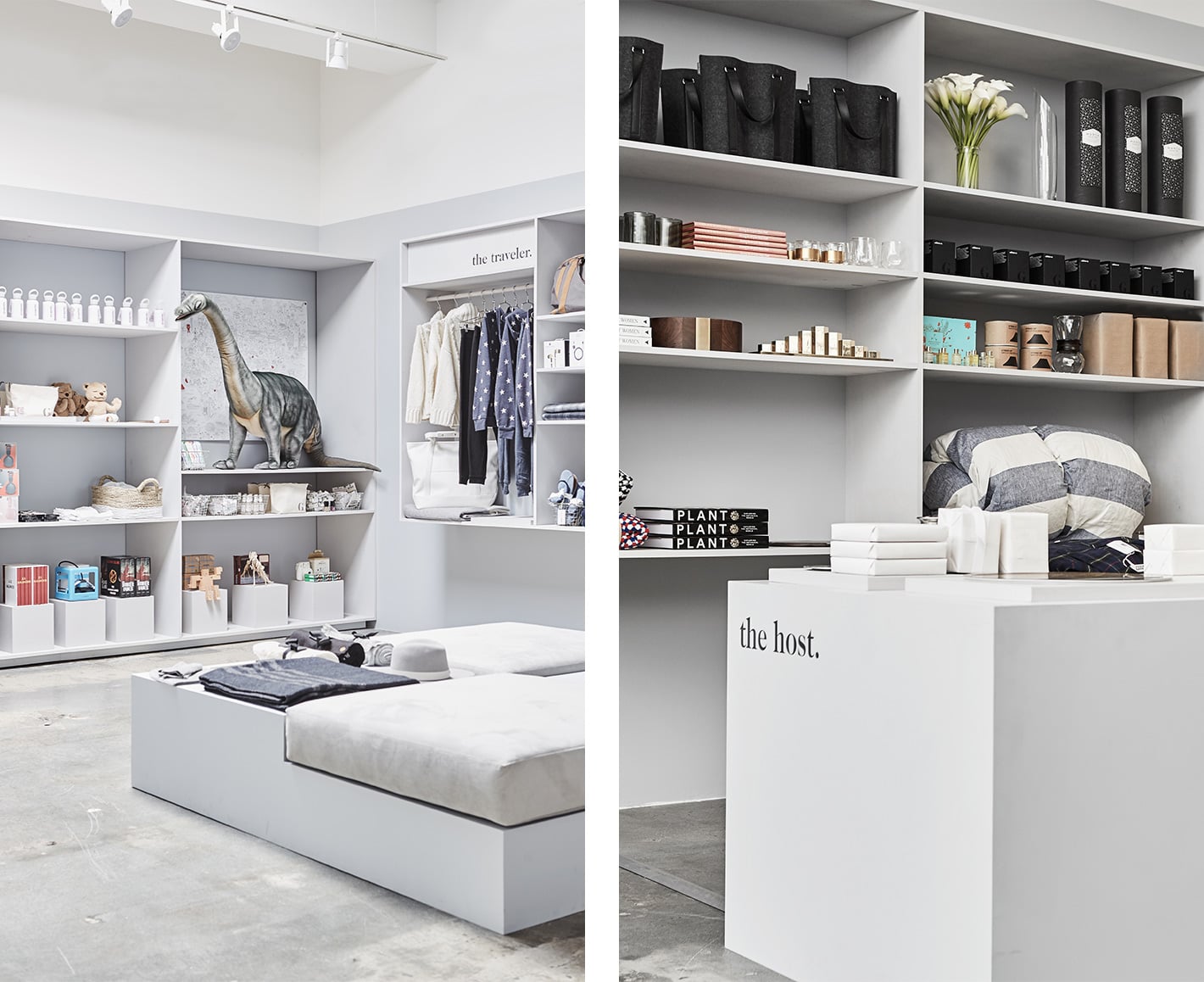 Our first-ever goop GIFT holiday pop-up brings the annual goop Gift Guides to life. Organized by personality and set up to provide a slew of time-saving services right on the spot, the shop has everything you need to knock out all your holiday to-do's in one shot. Happy gifting!
Brentwood Country Mart
225 26th Street
Santa Monica, CA 90402
310.260.4072
show map
STORE HOURS:
December 1-24
Monday-Saturday: 10am-6pm
Sunday: 11am-6pm
Here's what you'll find:
A Gift for Every Name on Your List

Just like the digital guides, the IRL experience is broken down by personality type, which means perfect presents for the traveler, the host, the lover, the health nut, the thinker, and the cook. Plus, plenty of stocking stuffers and a department dedicated to everything the under-18 set actually wants.

Personalization Station

Customizable gifts—totes, robes, PJ's, leather goods, and more—are sprinkled throughout goop GIFT and ready to be monogrammed or embroidered at the on-site personalization station.

Wrapping + Shipping

Pro-level, real-time gift wrapping, complete with in-house calligrapher and all the trimmings. Choose to take your gifts with you or have them shipped then and there. We'll also help hire a messenger for local deliveries, all you have to do is ask.

The Nice List

No flying blind here: We've put together a helpful shopping list to keep you organized and on target. Print yours ahead of time here (or grab a copy at the shop).
In partnership with our friends at