goop Escapes
BlackBerry Mountain, TN
April 25 – 28, 2019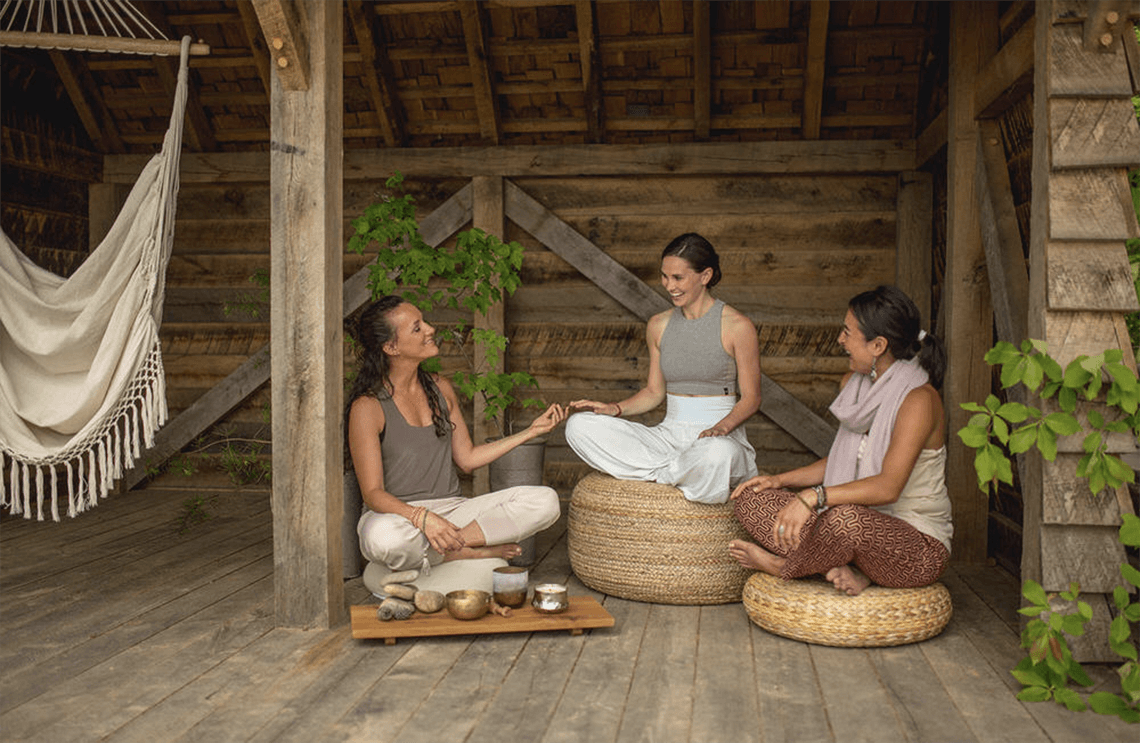 Escape It
Clear your calendar and let us take care of the rest: We're getting out of town. You're in for a goop Escape.
Welcome to our first retreat. goop is taking over the brand-new Blackberry Mountain—the equal parts rustic and luxurious sister resort to the beloved Blackberry Farm. We'll spend three nights tucked into the Great Smoky Mountains of East Tennessee. You'll check into an idyllic cottage in the woods and, from there, enjoy the world-class offerings of Blackberry Mountain, along with goopified wellness experiences. You'll get sessions with our favorite mind-body-spirit and beauty practitioners. GP will play host at a welcome party and mountainside dinner made by one of our chef friends. And you'll also hear from GP at a fireside-style Ask Me Anything chat.
choose your path
Make the trip your own: Fly solo, come as a couple, tell your friends, or meet some friends-to-be. But be sure to save your spot by emailing us at [email protected]; we're bringing just about twenty-five VIPs with us—and we hope you're one of them.  
TRAILBLAZER
One-bedroom suite or two- or four-bedroom home for crews traveling together
Ground transportation between the airport and Blackberry Mountain
Farm-fresh meals, from a Thursday afternoon snack through Sunday breakfast
Alfresco GP-hosted dinner cooked up by our guest chef
Two one-on-one wellness sessions with goop experts and practitioners
Blackberry Mountain spa appointment
Your pick of goop-curated excursions
Roster of daily workouts
Ask GP Anything Q&A
Swag-loaded gift bag to be enjoyed at Blackberry Mountain—or for the road
Surprises (as always)
$14,000 for one
PEAK PAIR
Bring your SO and share a one-bedroom suite (or let us know if you're traveling with other couples and would like to share a two- or four-bedroom home)
You get everything from the Trailblazer pass
And your plus-one gets a Blackberry Mountain spa appointment, two goop-curated excursions, and access to all meals and group sessions
$16,000 FOR COUPLES
what to expect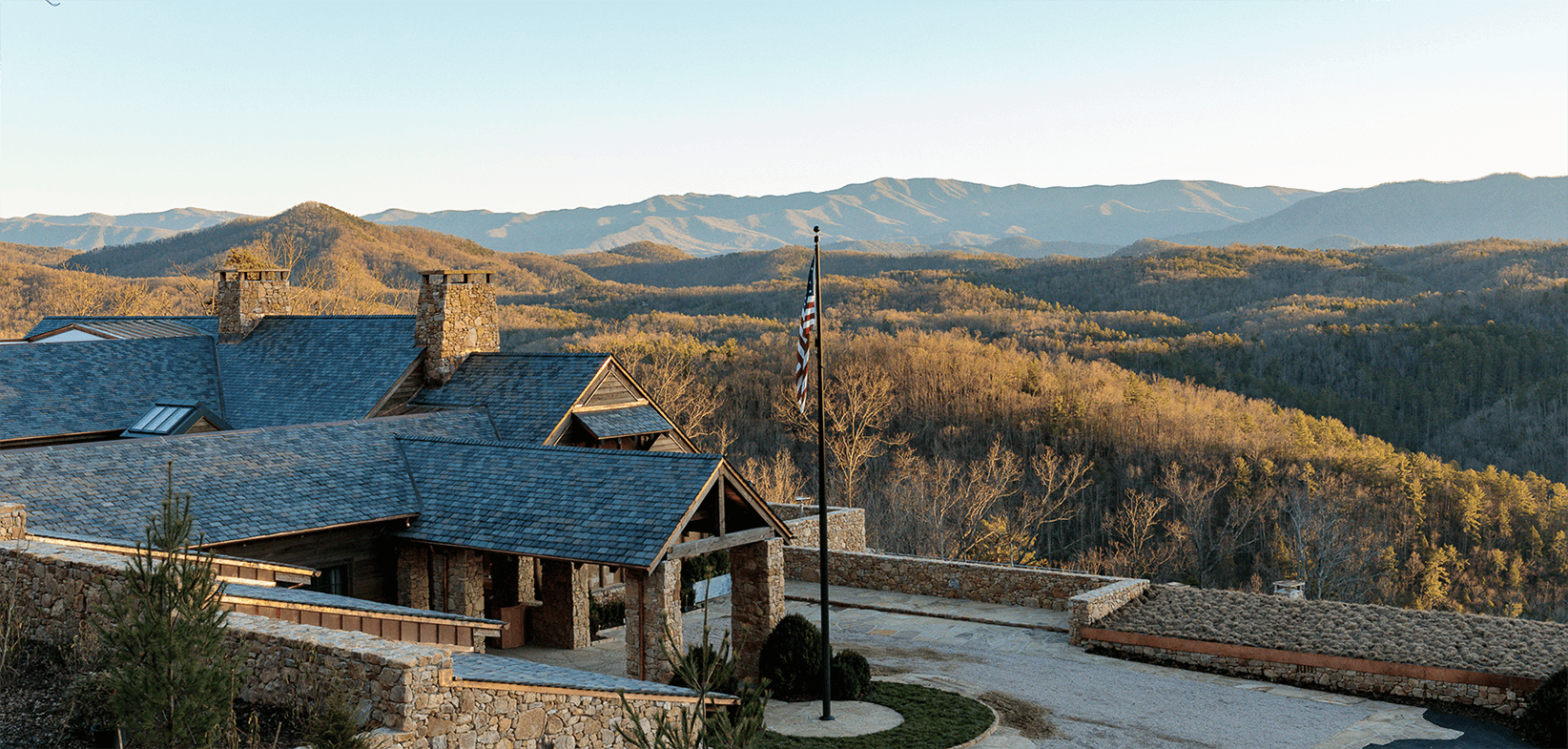 THE ITINERARY
This weekend combines the best of two worlds. You can go all in on adventure or hit pause—or do a little of both. If hitting the trails is your thing: Blackberry Mountain has pretty much every outdoor excursion you could think of. You can opt in to next-level (or meandering) hikes, restorative yoga, mountain cycling, and more. In between activities, you'll have time for head-to-toe self-care, reinvigorating spa and wellness treatments, and really great, good-for-you food. Prepare to say goodbye to your daily stressors and indulge in some serenity.
THE HOME BASE
When you're looking to unwind, there's your own private haven on the sprawling 5,200-acre Blackberry property. Each cozy hideaway home brings the outdoors in; nearly every inch of your room is crafted with raw materials from Blackberry Mountain: stacked-stone archways, reclaimed-oak floors, iron windows, and lime-washed ceilings. Take in views of the surrounding mountains and kick back with luxurious amenities. From bespoke treatments to wood-burning fireplaces, dreamy porches, soaking tubs, and goop-curated minibars, we've got you covered.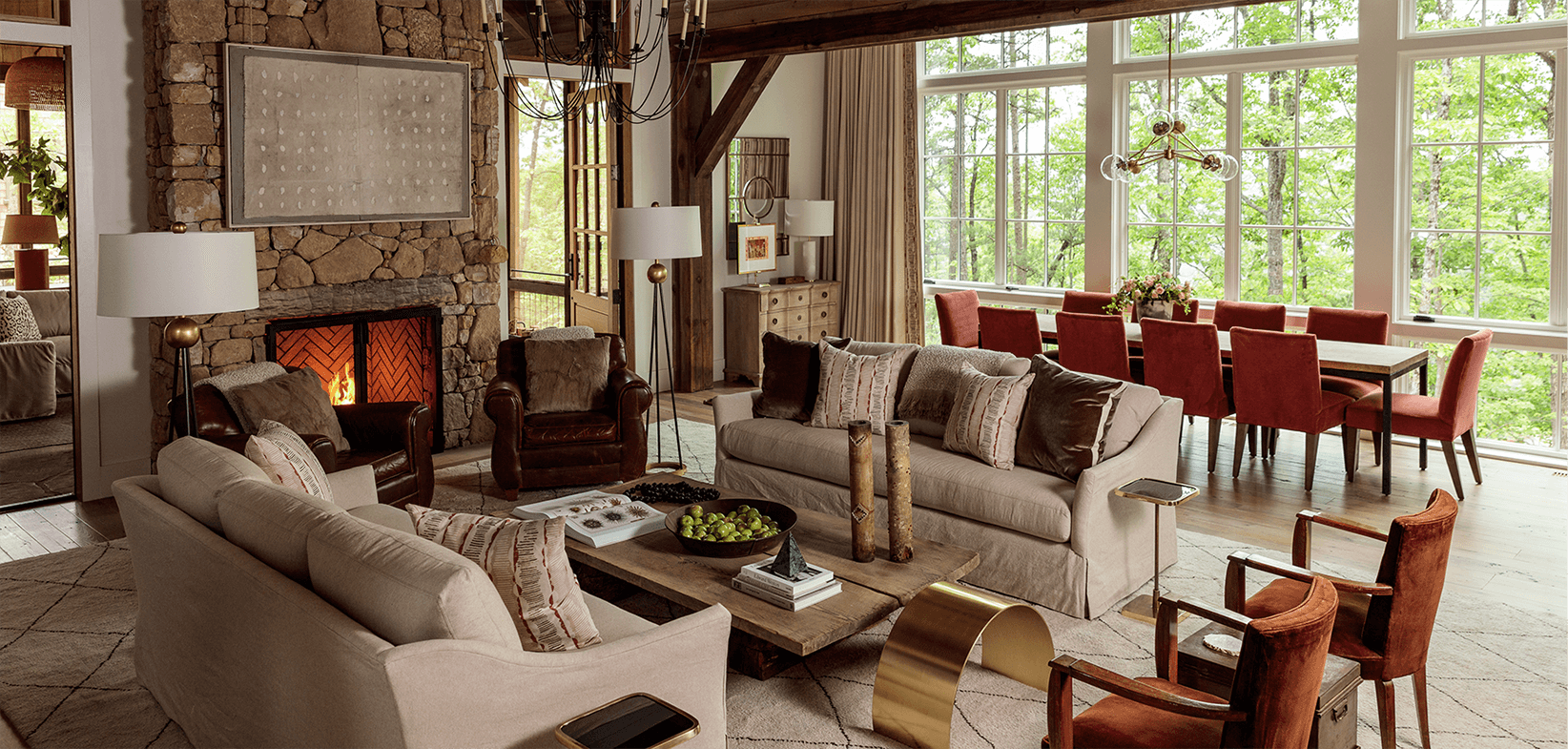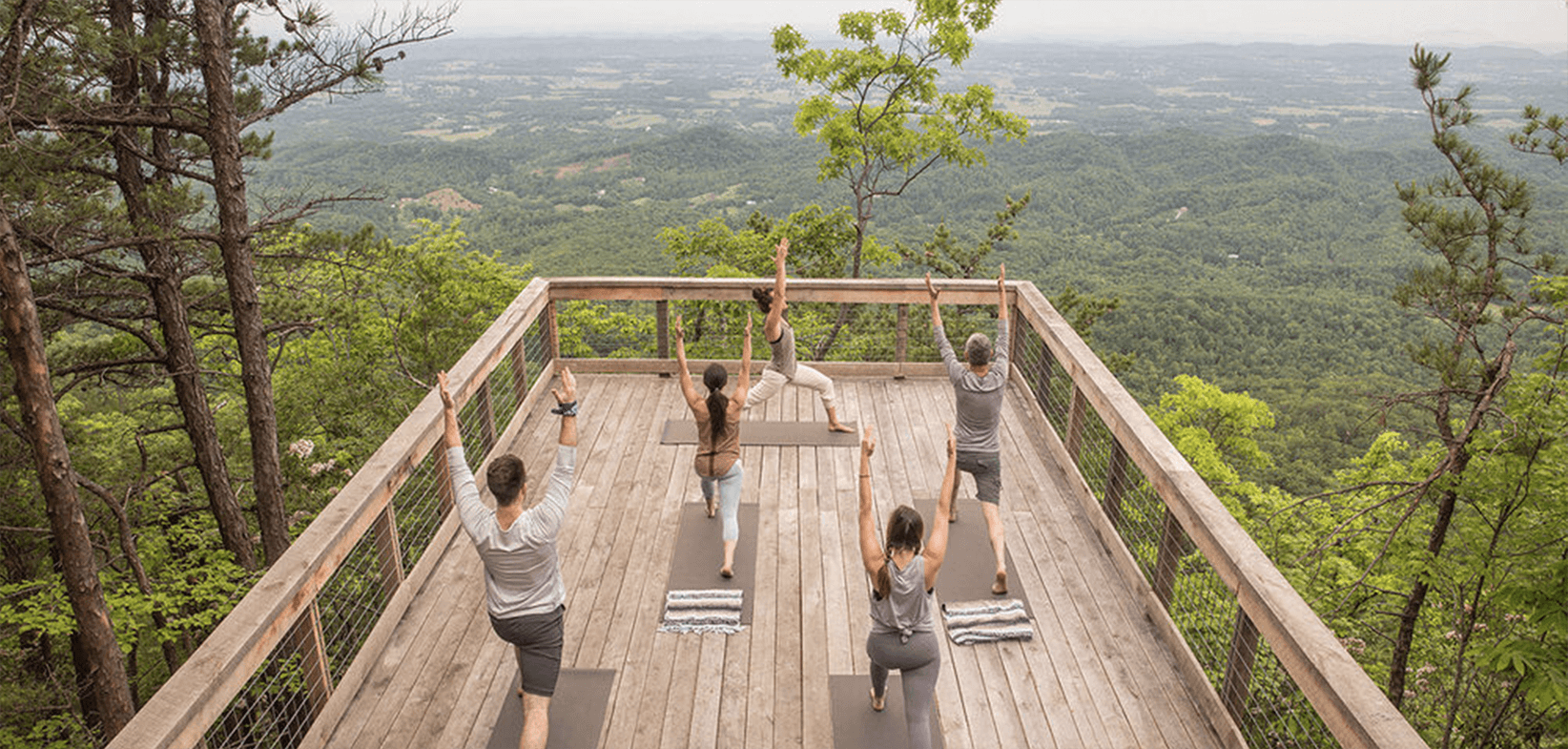 THE ONE-ON-ONES
Here to tie it all together: the mind-body-soul portion of the trip. Settle into transformative one-on-one sessions courtesy of goop's in-residence wellness whisperers, flown in just for you. Leave with a shifted perspective, a takeaway to bring back to your everyday—and feeling like the best version of you.
AND MUCH MORE…
Since Blackberry Mountain is all ours for the weekend, you'll get the run of our favorite spots—like the mountaintop fireside library, stunning infinity pool, and a goop-built meditation nook. We're curating special food and drink menus, which are of course on us. (Blackberry's wine program is legendary—and your room will be stocked with all the requisite hangover remedies.) You'll go home with the spa and room amenities and the signature goop gift bag. And on site, there will be plenty of surprises.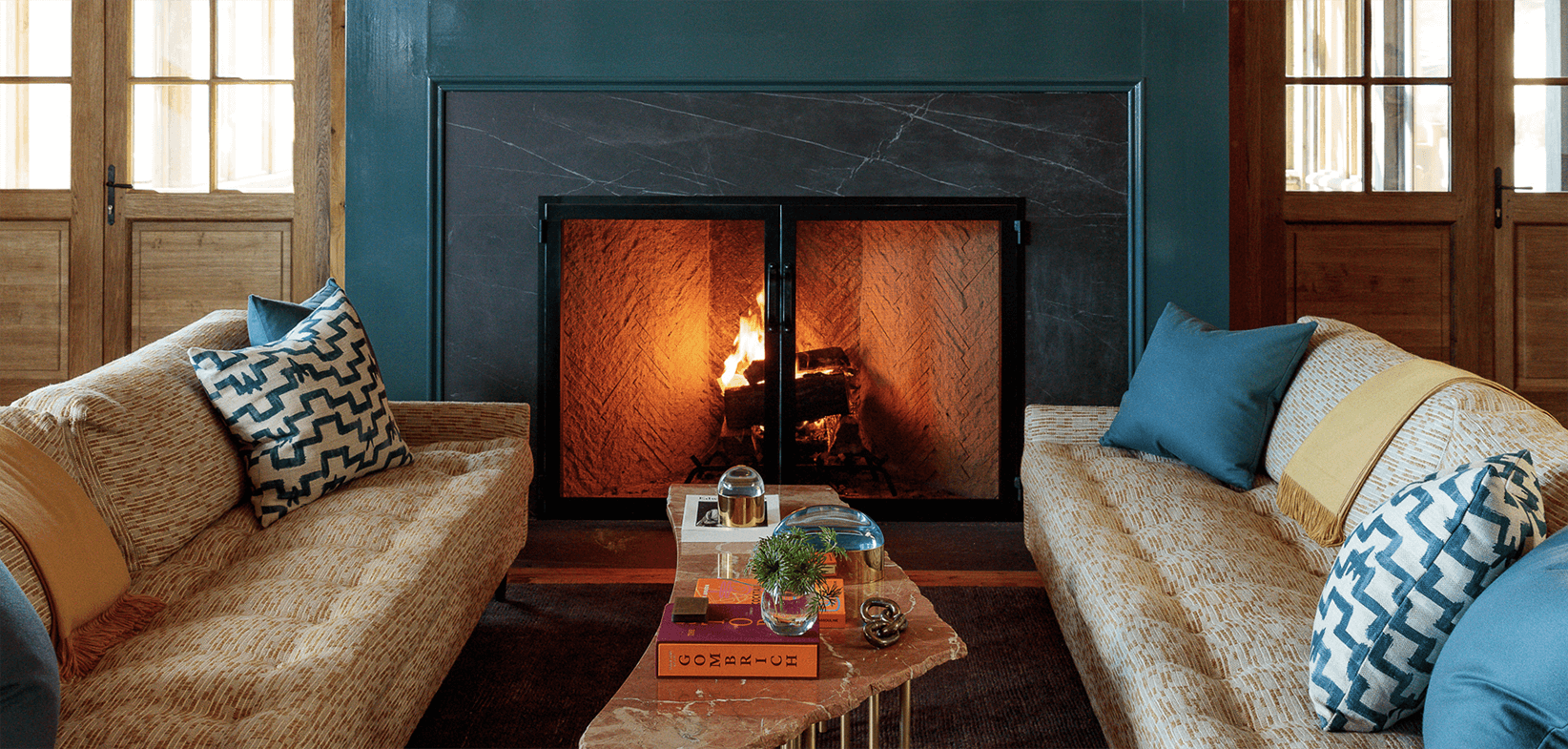 hope to see you on the mountain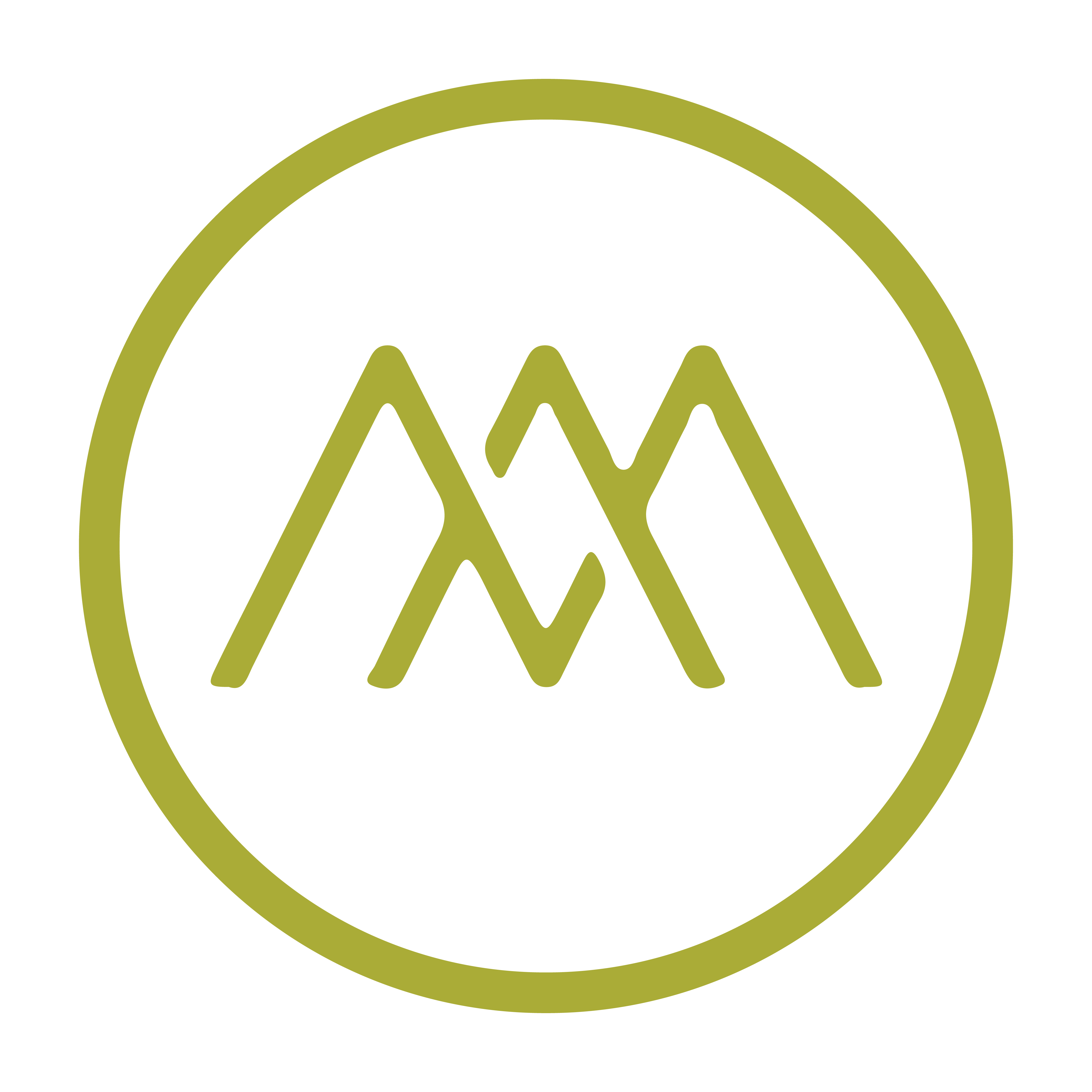 Questions? Drop us a line at [email protected].