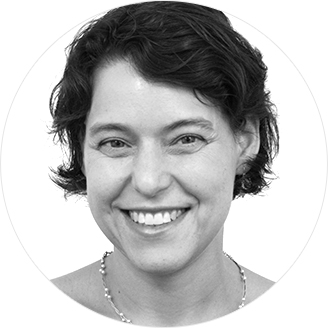 Vicki Shabo
---
Articles by Vicki Shabo
bio

Vicki Shabo is vice president at the National Partnership for Women & Families and is one of the nation's leading experts on paid family and medical leave, paid sick days and the workplace policy advocacy landscape. Shabo is responsible for the strategic direction of the National Partnership's work to promote fair and family friendly workplaces and leads the organization's work on paid family and medical leave, paid sick days, expansion and enforcement of the Family and Medical Leave Act, workplace flexibility, fair pay and pregnancy discrimination. She serves as a contact on workplace policy issues for key national allies, researchers, businesses and state and local advocates.

Prior to joining the National Partnership in 2010, she practiced law in the litigation department at WilmerHale, a large international law firm. Before embarking on a legal career, she worked with both Celinda Lake and Harrison Hickman, serving as a pollster and political strategist to political candidates, ballot campaigns, advocacy organizations and media outlets. Through this work, she developed research and communications expertise on issues of particular concern to women. Shabo's earlier professional experience includes a stint with the U.S. House of Representatives Judiciary Committee.

Shabo graduated summa cum laude with a Bachelor of Arts in politics and American studies from Pomona College, and holds a Master of Arts in political science from the University of Michigan. She earned her law degree with high honors from the University of North Carolina, where she served as editor in chief of the North Carolina Law Review. After law school, she clerked for the Honorable Michael R. Murphy on the U.S. Court of Appeals for the Tenth Circuit in Salt Lake City.