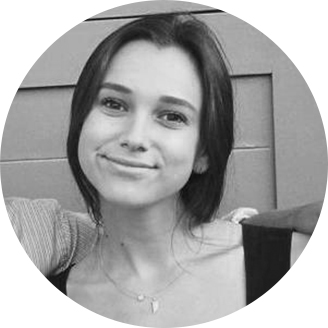 Olivia Nathanson
First job?

goop customer service!

goop shop obsession?

Gabriela Artigas Half Tusk Grown Headband and Stella McCartney Flatform Sandal.

Go-to weeknight recipe?

Hometown?

Los Angeles, CA.

goopiest moment so far?

Making goop's Pumpkin Icebox Pie for Thanksgiving dinner.

Essential beauty product?

Le Volume De Chanel mascara.

Favorite book?

The Great Gatsby.

Favorite movie?

The Parent Trap.

First celebrity crush?

Mary Kate and Ashley Olsen.

Favorite city hotel?

Favorite Chinese restaurant?

Joss.

Favorite vacation hotel?

Macakizi Hotel.

Preferred form of exercise?

Barre.

Drink of choice?

Margarita.

Favorite model?

Kate Moss.

Favorite red state?

"Texas forever"—Friday Night Lights

Favorite pasta dish?

Penne alla Vodka.