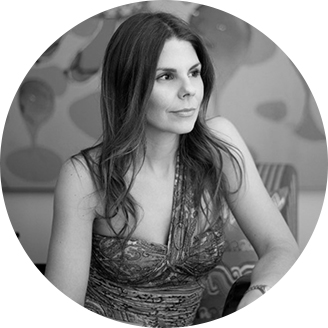 Maria Brito
bio

Maria Gabriela Brito is an award-winning interior designer, author, curator and authority on why, where, when and how to display and mix contemporary art and interior design in any environment.

Brito, who is originally from Venezuela, has designed the residences of prominent CEOs, celebrities, entrepreneurs and fashion executives, but moreover, she has shared her knowledge and creativity with them to turn her clients into meaningful art collectors. A Harvard graduate, Brito recently wrote her first monograph: Out There: Design, Art, Travel, Shopping published by Pointed Leaf Press in 2013. The book was awarded two 2013 USA Best Book Awards in the "Art/How To" and "Home Design" categories.

As a New Yorker for almost 15 years and an art collector herself, Brito's mission is to help her clients maximize the benefits of working with her company while providing the advantage of being dialed into the art scene worldwide. She serves as an adviser and consultant for a variety of art-related internet ventures and lives in New York City with her two boys and her Brazilian husband, a long-time wine collector and aficionado.