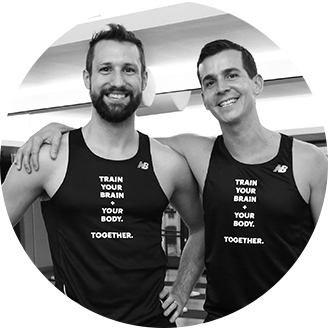 Kai Karlstrom & Michael Gervais
bios

Kai Karlstrom is the T4 manager at Chicago Loop. He has worked for Equinox for 8 years and is also the T4 national educator for energy systems practical application. He holds a BS in exercise science from Eastern Illinois University. As an endurance athlete, he has competed in everything from 800M to 1/2 Ironman. He has represented Team USA at multiple ITU world championships, finishing 41st at London in 2013.

Michael Gervais brings his extensive background in mindful movement including yoga, Pilates, Feldenkrais Method, and Alexander Technique. He is an Equinox Group Fitness Manager in LA where he teaches movement as well as meditation. He is also a proud T4 client and always thrilled to approach new challenges with the sweetness of a beginner's mind.