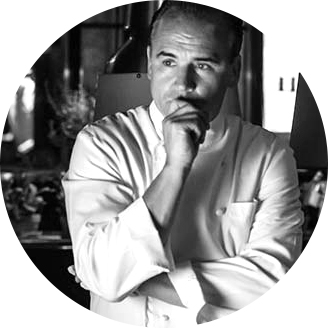 Jean-Georges Vongerichten
---
Articles by Jean-Georges Vongerichten
Bio

Jean-Georges Vongerichten is a chef, author and restauranteur. Vongerichten began his training in a work-study program at Auberge de l'Ill as an apprentice to Chef Paul Haeberlin, then went on to work under Paul Bocuse and Master Chef Louis Outhier at L'Oasis in southern France.

Vongerichten has published several cookbooks reflecting his influential style of cooking, including Simple Cuisine, Cooking at Home with a Four Star Chef, for which he won the Best Cookbook Award from the James Beard Foundation in 1999; and Simple to Spectacular. In October 2007, he released Asian Flavors of Jean-Georges, featuring beloved recipes from his restaurants Spice Market, Vong, and 66. Most recently,Vongerichten released Home Cooking with Jean-Georges: My Favorite Simple Recipes.

Vongerichten has opened a number of new restaurants including The Inn at Pound Ridge by Jean-Georges, ABC Kitchen, ABC Cocina, Simply Chicken at Madison Square Garden, The Pump Room in The Public Chicago and Eden Rock in St. Barths. Most recently, Jean-Georges ventured to Roppongi Hills to open JG Tokyo, a 14-counter seat restaurant.