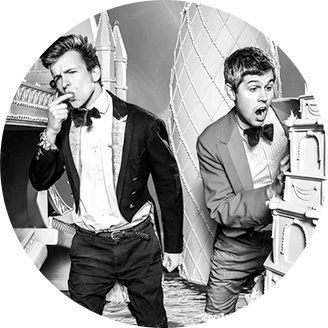 Bompas & Parr
---
Articles by Bompas & Parr
About

Bompas & Parr are leaders in flavour-based experience design, culinary research, architectural installations and contemporary food design.

The studio first came to prominence through its expertise in jelly-making, but went on to create immersive flavor-based experiences ranging from an inhabitable cloud of gin and tonic, to the world's first multi-sensory fireworks, to a Taste Experience for the Guinness Storehouse in Dublin, officially the best place to taste Guinness in the world.

The studio now consists of a team of creatives, cooks, designers, specialised technicians and architects. With Sam Bompas and Harry Parr leading the team, Bompas & Parr works to experiment, develop, produce and install projects, artworks, jellies and exhibitions, as well as archiving, communicating, and contextualising the work. Bompas & Parr also collaborates with specialist technicians, engineers, artists, scientists, musicians and many other disciplines to create wondrous events.