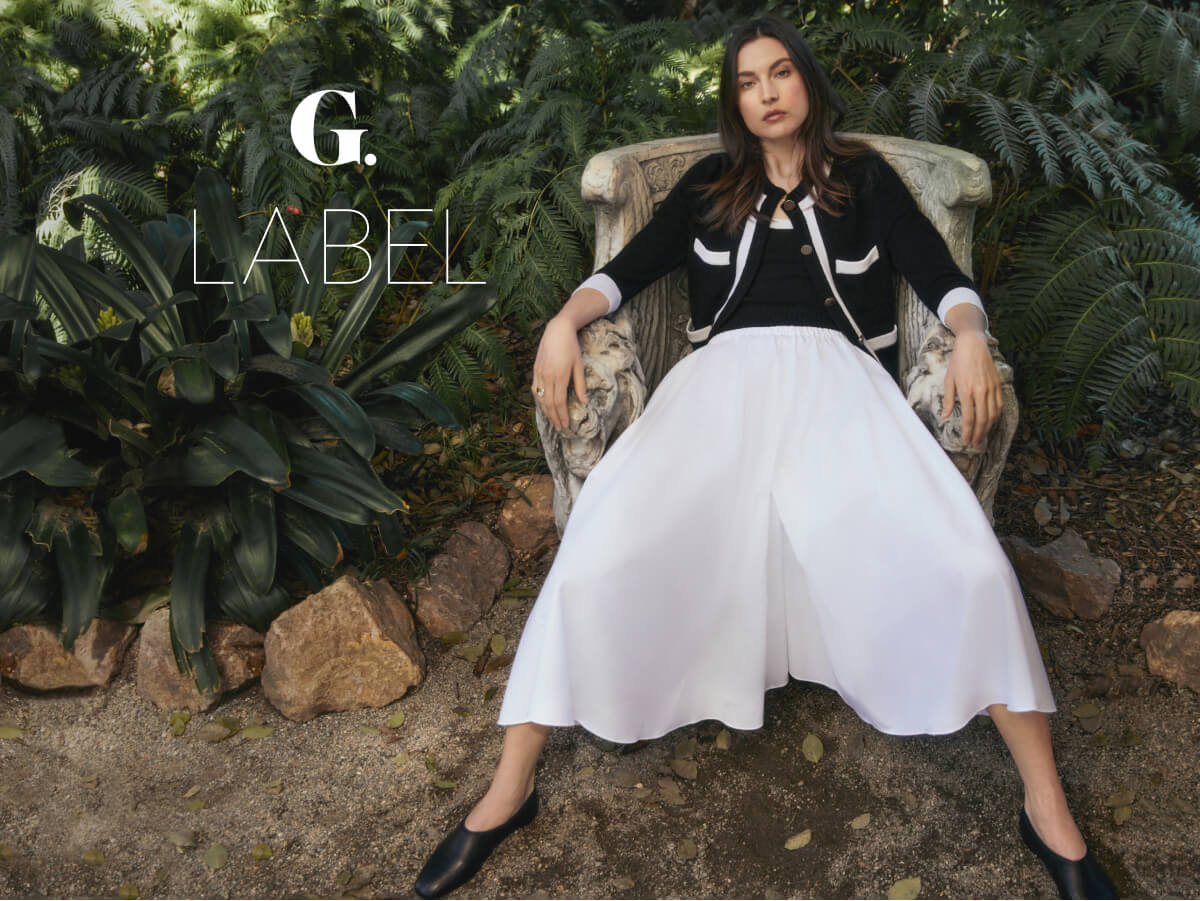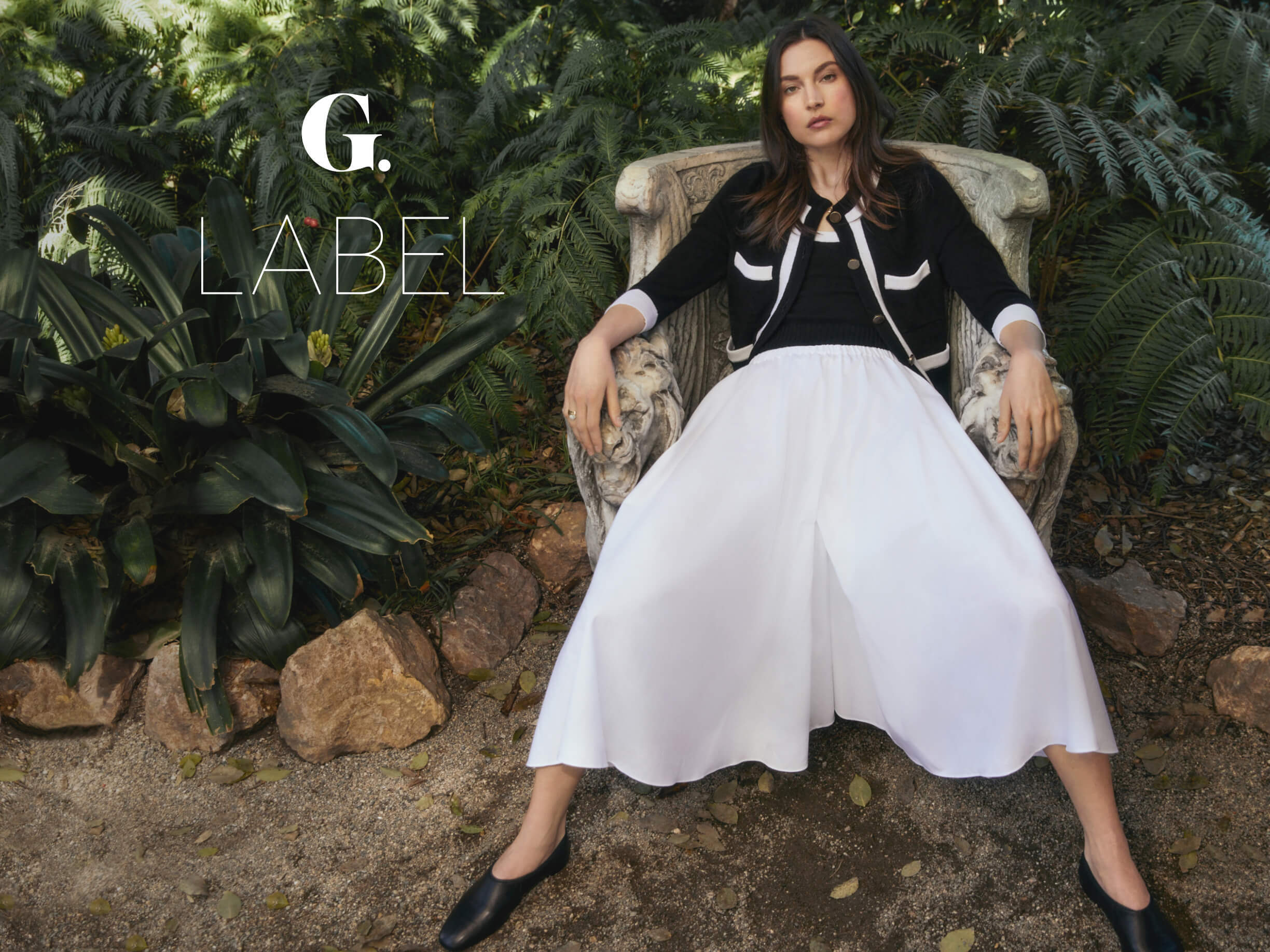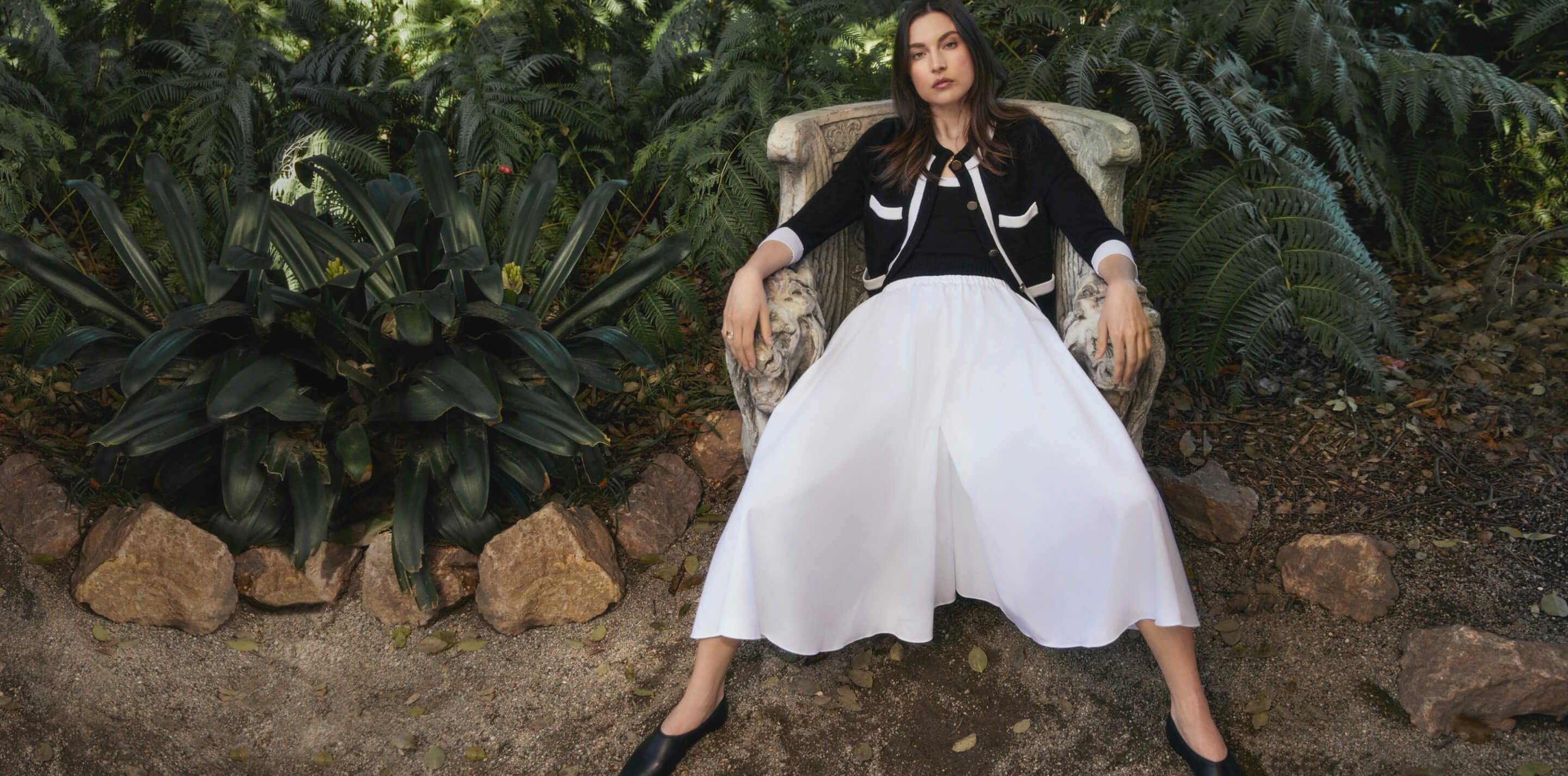 G. Label:
Monochrome Moment
The March collection is an exercise in restraint—12 polished pieces done in a pared-back palette that feels like a fresh approach to the new season. A timeless, ivory-tipped cardigan. Inky dresses and a jumpsuit with feminine flourishes. And the kind of classic-with-a-twist closet staples—white tee, navy knit, and button-fly jeans for your French-girl starter kit—that will outlast their garden-variety counterparts.
Grossman Utility Minidress G. Label, $525
In paper-weight poplin with a front zip and cinchable pull tabs, this feminine reimagining of the flight suit is all ease.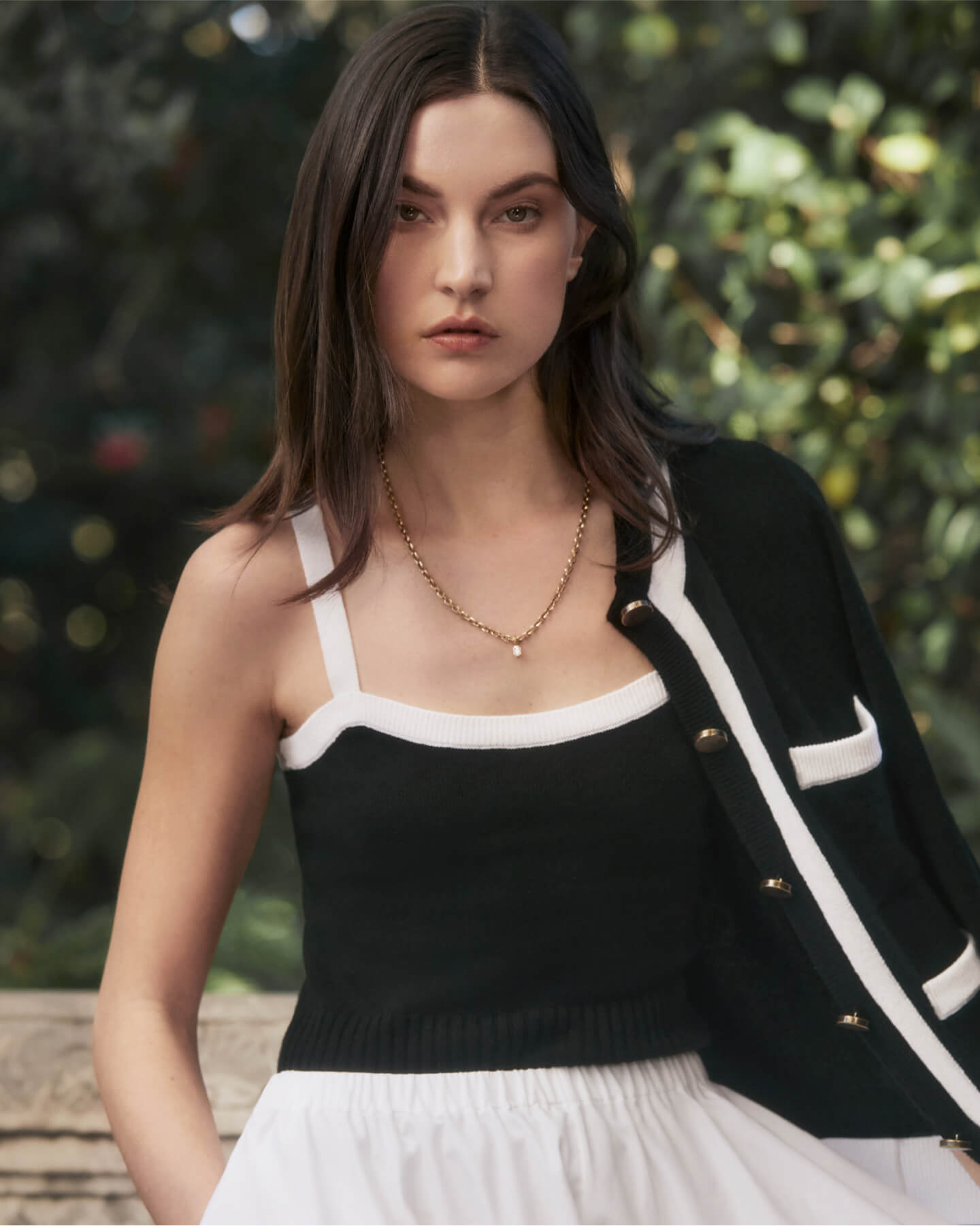 STYLED WITH: G. LABEL HADLEY TIPPED CARDIGAN, goop, $675
Castner Sweater Tank G. Label, $395
In feather-light Italian cashmere (just like the cardigan), this contrast-trim tank is the basic you didn't know you were missing.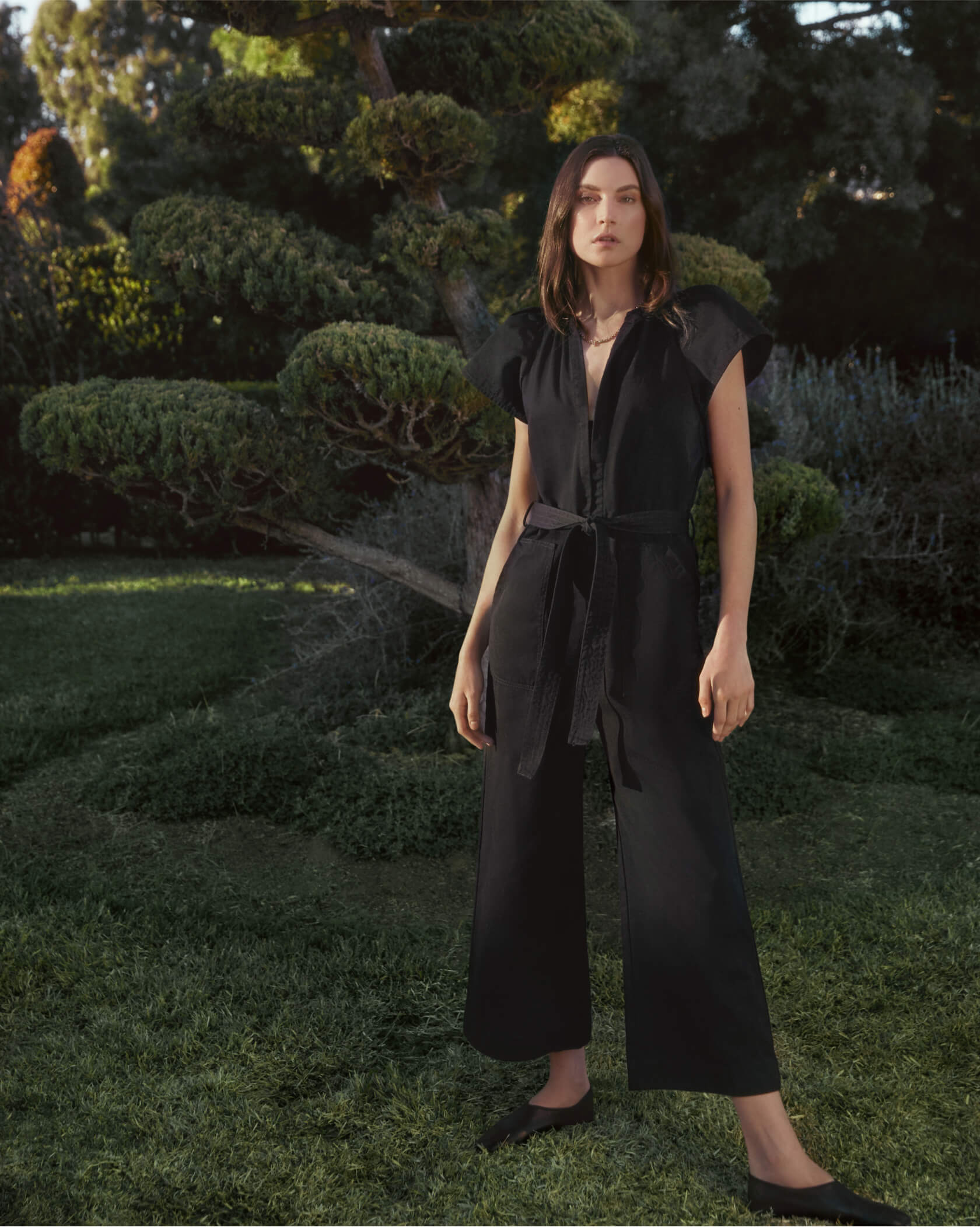 Cady Puff-Sleeve Jumpsuit G. Label, $550
The flutter sleeves are adorable, the cotton canvas is casual (just like you), and the cinch-and-go belt makes styling a breeze.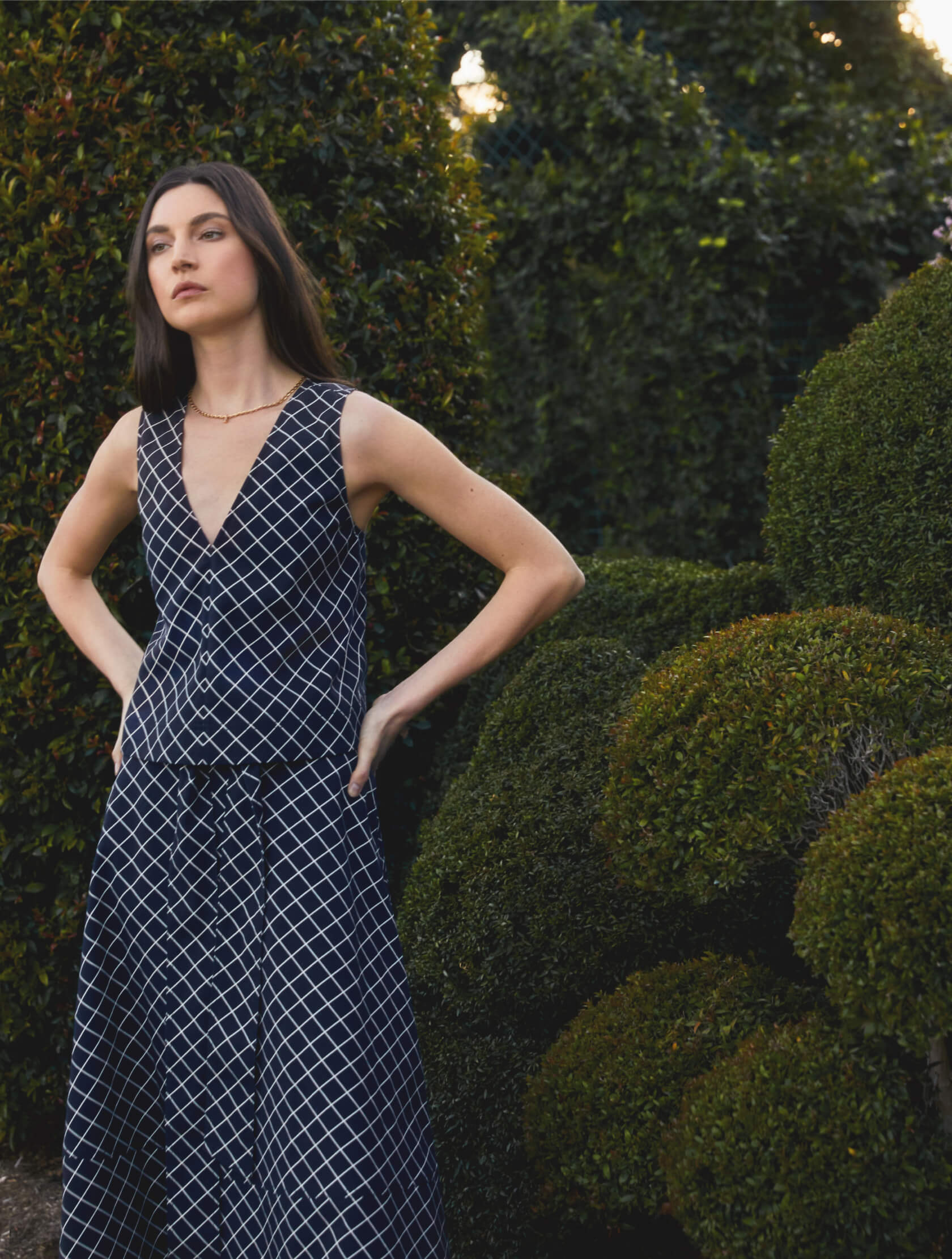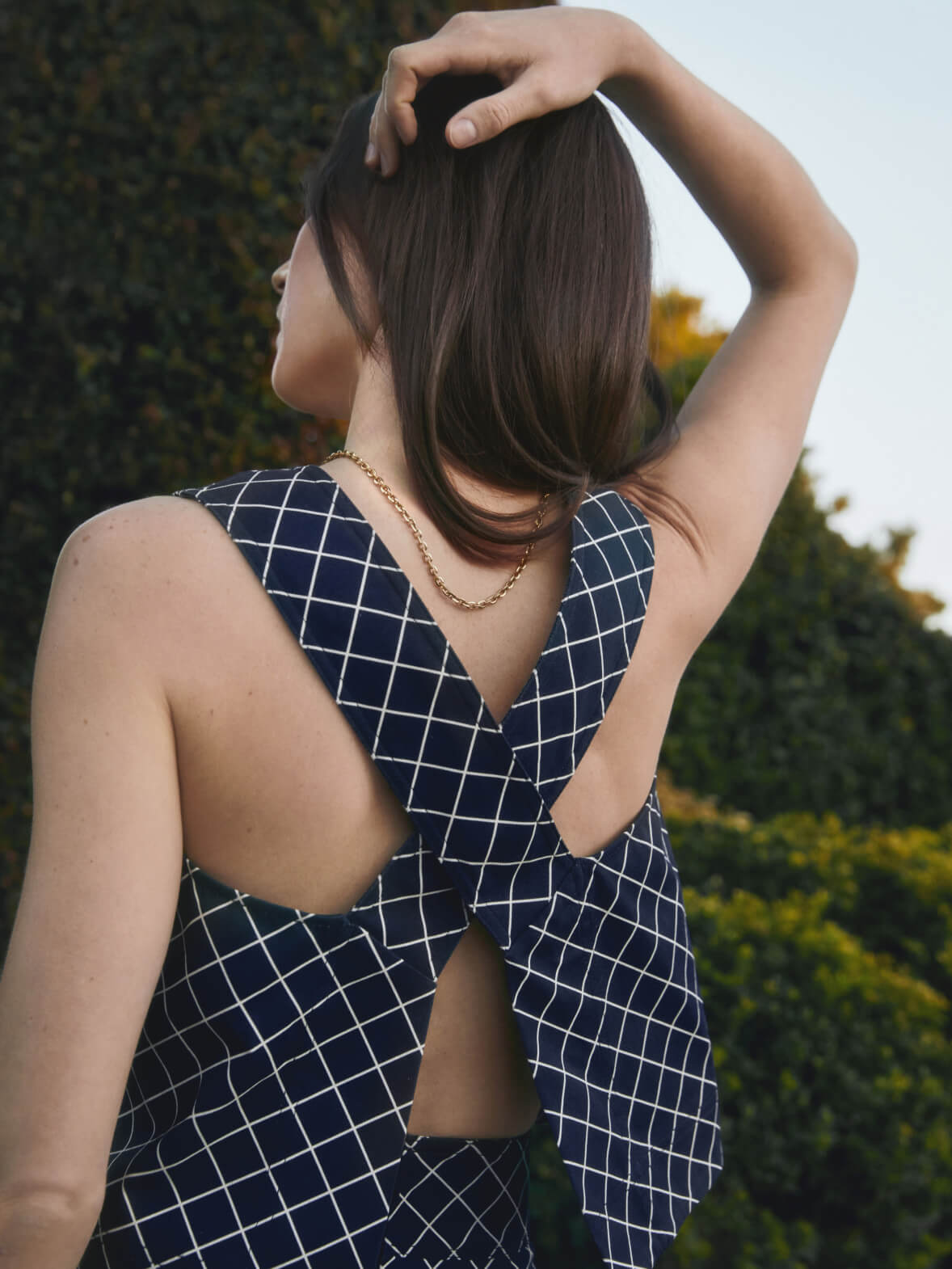 Casas Grid-Print Top and
Crosson Grid-Print Skirt G. Label, $325 and $475
This cross-back tank was such a hit last summer, we decided to bring it back in this understatedly elegant lattice print. Then we made a matching skirt, because why not?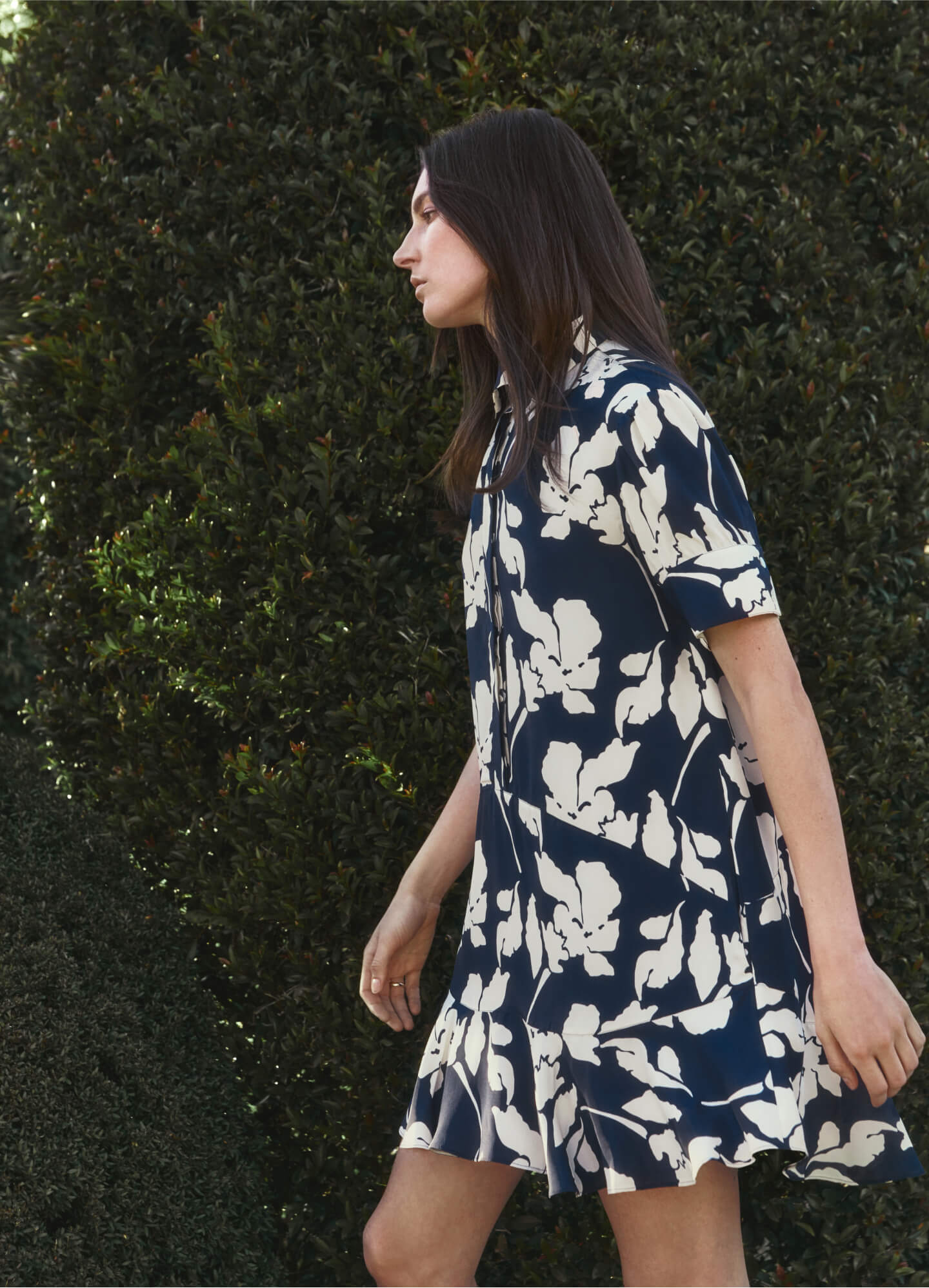 Denise Mini Shirtdress G. Label, $595
We love everything about Denise—the way it floats off the body, the fluid ruffle hem, and (especially) the large-scale iris print that our designer drew by hand.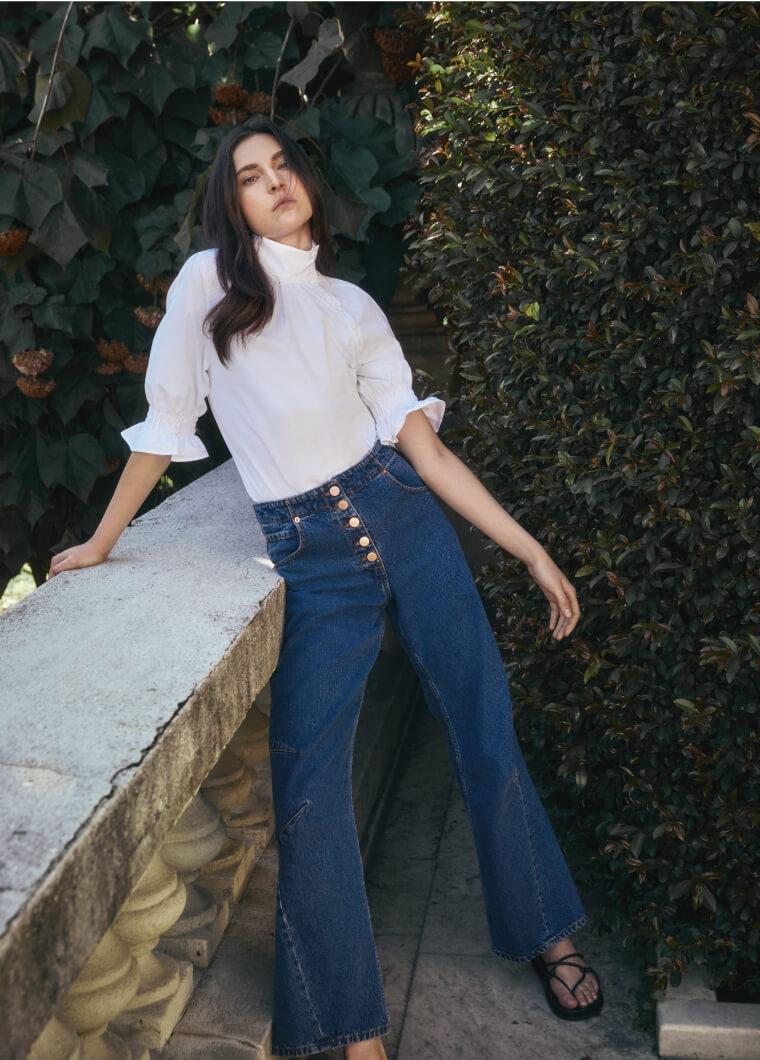 Lev Button-Fly Relaxed-Leg Jeans G. Label, $295
The most directional pair in our denim stack, Lev boasts knee darts, curved seams, and an adjustable cinch in back to perfect the fit (no annoying gap).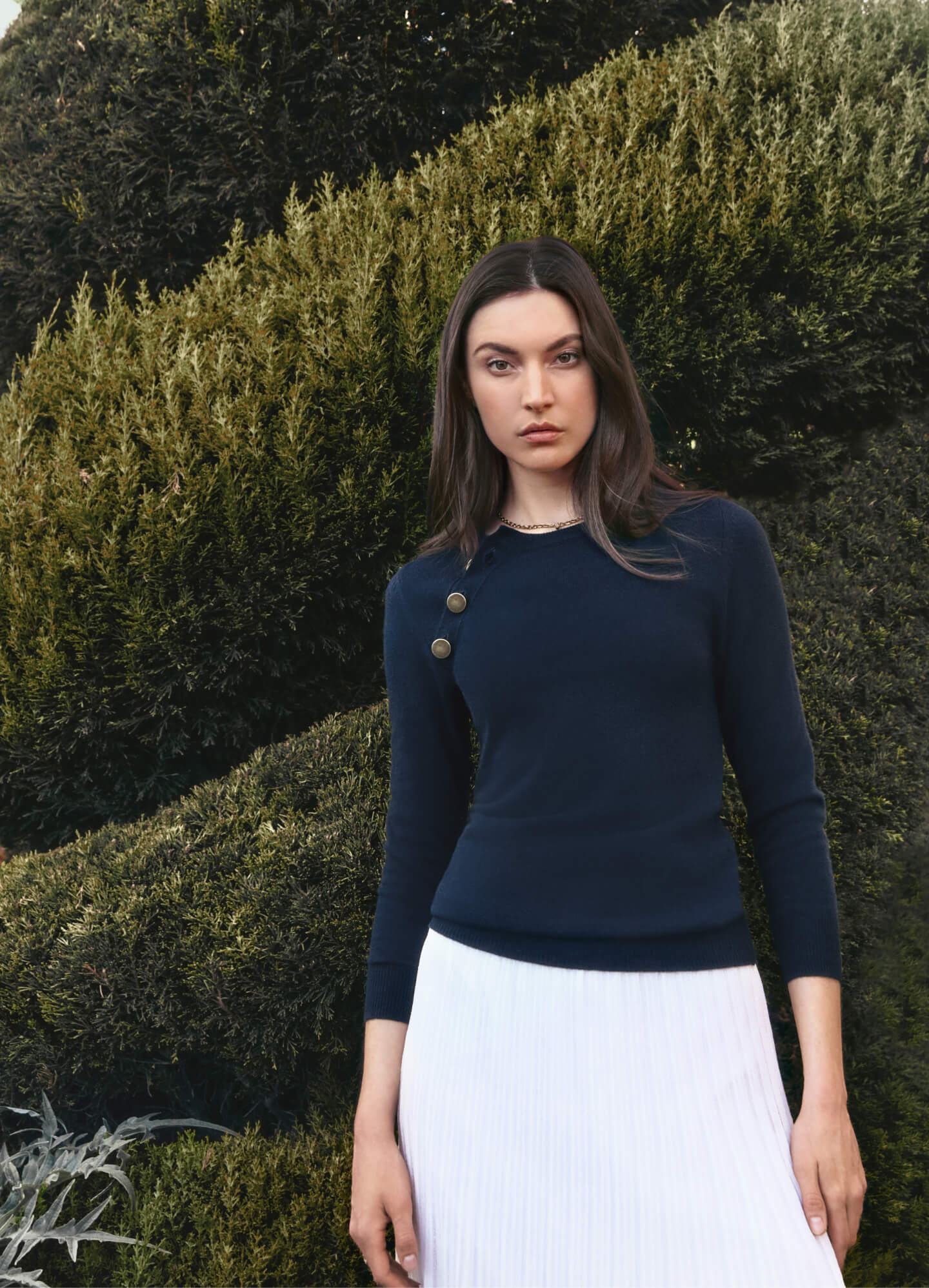 STYLED WITH: MARIA MCMANUS SKIRT, goop, $890
Spindler Side-Button Sweater G. Label, $395
Button it up or leave it sexily undone—either way, this not-too-heavy knit is bound to be spring's most valuable layer.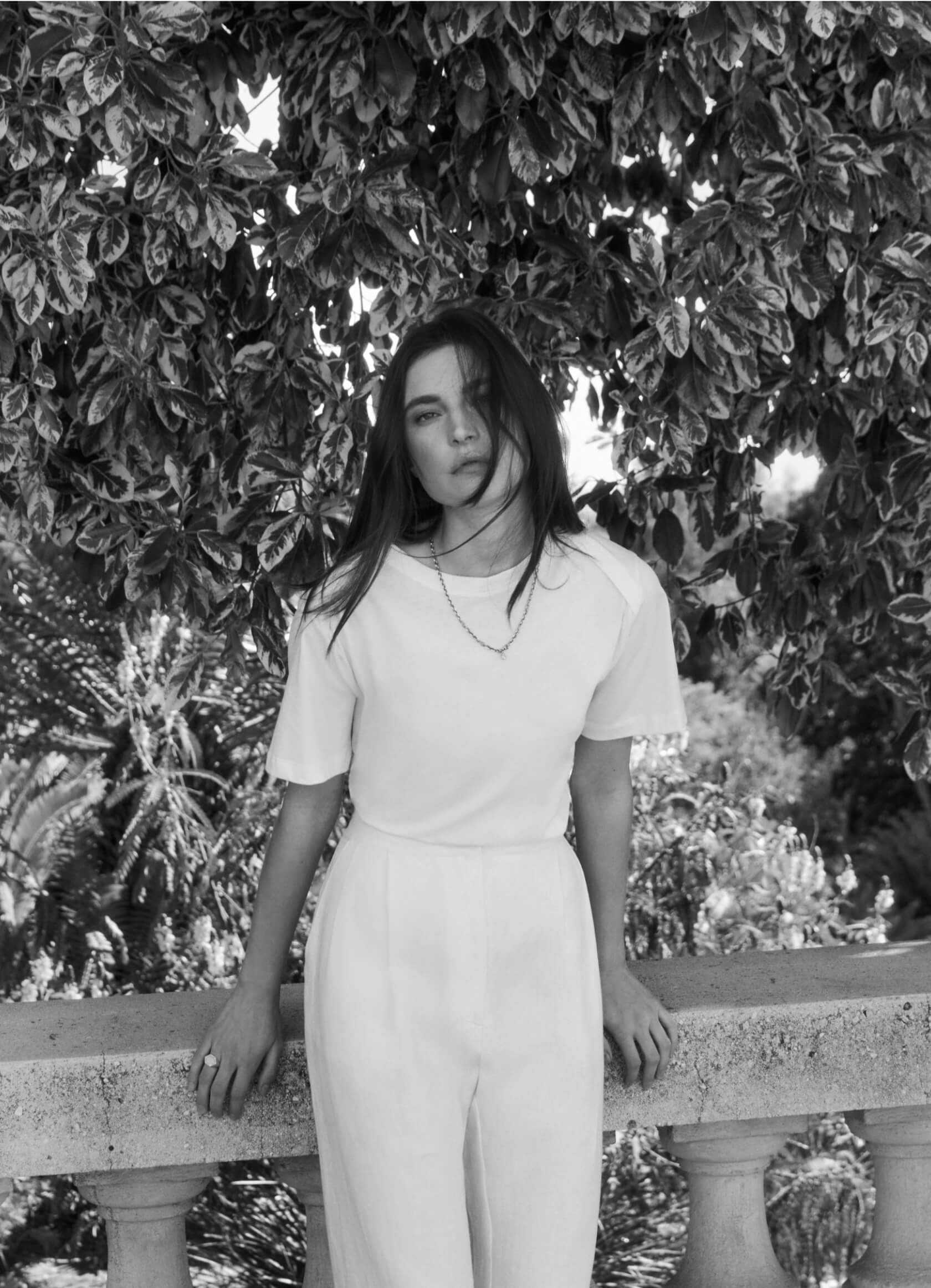 STYLED WITH: LIZZIE MANDLER RING, goop, $5,690
Parker Pleated T-Shirt G. Label, $145
A relaxed-fit organic-cotton crewneck with pleated shoulders for a welcome dose of pretty.
SHOP THE COLLECTION
THERE'S MORE WHERE THAT CAME FROM