'Tis the Season
In the flurry of dinners, parties, and, well, dinner parties that define this time of year, it's almost inevitable that certain things—an outfit for that cocktail party you verbally committed to, après-ski pieces for the annual family trip, a gift for your MIL—will slip through the cracks. Our December collection was designed to meet these needs: You'll find little black dresses to lean on throughout the season, gorgeous knits for cozying up by the fire, and a couple of supremely giftable items to slip under the tree. Wishing you the happiest (and smoothest) of holidays. Love, the G. Label team.
Last-Minute Looks
Avery Puff-Sleeve Velvet Minidress G. Label by goop, $595
Pair it with strappy heels (obvious) or your favorite fuzzy slippers while entertaining at home (less so).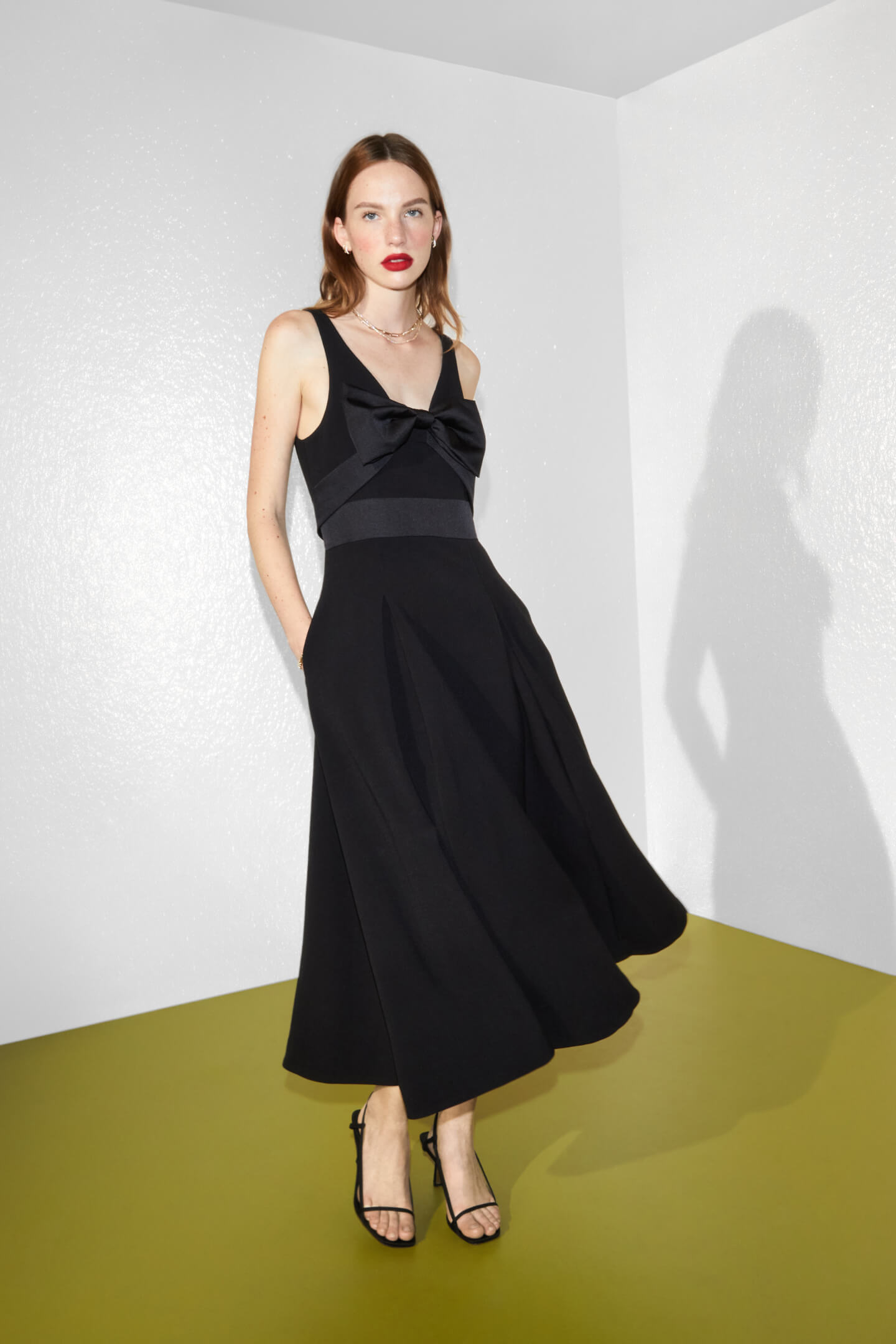 Gigi Bow Dress G. Label by goop, $795
With its twirlable skirt and center bow, Gigi is fetchingly festive without feeling over-the-top.
Jerry Faux-Fur Jacket G. Label by goop, $825
What's cuter than a peacoat? Try a cropped peacoat done in something strokably soft (and PETA-approved).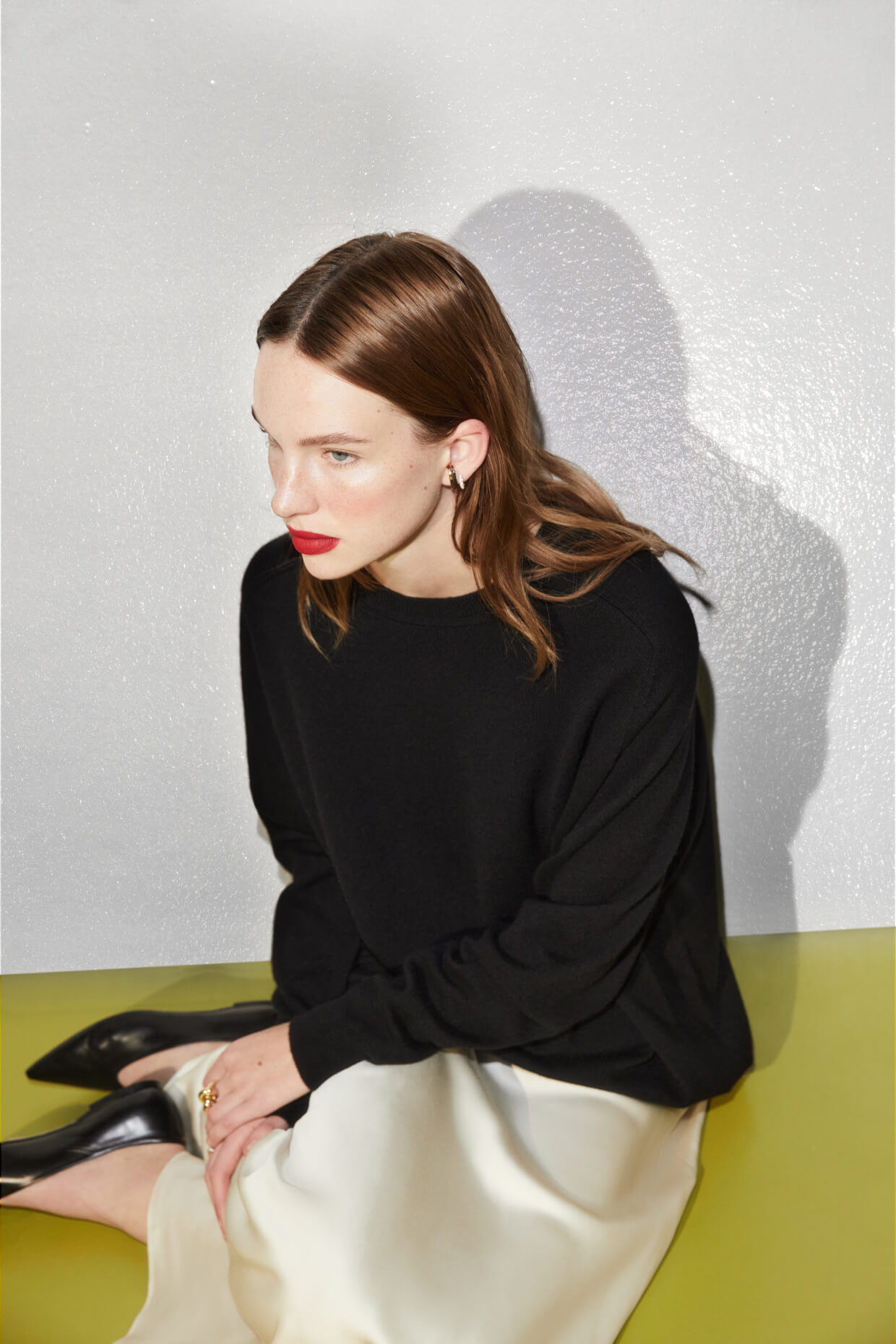 STYLED WITH: ESSE SKIRT, goop, $440; AEYDE FLATS, goop, $275
Gia Cashmere Crewneck G. Label by goop, $695
The lightweight Italian cashmere is lovely, yes, but it's the relaxed unisex fit that makes Gia so chic (and, between us, a foolproof gift for even the hardest to shop for).
Chalet All Day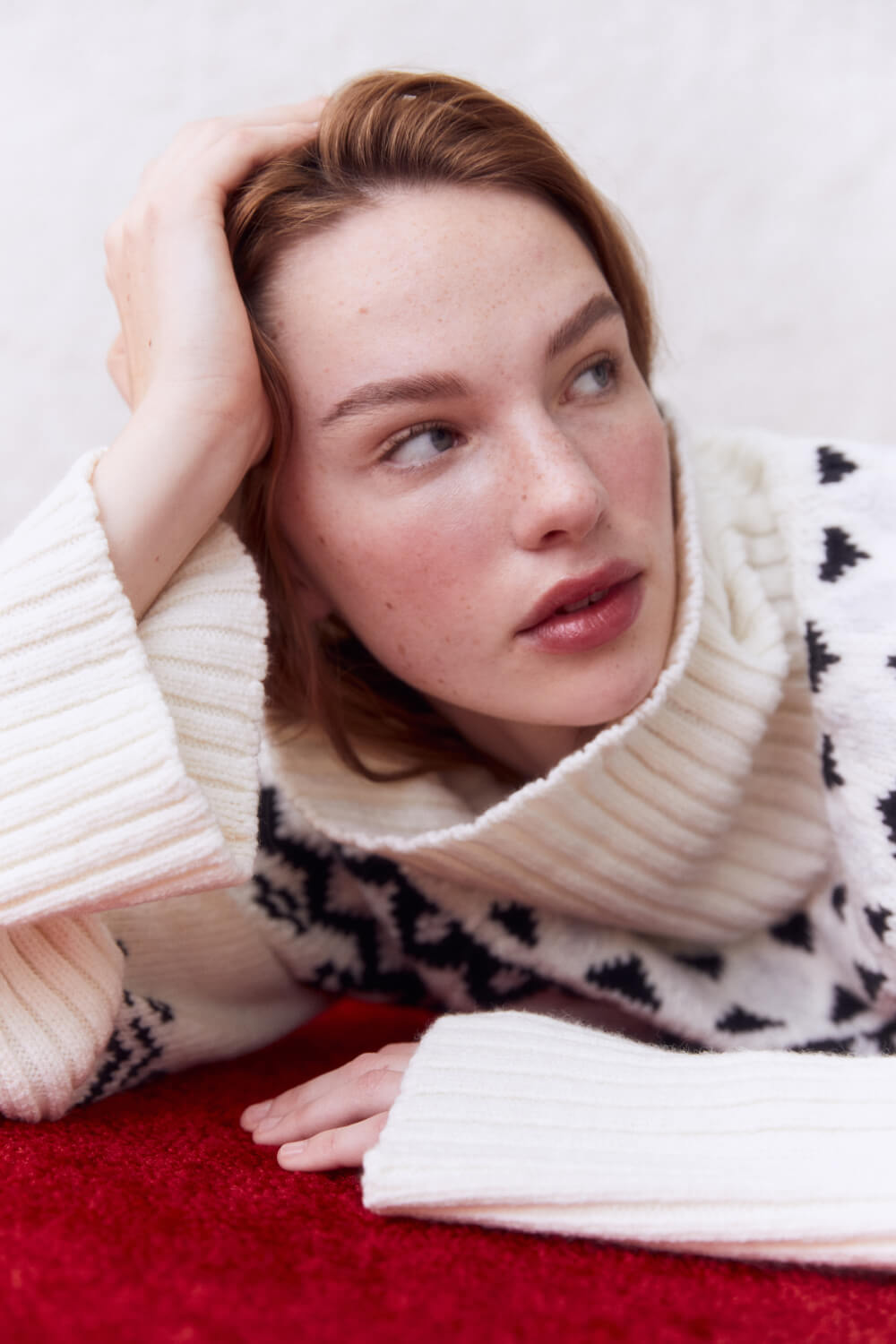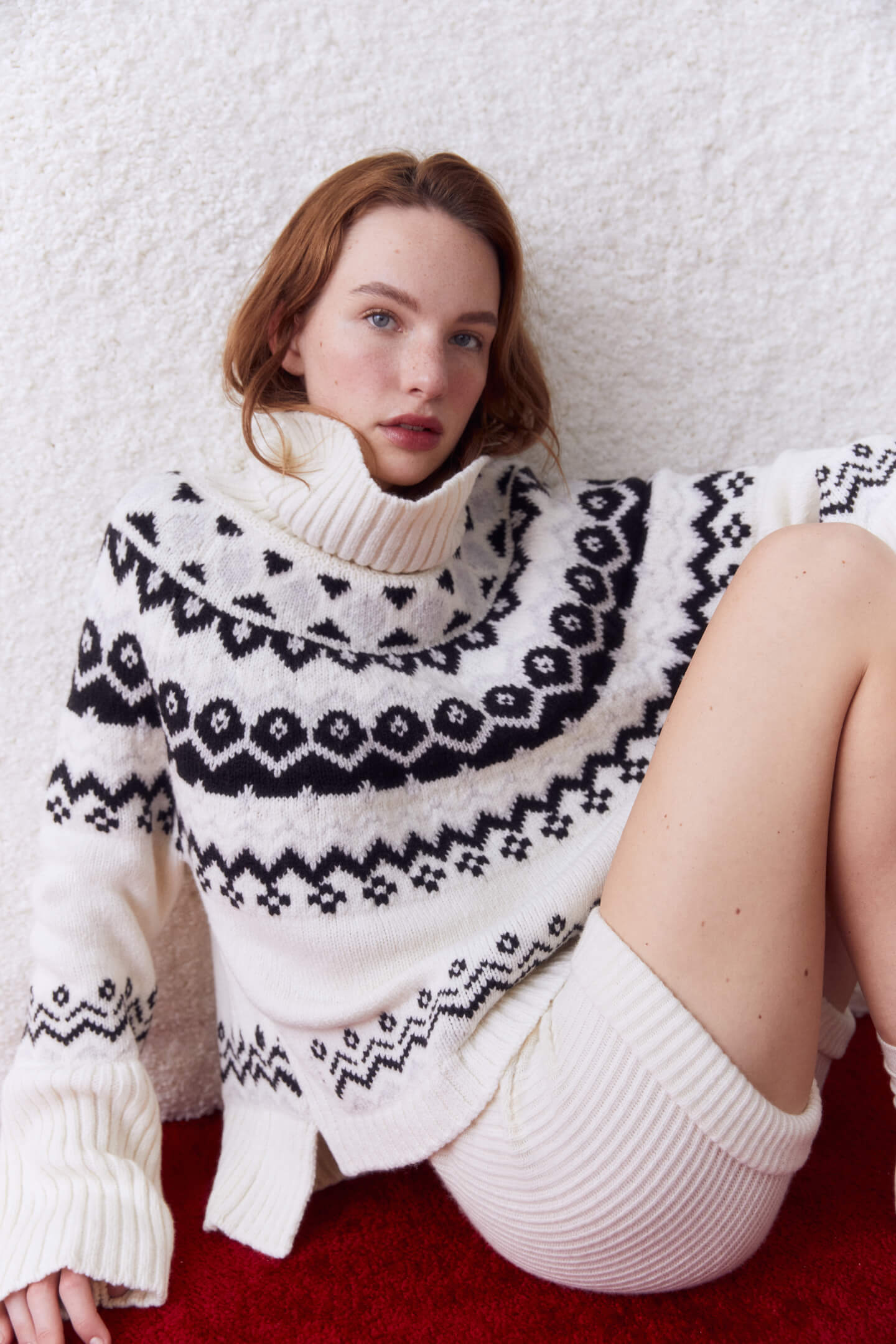 Annabelle Fair Isle High-Cuff Sweater G. Label by goop, $695
Intricately knit from an Italian virgin wool blend with cozy ribbing at the cuffs, collar, and step hem.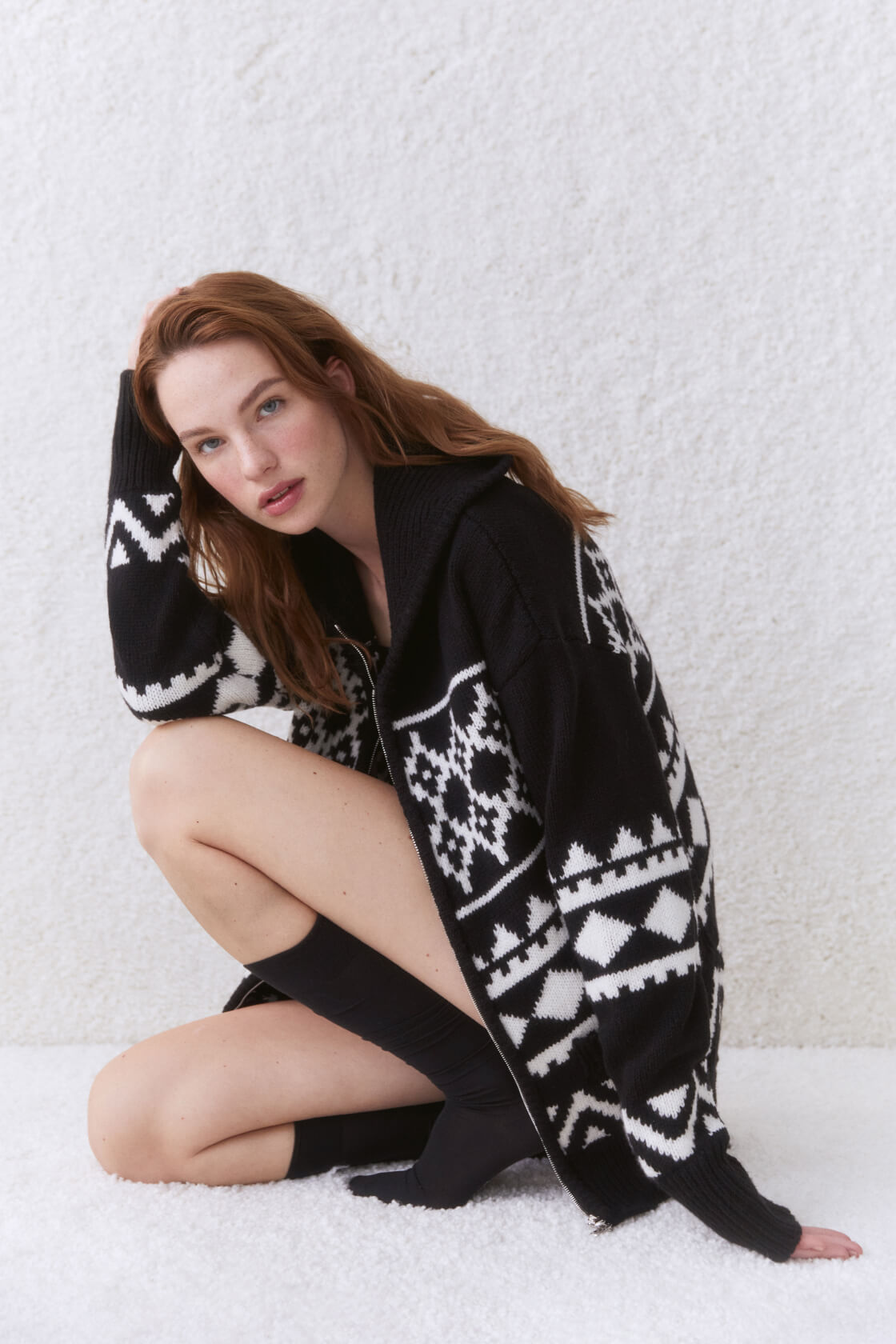 Irene Fair Isle Cardigan G. Label by goop, $725
Our interpretation of the Fair Isle has an oversize collar and slick front zip—ideal for layering over everything from knit bras to tees and tanks.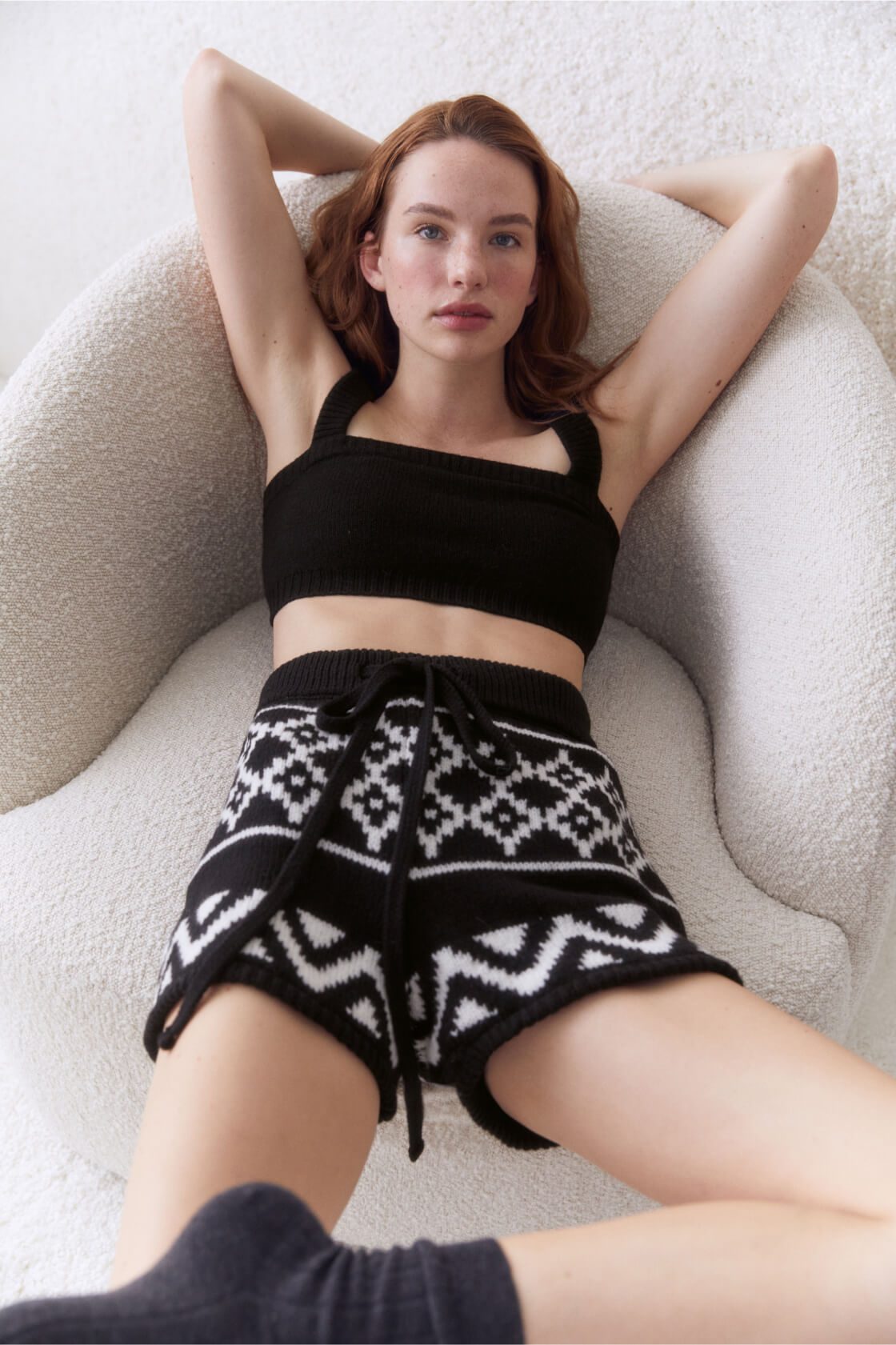 STYLED WITH: JOHNSTONS OF ELGIN SOCKS, goop, $95
Quinn Fair Isle Shorts G. Label by goop, $395
And because we love a matching set: knit lounge shorts for that lie-low period between Christmas and New Year's.
Rowena Wide-Leg Corduroy Pants G. Label by goop, $425
The camel corduroy reads very '70s, but the tuxedo-esque piping along the seams is allll modern.
Present Moment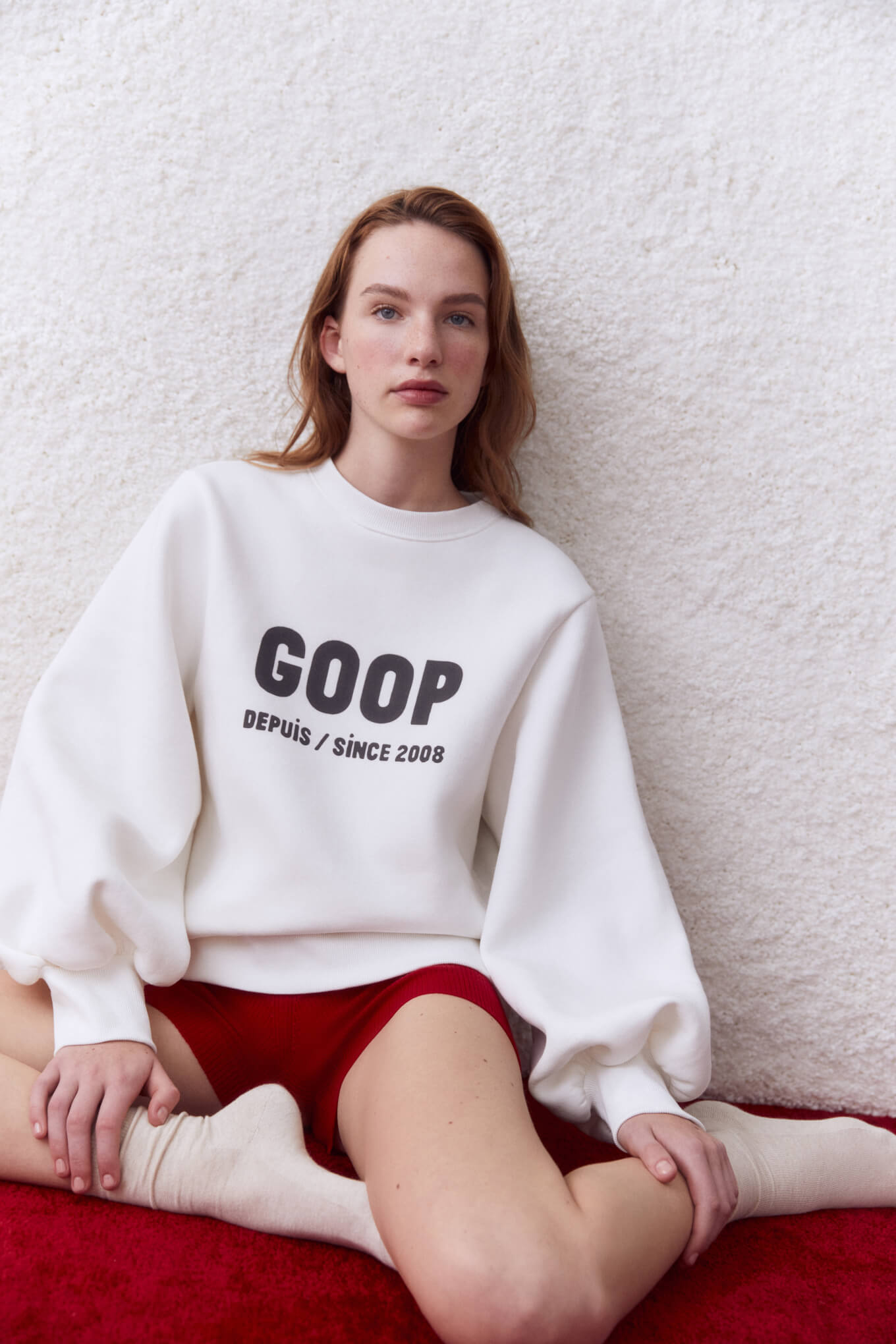 Wu Graphic Puff-Sleeve Pullover G. Label by goop, $275
Between the sculptural sleeves and custom goop graphic, this pullover is as cute as it is comfortable (which is to say: very).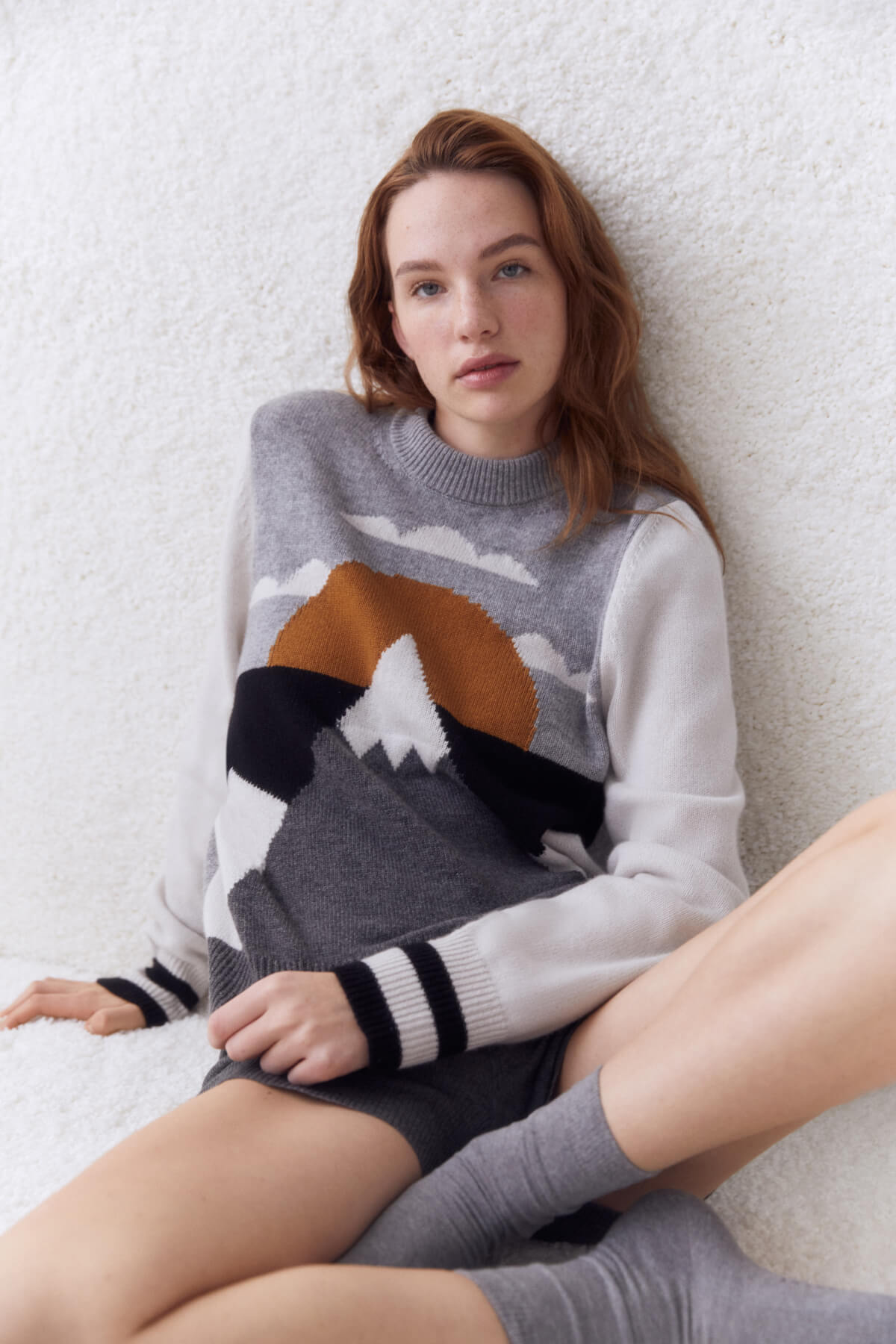 June Intarsia Alpine Sweater G. Label by goop, $725
With an intarsia motif inspired by our Aspen tote bag, this plush Italian cashmere layer is peak perfection.
SHOP THE COLLECTION
THERE'S MORE WHERE THAT CAME FROM