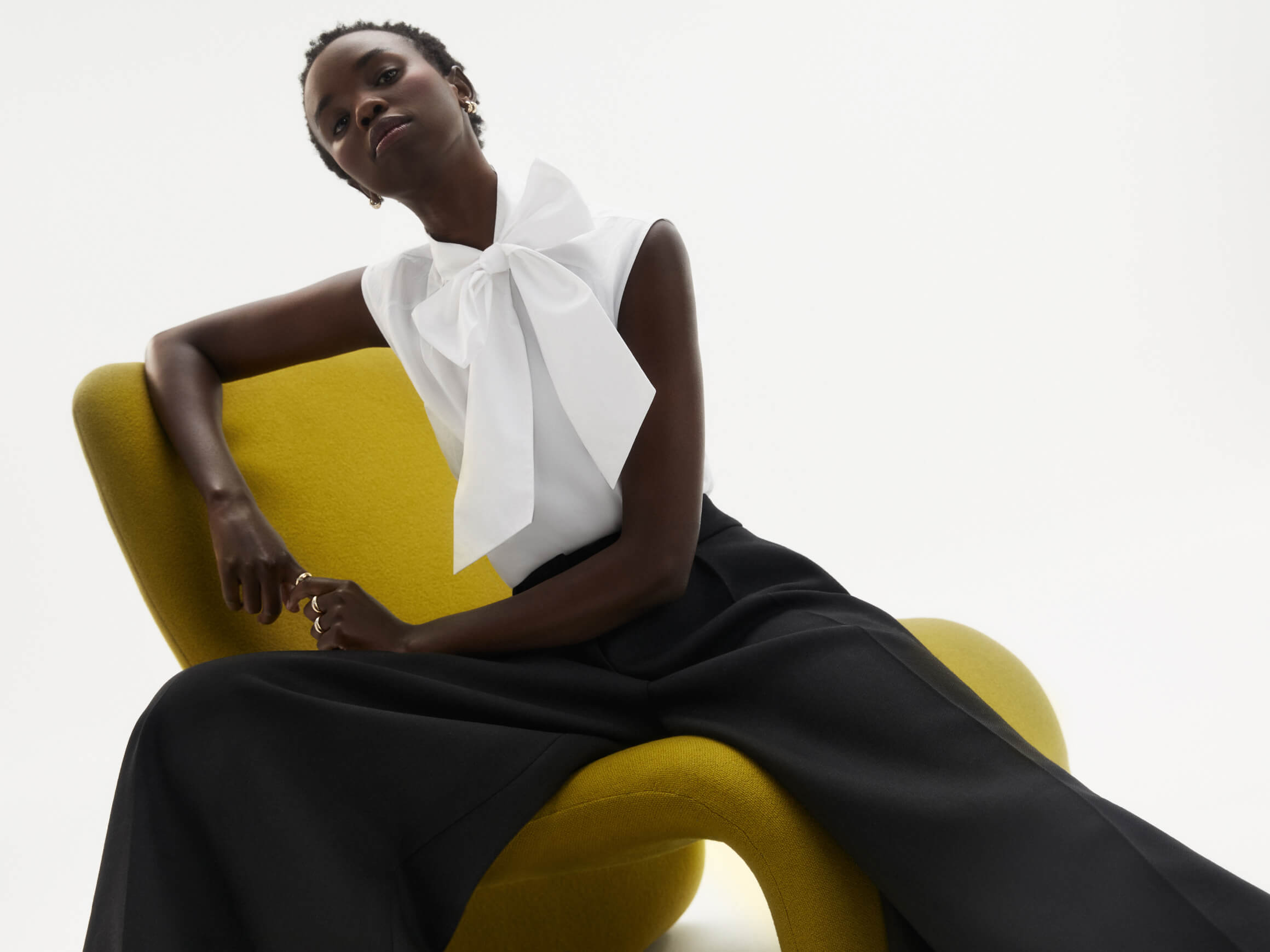 G. Label:
Lean into Spring
Featuring goop x Mejuri
One official day into spring and we're just about ready to shed the layers, lose the sweats, and dress with intention. While matching sets…READ MORE aren't exactly out, easy one-and-dones are very much in. Hydrangea blues and more pastel hues will steer you through uplifting avenues. And even the most minimal of embellishments—like the simple yet striking pieces from the goop x Mejuri collection—will put a polished slant on whatever you have on. READ LESS
MIA
ENGINEERED-RIB

TURTLENECK
We have two words for this plush merino sweater: positively cheery.
STYLED WITH: TOTEME TANK, goop, $250
PAVÉ DIAMOND
DÔME RING
One pavé dome ring is classic. Two on the same hand is sleek. Three scattered across your fingers? Too cool for words.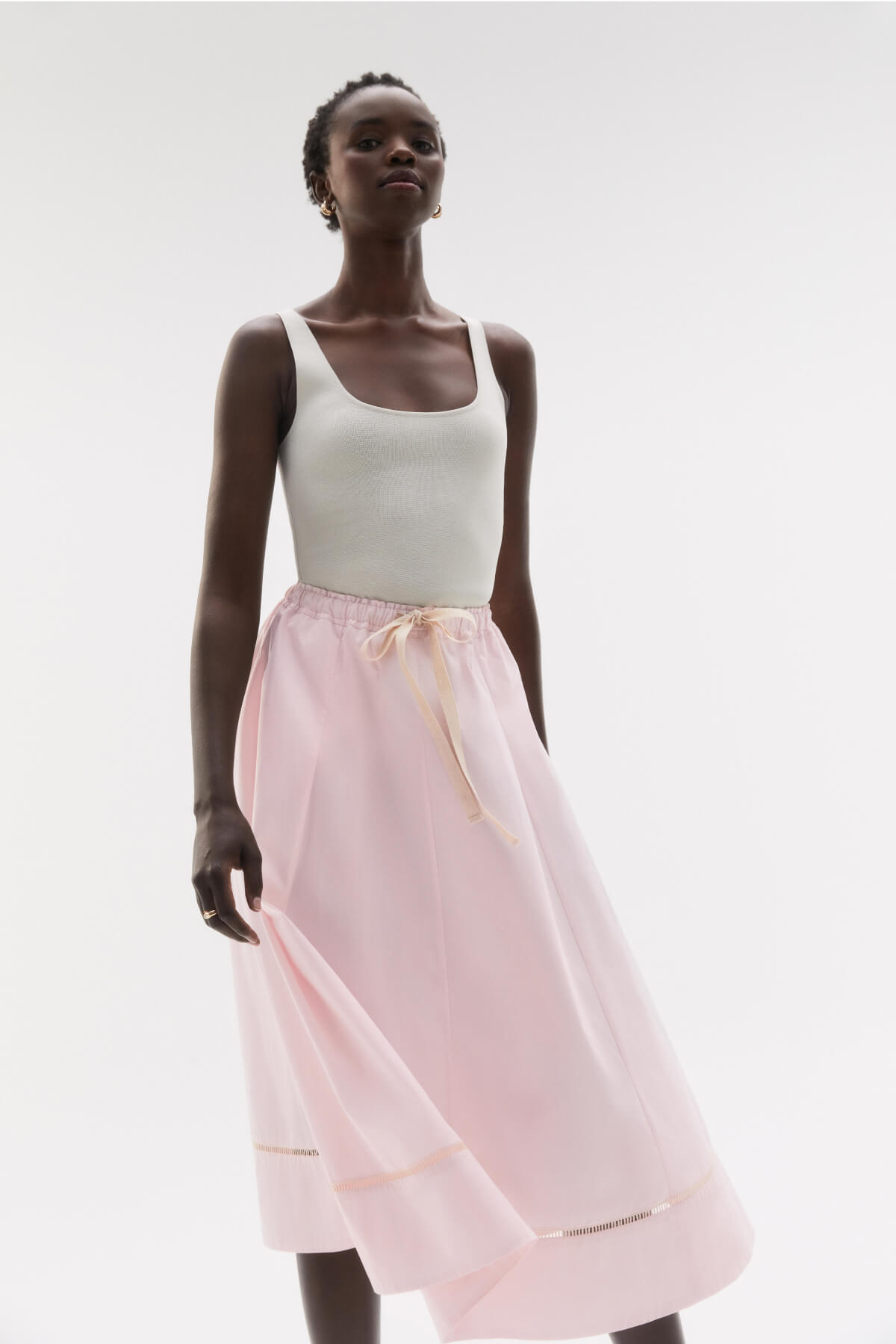 LOUISE
DRAWSTRING-WAIST

MIDLENGTH SKIRT
With a streamlined tank, that tissue-weight poplin is floaty and feminine yet still substantial.
DALE DRAWSTRING-
WAIST SHORTS
The cotton-linen blend, the curved hem, the sportif drawcord: Track shorts have officially gone chic.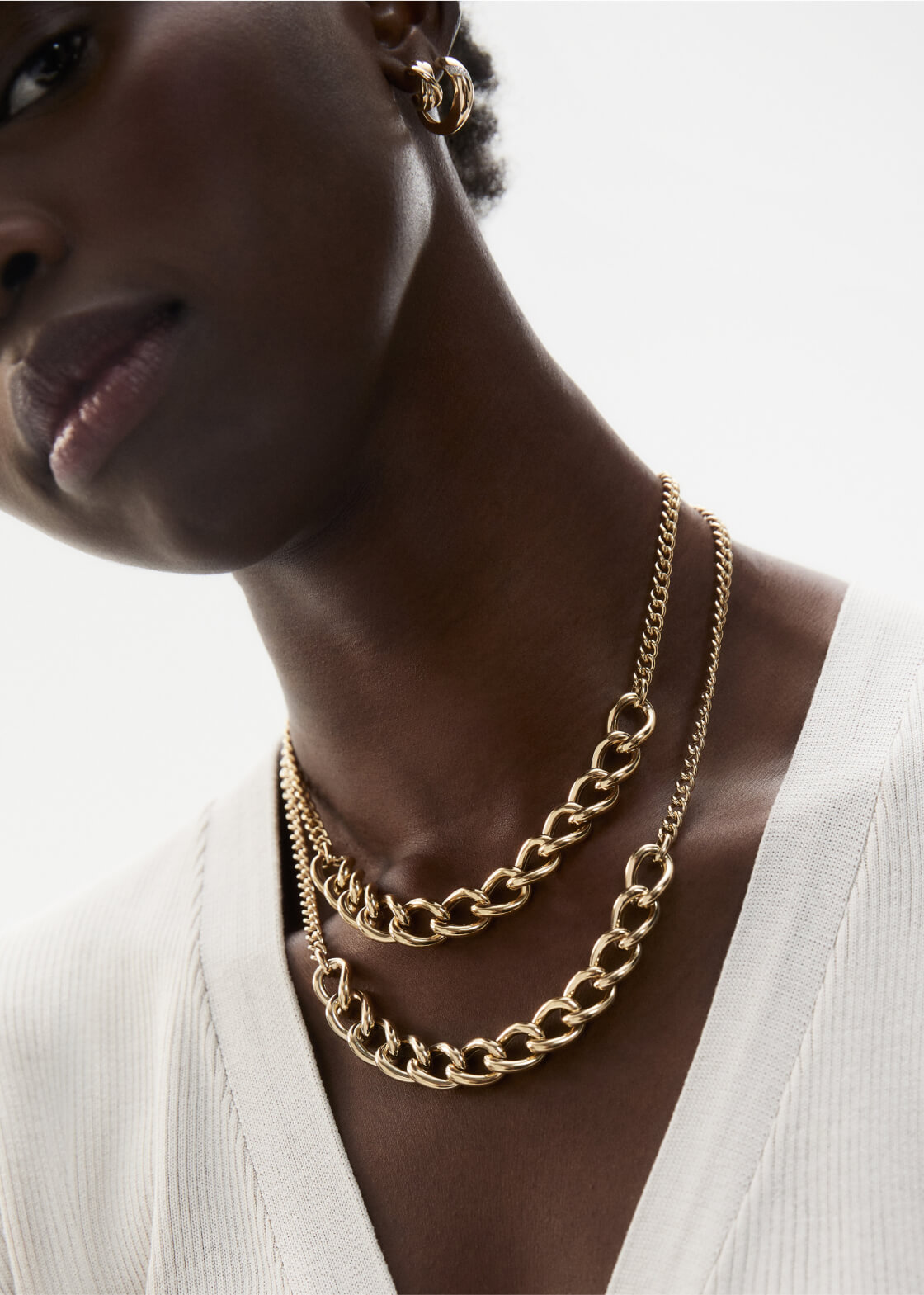 MULTI CURB CHAIN
A duo of dainty-on-chunky chains (they're miraculously lightweight) for extra dimension.
CALEB WIDE-LEG PLEATED CULOTTES
Tactfully tailored high-volume trousers that rival the comfort of sweats? You have our full attention.
VIVIENNE PUFF-SLEEVE
V-NECK TOP
Borrowed from him and made billowier, sexier, and—let's be real—a thousand times more flattering for you.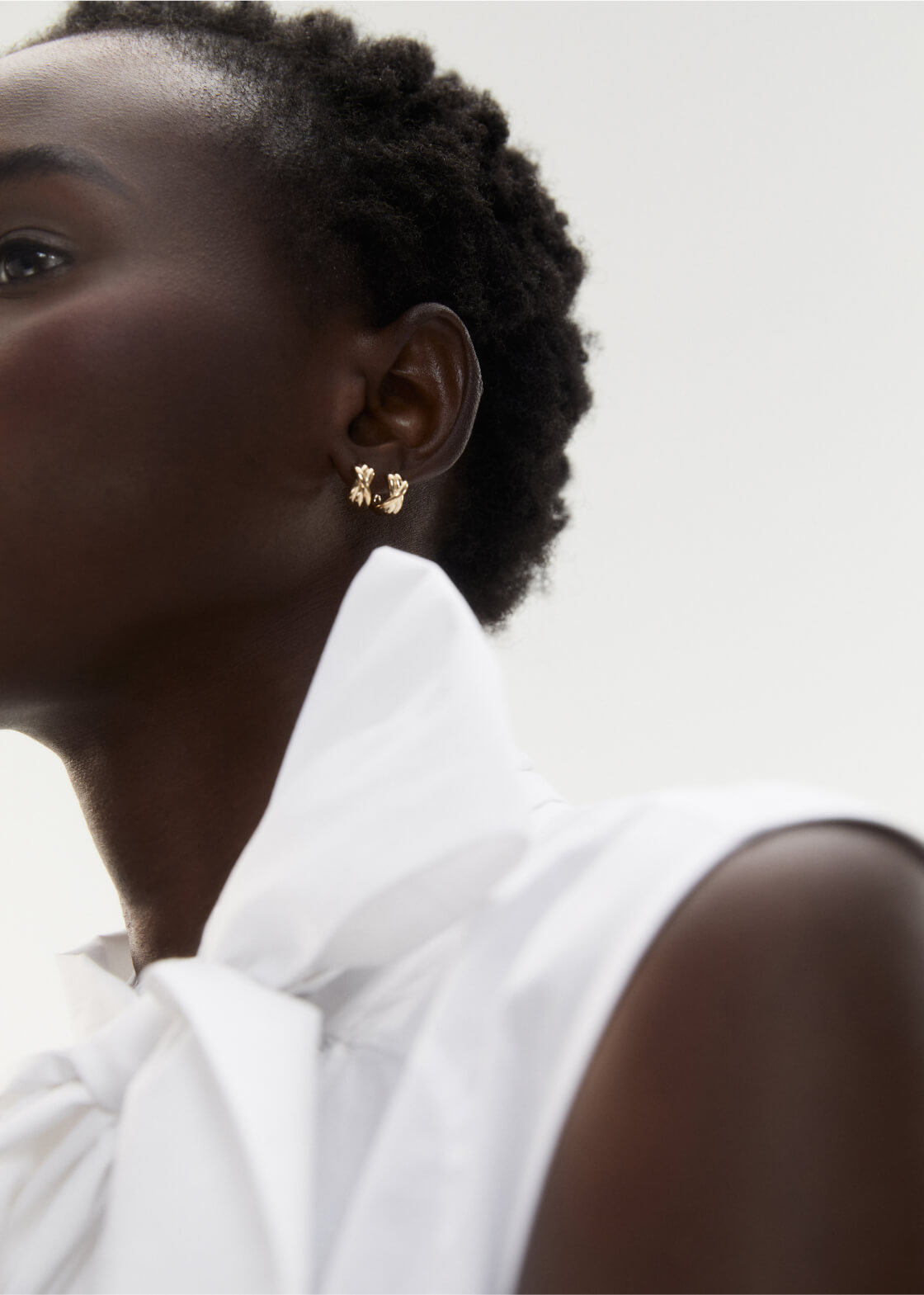 WOVEN HOOPS
Two crisscross huggies, same ear—it's a timeless-with-a-twist styling trick that levels up any look.
Tammie Bow Top
With its crisp menswear-inspired poplin and the overt femininity of that dramatic bow, Tammie is a study in contrast.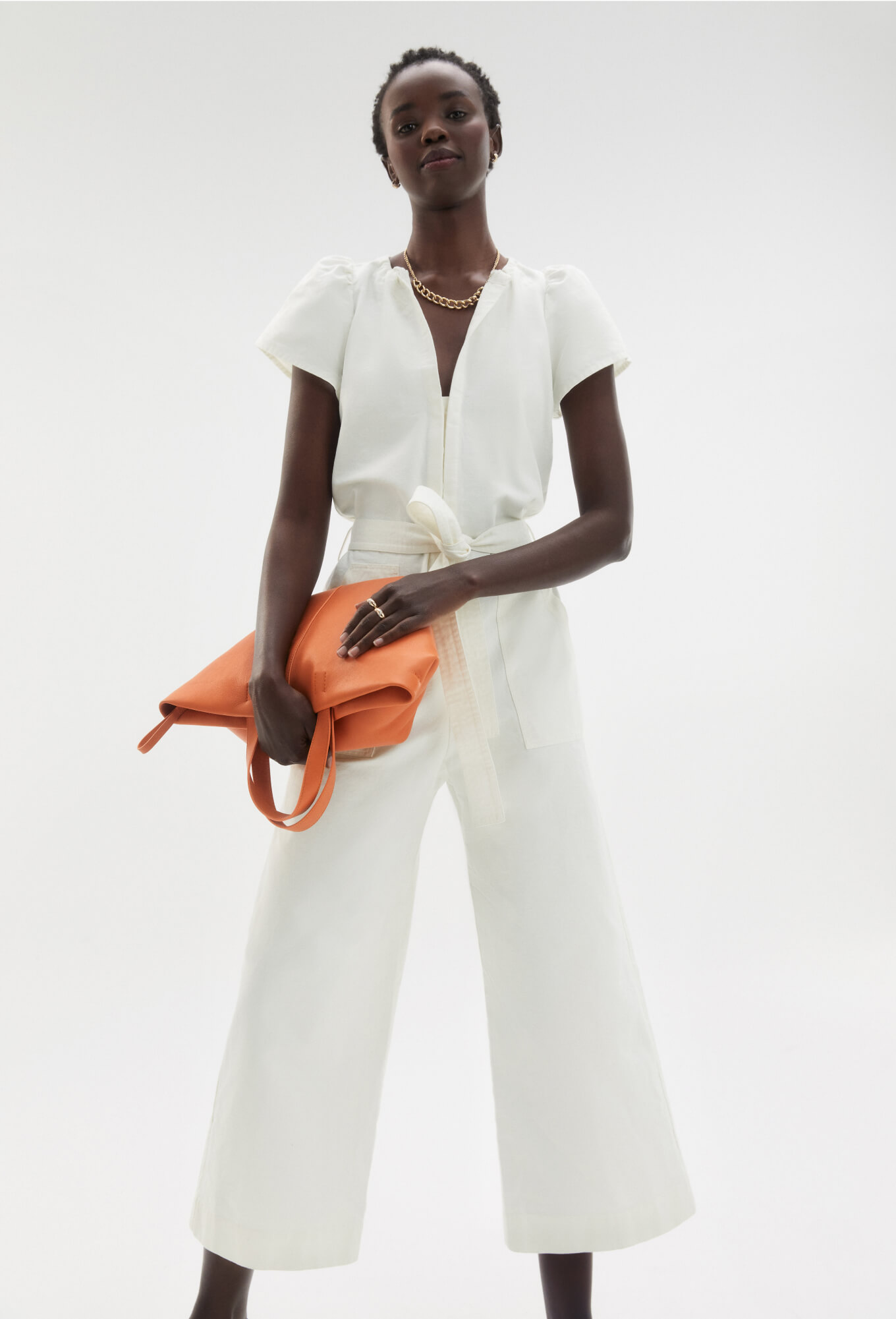 STYLED WITH: MANSUR GAVRIEL BAG, goop, $695
CADY PUFF-SLEEVE JUMPSUIT
It's cute, uncomplicated, and thanks to the clean-slate cotton, a versatile blank canvas for artful accessorizing.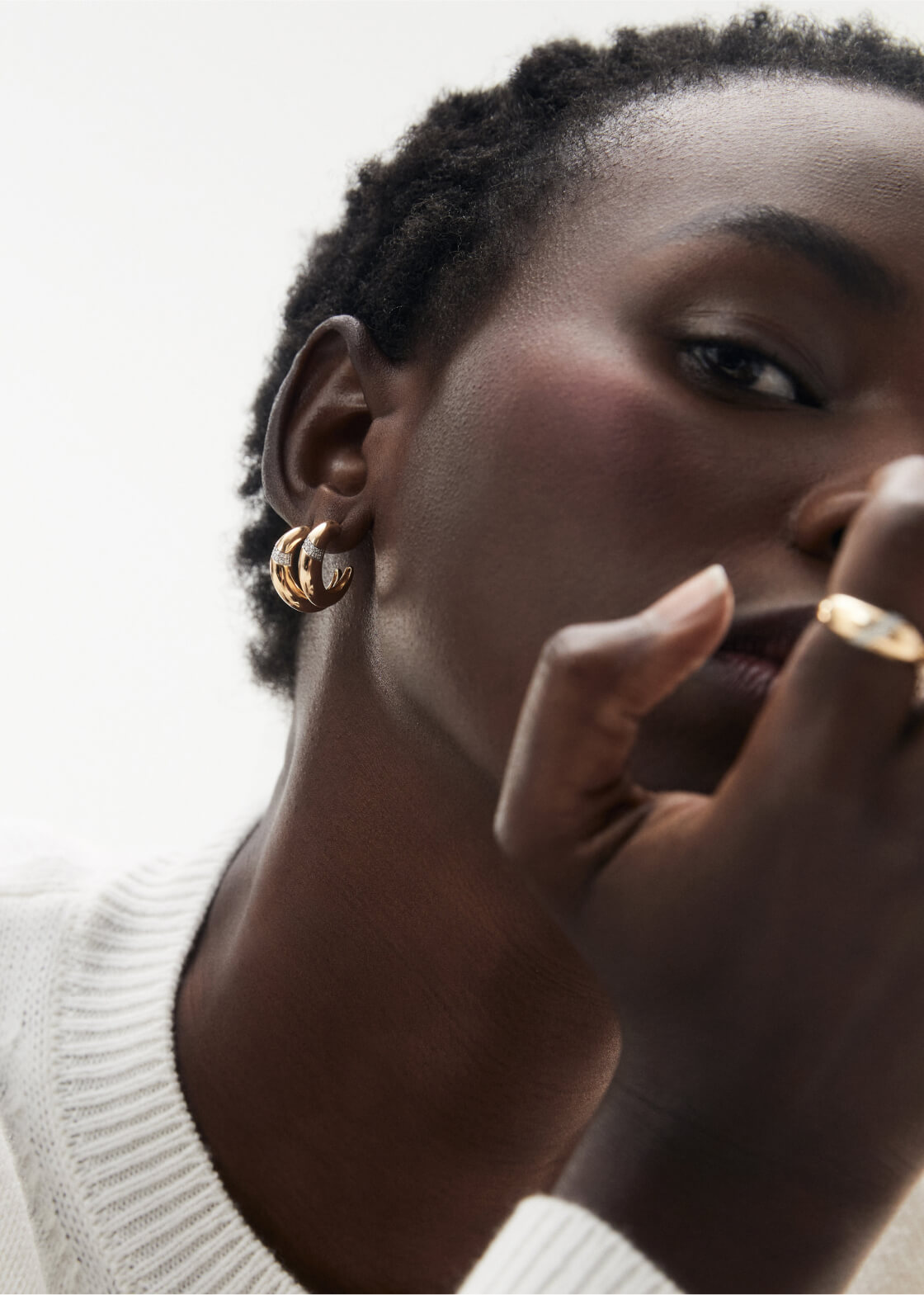 PAVÉ DIAMOND DÔME HOOPS
You know what they—okay, we say: Double the diamond-encrusted hoops, double the edge.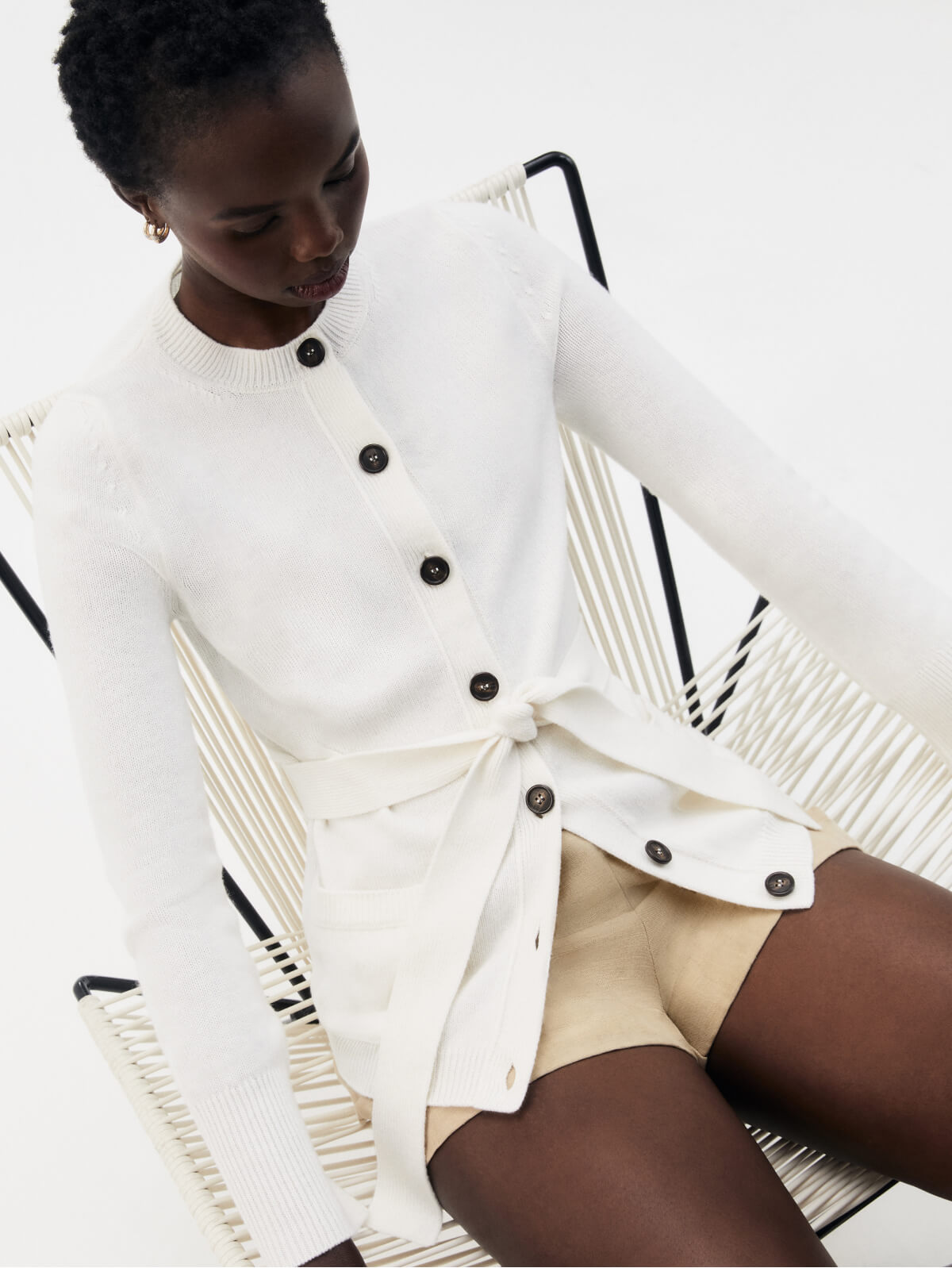 STYLED WITH: ANEMOS SHORTS, goop, $240
BENNETT BELTED CREWNECK CARDIGAN
Cinch the belt and leave a few bottom buttons undone to let the hemline fall just so.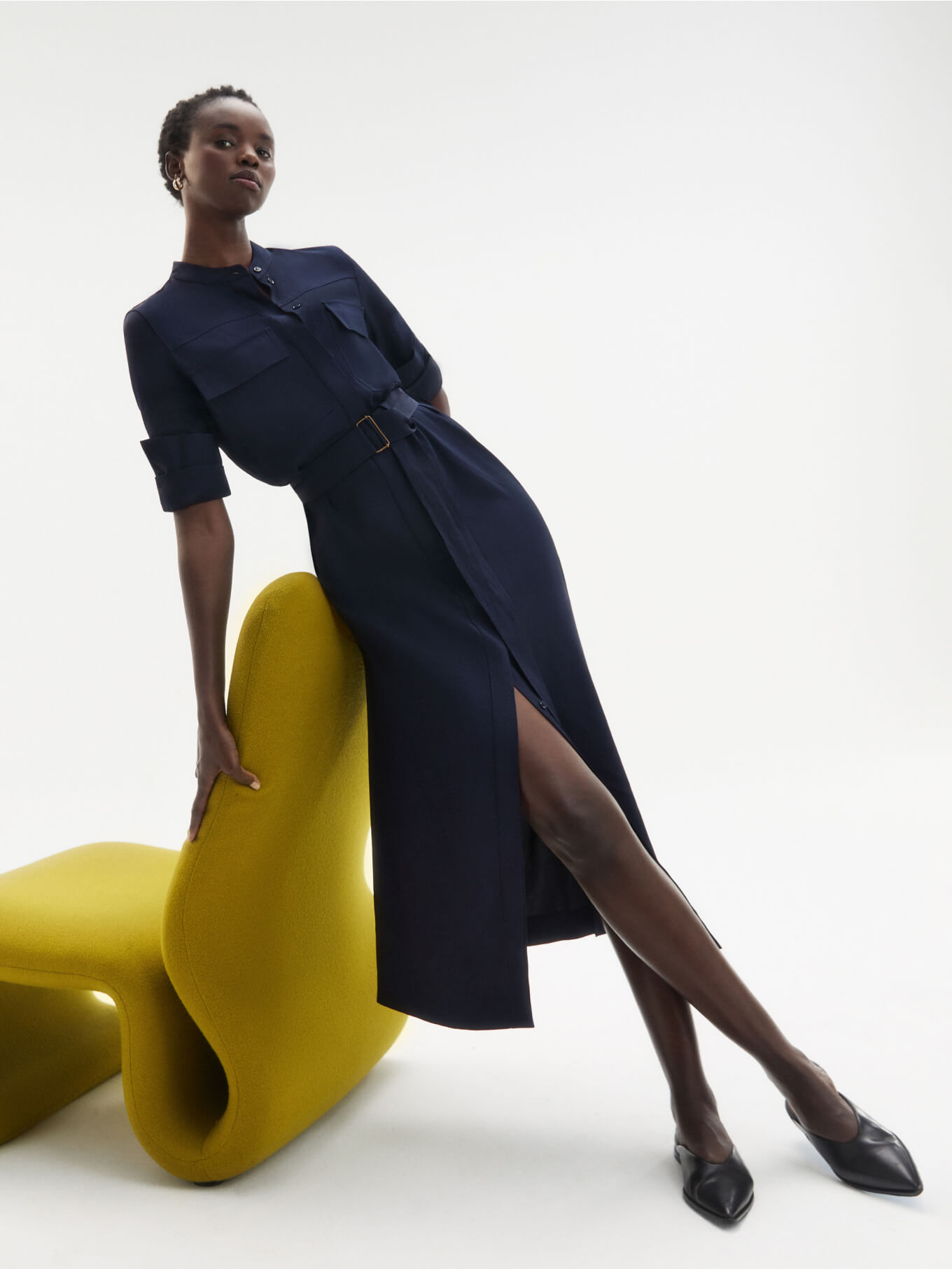 RAFFA MIDLENGTH SHIRTDRESS
Between the utility pockets, the trench-style belt, and that blows-in-the-breeze slit, Raffa is exactly right for saluting spring.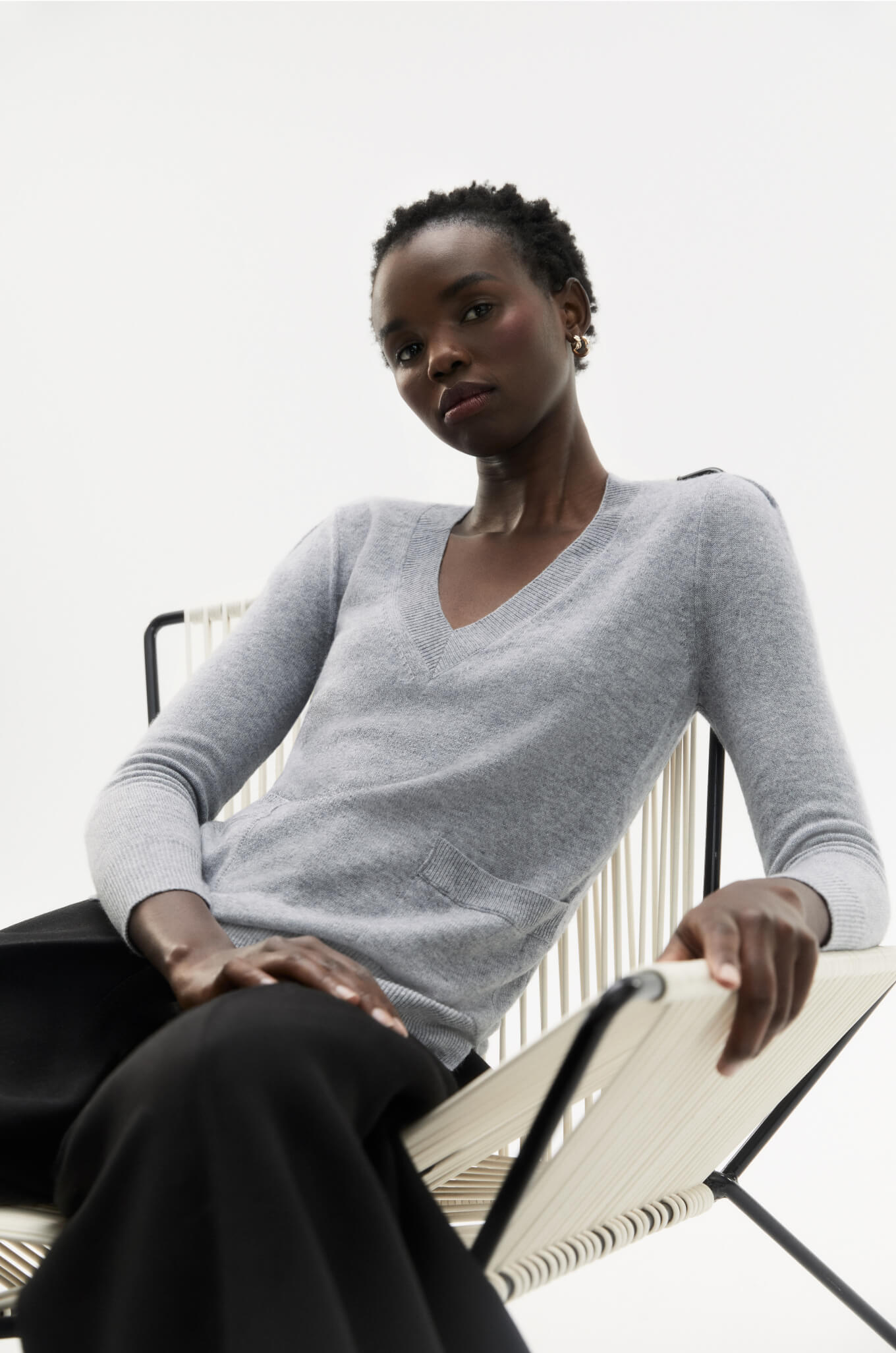 DIA PUFF-SLEEVE

V-NECK

SWEATER
That ultrasoft Italian cashmere—done in the most universally appealing shade in existence—is V ideal for layering.
SHOP THE COLLECTION
MORE G. LABEL