Switch It Up
G. Label has always been about the classics, and this month's drop delivers on those signature silhouettes you've come to know (and love), thoughtfully reconsidered for spring. But what's also in the mix here are some less-expected pieces. Like a strapless sequin dress you can style for day or night, lightweight outerwear with new-fashioned details, and a trend-forward leather set that hits the sweet spot between edgy and refined. It's proof that our design team always has a few new tricks up their proverbial (puff) sleeves.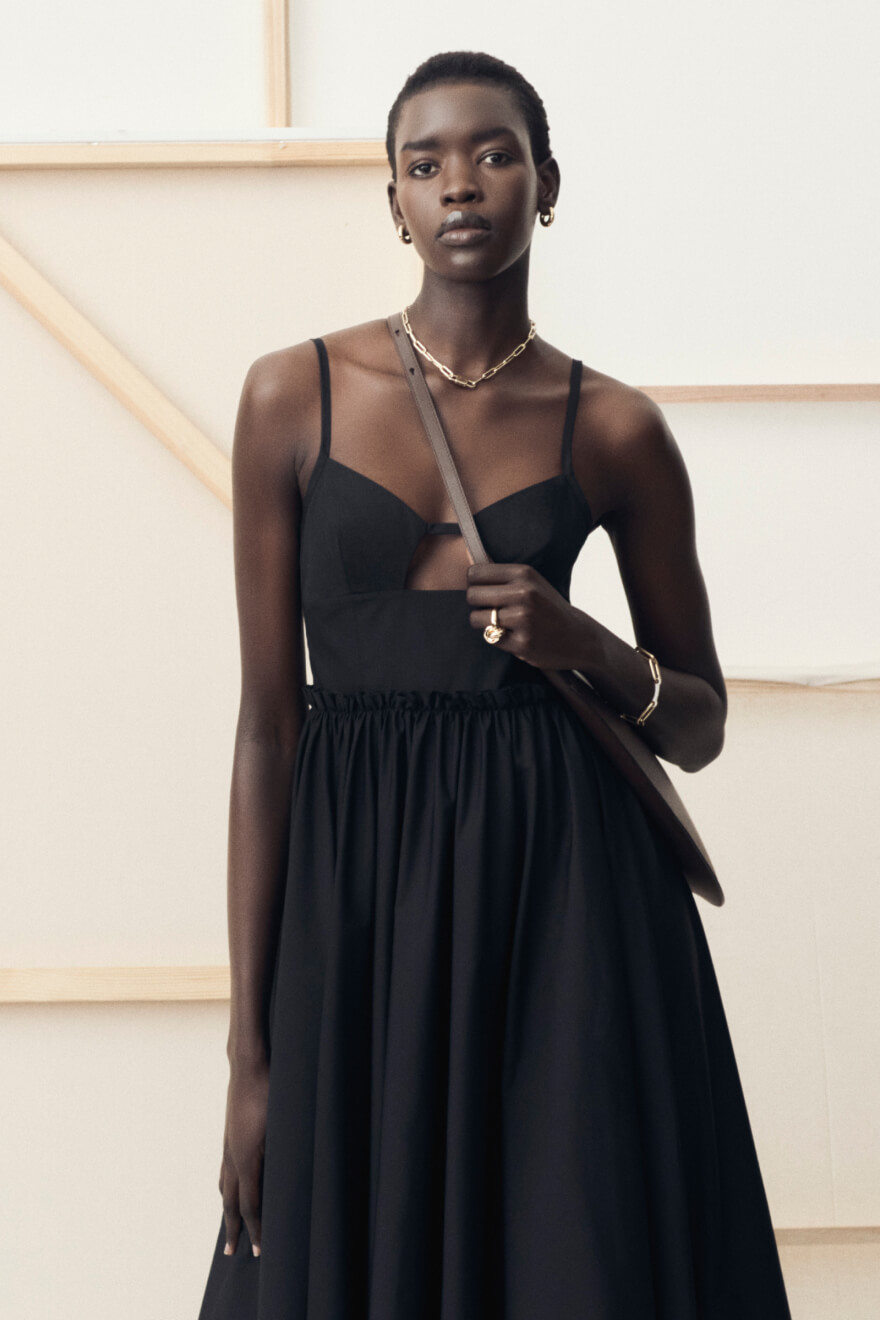 E Zuritsky Cutout Dress G. Label by goop, $675
Fitted bodice, front cutout, teensy ruffle adorning the waistline—this dress is feminine without skewing saccharine (and so, so chic).
Noelle Lace-Up Top G. Label by goop, $395
It's our signature tuck-and-go top, revamped with a slash neckline and sculptural darted sleeves.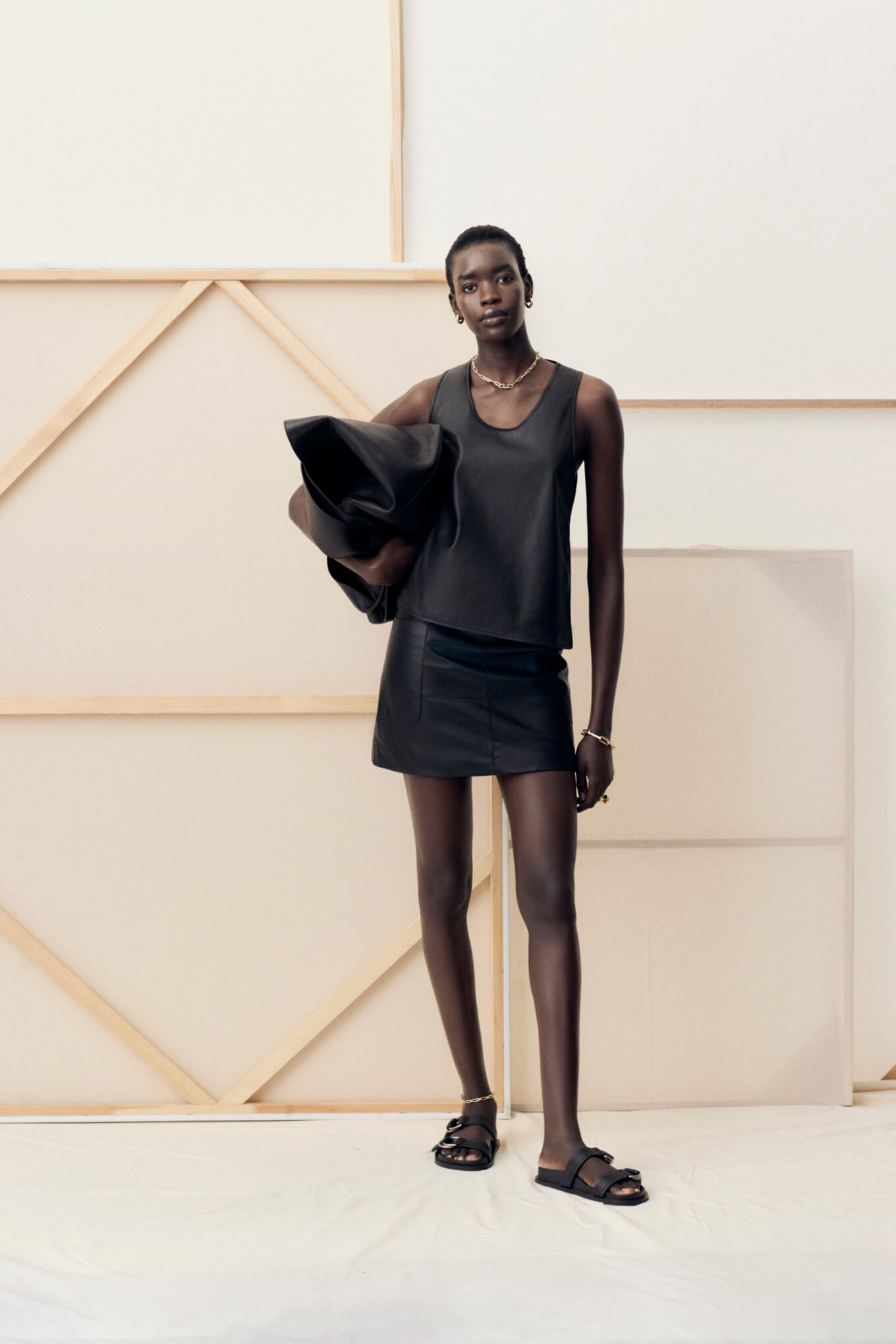 STYLED WITH: METIER BAG, goop, $3,250
Kirkendoll Leather Tank Top and Aubrey Miniskirt G. Label by goop, $695 and $895
The only thing cooler than a leather mini? A leather mini with a matching tank that echoes its A-line silhouette.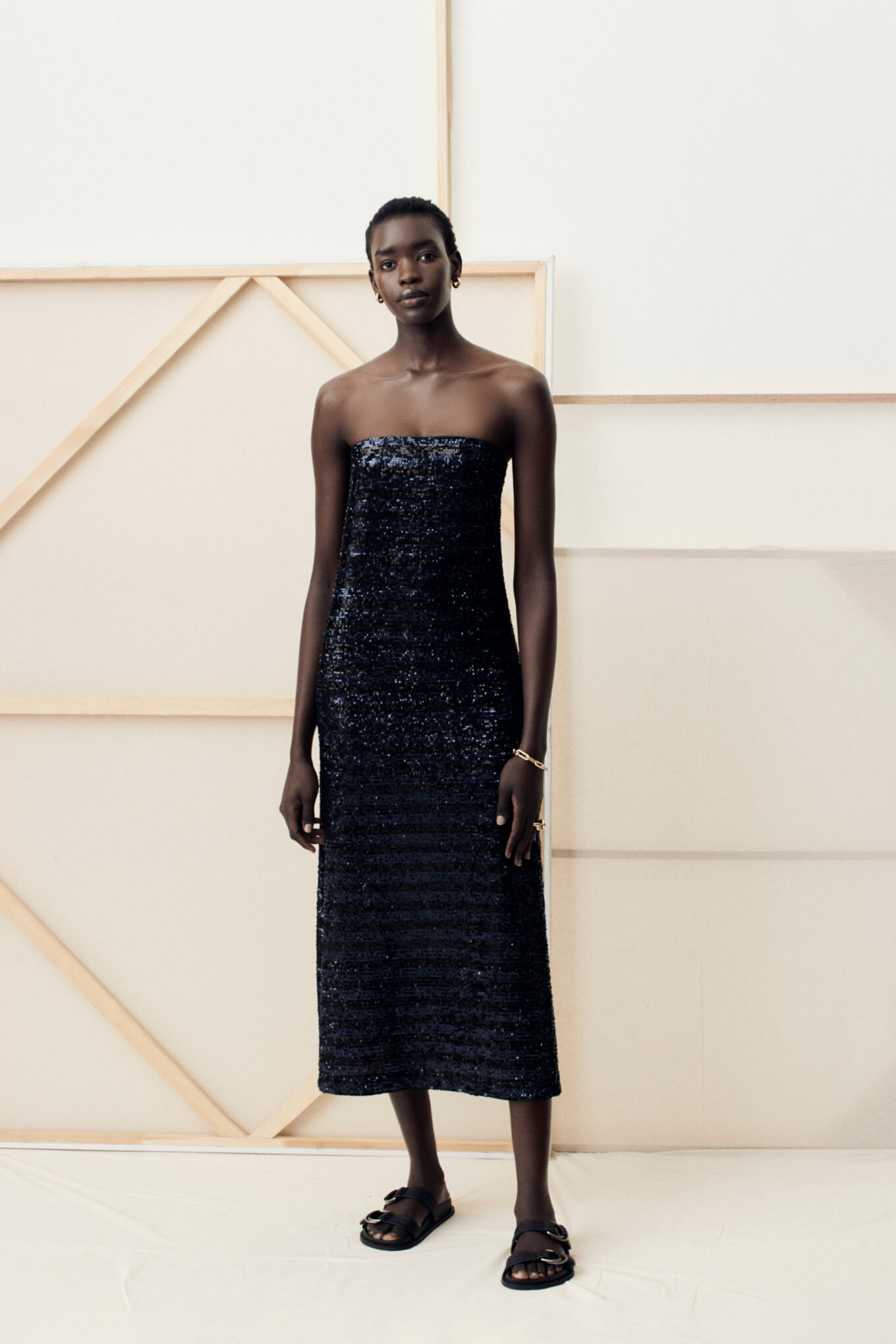 Lindstrand Strapless Sequin Dress G. Label by goop, $895
While Lindstrand shines as a party dress, she also works in more laid-back settings—styled with, say, the sweater below.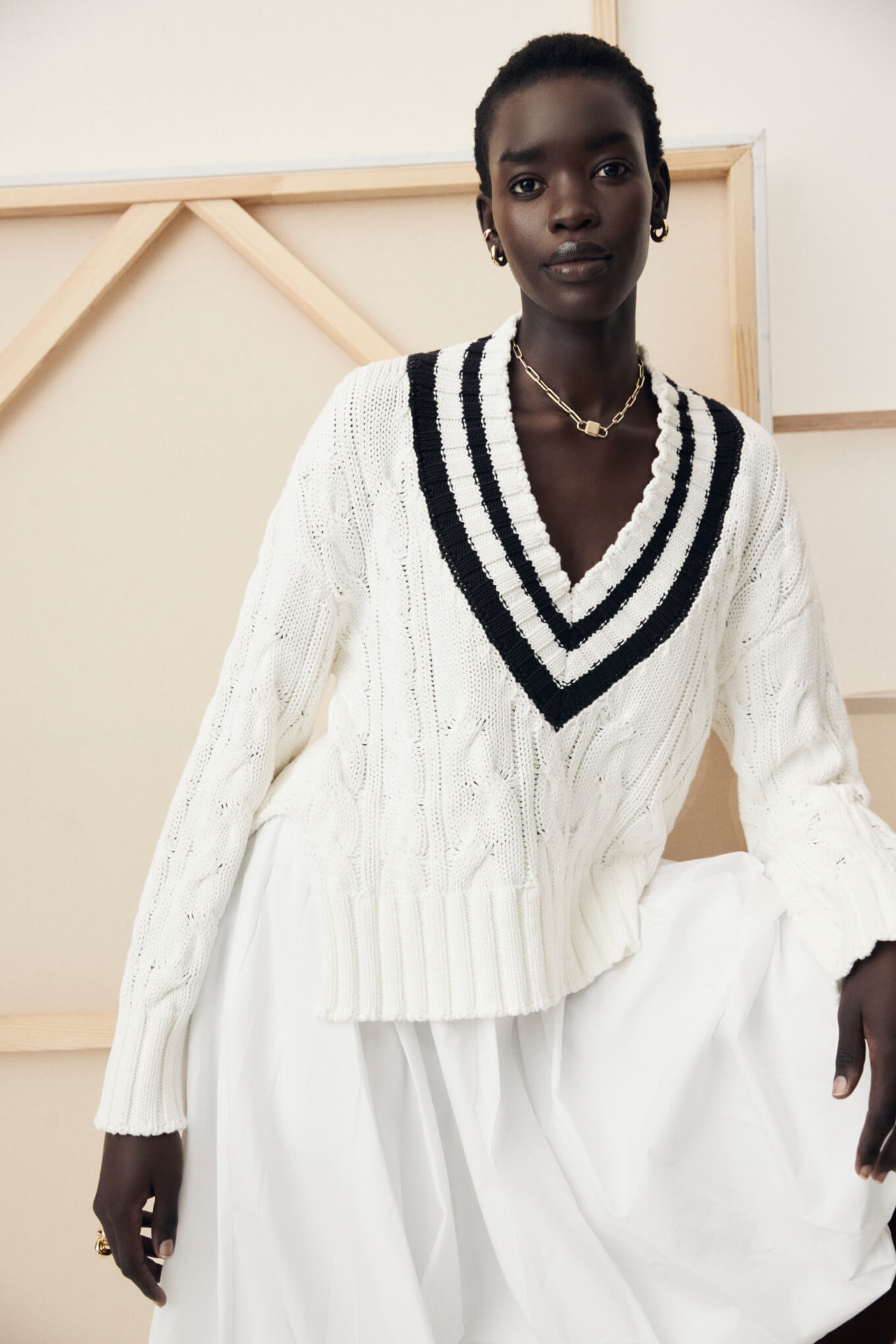 STYLED WITH: STAUD SKIRT, goop, $265
Danilow Tennis Sweater G. Label by goop, $595
A chunky cotton knit to pair with bright-white poplin skirts, tennis skirts…all the skirts.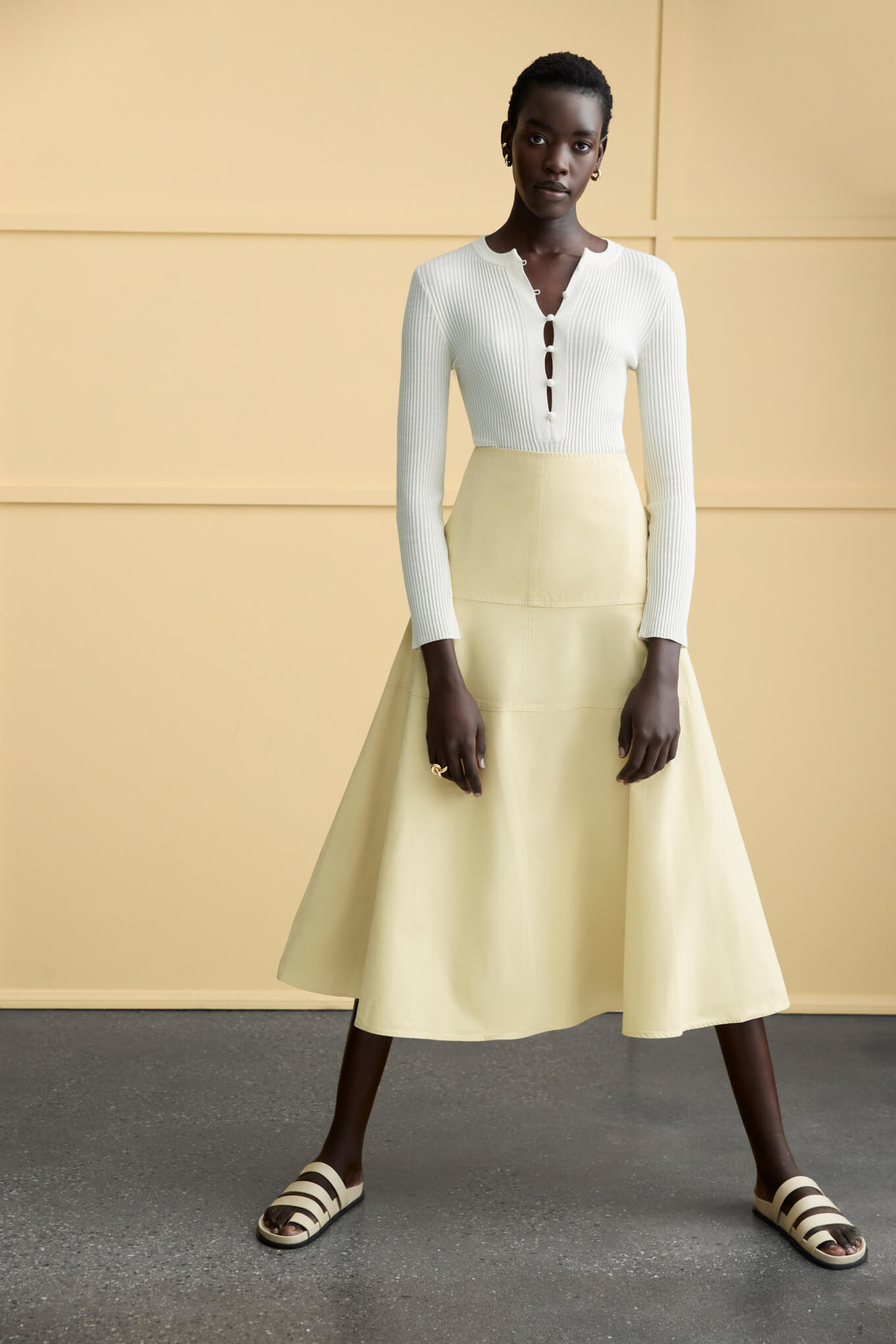 STYLED WITH: A EMERY SANDALS, goop, $190
Barrera Fine-Gauge Henley G. Label by goop, $495
With its on-the-low sexy gapped placket, Barrera is a sleek complement to everything from sweeping skirts to tailored trousers.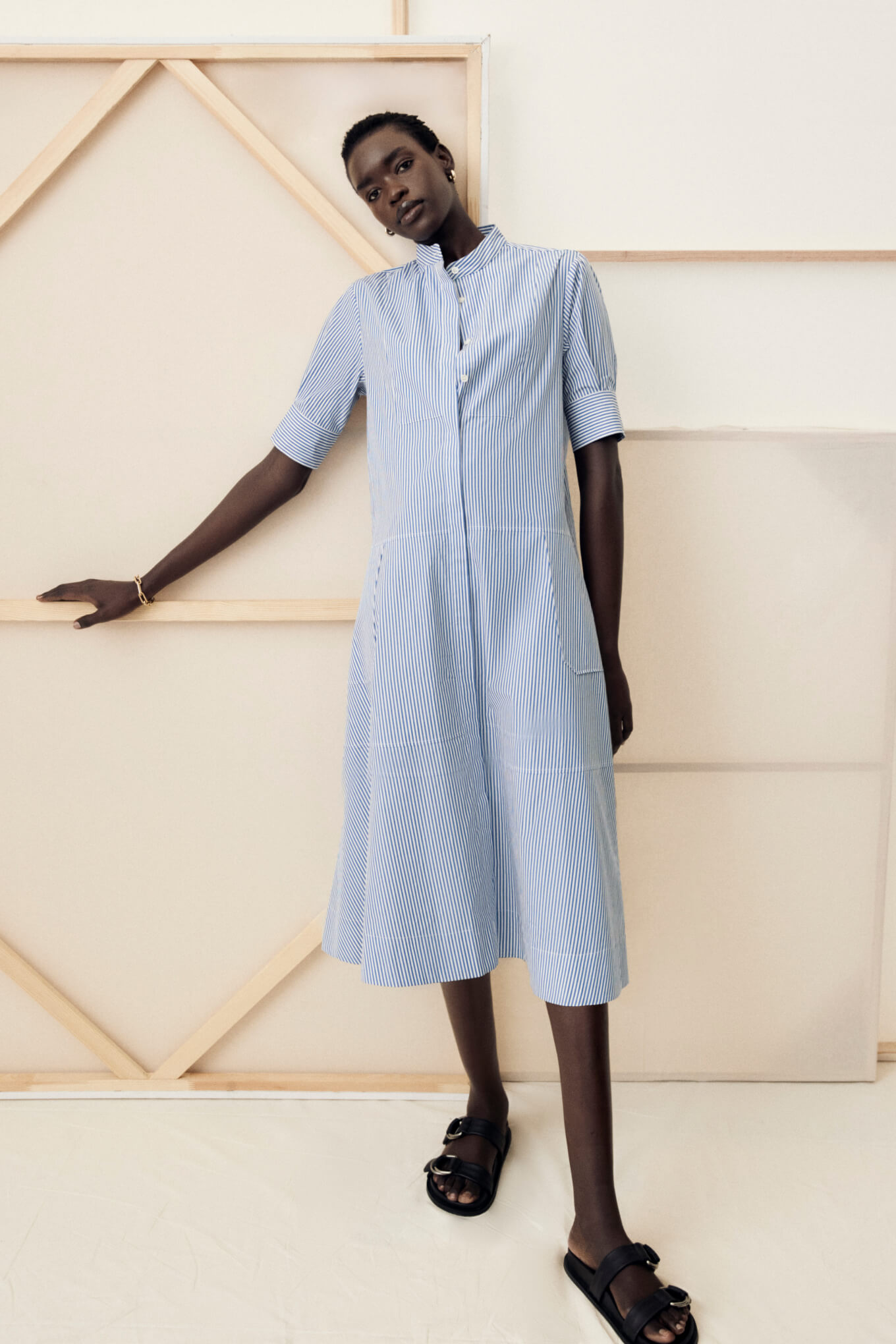 Sun Shirtdress G. Label by goop, $595
Striped shirting, swingy fit, sharp cuffs that exude an effortless polish, and (of course) gently puffed sleeves—Sun is quintessential G. Label.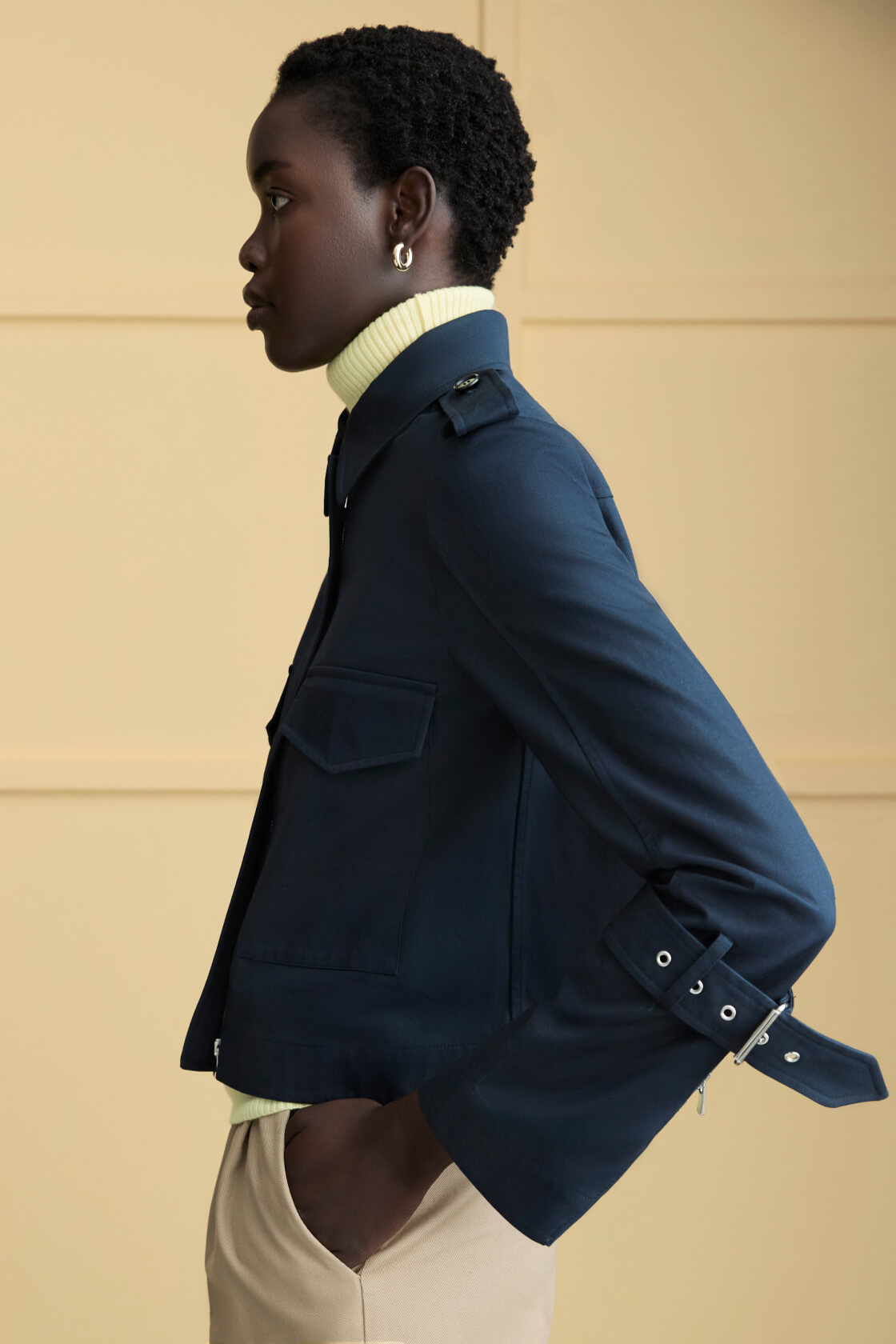 Walter Cropped Trench G. Label by goop, $795
Walter has all the wind-cutting capability of a typical trench minus the extra weight. And can we hear a little commotion for those belted cuffs?
SHOP THE COLLECTION
THERE'S MORE WHERE THAT CAME FROM