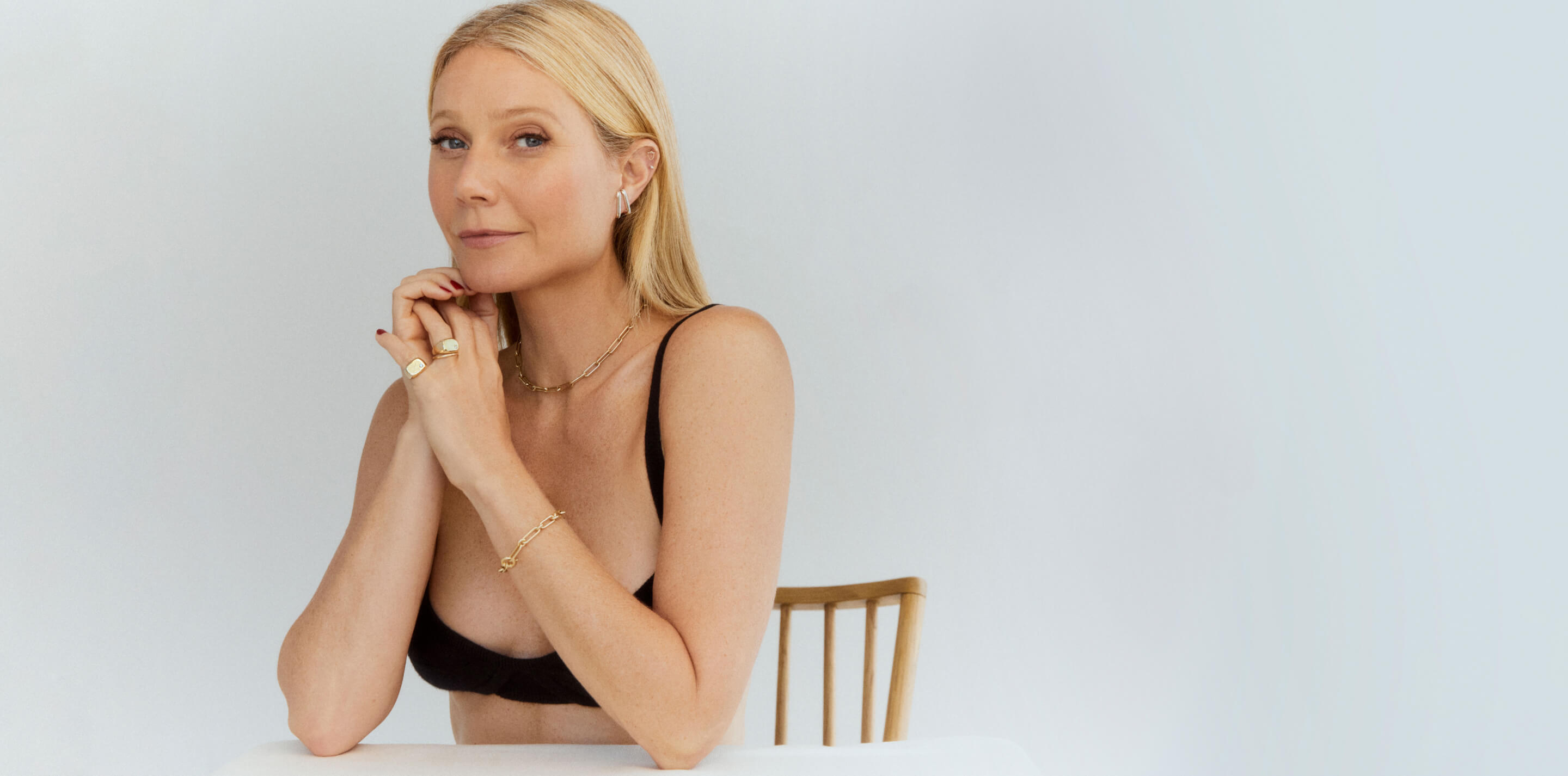 "My love for jewelry is well documented," says GP as she secures one of several gold strands around her wrist.
"I'm into layering various designers, but to do that well, you need a foundation that goes with everything. That's
what we set out to create with the G. Label Jewelry Collection."
Diamond-encrusted earrings, a goop spin on the traditional signet ring, and dainty paperclip links—these are
the baseline pieces to build around, to fill in the blanks in your jewelry box, to treasure forever. And as our
resident jewelry influencer proves below, these fine gems are the kind you never really have to take off.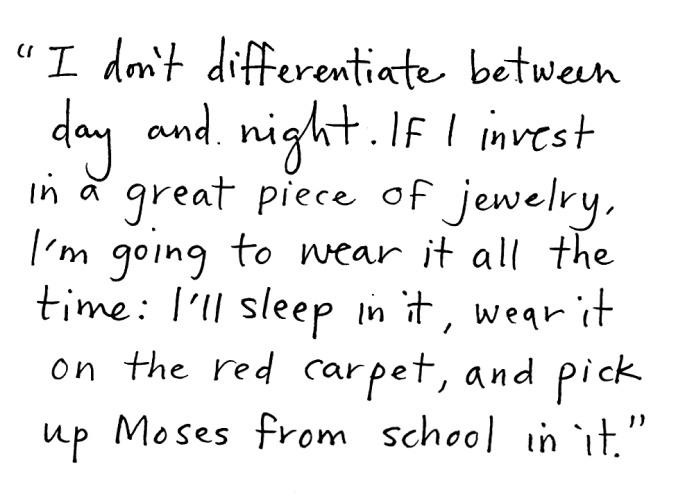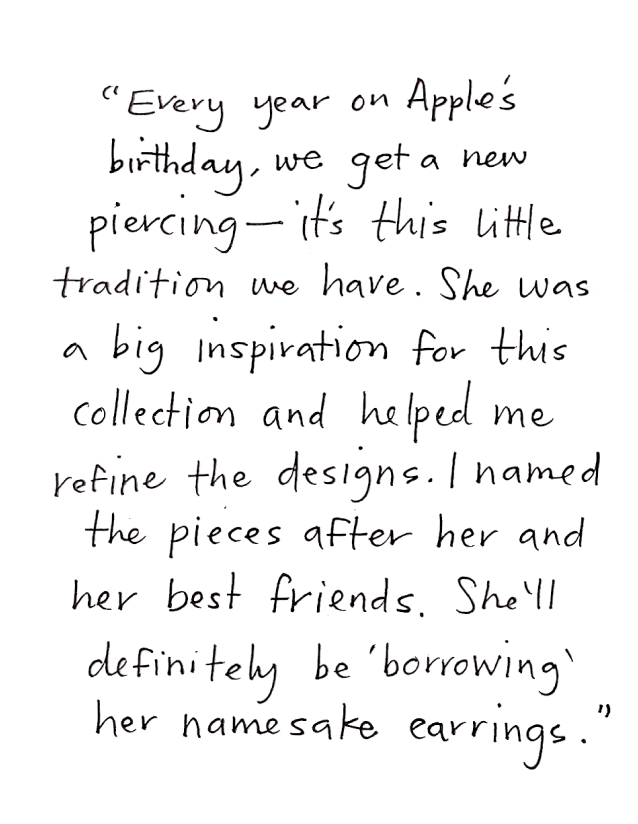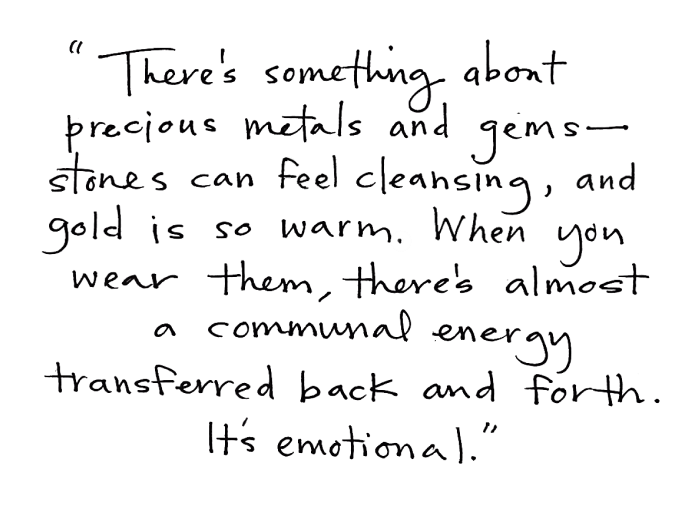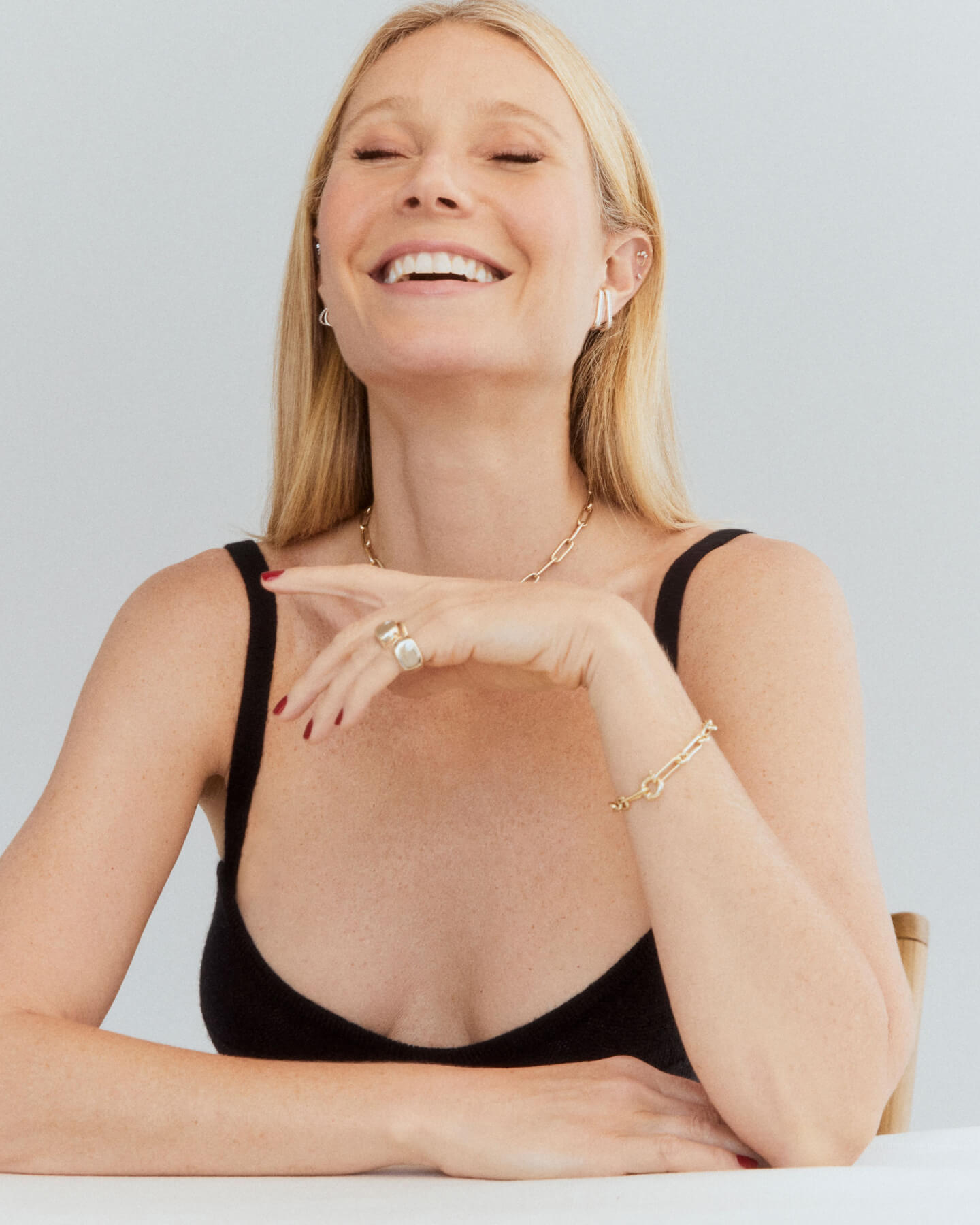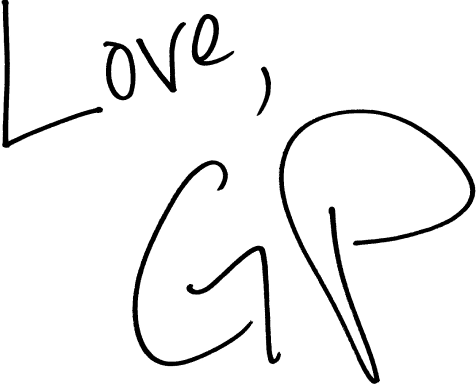 STYLED WITH: KHAITE BRALETTE, goop, $520
STYLED WITH: TOTEME TOP, goop, coming soon; MARIA MCMANUS SHIRT, goop, coming soon; G. LABEL CALEB WIDE-LEG PLEATED CULOTTES, goop, $495; MARIA MCMANUS TRENCH COAT, goop, coming soon; KHAITE BRALETTE, goop, $520