G. Label: The Dress Collection
Published on: September 27, 2022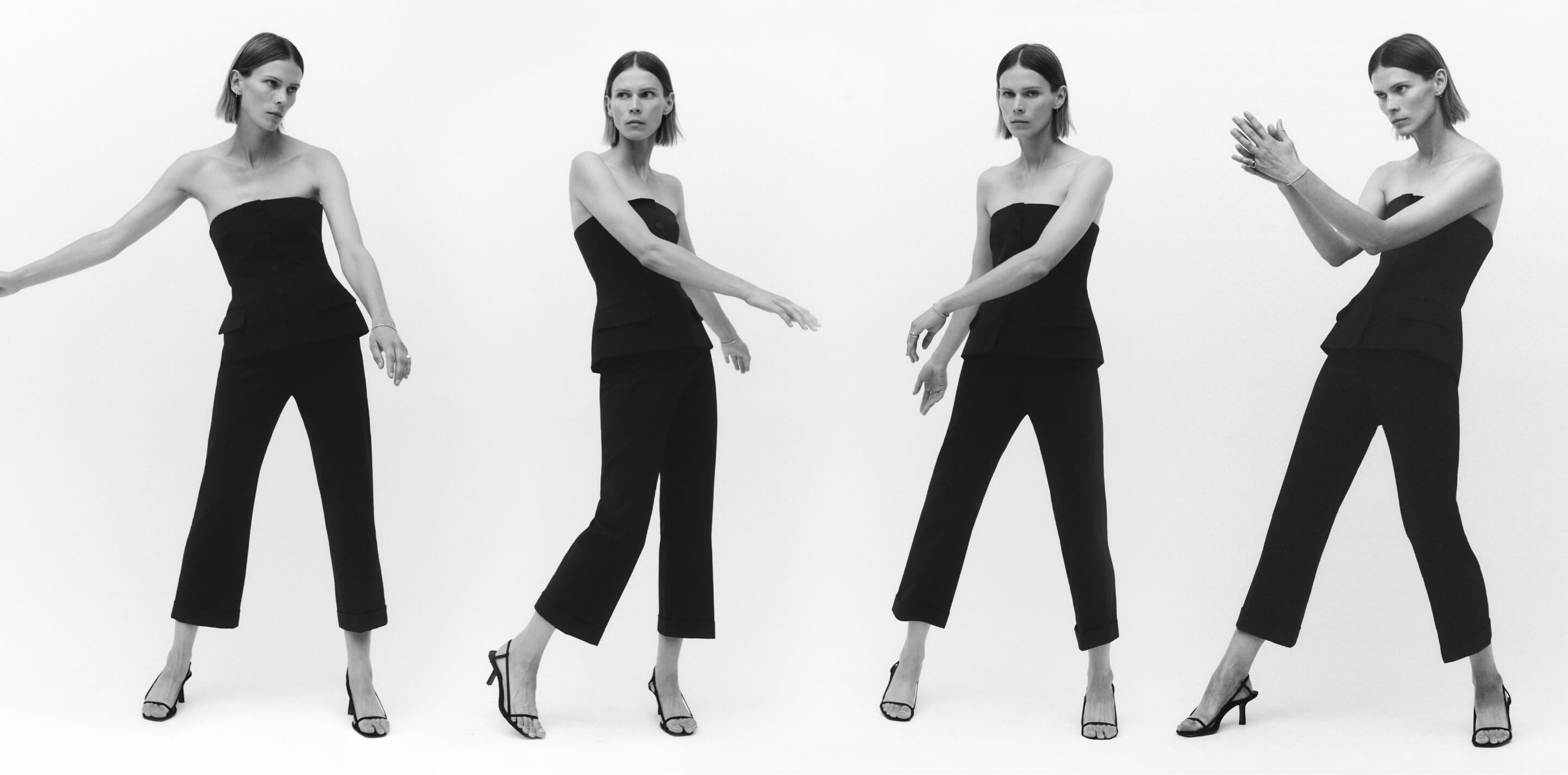 G. Label:
The Dress Collection
In the early days, Gwyneth described goop's essence as "a little bit Park Avenue, a little bit punk rock"—a characterization that, years later, lends itself nicely to the minimal-with-a-twist pieces in this dress launch. And yet the (mostly) black-and-white palette and crisp tailoring feel entirely current. A pristine ivory shift with a micro hemline. A demure paisley wraparound cinched at the waist with a sexy grosgrain belt. Proper double-breasted lapels here, a plunging square neckline there. And, for the first time ever, a trio of tuxedo separates that'll have basic LBDs clutching their pearls.
Singla One-Shoulder Pleated Dress G. Label, $775
Shades of purple, rust, and blue lend this traditional paisley print fantastic depth. And the one-shoulder bodice and generous slit are all edge.
Fay Bow-Neck Jumpsuit G. Label, $795
Open-back chiffon up top, tailored high-waisted elegance below (the fit is based on the pants GP wore to the premiere of The goop Lab), and flattering proportions throughout.
Risk Cigarette Pants G. Label, $495
These classic tuxedo trousers are menswear-inspired, but the sensuous drape and flattering cut are as feminine as it gets.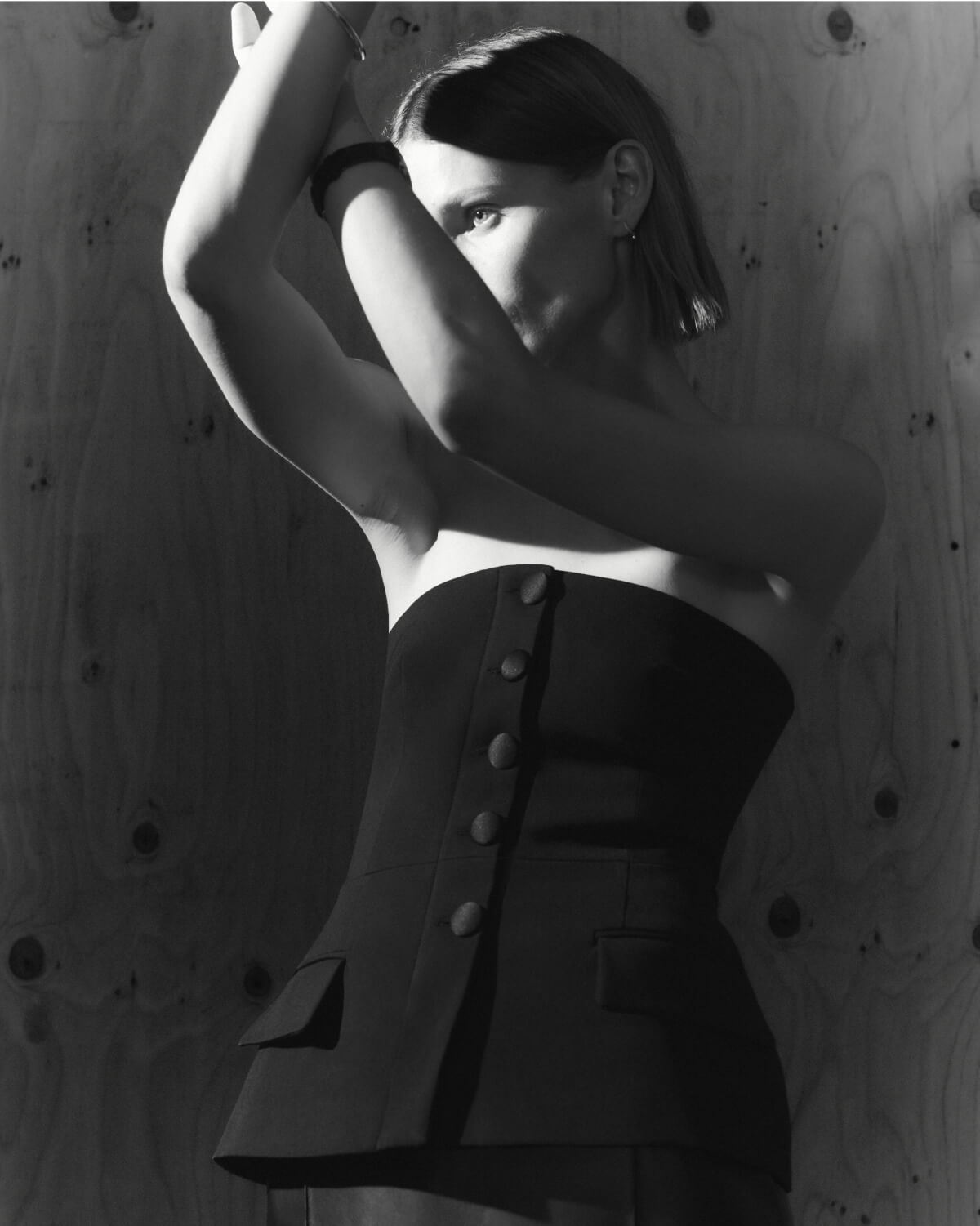 Cathy Tailored Bustier G. Label, $425
A zipper underneath the row of front buttons ensures a smooth fit, while side pockets and a rounded hip create the most flattering silhouette (and it all stays put, thanks to interior boning).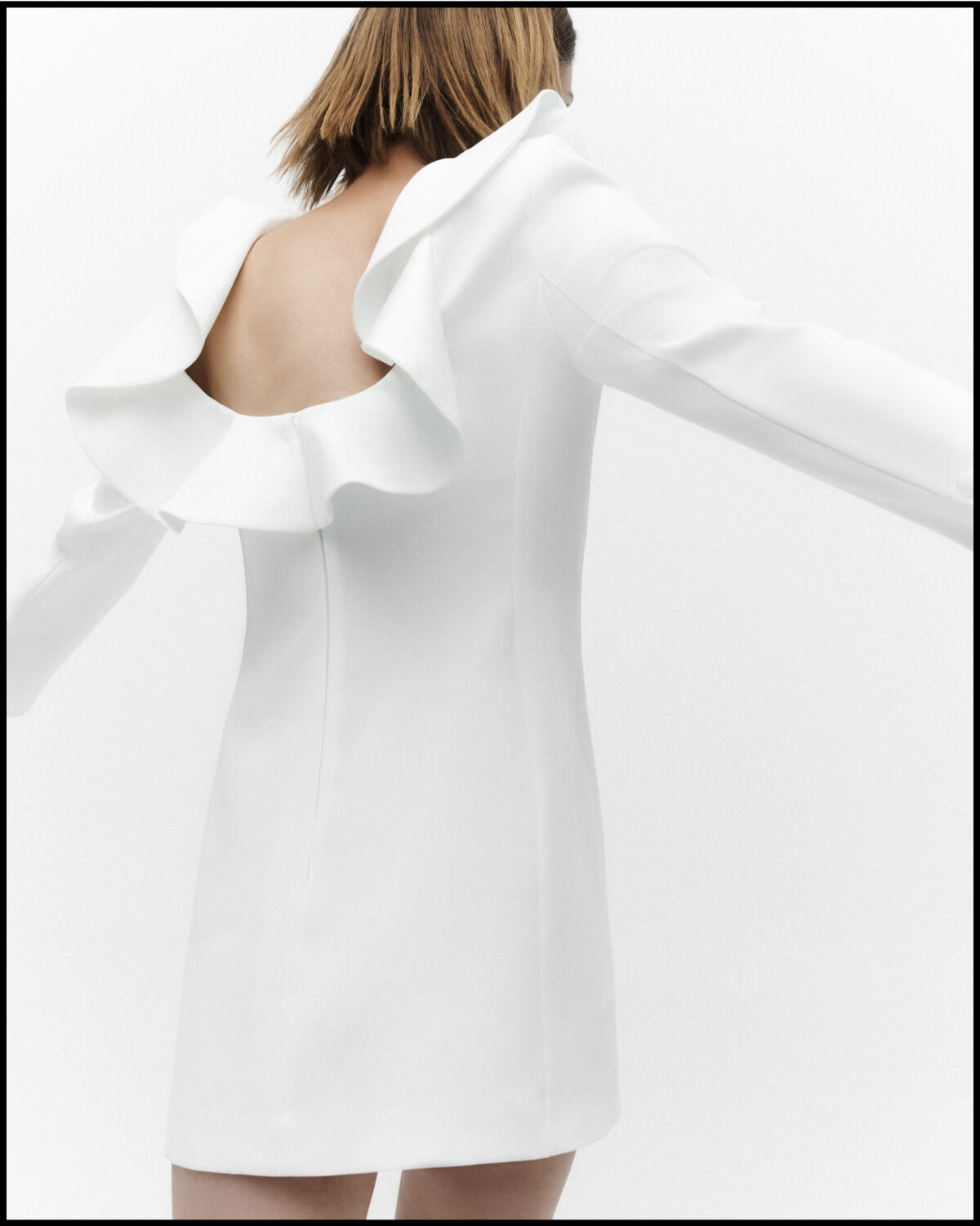 Randolph Ruffle Minidress G. Label, $625
Staying on theme, the fitted sleeves on this playfully elegant mini are finished with tuxedo buttons. The only styling decision left to make: bare legs or sheer tights.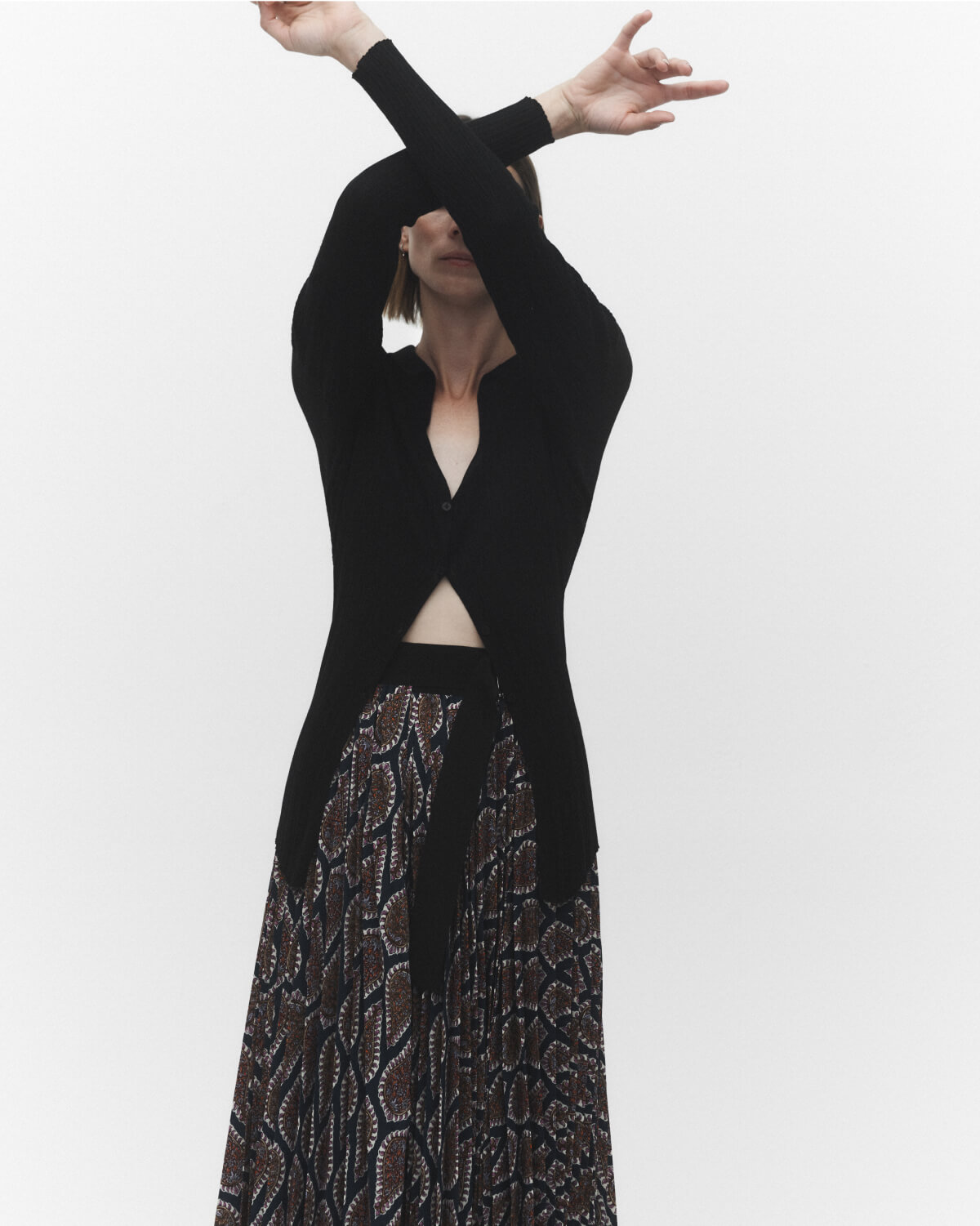 STYLED WITH: ST. AGNI SHIRT, goop, $257
Gail Pleated Skirt G. Label, $595
Treat the print as a neutral (it's grounded in navy, after all) and couple with everything from clingy-in-a-good-way turtlenecks to oversize knits once the clock strikes sweater weather.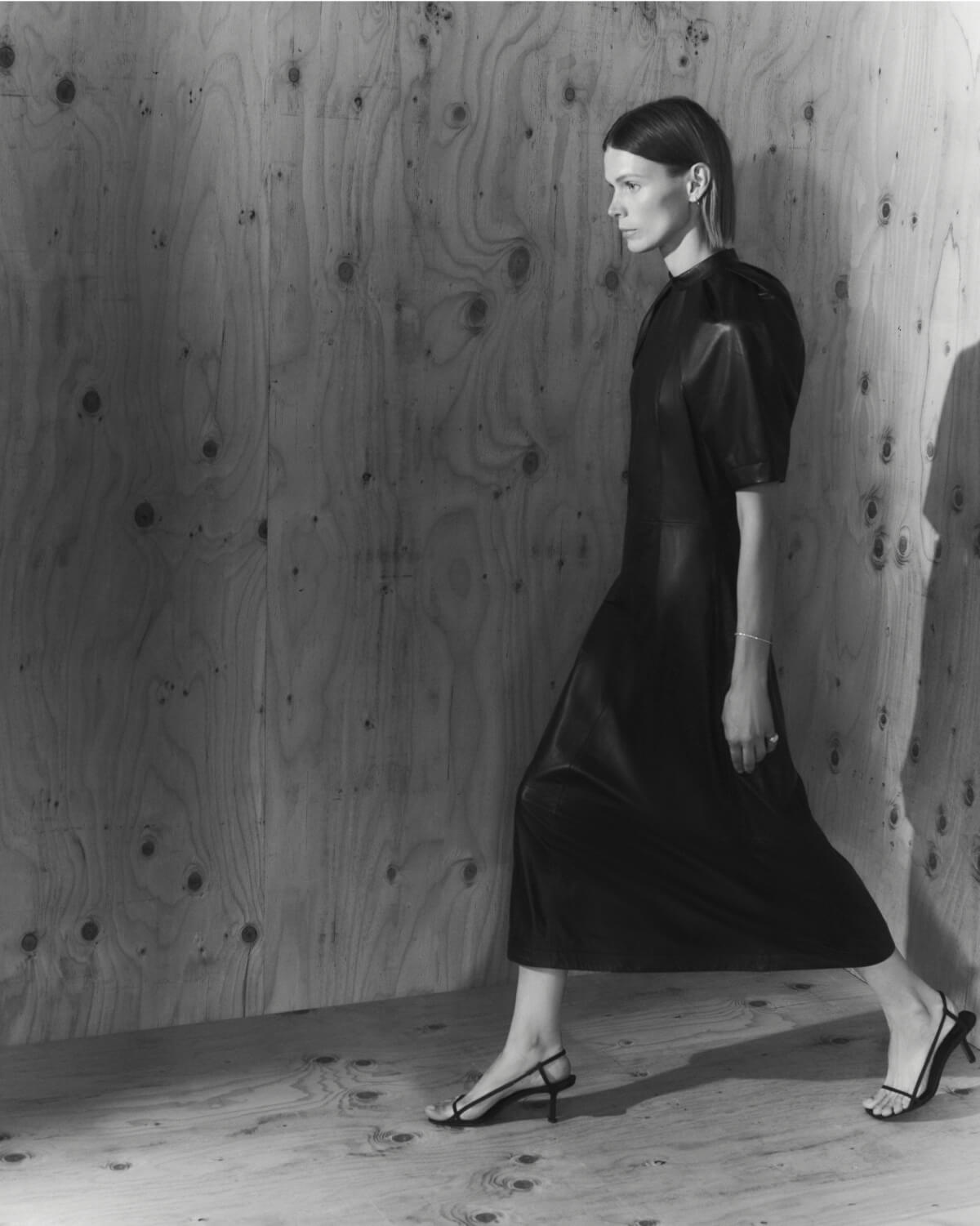 Lawson Leather Puff-Sleeve Dress G. Label, $1,395
This dress—our first puff-sleeve silhouette done in all leather—captures the collection's dramatic mood while staying true to our ethos of comfort, fit, and versatility (it's an office-to-dinner champ).
SHOP THE COLLECTION
THERE'S MORE WHERE THAT CAME FROM