Core Collection: Double Feature
Some looks are so good, they bear repeating. In fact, that's how our Core Collection got its start: With every monthly G. Label drop, certain styles would sell out almost instantly. So we decided to reprise these bestsellers quarterly, in new colors and fabrications, so everyone could own a piece of the magic. The perfect work top, the high-waisted trousers that hang just right, the Italian-wool sweater you'd wear every day if you could get away with it—these are the closet staples to build a wardrobe around.
Katie-Marie Wide-Leg Pleated Pants G. Label by goop, $650
Pinstripes get a cool-girl rebrand by way of a cinched waist and exaggerated wide legs with crisp cuffs.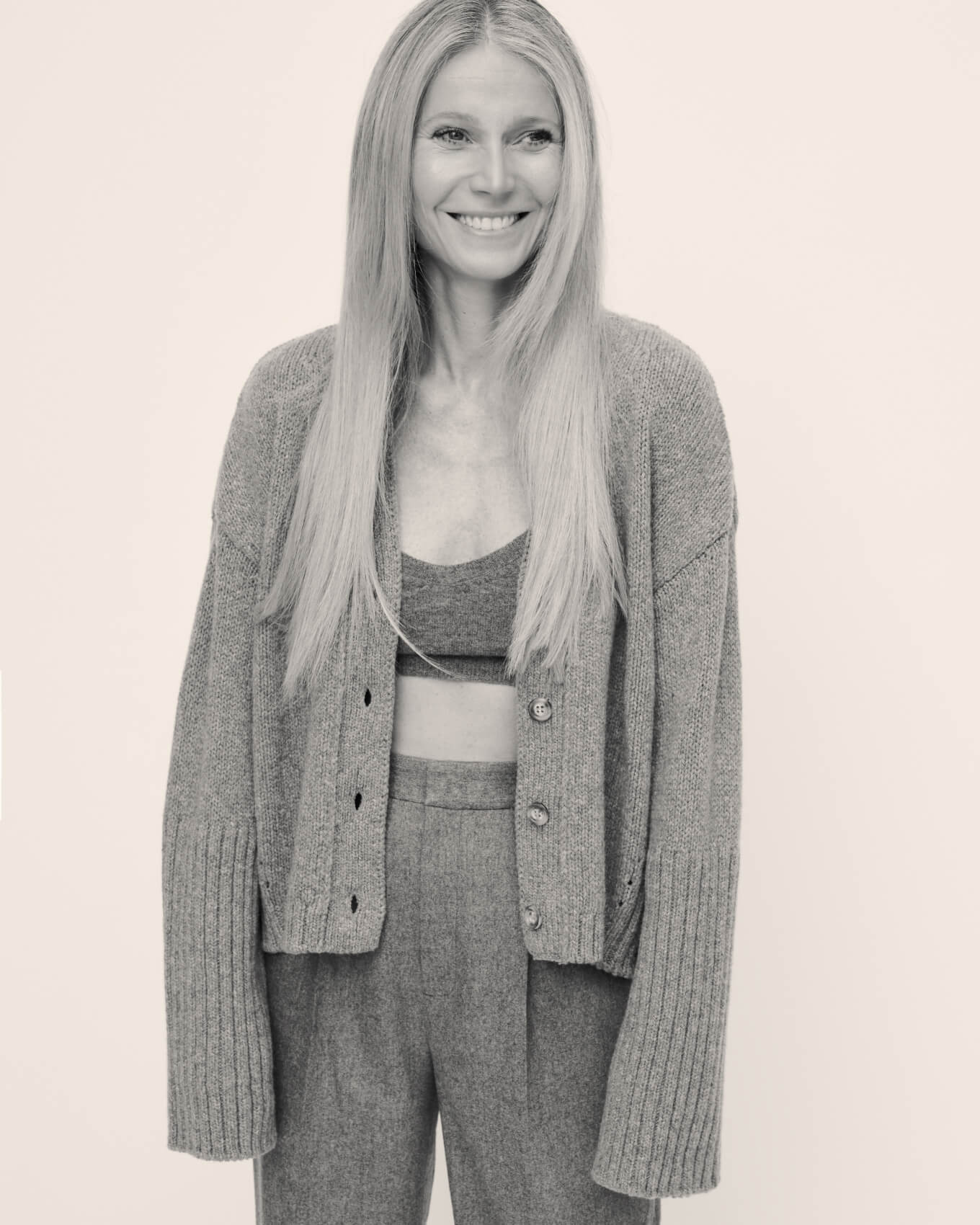 STYLED WITH: MARIA MCMANUS PANTS, goop, $690
Schnell High-Cuff Cardigan G. Label by goop, $595
Smoky-grey and slouchy-chic—with knuckle-grazing sleeves you can roll, scrunch, or cuff.
Theo Crewneck Rounded Sweater G. Label by goop, $595
Between the collar (nice and thick), the color (persimmon), and the wool-cashmere blend (so warm), Theo is a bright spot in any sweater stack.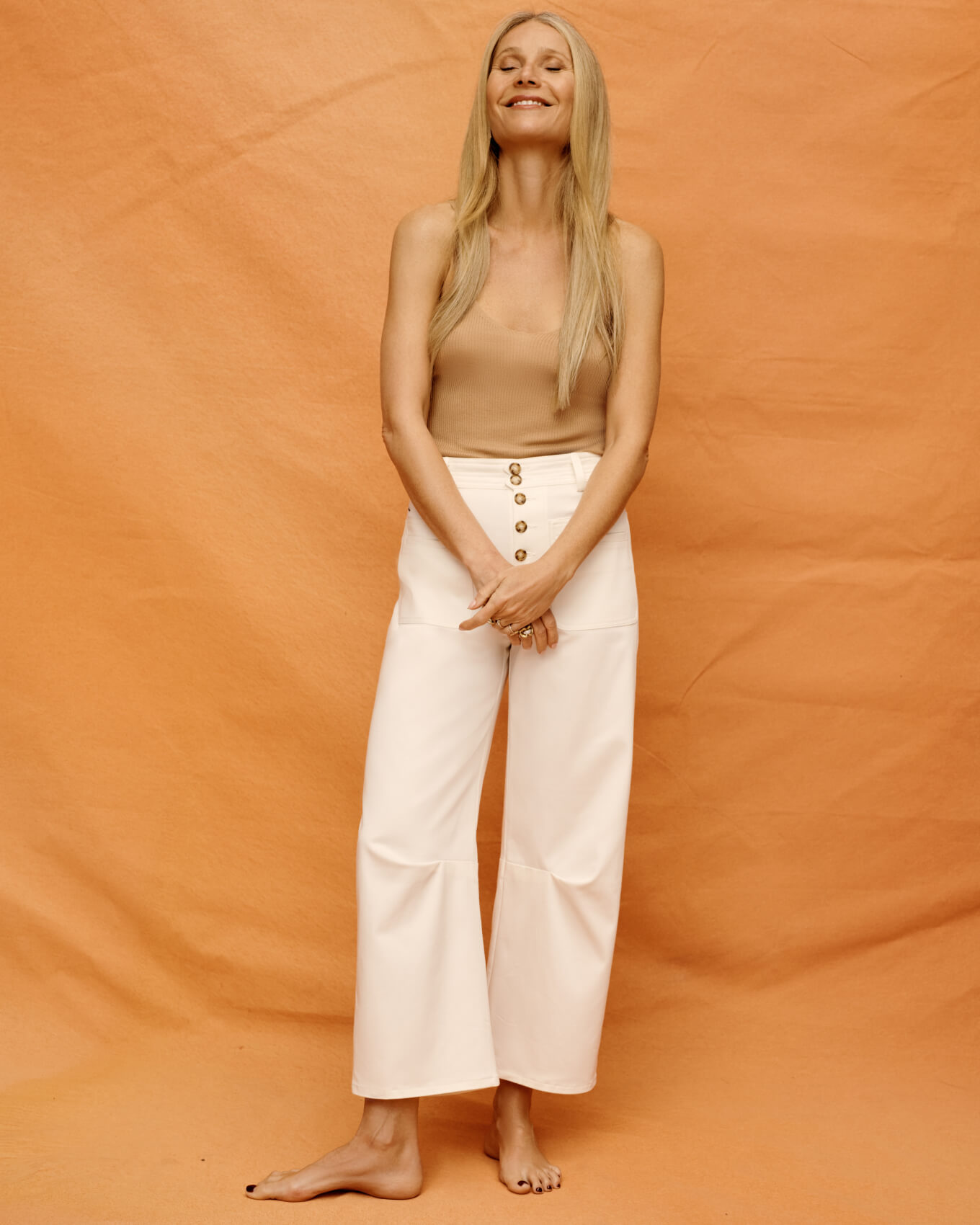 Tyler Utility Pants G. Label by goop, $325
A faux-horn button fly and darts at the knees give these utility pants a fashion-forward spin.
Neidorf Fleece Bomber G. Label by goop, $625
Shrug it on after a workout or before a walk—the plush fleece is like a nice, warm hug.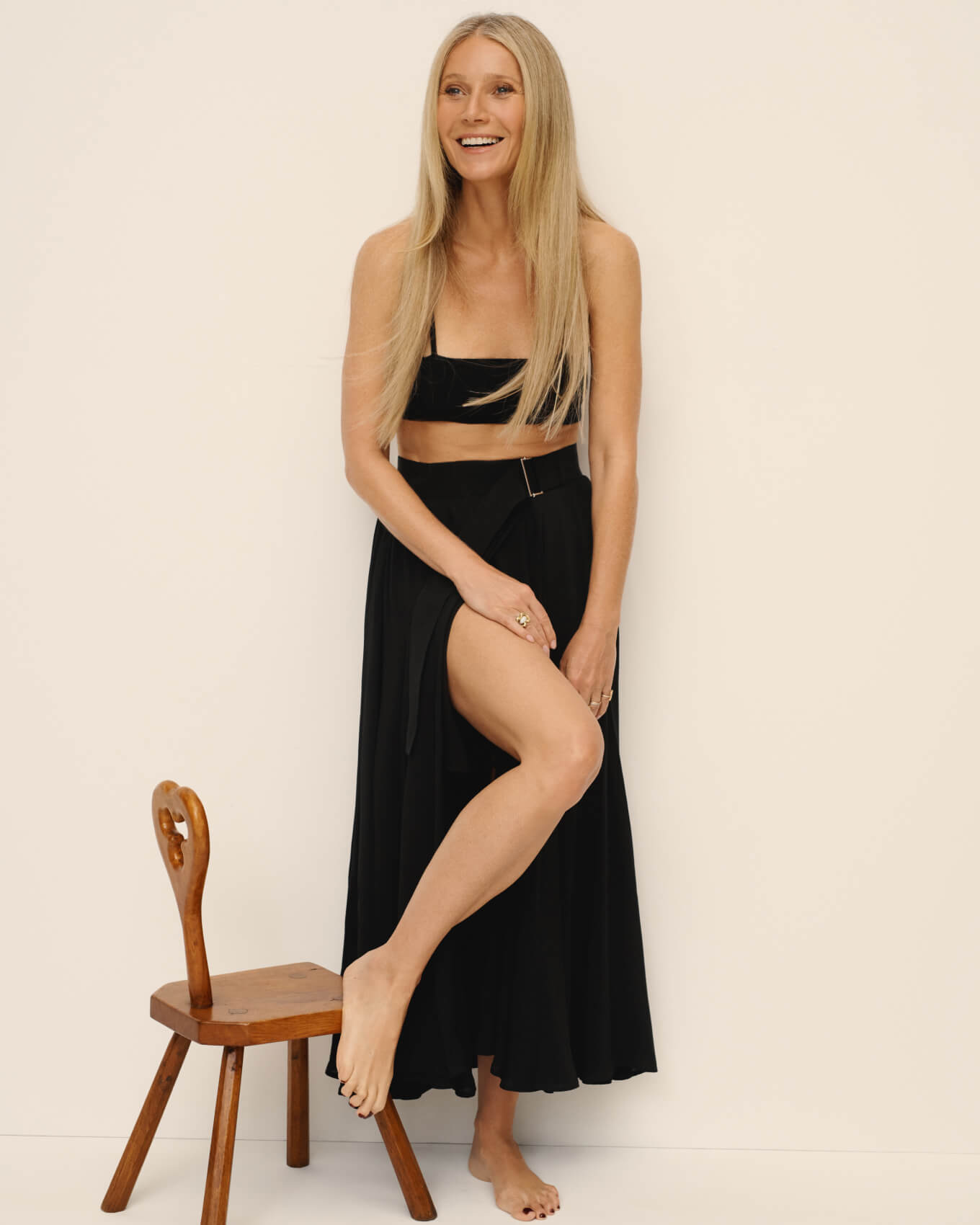 Jano Wrap Skirt G. Label by goop, $525
Simple, chic, and satisfyingly swishy, with a wide grosgrain waist that deserves to be seen.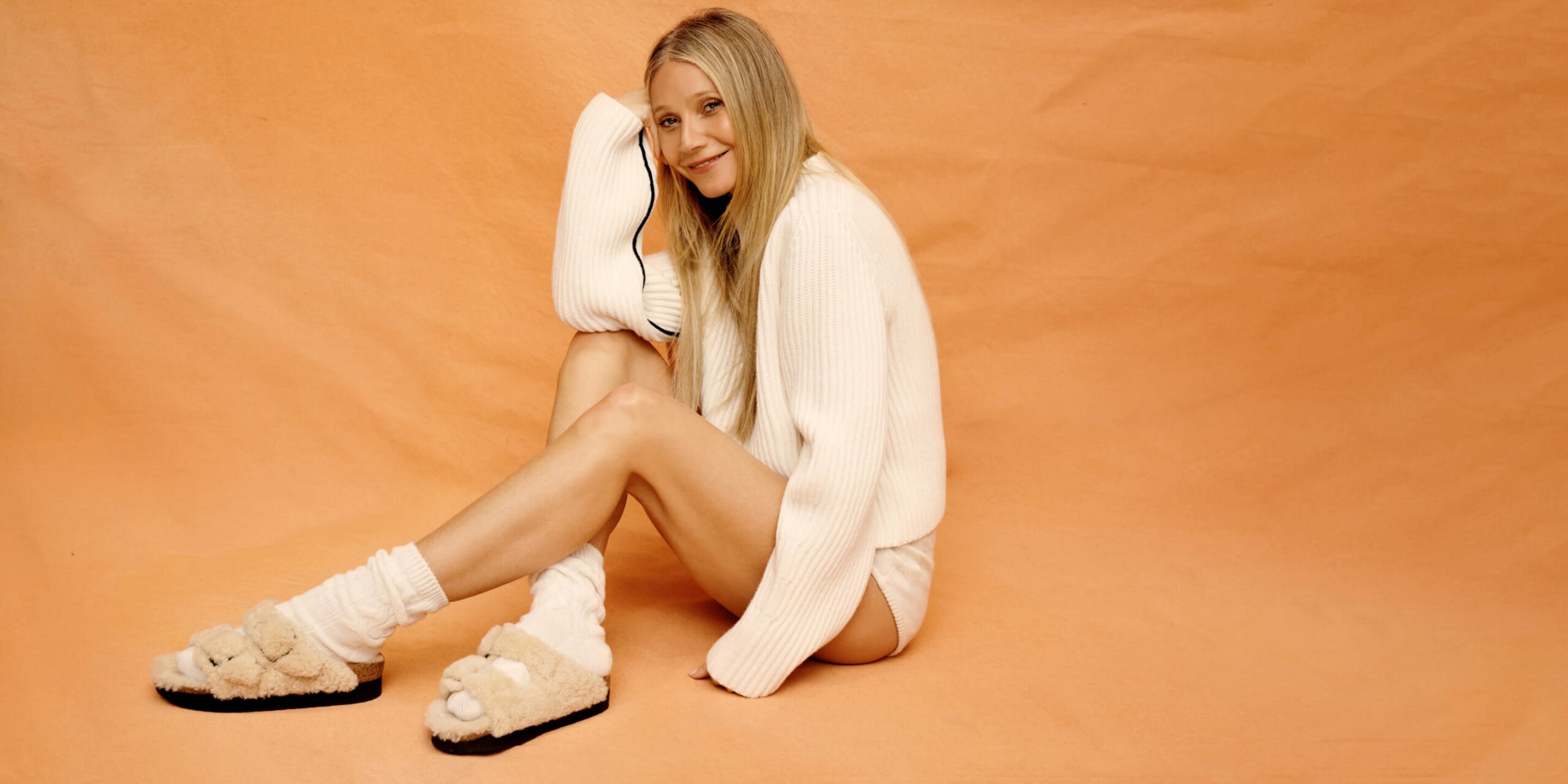 Heddi Tipped Round-Sleeve Sweater G. Label by goop, $595
The subtle crop, the gently rounded sleeves, the navy seams running down the sleeves and back—the beauty, here, is in the details.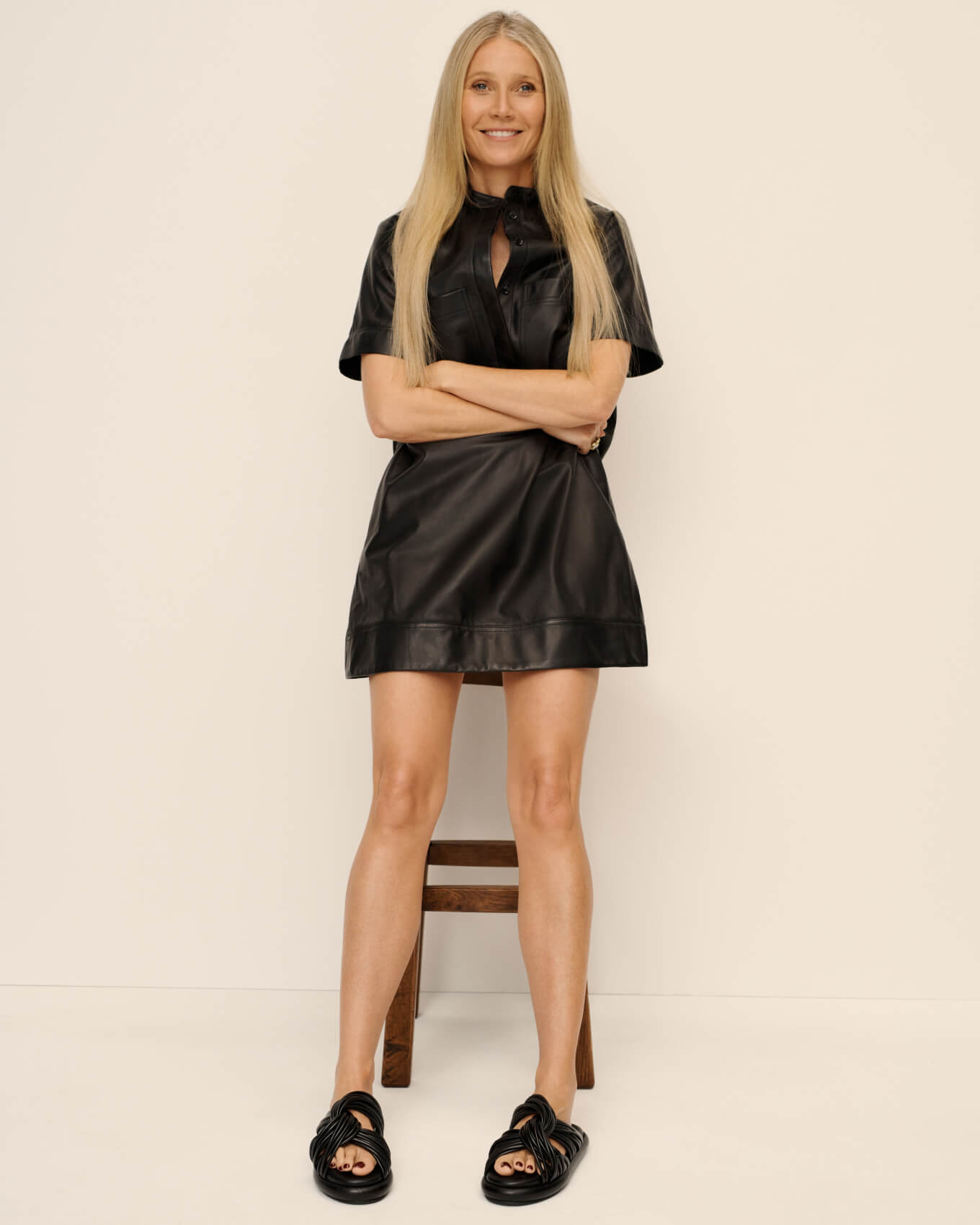 STYLED WITH: PROENZA SCHOULER SANDALS, goop, $255
Egarian Leather Utility Shirtdress G. Label by goop, $1,225
We're not sure what we love more: the incredibly soft leather or the A-line silhouette that hovers off the body.
Valeii Striped Hoodie G. Label by goop, $695
Combines the ease of a sweatshirt with the timelessness of a nautical knit.
SHOP THE COLLECTION
THERE'S MORE WHERE THAT CAME FROM