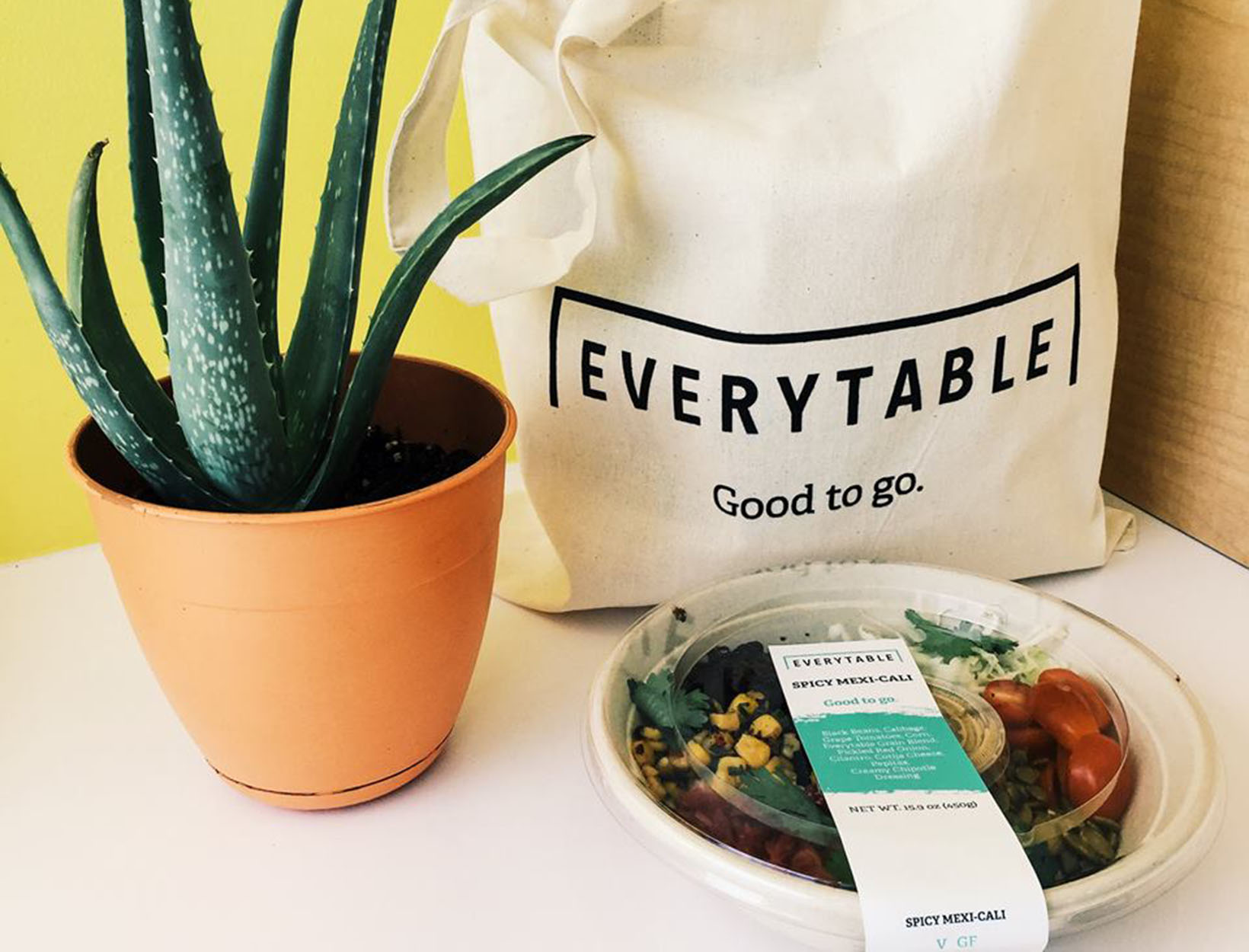 You Can Now Get Everytable's Amazing $6 Salads in Santa Monica
It's hard to find grab-and-go meals that are truly healthy—and where they are easy to find, they typically serve only the affluent, by virtue of being expensive and only located in fresh-food-rich areas. One of the few exceptions is Everytable, the fast-growing spot from former Wall Street trader-turned-food-activist Sam Polk and co-founder David Foster—which now has outposts in South LA, Baldwin Hills, Downtown, and now Santa Monica.
How it works: The for-profit model uses a central kitchen and small storefronts to keep costs low, while considering the store's location to set menu prices. "The needs of each community are different, so we thought, why not build a model where everyone can access the same meals at a price that makes sense for them? Each of our stores is designed to be profitable, but just differently profitable—operating at lower margins in lower-income neighborhoods and higher margins in more affluent communities," Polk explained to us last year. "Our variable pricing model ensures that healthy, wholesome food is affordable for all, no matter the neighborhood."
At Everytable's first west side location, which is tucked inside the Promenade's redesigned food court, The Gallery, you'll find everything from kale caesar salad to vegan miso sesame bowls to gluten-free pizza for littles—all priced at less than $7. You can, of course, take your meal to go, or find a perch on the outdoor terrace.