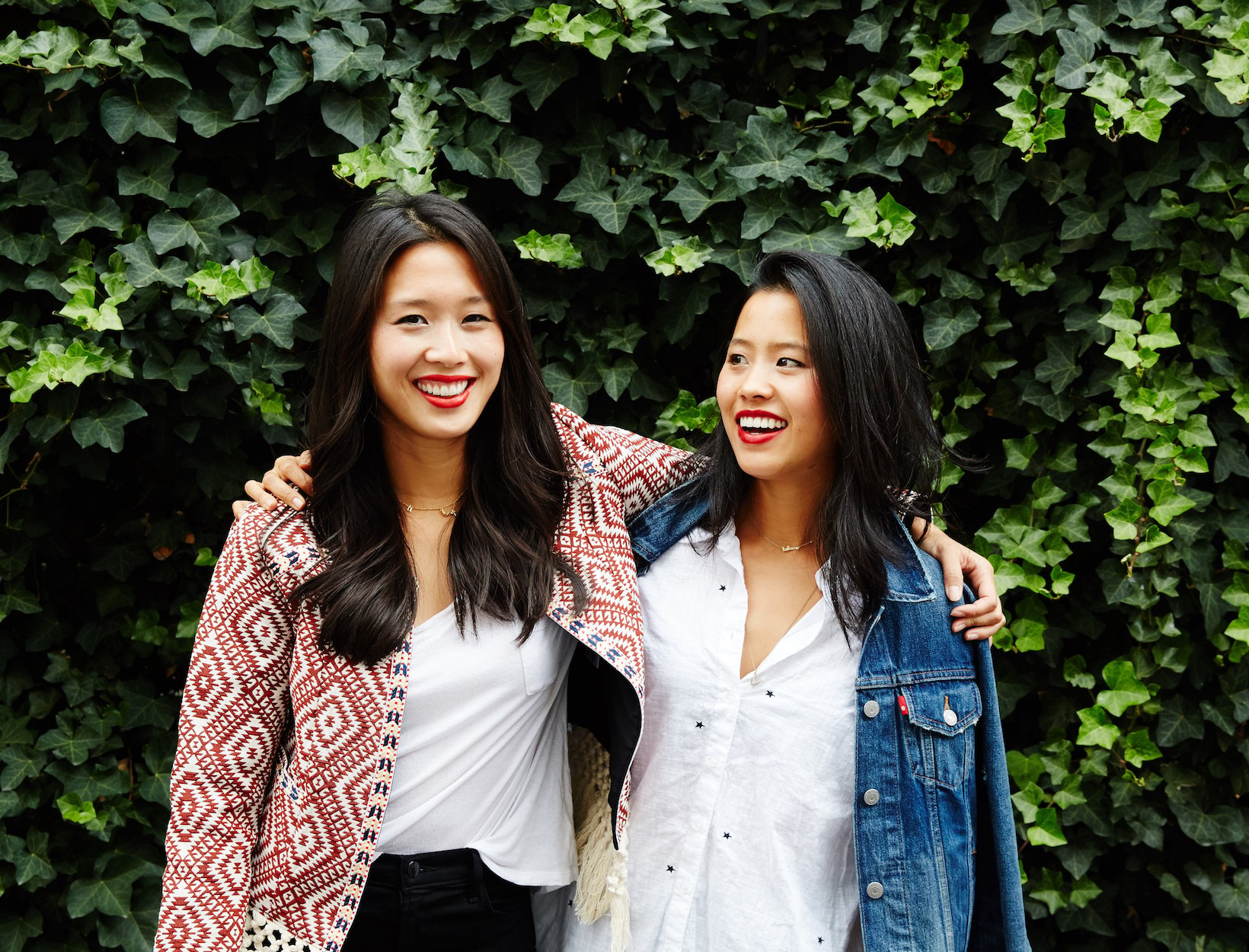 The Off-Duty Chef: Mimi Cheng's Sisters
With their crazy schedules and even crazier culinary skills, we've always wondered what chefs actually cook for themselves when granted a rare (and much-deserved) moment of down time. So in our new series "Off-Duty Chef", we're asking some of favorite our chefs for their at-home standbys, hoping their off-the-clock culinary lives are just like ours. (Spoiler alert: they're not.)
Healthy, homestyle Taiwanese dumplings were something of a rarity in New York City until sisters Hannah and Marian Cheng opened Mimi Cheng's Dumplings in the East Village back in 2014. Named for their mom, Mimi, the café takes inspiration from the hearty and nutritious dumplings the sisters had growing up. We've been huge fans of what these women do since the start, and we still can't get enough of their signature chicken-and-zucchini dumplings. Here, their essential fridge picks, along with two healthy, easy recipes for when they're sick of folding dumplings.
Hannah
What's the last thing you Googled?
"Best places to eat in South Africa."
If you could cook dinner for any five people, who would you choose?
"Tina Fey, John Legend, Serena Williams, Alice Waters, and Julia Child."
Marian
What's one dish you'd be happy to never make again?
"Sous vide pulled pork. Hand-pulling huge amounts of pork over and over again is very time-consuming and physically hard work."
Where do you eat on your nights off?
"Pasquale Jones, Lilia, Sweetgreen, 4 Charles Prime Rib, Union Square Café, Pylos."
FRIDGE CONFESSIONAL
Aka the three things you'll always find in their kitchen.
Hannah
Organic lemons:
"I add one to my water every morning — and they brighten just about any dish."
Garlic:
"Everything tastes better with sautéed garlic."
Kimchi:
"It's great for your gut, tastes good as a side dish, and you can make an easy meal out of kimchi fried rice in a pinch. "
Marian
Pasture-raised eggs:
"I love love love eggs, and I need a hearty breakfast to start the day. Truthfully, I could eat them for any meal."
Mimi Cheng's garlic chili oil:
"I grew up eating very spicy food, so I always need something to kick up the heat on dishes."
Avocado:
"It's basically a meal-in-one."
NO-FUSS RECIPES

This stew and dill rice is a nod to Hannah Cheng's recent trip to Greece. It's fresh, bright, healthy, and easy and we think it'd be just as delish with other herbs like chives, parsley, cilantro or basil.

This versatile dish works for any occasion. We love it as a way to use up leftover veggies from the farmers' market. (There's pretty much no bad combo of peak season produce, herbs, and eggs.)