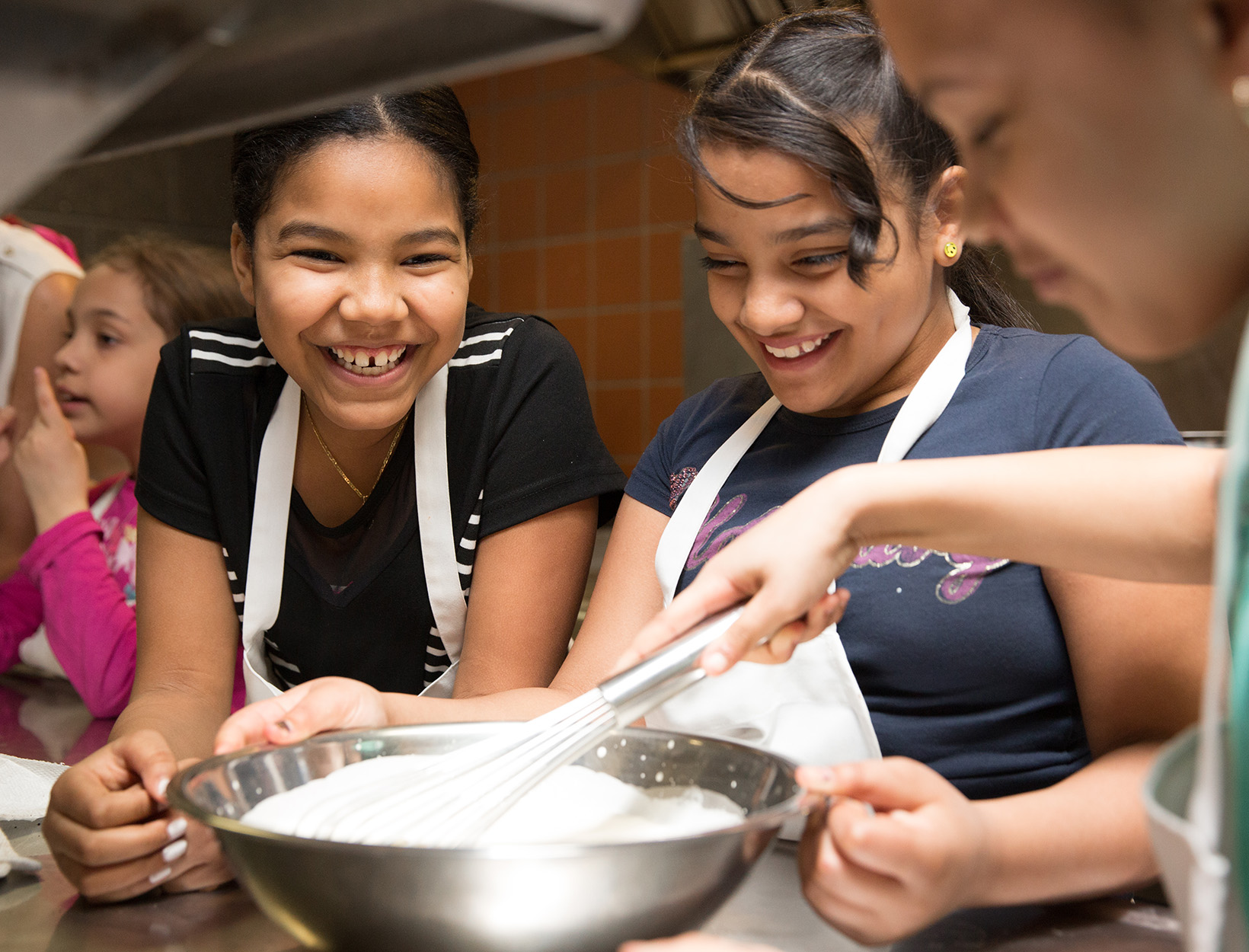 The Non-Profit That's Getting Kids in the Kitchen (Plus a Recipe You Can Make with Littles)
It's a fact that teaching people to cook makes them far less likely to become obese; teaching kids and teenagers from NYC's housing projects and low-income communities to cook pays off in innumerable other ways, too. Ten years old this year, New York's Sylvia Center connects low-income kids to the power of cooking for themselves, eating well, problem solving, and team-building through hands-on cooking and farming experiences.
Watch a graduate of the program who grew up in a housing project talk about his new job as a chef, another about her journey to college inspired by her work with cooking, or a mom of a participant talk about what her kid taught her about ways to eat more healthily, or how cooking together has brought their family together, and you understand the Center's credo of building character and confidence through cooking on a visceral level. Watch some kids planting seeds in the greenhouses at the Center's farm upstate, or a group of teenagers bursting with pride over the deliciousness of the soup they just made, and you'll want to both cry, cook, plant, and donate.
Here, one of their most popular-with-kids spring recipes of all time, vegetable soba noodles from the Sylvia's Table cookbook.