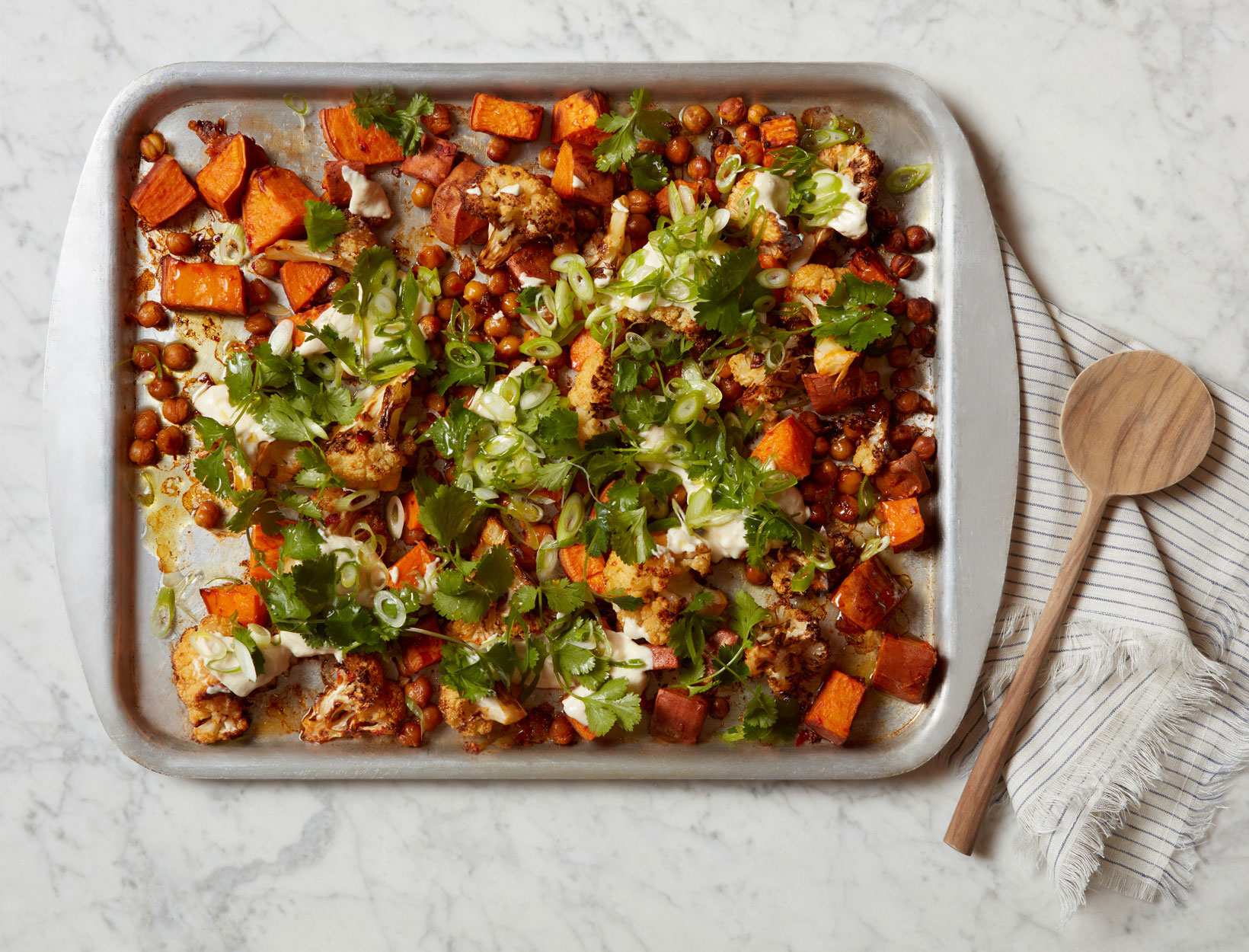 The goop-Kitchen Guide to: Harissa
If you didn't grow up using a particular ingredient, figuring out how to freestyle with it takes imagination, practice, and perhaps a little guidance. If we ever recommend an esoteric ingredient, we will follow up with a few no-recipe recipes, tips, and shortcuts from the goop kitchen—ensuring that unpronounceable label in your pantry has life beyond one meal.
After making the Harissa Roasted Vegetables and Chickpeas with Tahini Yogurt from our sheet pan dinner story, you might be wondering what else you can do with the bottle of harissa you went out and bought. Glad you asked! This incredibly versatile, dynamic, deeply flavorful North African spice paste is actually the national condiment of Tunisia. Traditionally, it combines a variety of sweet and hot chili peppers, along with aromatics, like cumin, garlic, coriander, and sometimes saffron. While different brands vary in level of spiciness, it's a safe bet that any harissa is pretty hot, so always taste as you go. There are tons of ways to use harissa, but here are a few of our favorites.
Slather it on grilled meats, fish, and veggies. There is no going wrong here. Thin a few tablespoons of harissa with a little olive oil (how much depends on the consistency of your harissa) and rub it all over a spatchcock chicken right before grilling. This also works beautifully on lamb chops, salmon, and eggplant.
Swirl it into yogurt or aioli for a next-level sauce. Harissa's great as a mayo upgrade for sandwiches or French fries; whisked into vinaigrettes for a spicy, creamy dressing; or dolloped onto grain bowls along with lots of fresh herbs. It's also the perfect dip for crispy, oven-roasted fingerling potatoes (which is basically patatas bravas, but maybe better).
Serve it alongside eggs and greens. Hot sauce and eggs is not exactly reinventing the wheel, but the deep earthy flavors of the chilies play perfectly alongside rich eggs and bitter greens, like beet tops, kale, or dandelion. The added kick from the chilies makes breakfast for dinner an even more appealing weeknight supper.