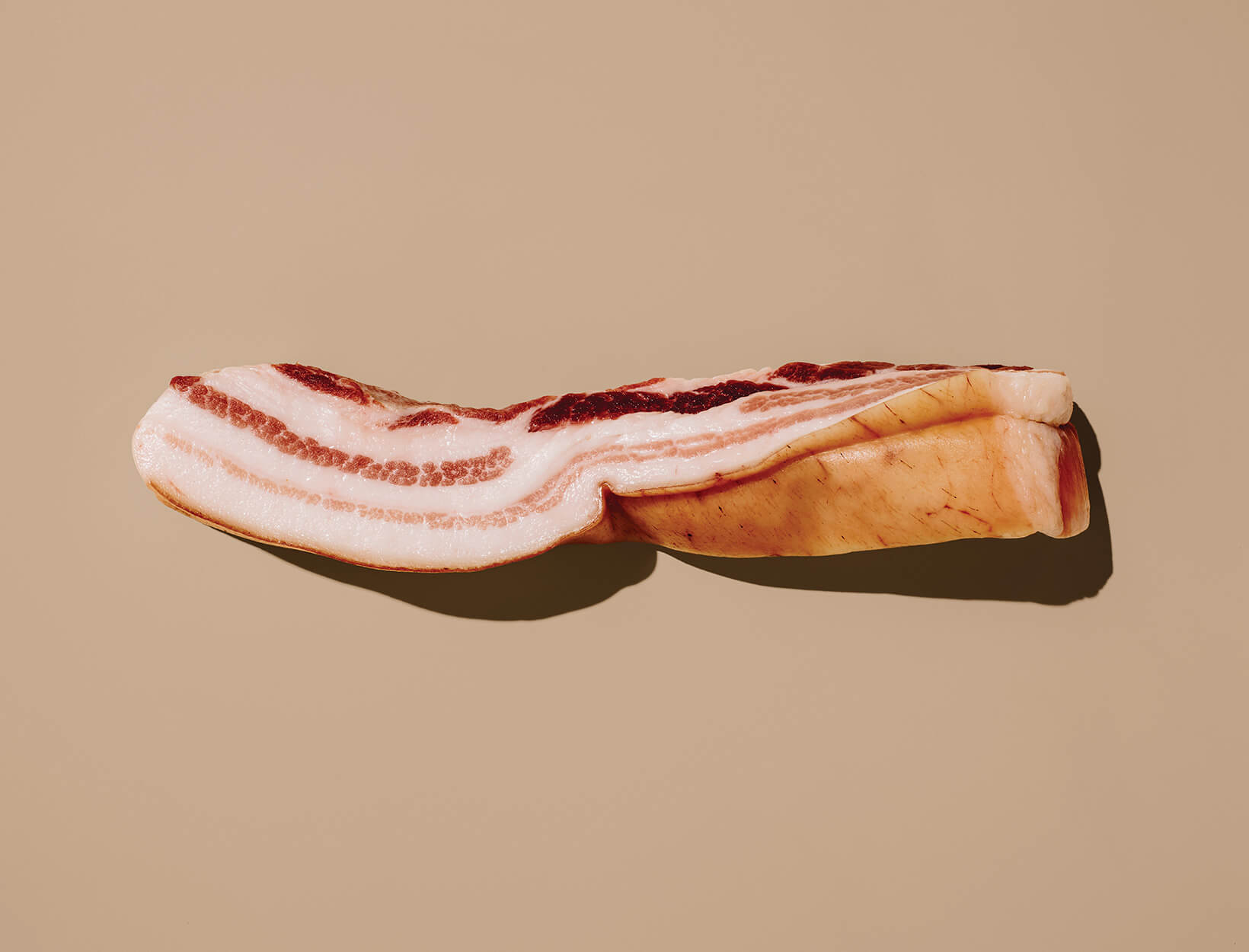 The goop Guide to the Butcher Counter
Between "pasture raised," "antibiotic-free," "heritage," and "organic" (among others), making a responsible, healthy, and informed decision at the butcher counter is pretty overwhelming. So in this latest edition of our goop buying guides (see our other pieces on eggs, produce, and seafood), we're tackling the complex world of meat and poultry.
We've researched every nebulous (sometimes intentionally, it turns out) term associated with buying meat, and put together a user-friendly glossary with all the info you need and none of the confusing bureaucratic lingo. And because we love an NRR (No-Recipe Recipe), we also asked Jocelyn Guest, co-butcher and co-owner of White Gold—an incredible, full-service, whole-animal butcher shop/restaurant on Manhattan's Upper West Side—what to do with our meat and poultry once it's been successfully procured.
A note on meat purveyors…
As is true with the sourcing of any good quality ingredient, the best advice we can give is know your food producer, shop local, and ask lots of questions. When you shop with small, independent butchers like White Gold and Belcampo, where the staff is super passionate and well-informed, you can feel really good about the product you're buying and the food system you're supporting. If you don't have one of those shops in your neighborhood and you're relying on a regular supermarket, where you can still find really good quality meat, just get familiar with the terms defined below, and you should be good.
The Glossary
ORGANIC: All livestock labeled organic must be raised without genetic modification and in a way that conserves natural resources and nurtures the greater farm ecosystems. This includes year-round access to the outdoors on organic land, a diet of 100 percent organic feed, and a life completely free of antibiotics and growth hormones.
100% GRASS-FED, GRASS-FED GRAIN-FINISHED (beef and lamb): 100 percent grass-fed means the animal will be fed only grass for its entire life (with the exception of mother's milk before weaning). Grass feed is particularly important for cows, because as ruminants, their bodies don't easily process grain, causing them to develop health problems that often require treatment with (often tons of) antibiotics.
If meat is labeled as grass-fed without either saying "100% grass fed" or "grass-fed and finished" it's possible that the meat has been grass-fed and grain finished. This means that for the last three to five months of the cow's life, it's fed grain to quickly fatten it up and impart the flavor of grain fed beef.
PASTURE RAISED: Pasture raised means that the animals lived and grazed on pasture during the grazing season. However, it doesn't mean that they exclusively ate grass, or that the grass they ate was organic.
You can find pastured meat that is also grass-finished and/or organic, just look for it to be labeled as both.
NO ADDED HORMONES: While the use of added growth hormones in poultry and pig farming has been banned by the FDA for years, it is still allowed for conventionally raised lamb and beef.
ANTIBIOTIC FREE: Meat "raised without antibiotics" usually implies that the animals are raised in conditions similar to organic, but without the organic certification. An accompanying "USDA Process Verified" shield would ensure that the producer has had their claims verified.
HERITAGE BREED: Heritage breeds of livestock are akin to heirloom varieties of produce—they are vintage pure breeds that are being restored by select farmers. This not only keeps certain breeds from extinction, but promotes biodiversity, as the selection and breeding process are focused on breed characteristics other than flavor and product yield—which are the only characteristics conventional farms breed for.
FREE RANGE: Free range only applies to poultry and currently only indicates that the animals had access outside. Neither the total amount of time spent outside, nor the quality of the outdoor space, are specified in the USDA regulations.
Jocelyn's NRRs
Beef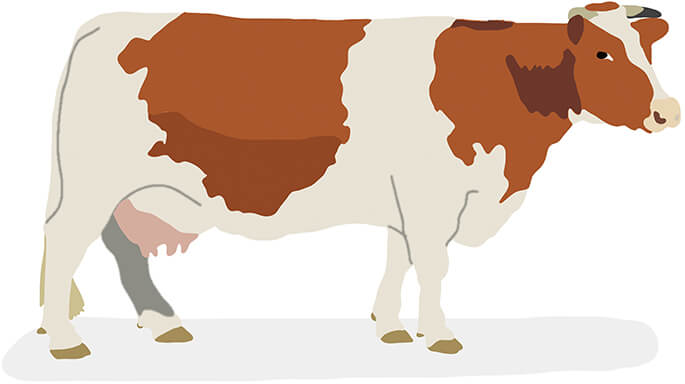 Stew (chuck, brisket, short ribs, cheeks, oxtail)
Salt the meat the night before. The next day, sear the hell out of it. Take that out, and sear favorite vegetables. Take that out, sear garlic. Dump in a bottle of red wine to scrape up all the brown bits. All the ingredients back in, cover with stock, simmer until fork tender. Throw in some herbs at the end.
Quick Steak (flat iron, bavette, skirt)
Salt generously with kosher. Get a pan SCREAMING (!) hot. Sear both sides two minutes, pop in a 325°F oven until cooked the way you like (3-4 minutes for rare, 5-6 minutes for mid-well). Finish with a plop of marrow butter (or other butter) while it rests for 10 minutes.
Lamb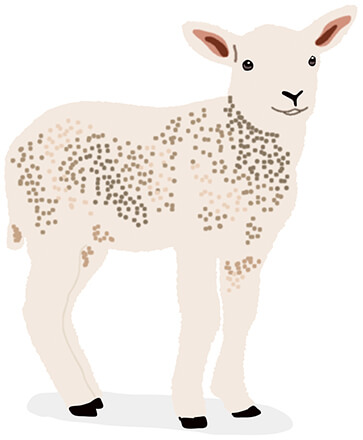 Grill (rack, butterflied leg, loin chops)
Slather with a mixture of greek yogurt, red wine vin, rosemary, salt, and pepper. Sear both sides hard on the hot side of a grill. Move to the cooler side of your grill/upper rack to finish cooking.
Roast (whole leg) Cut little slits in the leg with a paring knife. Stuff in garlic cloves and bits of rosemary. Cover with salt. Pop in a 500° oven for 15-20 minutes until brown. Lower oven to 300°F and cook to 135°F internal.
Pork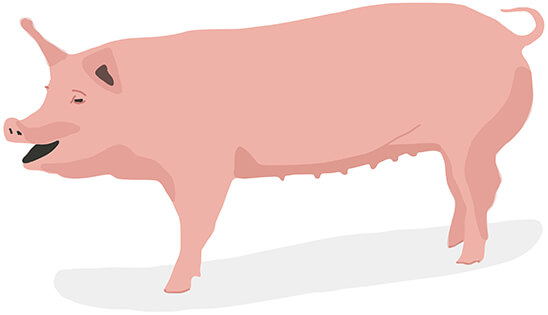 Sear (pork chop or even better, pork sirloin chop!)
Salt your chop. In a ripping-hot pan, hold your chop fat side down with tongs. (It will render some free cooking oil!) Then sear both sides until crispy and brown. Kick the heat down and cook to 135°F. Rest. Cut.
Carnitas (pork butt)
Season your cubed butt with salt, oregano, cumin, etc the night before. The next day, cover it in melted pork fat. Cover with aluminum foil and pop in a 225°F oven for several hours or until fork tender. Pull apart and…TACOS!
Poultry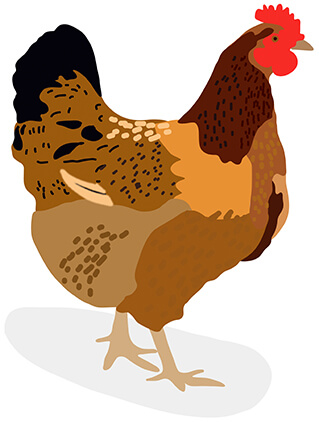 Piccata (breast)
Pound the crap out of a chicken breast until it's uniformly flat. Mix some almond meal, salt, pepper, and herbs together. Dredge the breast in the mixture. Sear hard and finish in the oven. After it rests, squeeze fresh lemon juice over the top.
Roasted Legs
As always, cast iron. Very hot. Marinate legs in yogurt, chili, herbs, vinegar. Sear in your pan and cook in the oven (skin side up!) until the internal temperature reaches 160°F.