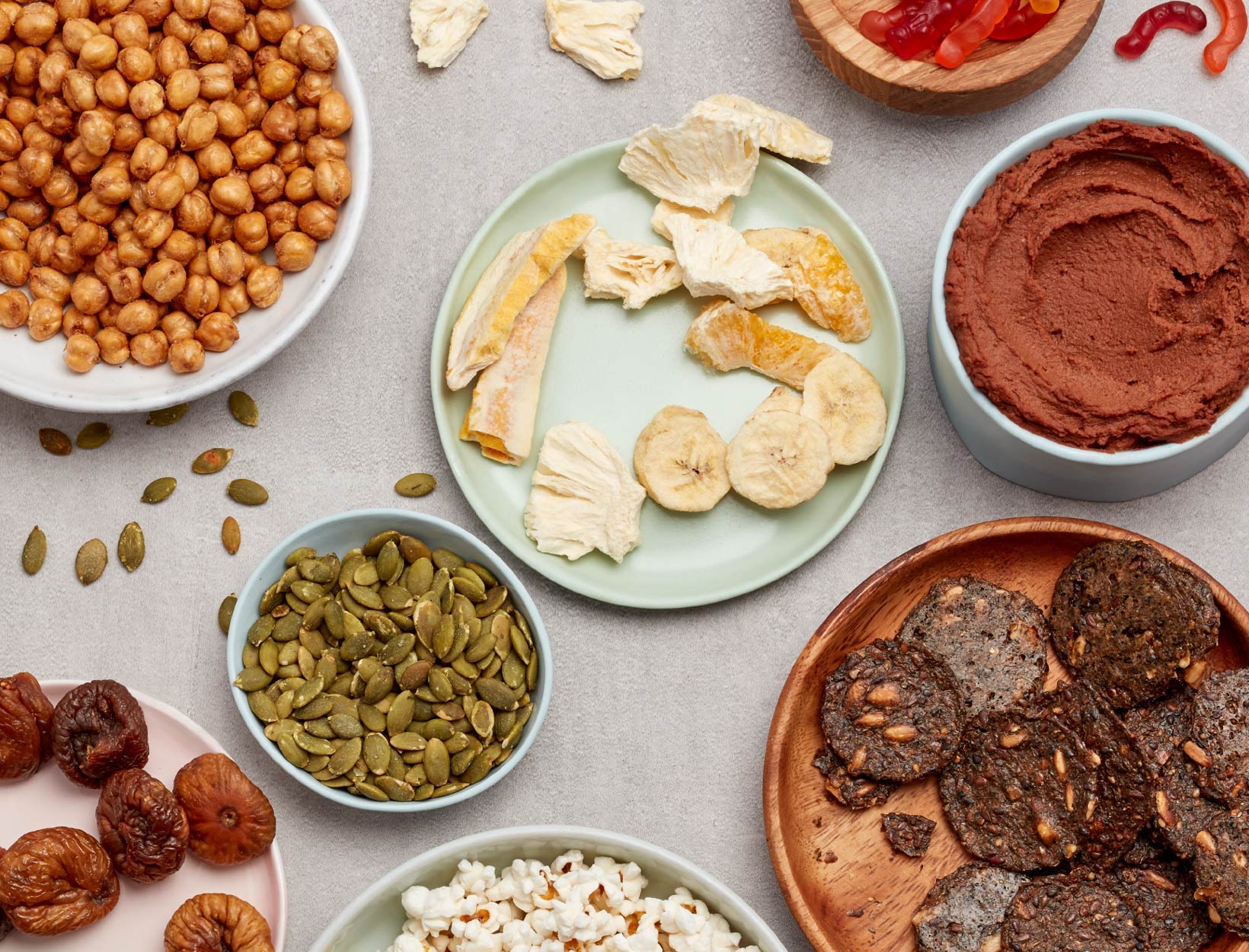 The goop Guide to Happy Snacking
In partnership with our friends at


A decent snack is hard to find, particularly at work. A spectacularly delicious one with even the faintest nutritional value is a unicorn. Leah Silberman, a New York–based registered dietitian and nutritionist and the founder of Tovita Nutrition, knows this well. "I tell my clients that the key to creating the healthiest and most satiating snack is combining sources of fiber and protein—and sometimes healthy fat," she says. "For instance, if you snack on a plain apple, you're likely be hungry again shortly after, which often leads to eating the chips…and the dip, etc. If you simply add one or two tablespoons of nut butter to that apple, you're more likely to be satisfied until your next meal, so you won't eat the chips and dip and everything else you promised yourself you wouldn't touch. The combination of the apple (fiber) and nut butter (protein and healthy fat) takes a bit longer to digest than the solo apple, so it keeps you fuller, longer."
Beyond basic apples and nuts butters, though, Silberman says there's a world of deliciousness to be enjoyed in the work-snack department, whether you love sugary, chocolaty, salty, or nutty options.
Drinks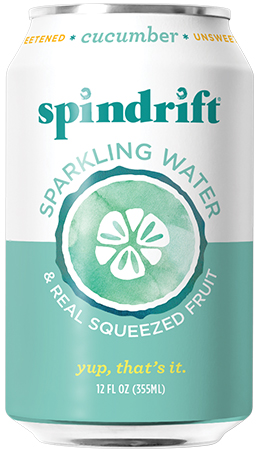 Sugar-bomb sodas are probably the worst snack choice there is. If you crave a fizzy, tingly jolt of flavor, these sparkling waters are flavored with real squeezed fruit juice instead of mystery fruit "essences." They come in many flavors, and we especially love the grapefruit and the cucumber—both are light, sparkly, and absolutely delicious.
Sweet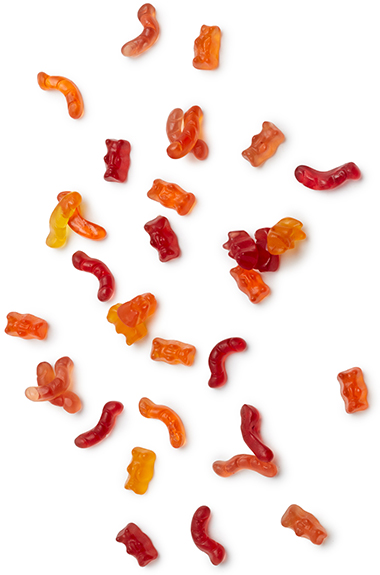 Okay, these are technically candy. But they're a cleaner alternative to the gummy bears you grew up on. These bears (or worms) are made with organic cane sugar and flavored and colored with natural fruit extracts and dyes. Plus, they come in individual packets for portion control.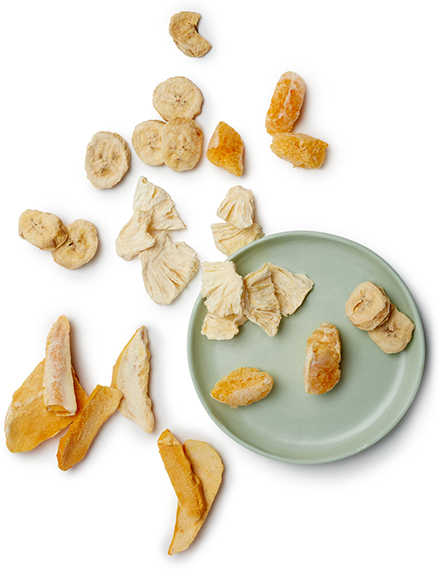 Freeze-dried fruit is a great snack option because of its super satisfying crunch. "It sort of satisfies a chip craving and a sweet tooth all at once," says Silberman. Not to mention the ingredient list is just the fiber-filled fruit itself, with no preservatives, additives, or added sugar.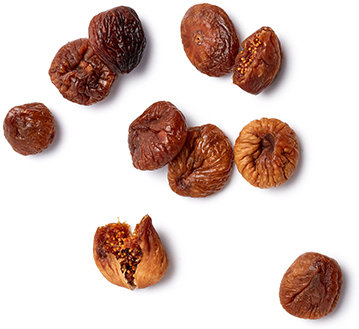 Conventional dried fruit often contains added sugar and sulfites, but Sunny Fruit Dried Fruit portion packs are made with fiber-intense fruit and nothing else. We especially love the figs and mulberries.
CHOCOLATY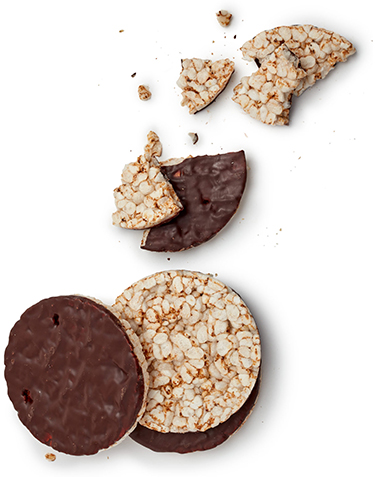 There's nothing quite like the crunch of a rice cake. It's taken to the next level with a delicate layer of dark chocolate. These are great on their own, though we love them with sliced bananas or almond butter and a sprinkle of sea salt on top.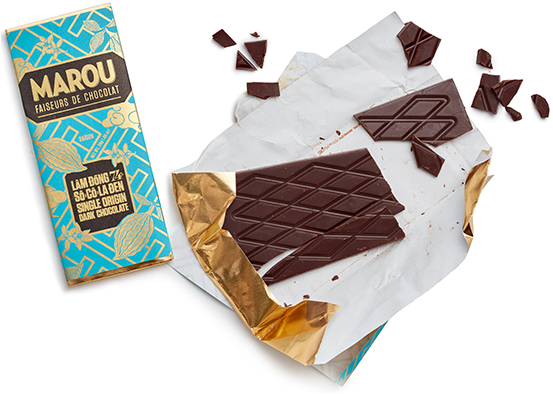 This truly exceptional chocolate happens to come in a beautifully wrapped mini size, perfect for a sweet bite after lunch. Keep a few in your desk for snacking. (They're also pretty enough to give as a last-minute gift.)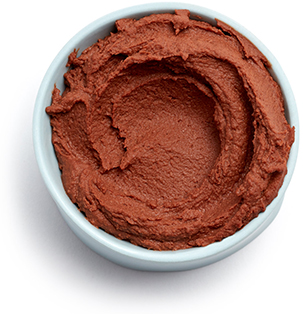 This may sound crazy, but it's also crazy-good. This Nutella alternative is dairy-free, low in sugar, and made with protein-packed chickpeas. Silberman likes it as a dip for apples or strawberries.
SAVORY-SALTY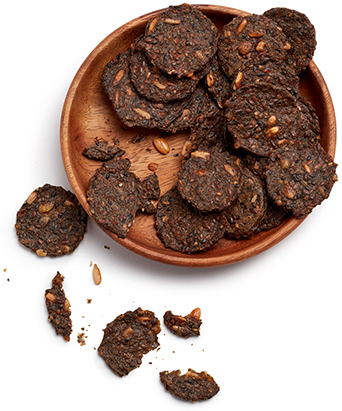 We've been on the Mary's Gone Crackers train for a while, but this combination of black sesame and seaweed is our new jam. To add some healthy fat to these fiber-rich, gluten-free seed crackers, eat them with hummus or an avocado.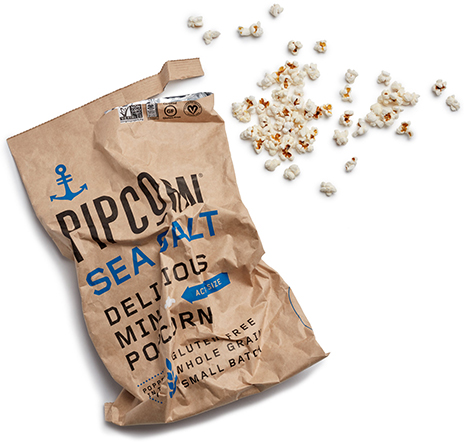 Pipcorn is adorable mini, non-GMO popcorn that comes in many delicious flavors. "A serving of this popcorn is two cups, which is great if you're the type of snacker who thrives on quantity," says Silberman. "Each serving contains between four and five grams of fiber, and the more fiber, the better."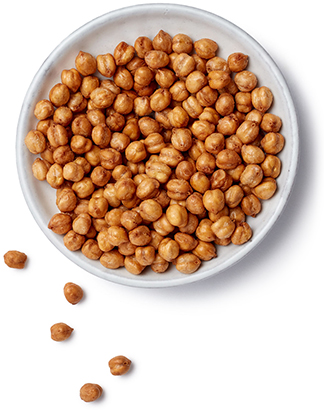 These roasted chickpeas are salty, savory, and crunchy, and with roughly five grams of protein and five grams of fiber per serving, they'll definitely keep you satisfied. The Chili Lime and Thai Coconut flavors are in heavy rotation here at goop HQ.
NUTS AND SEEDS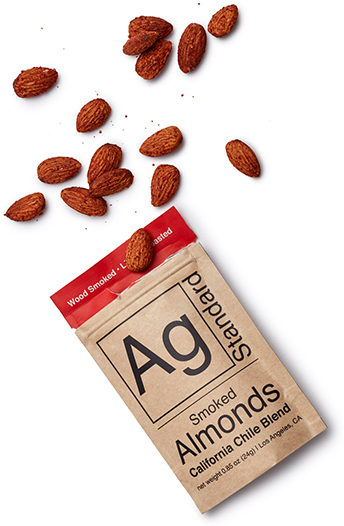 These smoked nuts come in convenient and chic little parcels you can enjoy at your desk or on the go. We especially love the smoky kick of the California Chile flavor, but they also come in other deliciously familiar flavors—like Salt + Pepper and Ranch—that totally satisfy a chip craving. And of course they're full of protein and fiber.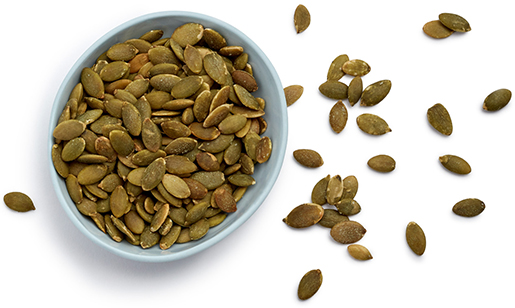 Pumpkin seeds are nutritional powerhouses, says Silberman: "They contain a range of minerals, from manganese to zinc, and have eight grams of protein per serving." Snack on them right out of the bag, or toss them on a salad.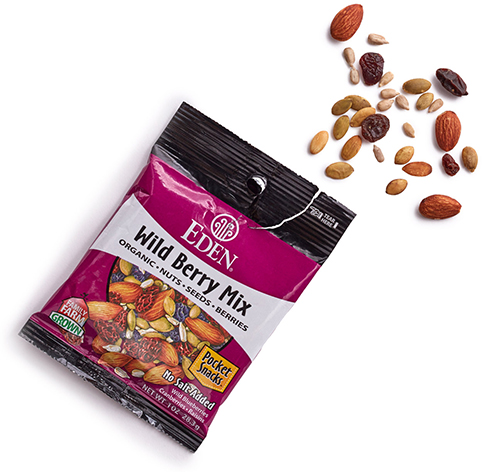 Trail mix might seem like an obvious choice, but so many options are packed with preservatives and sugar. We love the wildberry mix from Eden Foods. It's got dried fruits, nuts, and seeds in preportioned snack bags, making it great on its own or sprinkled over yogurt for a little crunch.