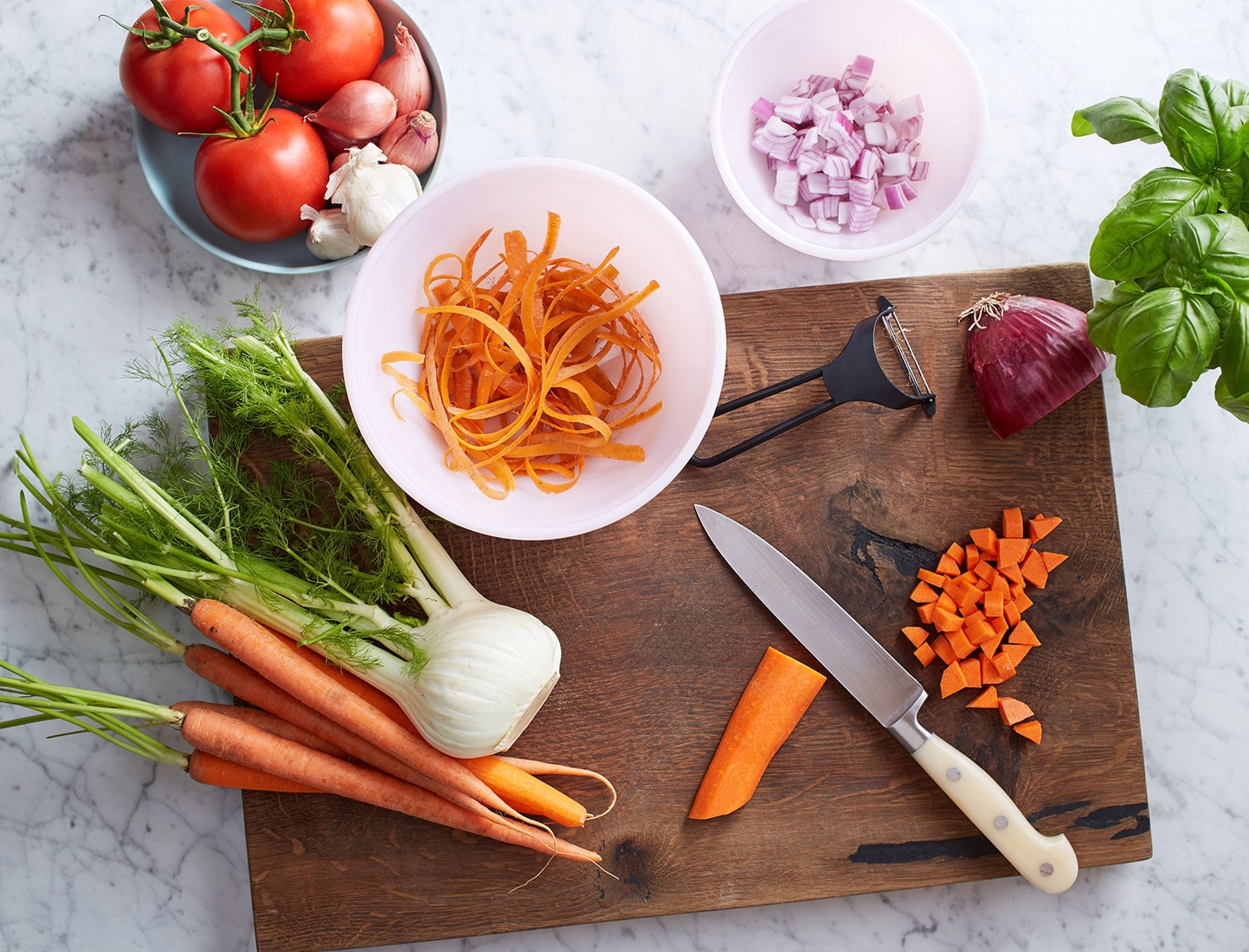 The Complete Kitchen Registry
What's an essential—and what's just not worth the shelf space? The ideal kitchen registry should set you up, not weigh you down. Here, our list of the best basics to ask for, whether you're setting up your new life together as a couple—or, if the days of wedding registries are behind you, you're in need of a little kitchen refresh.
APPLIANCES
Sure, an ice cream maker is fun, and if you've got space there's no reason not to throw one on your registry, but these are the only five appliances you actually can't live without.
COOKWARE
No, you don't need six different Dutch ovens, at least not to start. These pots and pans will cover all the bases, allowing you to thoughtfully grow your assortment over time. Start with one cast iron pan: we love the clean lines and environmentally responsible mission of the Borough Furnace skillet, but Lodge makes an awesome (and way more affordable) option, too.
TOOLS
From grating and peeling to straining and spinning, these often-overlooked tools are the backbone of any kitchen.
KNIVES & CUTTING BOARDS
A good set of knives (at least one paring, one chef, and one bread knife) plus a steel and a stone to keep them sharp are essential. And since your knives will likely get more use than anything else in the kitchen, this is definitely a place where investing makes sense. Don't forget cutting boards–get at least three in various sizes, including a couple of pretty ones that can double as serving platters and cheese boards.
GLASSWARE & BARWARE
Start with eight red wine glasses, eight white wine glasses, and eight champagne flutes. Throw in a few sets of simple glasses for water and juice, and a pretty cocktail kit so you can show off your mix-master moves.
FOR THE TABLE
Don't go too crazy here: one tablecloth, a set of napkins, plates, bowls, flatware (pretty enough for entertaining but sturdy for everyday use), and a set of good-quality steak knives is enough to get you started.
SERVINGWARE
Get a selection of bowls and platters in different sizes (smaller ones for when it's just you two and larger ones for holidays and dinner parties) and at least three sets of serving spoons.
COFFEE & TEA
Everything you need to get your morning started right.