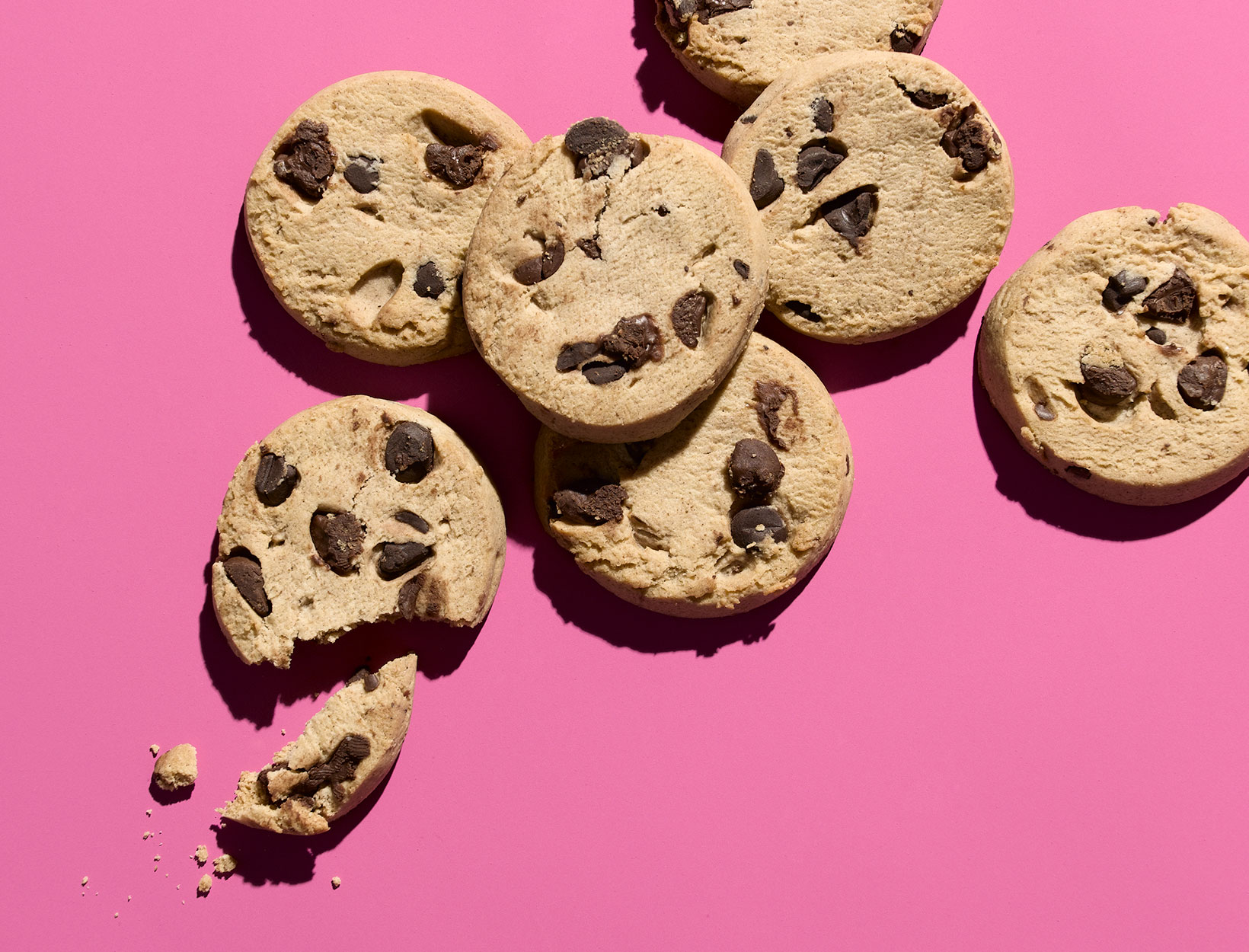 The Busy Person's
Guide to (Healthier)
Store-Bought
Holiday Ingredients
In partnership with our friends at

We (of course) love homemade. But store-bought makes life—and especially the holidays—immeasurably easier. It can also be pretty delicious, even if you're gluten-free, dairy-free, organic, and/or vegan. We scoured grocery store shelves for best-in-class, goopy, alternative holiday ingredients, from vegan puff pastry and the best organic chicken stock to organic candy cane pops.
CANDY CANES

YumEarth Organic Holiday
Candy Cane Lollipops

Organic candy canes are hard to find, so when we heard YumEarth made one in lollipop form, we were thrilled. The ingredients are as wholesome as you can get in the candy world, plus the lolly format leaves no sticky fingers.

MARSHMALLOWS

Dandies All Natural Marshmallows

These vegan marshmallows are perfectly pillowy with just enough chewiness. Great for sweet potato casseroles, Rice Krispies treats, hot cocoa, and
even s'mores.
ALTERNATIVE
MILK EGGNOG

Trader Joe's Almond Nog

Store-bought nogs are tough, and alternative-milk nogs are even more so. Trader Joe's Almond Nog isn't overly spiced or sweet, leaving you plenty of room to doctor it up however you like. Bourbon and extra nutmeg? Go for it. Prefer it straight? Still a winner.

BOXED STUFFING

Aleia's Plain Gluten Free Stuffing

This gluten-free stuffing has the best texture of all the brands we tried. We also love that it comes unseasoned, so you can control not only the flavor but also the saltiness (most boxed stuffing is
high in sodium).
CANNED PUMPKIN

Farmer's Market Organic Pumpkin

This canned pumpkin is not just organic—it also comes in a BPA-free can. It's perfectly sweet and creamy and works beautifully for everything from quick breads to pies; it's even a great filler for stuffed pasta.

PREMADE PIE DOUGH

Whole Foods Gluten Free All Butter Pie Crust

You won't miss the gluten in this piecrust, which uses all butter for a tender, flaky result. It's sturdy enough to hold its shape beautifully for custard or
fruit pies, too.
COOKIE DOUGH

Cappello's Gluten Free Vegan
Chocolate Chip Cookie Dough

Whether you slice off a few for Santa or bake the whole log for your office party, this gluten-free cookie dough is absolutely delicious. And because it's vegan, feel free to indulge any raw-cookie-dough cravings.

CHOCOLATE CHIPS

Enjoy Life Chocolate Morsels

The best dairy-free chips out there. We love them in barks and truffles for homemade holiday gifts.
BROTH/STOCK

Stock Options Chicken Stock

You can basically skip boxed and canned broths entirely for this freezer-aisle one. We use it in the goop test kitchen for just about everything. Note: Stock Options also makes excellent demi-glaces, if you need a shortcut for gravy.

HOT COCOA

Belgian Drinking Chocolate

This organic cocoa mix blew away the competition because of the Belgian chocolate chunks included in the mix: Once you stir in warm milk (or alternative milk of your choice), the chunks melt, making the cocoa extra rich.
PUFF PASTRY

Aussie Bakery Vegan Puff Pastry

We were so impressed with this pastry—in the blind test, we couldn't tell it was vegan! The texture is light and flaky, it tastes delicious, and it's brilliant for either sweet or savory toppings.

MATZOS

Yehuda Gluten Free Matzo-Style Squares

These GF matzos are perfectly crisp and satisfying crunchy. They work beautifully for matzo brei, matzo bark, matzo ball soup, matzo anything.