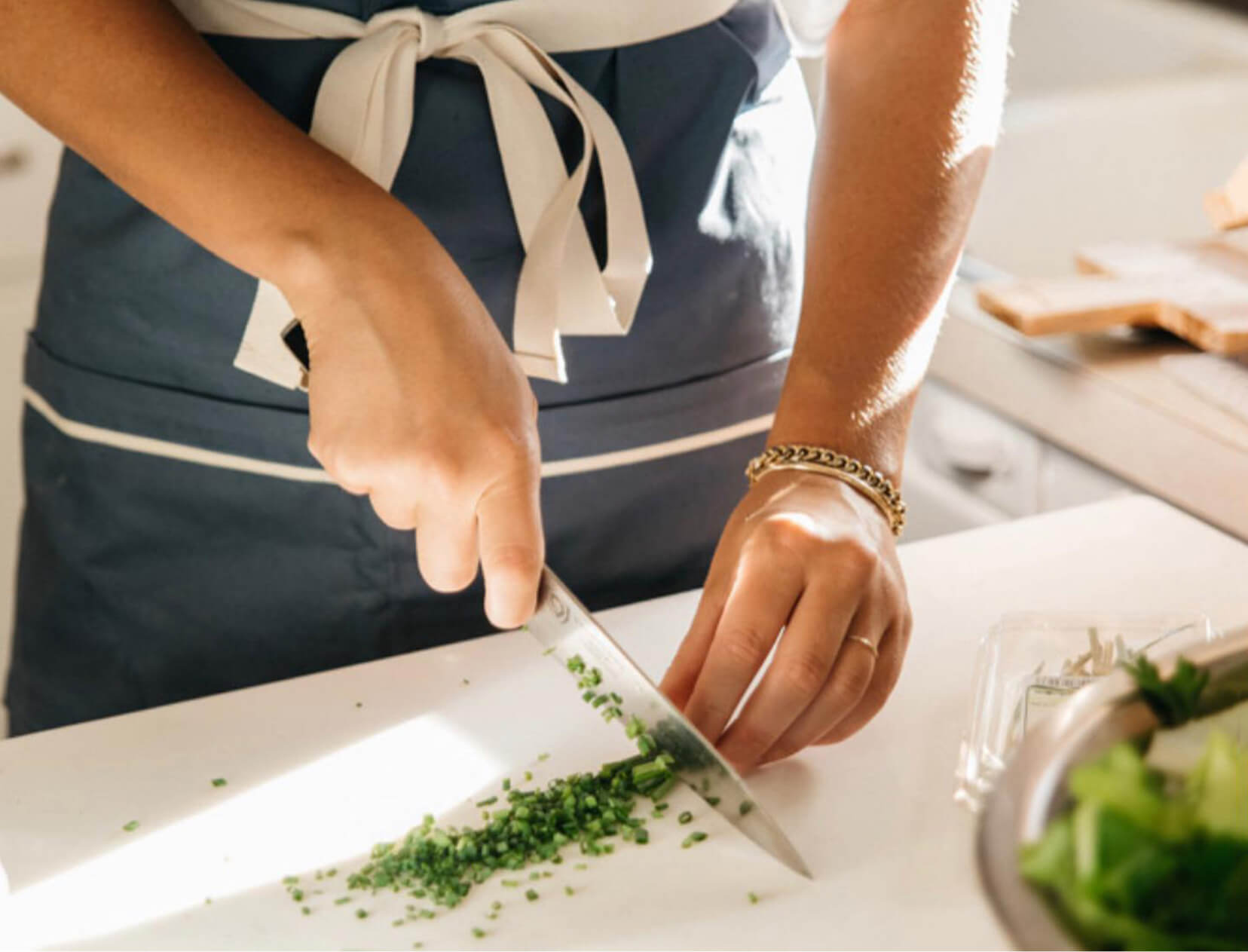 Photo courtesy of Olivia Muniak
HERO TOOLS
How and When to Use Different
Knives, Slicers, and Graters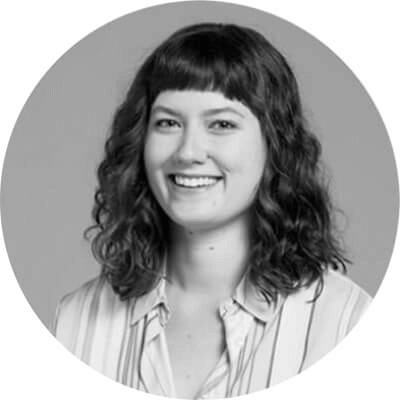 Caitlin O'Malley is goop's food director. Her passions include coffee in the park, snack board lunches, her cat, and kitchen tools. In this series, she shares her most beloved gadgets—the luxe, the lo-fi, and the utilitarian—and all the wonderful things they'll help you do.
I'm hardly a minimalist, but I do try to avoid gadgets that perform only one task. And sure, there will always be exceptions—I have a deep affection for my pasta maker, musubi mold, proofing baskets, and Whirley-Pop. But as my cabinet space becomes increasingly limited, I've come to prefer the tools that multitask.
The slicing-and-dicing category is perhaps the worst offender of single-task tools. There are a million gizmos designed to cut particular foods—eggs, mangos, apples, garlic. I was once gifted a little leaf-shaped piece of plastic specifically designed to rip the leaves off woody herbs. If those gadgets spark joy, then by all means, use and enjoy them! But they're far from essential. In my kitchen, I keep a simplified lineup that gets almost every imaginable job done.
KNIVES
GRATER
MANDOLINE
FOOD PROCESSOR
SPIRALIZER