One Bird, Three Meals
There's something intensely satisfying about using every last bit of a bird. This week, we're taking one chicken, and turning it into three quick and healthy meals.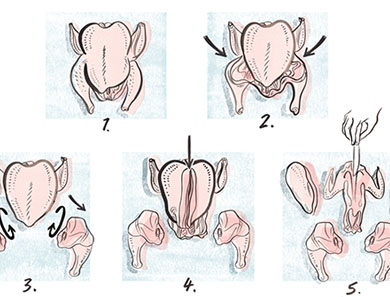 CUTTING THE CHICKEN INTO THREE PARTS
1. Wash and dry the chicken and place breast-up on a clean, flat surface. (We rub ours inside and out with Kosher salt, then rinse, then dry.)
2. Slice through the skin connecting the legs to the breast until you reach the bone that connects the leg to the body.
3. Grabbing the leg with your hand and steadying the back of the bird, pull on the leg until the joint pops out of the socket. Cut through and around the joint to remove the leg. Repeat on the other side.
4. To remove the breasts, start by making an incision in the center along the breast plate, making sure to separate the top of the breast from the wishbone.
5. Keeping your knife running against the breast bone, slice down towards the wing, guiding the meat to separate with your hand as you go.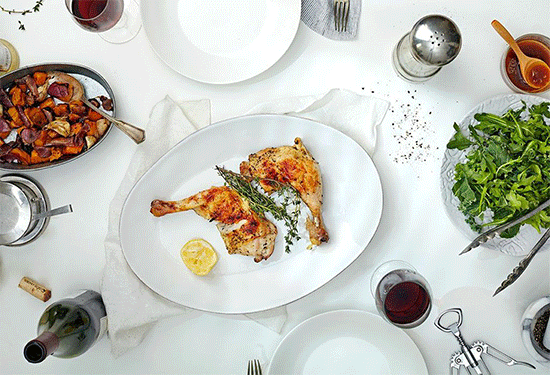 This is a perfect, quick weekday dinner when served with roasted sweet potatoes and red onions.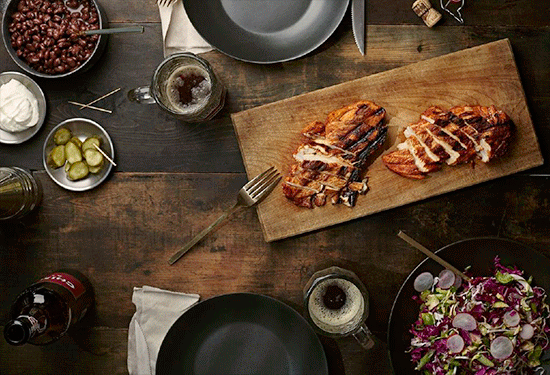 This recipe requires that you get your hands a little dirty.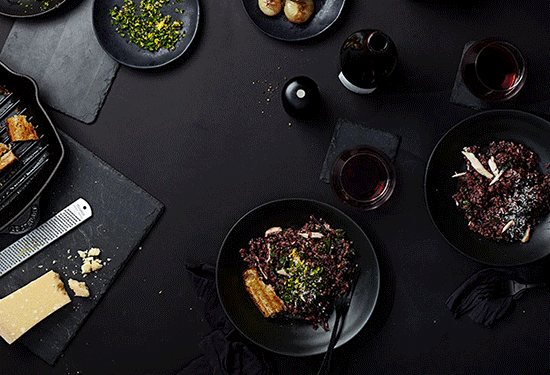 You can replace the beet greens with another variety if they're tough to find.