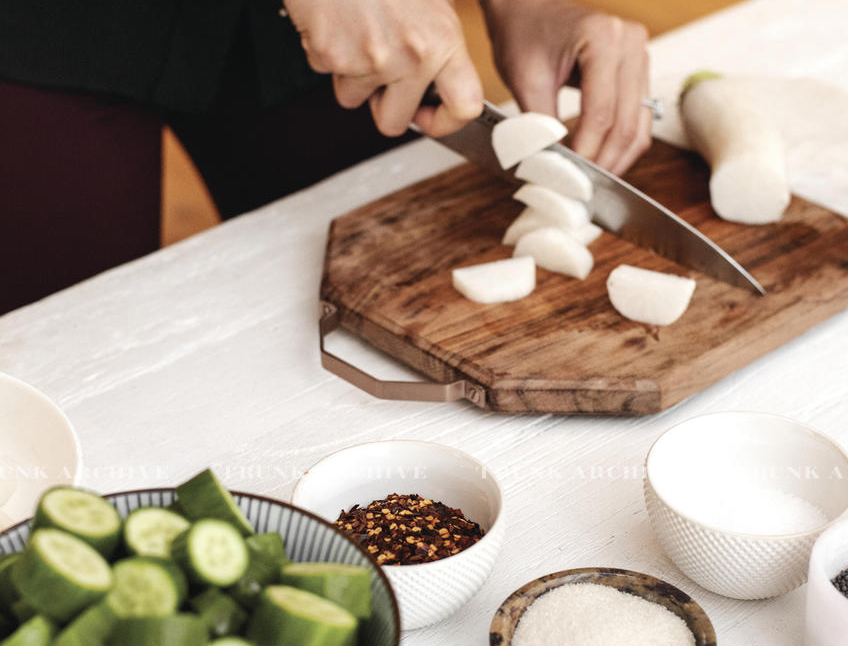 Most-Used Cooking Tools, Kitchen Appliances You'll Have Forever, and
Worthy Pantry Upgrades
Most of us are cooking a lot more than we ever have, which might mean certain kitchen inefficiencies have become more noticeable or annoying. When you invest in a few high-quality, gold-standard items, it can make your time in the kitchen much more productive and way more fun. We gathered our favorite tools, appliances, and storage solutions along with cooking resources and recipe ideas—start with whichever kitchen drawer or meal calls to you.
Essential Tools
These are our most loved and most used items in the kitchen.
Appliances You'll
Use Forever
Some investment pieces will bail you out of a jam several times a week. And
for years to come.
Storage and Organization
Since you're cooking a ton, now is the time to optimize the way your kitchen runs.
Reusable
Bags

Cooking more equals more leftovers (we hope). These bags are a sturdy reusable answer to single-use plastic bags. We love them for freezer-bound surplus and for keeping cut-up veggies fresh and at the ready for snacking. Bonus: They're dishwasher-safe.

Recommended Reading:

Stasher

Reusable Half-Gallon Storage Bag

goop, $20

SHOP NOW

Pantry Overhaul

You may have become reacquainted with your pantry and decided it could use an overhaul. The Blisshaus system is both aesthetically pleasing and really, very functional. You'll always have a sense of what you have on hand, and you might even better understand what items you use more often than others. This can help you waste less and shop more efficiently.

Blisshaus x goop

goop Essential Pantry Set

goop, $335

SHOP NOW

Food
Wrap

Save your scraps: a plastic-free alternative for preserving that half of an onion or bit of leftover cheese.

Recommended Reading:

Studio Cue

Bee's Wax Food
Storage Paper

goop, $22

SHOP NOW