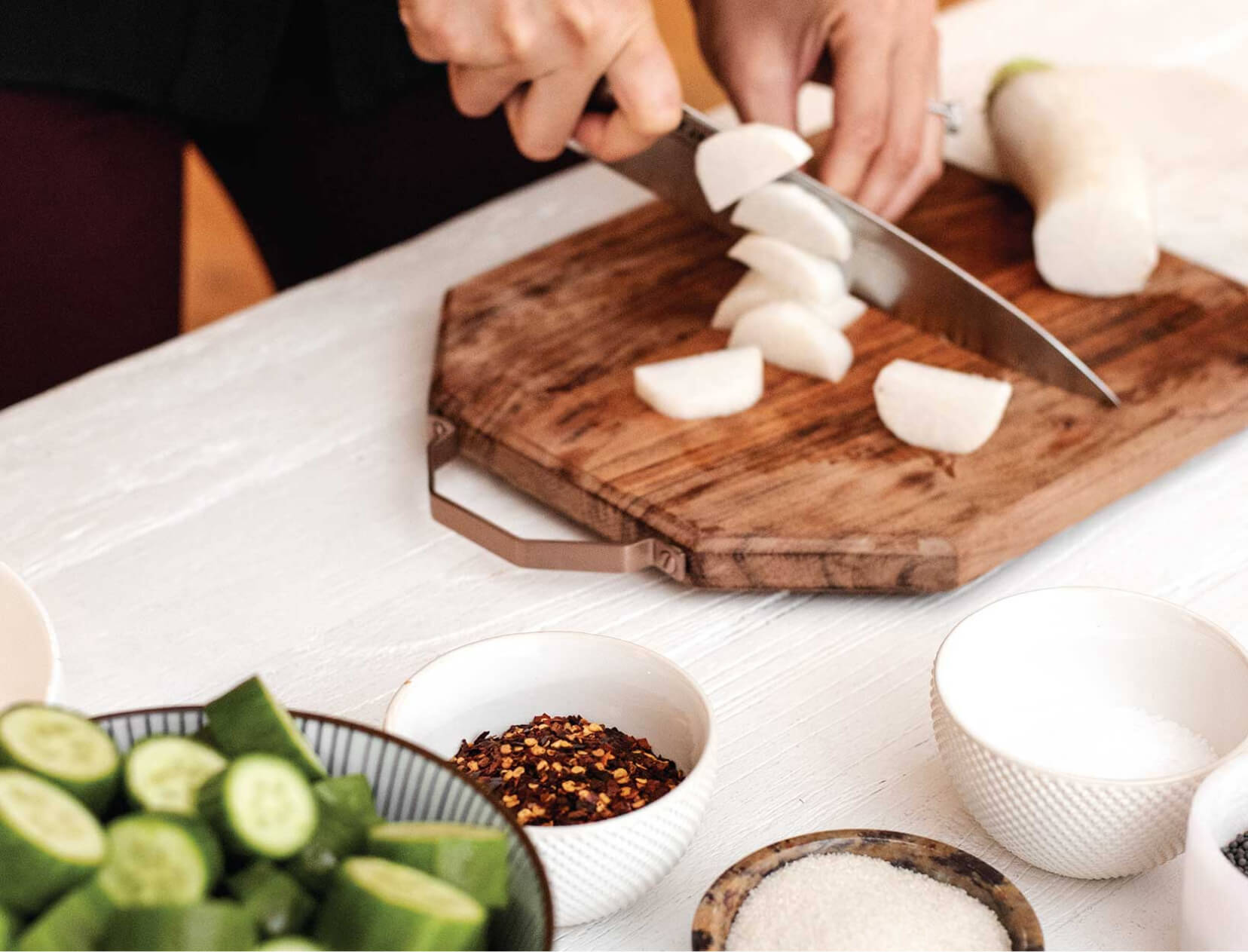 Most-Used Cooking Tools, Kitchen Appliances You'll Have Forever, and
Worthy Pantry Upgrades
There's always a significant uptick in time spent in the kitchen during the holiday season (we blame the gingerbread cookies and brie en croûte), and inevitably we start to notice some nagging kitchen inefficiencies—things we swore we'd get to before next year. Here's your sign to upgrade that kitchen gear now. Invest in a few high-quality, gold-standard items and your time in the kitchen will be more productive and way more fun. Start with whichever kitchen drawer or meal calls to you.
Essential Tools
These are our most loved and most used items in the kitchen.
Zester

Chefs claim they couldn't live without this tool. The fine grater does an amazing job of zesting all types of citrus and grating garlic, ginger, fresh turmeric, fresh chilies, hard cheeses, nutmeg, cinnamon sticks, and even chocolate.

Recipes to try:

Gluten-Free Drop Biscuits with Lemon Zest
Ginger-Chicken Congee

Microplane

Premium Classic Zester

goop, $15

SHOP NOW

Bake Set

After bingeing episodes of The Great British Baking Show, you may find yourself inspired to start baking and in need of this set. The gold is luxe, a step up from the more industrial stainless steel, and the pieces are both durable and versatile—use them for cookies, galettes, roasted veggies, and sheet pan dinners.

Recipes to try:

Nordic Ware

3-Piece Gold Nonstick Sheet Pan Set

goop, $75

SHOP NOW

Cast Iron

One of the most versatile pieces you'll ever own. If well seasoned and maintained (it's deceptively simple), it can do it all. Fried eggs, seared steaks, potpies, roasted veggies—not to mention it can handle direct contact with fire, making it a dream for camp cooking.

Recommended Reading:

Smithey Ironware Co.

No. 12 Cast Iron Skillet

goop, $200

SHOP NOW
Appliances You'll Use Forever
Some investment pieces will bail you out of a jam several times a week. And for years to come.