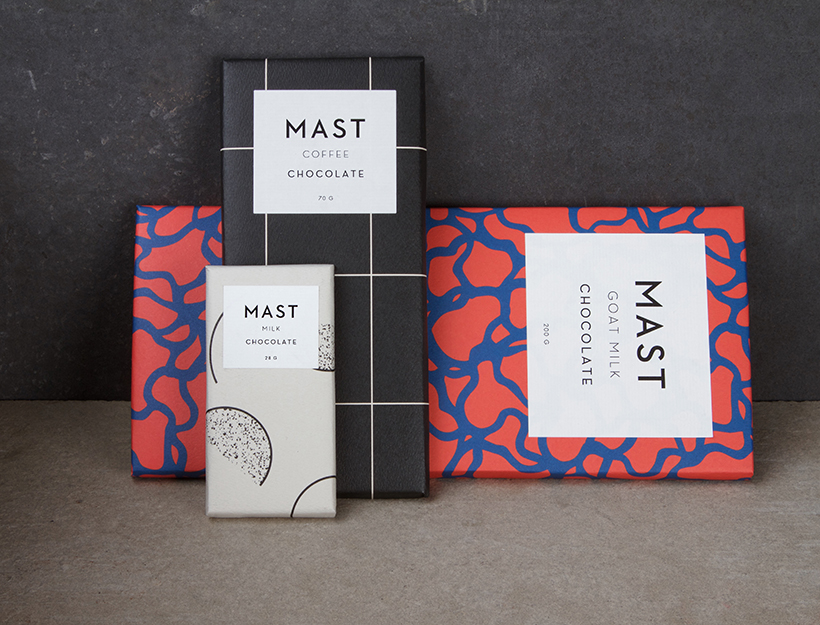 Mast Brothers in Design—And the New Hostess Gift?
There's a lot to get excited about over at Rick and Michael Mast's chocolate emporium these days. After famously developing the production methods to perfect small-batch "single-origin" chocolate, they've now taken a dive into chocolate blends. They've also recently refurbed their rough-hewn Brooklyn factory and turned it into a sleek, almost lab-like facility that's closer in look and feel to their new London shop.
And now there's this: they've come out with a new, larger size. Now this may not sound that revolutionary—after all, everyone supersizes, right?—but at 4×9 inches, it's nearly twice the size of their original bar, and, importantly, close to the height of a bottle of wine. What this means is that it now has just the right heft and presence to make a bar a statement gift for a dinner party. Get the new Brooklyn blend, packaged in one of their beautiful in-house designed wrappers—a Mast signature—and suddenly you've got a thoughtful gift rather than an afterthought. All this points to the fact that part of the reason the brothers' brand continues to thrive, after having spawned thousands of hipster chocolatier competitors from Brooklyn to Portland and beyond, is a pretty granular sense of attention to detail and an incredible eye for design.