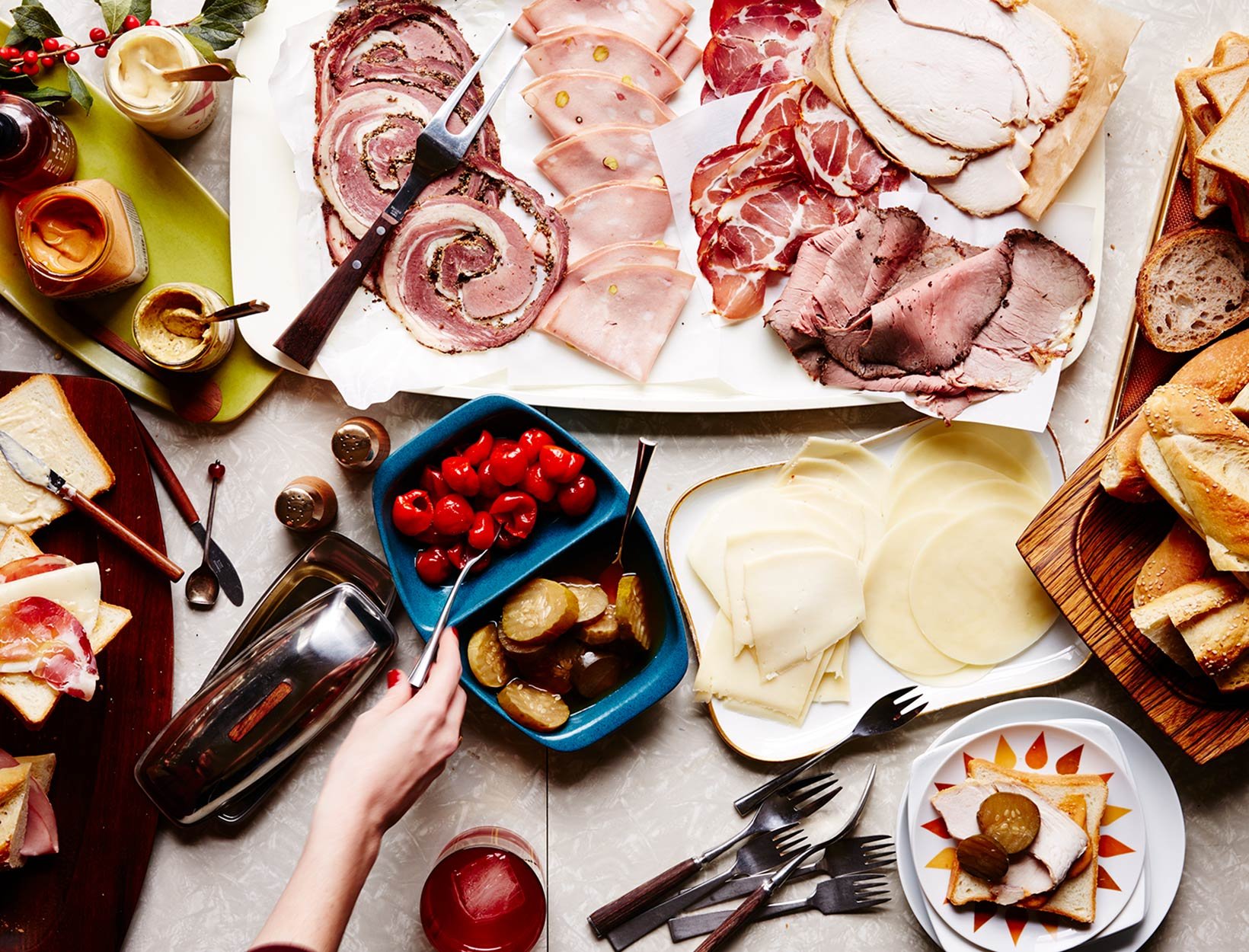 Tips and Recipes for an Impromptu Dinner Party
Tips and Recipes for an Impromptu Dinner Party
In partnership with our friends at BelGioioso
Having people over for a meal doesn't mean you have to capital-E Entertain. It can be easy and fun. Cozy, intimate, relaxed. There's a time and a place for a centerpiece and signature cocktail—but not right now. We picked some recipes for the nights on your calendar you want to feel uncomplicated, like your monthly book club meetings. Or effortless, like when an old friend is in town for a couple nights and their business plans fall through and they wonder if they can pop by.
We mostly went with our favorite Italian-inspired recipes because they're comforting, crowd-pleasing, and rely on fewer ingredients—which is all the more reason to go for the best quality you can find (namely: cheese). With these recipes in your arsenal, you'll be prepared if not totally unfazed when your sister needs you to assemble your entire squad around a table for food and wine and piping hot tea.
Some tips for throwing together a fabulous meal at a moment's notice:
DO START WITH A WELL-STOCKED PANTRY.
We've extolled the virtues of a well-stocked pantry before, and we'll do it again: Having some critical items on hand from the get-go makes the whole night run that much more smoothly. Aged cheeses, like Asiago or Parmesan (BelGioioso cheeses are excellent and easy to find), have long shelf lives and are wonderful additions to salads and pastas. Jarred marinated vegetables, olives, and tinned fish, like anchovies, also come in handy and add significant flavor.
DO CONSIDER THE DIETARY NEEDS OF YOUR GUESTS, BUT DON'T GO CRAZY.
A group text is prudent: "Excited to have you all over! Could you let me know if there's anything you're not eating these days? Hitting the market in an hour." More often than not, swaps are pretty easy to make (gluten-free pasta is not only ubiquitous but actually tastes good these days). And you can usually get away with leaving certain elements (like nuts) on the side.
DON'T BE A HERO: KNOW WHEN TO OUTSOURCE.
Delegating can feel like more work than it's worth sometimes. But when you're hosting, allowing your guests to take a little off your grocery list helps you relax and have fun, and people are usually so glad to contribute. Try it—ask for a bottle of wine, a dessert, a nice loaf of bread, or even a cool dinner party playlist.
STARTERS

This quick infused-olive-oil marinade method can turn the humblest cans of artichoke hearts into something special. It works wonders on other pantry basics, like jarred roasted red peppers, sun-dried tomatoes, and even cannellini beans.

An unfussy take on crudités that requires only nice produce and really good olive oil.

There's something cool and confident about putting out a sole star cheese instead of seven cheeses. You can read through Susie Theodorou's many ways to pair fresh cheeses, but this ricotta one is our current favorite.

SIDES

Every menu needs a salad. This one has a super savory anchovy dressing with briny capers, which rounds out the bitterness of the chicory.

The long stems on broccolini are perfectly tender when blanched—try sautéing them in a flavor-packed sauce.

Spiralized zucchini provides a pleasantly unexpected texture here. Plus, the mint and lemon make it the most refreshing salad ever.

MAINS

This recipe is so simple and comes together really quickly. If you're weary of cooking fish, let alone serving it at a dinner party, prepare to be surprised.

Not only is the pasta delicious but it all comes together in one pot. If you dread the postparty cleanup, this might be the main for you.

While it might be the most involved main of the three, our chicken parm is still simple to pull off on the fly. A breaded chicken cutlet topped with marinara (you could totally use a good-quality store-bought version) and mozzarella makes guests very happy.

DESSERTS

The grown-up version of Nutella toast is slightly less sweet, which we love, and if you use really good-quality cocoa powder, the flavor will be that much deeper and more complex. Serve with grilled bread, fruit, and nostalgia.

We originally created this biscuit recipe as a breakfast option, but it makes a nice shortcake for dessert. Skip the accoutrements listed in the recipe and instead serve with macerated strawberries (that's a fancy term for berries tossed with a pinch of sugar and allowed to sit and get super juicy), some dreamy BelGioioso mascarpone, and a tiny drizzle of aged balsamic vinegar.

Super simple and very chic. A perfect way to end the night.